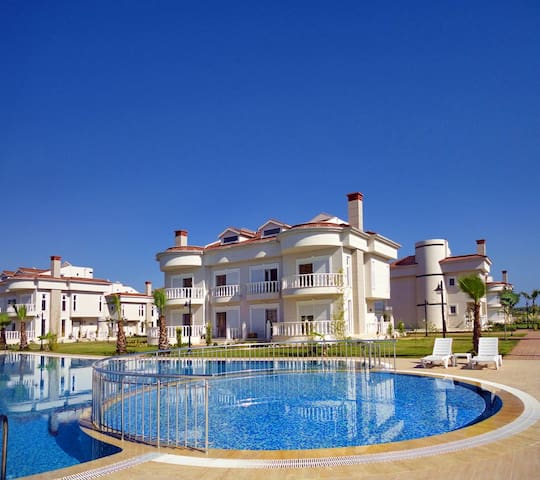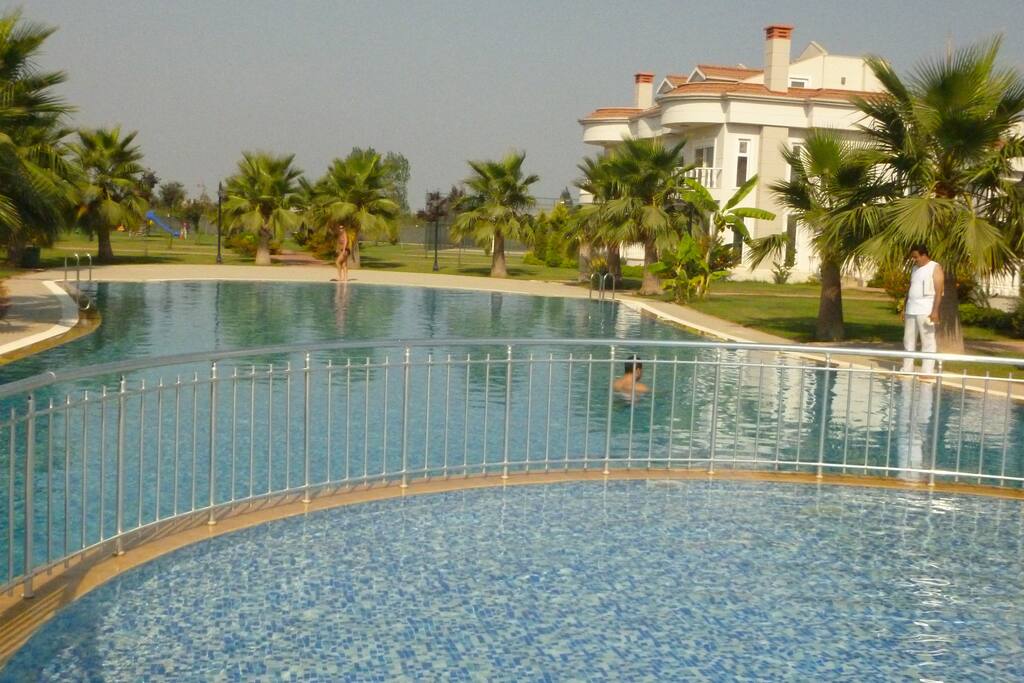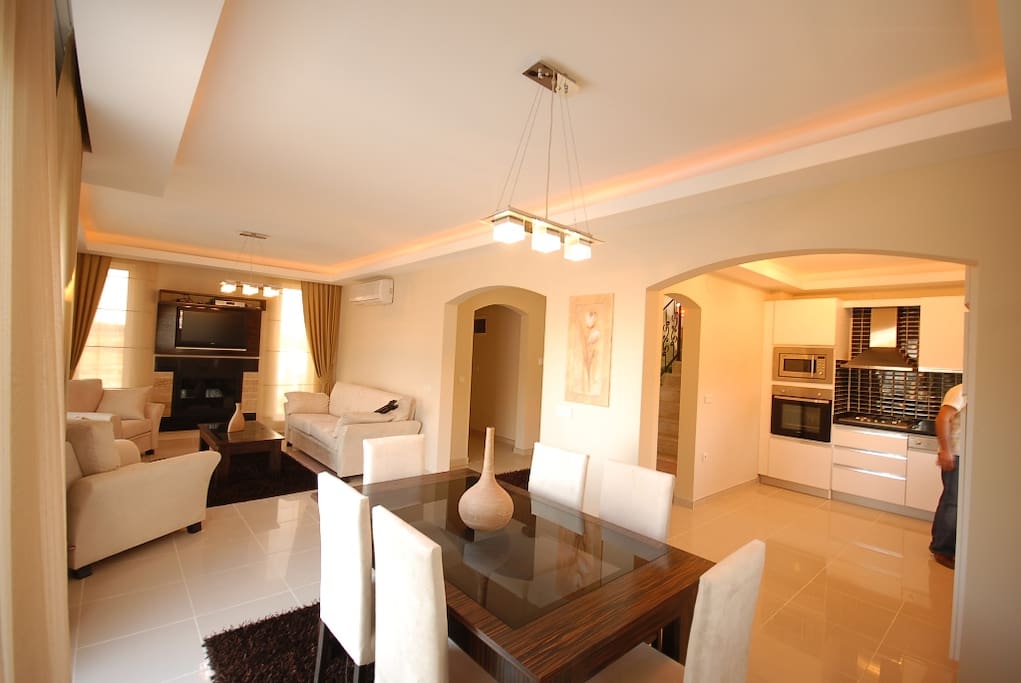 Belek village in nature with modern architecture and botanical gardens, the luxury villa is the site of Antalya. awesome pool and the sea in the countryside and in the morning you will enjoy the smell of lavender and Mediterranean flowers will wake u
The space
Your holiday in an apartment , but full of advantages Villas and holiday flavor experience on the site .
Our ADVANTAGES :
1 - Lux 24-hour security in a Villa site in the botanical garden of a luxury resort on the site will do .
2-2 Olympic-size swimming pool, two children's pools and free beach umbrellas and sunbeds are free in our ... in sufficient quantity to all our customers we are umbrellas and sun lounger .
( When you rent holiday apartments , 4-6 TL per person when you go to a private beach with umbrellas and loungers are free of charge to pay in (URL HIDDEN) )
3 -Holiday apartments usually 80 departure cleaning fee of around £ -100 . We are free.
5- Villa can barbecue on our site .
 
 BELEK VILLAS GOLF VILLAGE
Antalya, Belek, which is a popular tourist destination , stop and clean air, taken to protect pine forests, lush with nature and the river has become a favorite of locals and foreign tourists .
 
Belek village in nature with modern architecture and botanical gardens, the luxury villa is the site of Antalya . terrific in the countryside will enjoy the pool and sea and in the morning the smell of lavender and Mediterranean flowers will wake up more refreshed and happier .
Holiday villa in Belek, Antalya and on our website , our homes are modern and stylish with comfortable atmosphere of peace to you and offer an affordable vacation . Our holiday villa to the airport and 20 km from Antalya city center is 4 km .
 
Belek village designed to make your stay peaceful and quiet and deployed . içiiç in nature , away from the noise and bustle of the city is a peaceful resort .
 
Palm, orange , lemon , citrus, banana, avocado and palm trees adorned with magnificent botanical garden located in our facility ;
Wonderful and affordable vacation with your family and loved ones are waiting for you ...
1 2 units olympic swimming pool, 2 children's pools , 2 Slides ( aquapark) Our pool is available
2 Everyday hijnenik control on all of our pool is maintained and chlorinated
3 Our pool and our private beach chairs and umbrellas are free of charge .
4 Our beach is blue flag (the international standard of cleanliness of sea water )
Private fresh water pool on the beach and take a shower in places on our site and dressing cabins are available.
5 With very economical prices include 24-hour poolside café .
 6 You can eat at your apartment has all kinds of equipment and materials .
People by the number of plates, cups , bowls, forks, spoons, knives, knife sets , the tea and coffee cups , coffee pots , tea cups , teapots , cups , 3 pots, 2 pans ), daily cleaning for the broom and bucket, cleaning brush and shovel, bucket and water . available
 
Guest access
7 In Poolside café , children's playground ( backgammon, playing cards ) children's play area and children's playground, children's pool and water park, basketball courts, tennis courts, a miniature football field , resting places , Pavilions , hiking and walking paths .
8 Satellite lcd tv, refrigerator , stove, air conditioning in all rooms , 24 hour hot water, dining table and chairs. Balcony table and chairs
9 Wonderful nature of our plant in your garden and lawn area in front of your balcony, you can barbecue . Our barbecue is available. ,
10 Saturday and Wednesday markets include Districts and villages .
11 By the number of people in your apartment, bath towels and face towels are available.
12 Kadri will make shopping in the resort of Belek and large markets (BIM , macro supermarket, Migros , carefour , 101.1 e1) are available ..
13 Sport and jogging paths that you can walk in the botanical gardens are available.
14 You can participate in the daily round . (Rafting, dinner or tour, trip dum tea (breakfast and sightseeing, fresh water and food to cool off )
15 Our beach jet-ski , banana , sea parachute (para sailing ) , pedalo , etc. Our activiti they bulunmaktadır.plajı is 2 km and is free of charge . There is no site in Belek villa close to the sea .
Interaction with guests
16 Our beach is available to angling . Also nearby rivers are susceptible to freshwater fishing .
17.Büt Wireless Internet Access is available on our website .
21.Tatil safety of our village, electronic monitoring systems , cameras and 24-hour security is provided by manlarımız .
18.Tatil Our village is suitable for our disabled citizens holidays .
19 For any kind of technical fault ( air conditioning, electrical , plumbing ) bulunmaktadır.site our technical service for our free 24-hour generator.
Check-in is anytime after 11AM
Explore other options in and around Serik
More places to stay in Serik: