A home away from home. Air conditioned, Fully furnished, Functional kitchen, Dining and Sitting area, Sea view from the balcony, Hygienic and well maintained .Cost includes stay for 4 with breakfast. Individual rooms can also be booked for INR 2500 on the Andaman Anchorage rooms page on Air BnB
The apartment offers you the privacy of a home
The apartment has a sea view, is 100 metres off the foreshore road, which has a good walking track along the sea side.
Everything was well organized!
Selvi
2016-02-18T00:00:00Z
Great host. Great location. The food arrangements at home, and the guide suggested by host ( Ashish Ghosh) provided good advice and tour. I highly recommend this property.
Amol
2016-11-16T00:00:00Z
Very convenient stop over in port Blair.
Tiffany
2015-11-22T00:00:00Z
The stay there was great, there were no problems
George
2017-01-02T00:00:00Z
Major it was a very helpful host.. It was very easy to get in touch with him and we received prompt response.. Stay at the andaman anchorage was comfortable and scenic
Shabnam
2015-11-19T00:00:00Z
The apartment is conveniently located. Just down the driveway is the Foreshore road along the sea shore. Gen. Vinay and Mrs. Bhatnagar helped us a lot in planning our activities in the Andamans. They were very prompt in responding to queries. The in-house cook, Krishna, dished up some tasty breakfasts, and even dinners on request. The transportation arranged for us by Gen. Vinay was very good---the drivers were polite and efficient. If we visit Port Blair again, we would stay here.
Ram
2016-12-29T00:00:00Z
The place is really great, view awesome especially from the top floor. People at the anchorage were friendly & helpful.
Vrutika
2017-03-11T00:00:00Z
The care taker, Krishna was the perfect host. My experience was not good. The picture shown is deceiving. The sea facing is not the sea you would like to face. Good only for transit and if you wish to trek from My Barnett to North Bay. If you wish to stay, book the whole house.
Rajeev
2016-10-08T00:00:00Z
Room Type
Entire home/apt
---
Property Type
Apartment
---
Accommodates
4
---
Bedrooms
Port Blair, Andaman and Nicobar Islands, India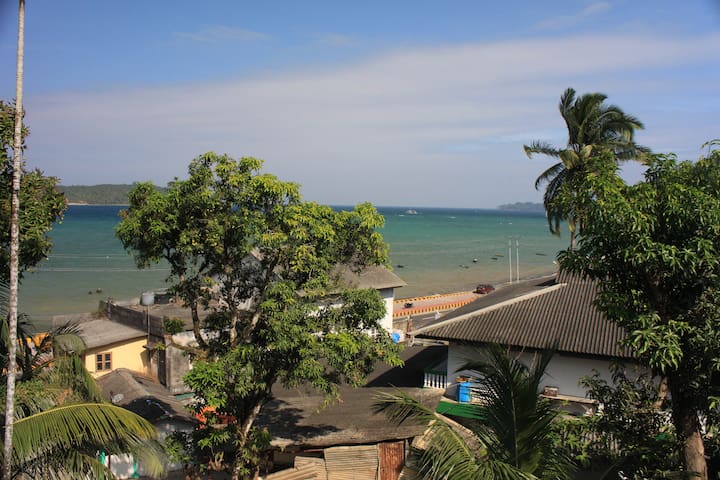 A home away from home. Air conditioned, Fully furnished, Functional kitchen, Dining and Sitting area, Sea view from the balcony, Hygienic and well maintained .Cost includes stay for 6 with breakfast. Individual rooms can also be booked for INR 2500 at the andaman anchorage rooms page on Air BnB
The apartment offers you the privacy of a home
The apartment has a sea view, is 100 metres off the foreshore road, which has a good walking track along the sea side.
Very nice and clean place, easy checkin and a lot of help from Krishna. Our entire family enjoyed staying here.
Praveen
2017-04-08T00:00:00Z
We had a very pleasant stay at the Andaman Anchorage. The place is very nice and absolutely clean. Vinay sir was responsive to any kind of queries that we may have and assured that we had a comfortable stay. You're also provided pick and drop facility to the airport (included in the cost). A special thanks to the caretaker Krishna, who is a very nice person to talk to and very helpful. He prepared really nice, home like, meals for us which added to the whole experience.
Disha
2017-03-06T00:00:00Z
If travelling with family, this place is perfect to stay at. Extremely hospitable and clean with a perfect location, it makes for a very warm and a comfortable apartment. I would strongly recommend staying here. Worth every penny!
Aakanksha
2016-10-12T00:00:00Z
Room Type
Entire home/apt
---
Property Type
Apartment
---
Accommodates
6
---
Bedrooms
Port Blair, Andaman and Nicobar Islands, India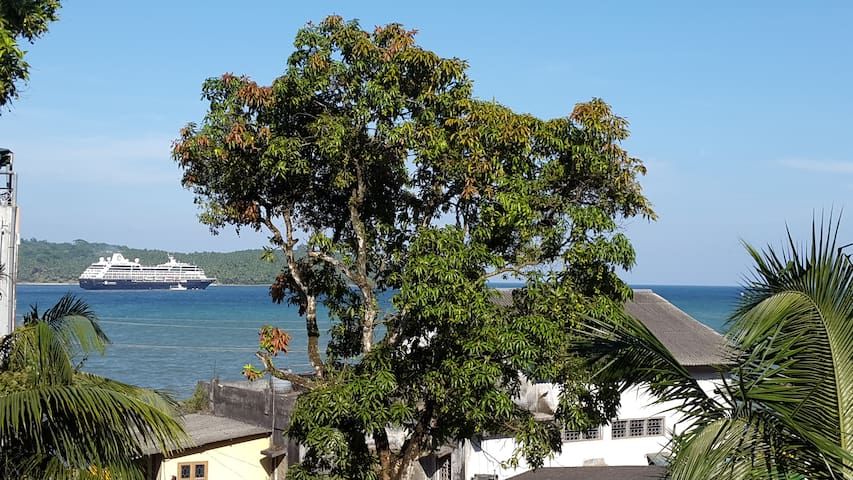 The Great Andaman House is a 3-bedroom wooden bungalow nestled on a hilltop in Havelock Island. Surrounded by virgin forest, yet 100 meters from the road, it is peaceful and quiet, and intended for a relaxing experience away from the hustle and bustle of Havelock's touristy strip. The world famous Radhanagar Beach is barely 3 km away. A great place to chill after diving, snorkeling, fishing or beach bumming, and the property is perfect for stargazing, birdwatching and nature walks.
The house is made of Andaman wood, and is breezy, with high ceilings and lots of light. Each bedroom on the ground floor has its own wooden patio, while the master bedroom has a balcony. The bathrooms are spacious and fitted with rain showers and geysers. The kitchen is well-equipped with everything needed for home chefs.
Please check the location of the house on the map provided. Radhanagar beach, aka "No. 7", considered to be one of the of the world's finest beaches, is barely 3 kms away. The 2 km walk from the house to Elephant Beach is good introduction to island life. Go with snorkels and sunscreen. The main Havelock market is 5 km away.
The host Himmat prior to our arrival was very responsive and seemed quite welcoming. However on our arrival the caretaker couple Sunil and his wife were abnormally rude and unwelcoming. Hosting a family of six adults and one infant of seven months shouldn't have been a big deal for a place that claims space for upto nine guests. The caretakers were misguiding and did everything possible to make us feel unwelcome. From being rigid to having NO as a response to very small requests to just keeping a rather unpleasant expression during any interaction - they had it all! The property is undoubtedly spectacular and it just seems like they are only counting on that. As the manners and hospitality were alien concepts to this couple.
mehak
2017-01-03T00:00:00Z
It is very big place in a nice house. It's far from every thing. You need a car or tuck tuck. Not nice to drive the scooter in the night and sun sets at 5. There were no mosquito nets and they are very necessary. A very nice and help ful couple help you with cleaning and pick up and drop but communication is very tricky as they speak very little English. You don't get much privacy either as they tend to come and go as they wish. There were some big cockroaches in the kitchen. We never met with Himmat but unfortunately he didn't come a cross as helpful. Communication with him was hard and he didn't seem to read the massages fully. Maybe there was a launguage barrier as English wasn't his first language, but hard to tell as we never met. He forwarded our questions regarding pick up and drop and ferry tickets to a different person who never replied on our e-mails or what's ap. When we tried to get more info from him he got irritated and said that that wasn't his job and he was doing us an favor. We checked around and all the other places in same or lower price range supported with both pick up and drop and ferry tickets as part of the sirvice.
nina
2017-01-01T00:00:00Z
We had an excellent stay. The place is very well maintained, decorated and spacious. Description and pictures in the listing are very accurate. Highly recommended.
Saurabh
2017-03-11T00:00:00Z
This bungalow on Havelock Island makes an already quaint and beautiful place feel even more astounding. Havelock island is a perfect place for a good family/friends/couple or even just a solo trip to ensure anyone who goes there leaves behind their stresses on the mainland and just has a relaxed time. However Himmat's house ups the whole game. My family and I stayed a couple of days at one of the resorts on the other side of the island where the maximum activity in terms of restaurants, the market renting of bikes etc is. However being a tiny island we found ourselves travelling to the side where the house is everyday because, if you want to have a good swim there's no better beach than the Radhanagar (No. 7) beach in Havelock. The house is not on the beach however its just a 5min scooter ride away, I must add that the ride is spectacular. If two wheelers aren't your thing then there's always the option of being driven there by Sunil who along with his wife are the caretakers of the house. Just off the main road (there is pretty much just one road in Havelock) you go around 100mtrs up a path that leads to the house and your first glimpse of the house will assure you that you have got your moneys worth. Scooter who is the house dog is possibly the friendliest and most well behaved dog that one can find, and rest assured she will be right there when you reach the house waiting for you to arrive. The house itself is a treat for the eyes and I would be doing it no justice if I were to put it in words. Everything inside and outside including the materials used to build the house have been tastefully selected and not one thing seems out of place. Its a warm and cosy and has windows in every direction reminding you that you are in this luxurious place in the middle of a forest. Impeccably clean rooms and bathrooms with neatly made beds and clean towels ensures that staying in a resort instead doesn't even cross your mind. For food Sunil and his wife, who are extremely kind and helpful, will let you know about what ingredients are available and what needs to be replenished. I went with Sunil to the local fish market which had the days catch and they cooked up a lovely meal for us with that and all the other stuff we bought from the market. The kitchen is very well equipped in fact better equipped than a lot of kitchens I have seen back here in Delhi. I could go on about the place, even though we stayed only a night I will never forget the experience and am going to go right back there at the first opportunity I get. This is one place where the pictures you see are a lot less flattering than the real deal.
Pranav
2016-11-01T00:00:00Z
The house is extremely beautiful. The pictures are very accurate. It's the right amount of secluded, so that it's quiet and serene at any point of time, at the same time not too far away from Radhanagar beach and other resorts. So you can always grab some food or go for an afternoon dip in the beach. The house is completely wooden and you will notice a lot of care and attention has been put in selection of everything from furniture to the wall paintings. The house is themed on Andaman and Nicobar. The bathrooms are quite spacious. Every room has a really nice sit out/balcony space, ideal to grab some morning coffee or hangout as a group (quite spacious again). The house is surrounded by a healthy lawn area. The pure wooden house in the midst of all that green is really beautiful. (Clearly it's apparent I have a thing for wooden houses.) The caretakers were very friendly and ensured our stay was pleasant and comfortable. They did all the shopping for us and helped us make a special dinner. Scooter is really the star of the place. She's 4 year old dog, and she's extremely gentle and affectionate. I spent most of my time on the sit-out with scooter by my side with varied beverages based on time of day. Had very few reasons to go out other than the beach. They also have a library where you can read a lot about Andaman and it's past. (Didn't really go through the complete collection in detail)
Arun
2016-12-28T00:00:00Z
Brilliant place to stay- totally luxurious. Well looked after by Shagrika and Sunil. To be SERIOUSLY recommended.
Stuart
2016-12-26T00:00:00Z
A beautiful place for large family or friends
Prithvi
2016-11-19T00:00:00Z
Дом прекрасен во всех смыслах. Он расположен уединенно в красивом месте, комнаты большие и укомплектованы всем необходимым (кроме пляжных полотенец :) ). В соседнем доме проживает семья, которая смотрит за домом и помогает сделать ваш отдых совершенно расслабленным. Дорога до пляжа 7 занимает 7-10 минут на скутере. Если вы не водите мото, то Сунил с радостью подвезёт вас до него. Жена Сунила готовит потрясающе! Обязательно попросите у неё панкейки на завтрак. Мы давали деньги на продукты и бензин, и Сунил возил нас, покупал все необходимое, а его жена готовила нам завтрак и ланч. На ужин мы ездили в bearfood ресторан - это около 7 минут на машине. Перебои с электричеством были каждый день, но генератор в доме решал эту проблему. Интернета там нет, за ним мы ездили в кафе something different на пляж 2. Для нас это был прекрасный отдых и полным расслаблением) Спасибо!
Anna
2017-02-28T00:00:00Z
Room Type
Entire home/apt
---
Property Type
Apartment
---
Accommodates
9
---
Bedrooms
Havelock Island , South Andaman, Andaman and Nicobar Islands, India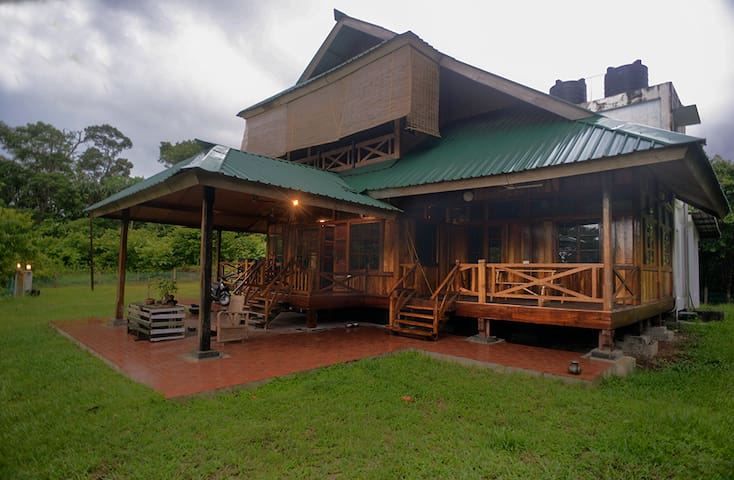 My place is close to the airport, the city center, parks, art and culture, and great views. You'll love my place because of the light, the comfy bed, the kitchen, the coziness, and the high ceilings. My place is good for couples, solo adventurers, business travelers, families (with kids), big groups, and furry friends (pets).
A great place to stay
Manish
2016-12-31T00:00:00Z
Great comfortable stay! Would love to stay here next time I visit too!
Rammohan
2017-02-26T00:00:00Z
Best place to stay in Port Blair, everything you need is just a stone throw away from beach to park to market. Lokesh and Manjith were I guess the most friendly people in the town. And their vast knowledge about the place is just amazing.
Abdu
2017-01-28T00:00:00Z
Lokesh, and his family have been great hosts. They are always available, and willing to help. The apartment has two rooms, a kitchen, and a hall. There is a coffee table in the hall (would be great if it is replaced with a small dining table..:-) ). The bed in one of the rooms is spacious and can accommodate 2 adults and a kid very comfortably. The bed in the other room can accommodate two kids or an adult and a kid. The location is perfect. Right in the middle, still away from the hustle and bustle of the bazaar. Rs.20 for an auto takes you to the jail, I mean to visit the cellular jail:-). A stroll takes you to the clock tower, and Annapoorna, a good veg restaurant is also just a stroll away. The water sports complex is also at a walkable distance, and it was nice to go for a walk along the marine walkway. The accommodation is quite safe, and surely a safe bet for solo travellers, couples and families. In terms of improvements I would say kitchen could be better equipped, and a couple of taps are leaking which, if fixed, could save some water..:-)
Anupkumar
2017-03-31T00:00:00Z
Room Type
Entire home/apt
---
Property Type
Apartment
---
Accommodates
4
---
Bedrooms
Port Blair, Andaman and Nicobar Islands, India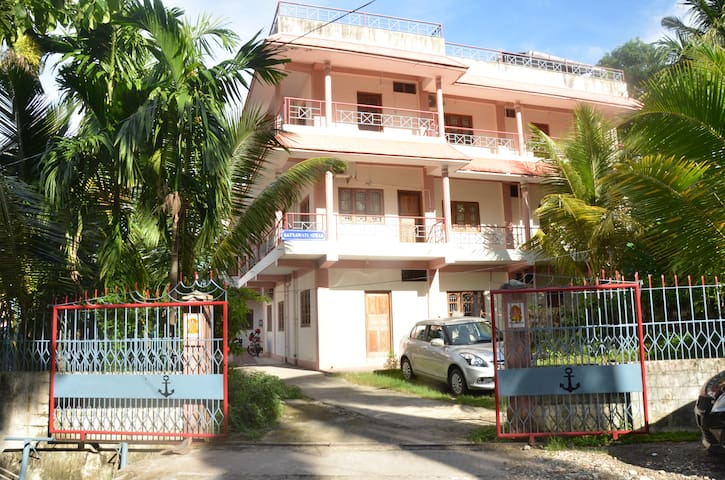 My place is close to restaurants and dining, family-friendly activities, nightlife, the beach, and public transport. You'll love my place because of the neighborhood, the light, the comfy bed, the kitchen, and the coziness. My place is good for couples, solo adventurers, business travelers, families (with kids), big groups, and furry friends (pets).
The host canceled this reservation 33 days before arrival. This is an automated posting.
Abdu
2016-12-25T00:00:00Z
The host is very friendly and the house was very well maintained. The location is also good as Aberdeen market is at a walking distance. Overall, an excellent stay at an affordable price.
Preyas
2016-10-07T00:00:00Z
The host canceled this reservation 57 days before arrival. This is an automated posting.
Daniela
2016-11-02T00:00:00Z
Nice location. The rooms were nice as expected. The host asked us to shift to another hotel after 2 days, although we had made the booking for 4 days.
chandan
2017-03-10T00:00:00Z
The place is near airport and it is well connected. Once we reached the place, we were given the keys. The Host was easily available on call. Markets and restaurants are very near the apartment. The place is very spacious and clean. It can easily accommodate 3-5 people. The view from the balcony is awesome. They even served breakfast which is a nice gesture. Overall, It is a great value for money place and we will definitely stay again when we visit Port blair next time.
Akshay
2016-11-12T00:00:00Z
The host canceled this reservation 52 days before arrival. This is an automated posting.
harish
2016-11-15T00:00:00Z
Room Type
Entire home/apt
---
Property Type
Apartment
---
Accommodates
6
---
Bedrooms
Port Blair, Andaman and Nicobar Islands, India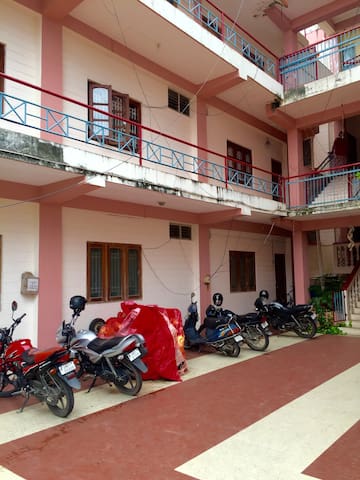 1

–

5

of

5 Apartment Rentals
Enter dates to see full pricing. Additional fees apply. Taxes may be added.