My place is 15 minutes to the beach, Isle Of Palms & Sullivan's Island. Close to restaurants and dining. You'll love my new space. Marble counter top kitchenette, microwave, bar fridge, Coffee and Tea included. Large 50" TV, large Leather Sectional for relaxing after a great day either at the beach, beautiful Charleston or work. New queen size bed for a wonderful night sleep. My place is good for couples, solo adventurers and business travelers.
New Space, clean and fresh.
Lovely new area in Mount Pleasant. Beautiful and safe to take day or evening walks.
The hosts were very kind and helpful. The place itself was beautiful, and clean. We would definitely consider staying here again!
Kelly
2016-09-11T00:00:00Z
This was the perfect place for us! Sarah was so friendly and had little cookies and fruit waiting for us upon our arrival. The apartment has everything you need and is brand new! The neighborhood is beautiful as well. We will definitely be staying again if we visit the charleston area!
Kalen
2016-06-12T00:00:00Z
We had the best time! The apartment is lovely and everything is brand new. The host/hostess are so warm and welcoming-cannot say enough good things!!! They even had snacks for our one year old little boy to welcome us. We had the best experience and highly recommend staying here!!!
Spencer
2016-06-20T00:00:00Z
Daniel and Sarah are first class folks offering an A+ accommodation! Truly wonderful stay and they went above and beyond to make our trip a wonderful one. You won't be disappointed with choosing their guest house for your Charleston get-away!
Trevor
2016-10-15T00:00:00Z
Daniels place was absolutely wonderful. It was just perfect for my husband and I. We loved the atmosphere of this place and it was as clean as could be! Everything we needed was there. Daniel stayed in touch to make sure we had everything we needed. We will definitely stay here again when we are in the area.
Lisa
2016-08-08T00:00:00Z
Everything about our stay was perfect!! Daniel and Sara went out of their way to accommodate us with our last second request. We were very surprised that anyone would be able to have their place ready that quickly. The place is beautiful! They have it very well stocked with everything we needed, and the fridge even had drinks, fruit, and delicious chocolate chip cookies! We would love to stay there again. Not a single negative thing to say. Thank you so much for having us!
Patrick
2016-08-16T00:00:00Z
️️️️️
Rebecca
2016-06-22T00:00:00Z
Felt like a queen for a couple of nights in this space. Beautifully decorated brand new carriage house. It was so spacious and comfortable! Daniel is very hospitable too! Would stay here again in a heartbeat.
Becca
2016-09-17T00:00:00Z
Room Type
Entire home/apt
---
Property Type
Apartment
---
Accommodates
2
---
Bedrooms
Mount Pleasant, SC, United States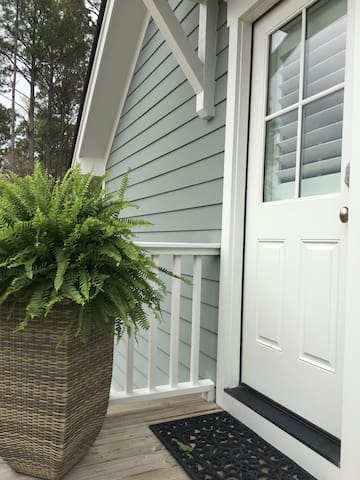 Featuring one bedroom with a queen size bed and plenty of storage, kitchen and a bathroom with a stand up shower. You can hear the ocean from this Excellent location. We are 3 houses from the beach, a great place to kite surf, surf, sail, or just enjoy a walk collecting sand dollars. Within walking distance to Wild Dunes pool and restaurants and moments away from the marina and Harris Teeter. You literally won't have to leave the island!
I began renovating the space in 2009. It is over 1012 sq ft, with exposed brick, a sitting room which faces south with it's own private sand dune. There is a walk in cedar closet, tiled shower, and plenty of privacy. The kitchen is equipped simply, but if you will need more, just let us know.
IOP used to be a natural park. With an abundant amount of wildlife, one always needs to use caution as nature is quite busy at night. Deer could be dashing over my dunes, or running across the street, sea turtles laying eggs in the soft sand, you can just imagine the night time danger, ha! This is a perfect retreat to unwind and unplug.
This house is incredible! So unique and an experience just to visit. The house is on a dead end street with beach access - absolutely perfect. We felt very comfortable and relaxed during our stay. The owners are super helpful and kind - we will definitely be back again.
Koula
2017-04-03T00:00:00Z
Room Type
Entire home/apt
---
Property Type
Apartment
---
Accommodates
3
---
Bedrooms
Isle of Palms, SC, United States
My place is close to Isle of Plams & Sullivan's Island Beaches, Downtown Charleston, restaurants and dining, great views. You'll love my place because of the location, the views, and the people. My place is good for couples, solo adventurers, and business travelers. Ask about staying on my boat (2 state rooms & 2 heads) views of downtown Charleston and the Charleston Harbor Great location! Arrive Friday and check out Sunday ($400.00)
Room Type
Private room
---
Property Type
Apartment
---
Accommodates
2
---
Bedrooms
Mount Pleasant, SC, United States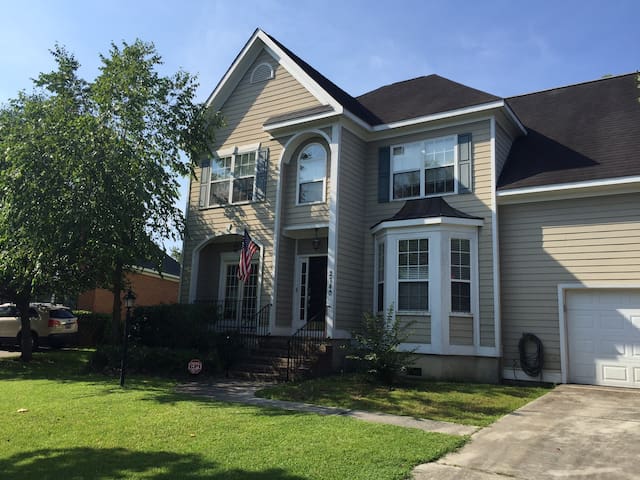 ABSOLUTELY NO PETS. 5 GUESTS MAX. Security will confirm this. Condo is 2 bedroom & 2 Bathrooms in the 4* luxury resort of Wild Dunes, Isle of Palm, S.C. 12 miles from downtown historic Charleston. 2 golf courses. It is recommended that you have a car. Taxi to downtown/airport is about $20-25 a ride. Pretty cheap car rental rates. Great for couples, business travelers, families (with kids), and big groups. Fabulous wedding venue. 2 miles of beach. 4 pools to use. 2 heated.
1,100 square feet self contained condo. Pool in complex. Full kitchen with laundry room....Totally equipped kitchen...Luxury resort with 24/7 gated security. Has 2 miles of beach within the Resort and 4 pools to use.
See Wild Dunes Resort on the internet. (URL HIDDEN)
Room Type
Entire home/apt
---
Property Type
Apartment
---
Accommodates
5
---
Bedrooms
Isle of Palms, SC, United States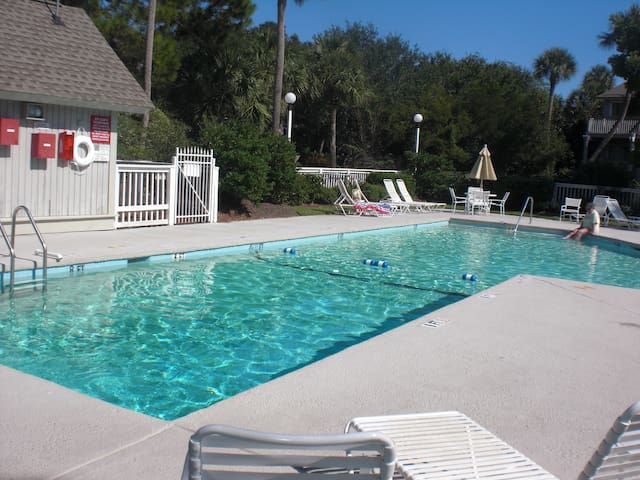 Enjoy a one block walk to the most beautiful, wide beach on the east coast. The Isle of Palms is a convenient 20 minute drive to downtown Charleston, SC, ranked by Conde Nast as the most desirable city in the world to live. Nearby are parks, restaurants and water sports. Our cool, contemporary apartment has all the comforts of home and is perfect for couples, solo adventurers, business travelers, and families (with kids). Sleeps 5 with an additional cot. Host lives upstairs.
Newly remodeled 2 bedroom apartment with lots of light one block from wide and beautiful Isle of Palms Beach.
Neighborhood is safe, friendly and relaxed.
Wonderful, convenient, comfy place to stay! Great neighborhood and neighbors. Quick walk to beach. Andy was so helpful and attentive. Highly recommend!
Lisa
2016-10-06T00:00:00Z
Cute place, great hosts, one block from the beach!
Julie
2017-03-07T00:00:00Z
Great home! Close to the beach for Moms with kids. Loved the updated accommodations and how friendly our hosts were. I'd definitely come again.
Cherith
2016-09-21T00:00:00Z
Andy and Lara's place is clean, on a quiet street, a 10 minute walk to the beach. Andy & Lara were available if needed. We had a lovely stay there.
Sandra
2017-02-24T00:00:00Z
The apartment is as described in terms of amenities, lovely décor, unique pieces of furniture and stylish items. Big comfortable beds with good linens and lovely towels. The negatives I would say are the really quite small 'jack and jill' bathroom which is not made clear and could be an issue for some guests, the size of the toilet itself which is very low to the floor, and the noise from upstairs when the owners are in residence. The building is an older building and therefore there is very little soundproofing between floors. What is usual footsteps and movement around a home is easily heard below and likewise I'm sure they were disturbed by our movements as well. The hosts however could not have been more helpful, providing a cot for our infant, and being cautious with noise after indicating the disturbance. The hosts offered good advice on things to do in the area and the kitchen was well equipped with added bonus of coffee already in house for that first morning.
Victoria
2016-12-06T00:00:00Z
I really enjoyed my time on the Isle of Palms. Andy and Lara's place was exactly as advertised. Perfect location near the beach. The rooms are beautifully decorated and the kitchen has all the things you would need for a vacation. Andy and Lara are friendly...wonderful hosts!
Meadow
2017-03-29T00:00:00Z
This spacious apartment was perfect for our family of 4. Kitchen is nicely equipped for self catering. Comfy beds, a good bit of living space. Great location - only a block or so from the beach. Loved it and recommend staying here.
Jamie
2017-02-26T00:00:00Z
What a hidden GEM! I took my mom on a trip for her birthday, and this was the perfect place to call home-away-from-home. The space was lovely, the bathroom and kitchen well stocked, the decor amazing, and the beds? THE BEDS ARE SUPERB! My mom was delighted with the down comforters (went in Feb so...y'know cold). Access to the beach is a very short walk away, and the beach itself is beautiful. Nice wide shoreline with plenty of space to watch the waves and see the world go by. Lara and Andy were so helpful (we had a wi-fi mix up) and when a small bathroom emergency came up they sent someone to the rescue in minutes! Excellent communication, service and attention to detail. A direction chart for the remote control (for us TV challenged ladies), mini-bottles of water provided, and easy directions to the beach posted on the fridge. The parking can only serve 2 vehicles. I was worried about it because my mother has a HUGE truck, but it fit her heavy-duty farm truck and my hybrid sedan just fine. A Harris-Teeter is a short drive up the road, providing everything you'd need for cooking. The kitchen was so well stocked on supplies that I was able to make a Blue Apron meal I brought along with no problem (pro-tip: Blue Apron is perfect for GREAT trip meals)! Overall, I just can't gush enough about how awesome this place was. My mom is determined to come back again in the summer! Thank you Andy and Lara!!! :)
Carrie
2017-02-06T00:00:00Z
Room Type
Entire home/apt
---
Property Type
Apartment
---
Accommodates
5
---
Bedrooms
Isle of Palms, SC, United States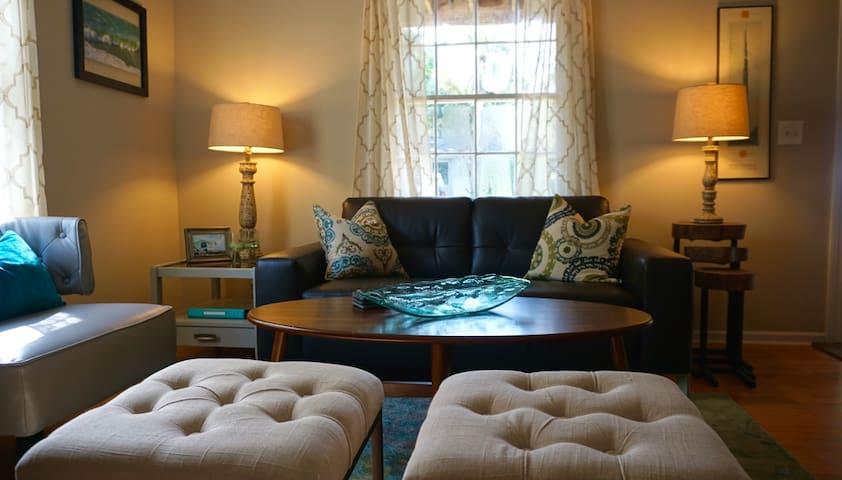 Our 2 BR apartment is in a great location in desirable Mt. Pleasant, close to restaurants and dining, the beach, and family-friendly activities. Our place is good for couples, solo adventurers, and business travelers, and we have a special focus on helping give traveling nurses or other visiting professionals a safe and comfortable place to live during their assignment in Charleston.
What a great location, close to everything. And we could not have asked for a better host. Thanks for the wine upon arrival ! Your place has EVERYTHING a guest could ask for. Clean, very comfortable ( NOW I want a reclining sofa) , safe and quiet. We will definitely stay again when we get to visit the area. What a GREAT first experience with Airbnb. Thank you for everything. Best Wishes.
valerie
2016-07-31T00:00:00Z
In Craig and Sandy's description of their lovely airbnb place they say, "you will find everything you need". That is actually an understatement because I not only found everything I needed but much more. The space is furnished in not only a very comfy way but in a beautiful way! Everything about it from the very comfortable beds, well equipped kitchen, Internet/cable tv, & proximity to "must visit" places to the swimming pool is hands down excellent!
Lanette
2016-07-11T00:00:00Z
Simply spectacular!!
Danny
2017-01-20T00:00:00Z
Great place with easy access to the Charleston, beaches and local attractions. Sandy and Craig were perfect hosts. You will not be disappointed with your stay.
Cliff
2016-11-26T00:00:00Z
We came down for my best friend's wedding at the Pepper Plantation. It was only a 15 minute drive to the venue and close to lots of shops and restaurants. Sandy was a great host and even had a bottle of wine waiting for us. Overall, it was a very enjoyable stay!
Kari
2017-03-18T00:00:00Z
The apartment was perfectly located and short distance to Charleston, shopping, restaurants and anything else we wanted to do. Craig and Sandy were gracious hosts and responded very quickly to any questions I had. Unlike other rentals I had, in addition to the usual amenities, they provided toilet paper, paper towels, dish detergent, hand soap in the bathrooms and kitchen, kleenex, sponge and dish towel, coffee/filters, spices to cook with, bath wash and shampoo, and a nice bottle of red wine to welcome us. I was thoroughly impressed. The beds were very comfortable and my daughter commented that her bed was better than the one she has at home. Even the water flow from the shower head was strong. The place was immaculate. My daughter ran every morning and walked every evening through the neighborhood and felt perfectly safe. Mt. Pleasant is now one of my favorite places to visit so I hope that this unit will be available when I return sometime in the future.
sandy
2016-08-14T00:00:00Z
This was my first stay with Airbnb, based on this stay I'll definitely be doing this again! My needs are simple, clean sheets, clean towels, refrigerator, microwave, and remote control for the TV. Sandy and Craig's apartment met all of these and so much more. They were very responsive to all my messages, check in was a breeze and there was even a bottle of wine waiting for me. The apartment is very inviting and welcoming. Someone went to a lot of effort to decorate it. The bed was comfortable and the bathroom was very clean. All in all it was a pleasant stay and I look forward to renting this place again!
Alan
2016-11-18T00:00:00Z
This location was perfect for our needs over the weekend. We wanted to explore Mt. Pleasant and this location was accessible to lots of great locations. Charleston was very close as well which made going in to the court very easy. We will be letting others know about this neat location. Only down side I can think of is the description states not kids friendly so that might eliminate ris for future stays if we bring our children. Otherwise this location was perfect.
Monica
2016-11-20T00:00:00Z
Room Type
Entire home/apt
---
Property Type
Apartment
---
Accommodates
4
---
Bedrooms
Mount Pleasant, SC, United States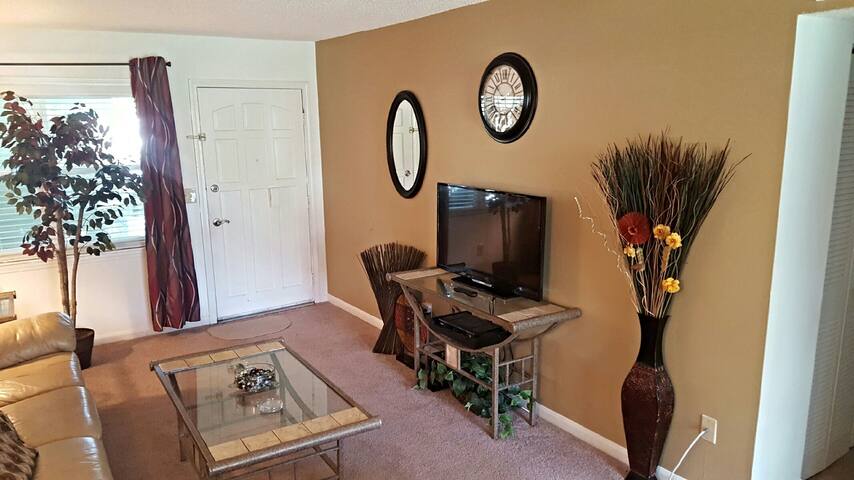 This listing is for the Bunk bedroom which is a fully furnished bedroom (linens included), bunk bed with new full-sized (not twin) mattresses, large dresser, walk-in closet, large work desk, tables and a spare computer monitor with speakers.
Perfect for sharing a room with someone you like, but not enough to sleep with in the same bed! Siblings, parent and kid, good friends, cousins. It's like 2 rooms for the price of just 1. My place is a 3 bedroom townhouse in Charleston SC with my bedroom and office and bathroom downstairs and the 2 guest bedrooms (one with a Captains bed and one with a Bunk bed) and full bathroom upstairs. The rest of the house, including a ½ bath is downstairs. If the potential to be sharing the full upstairs bathroom with another guest is a concern to you, please ask me if the other guest room is scheduled to be rented during your stay, or you can check to see its schedule by checking my profile (although I always block out the day before and after each booking for cleaning so best to just ask me). The complimentary washer and dryer and detergent are on the first floor in kitchen area. Duration of stays: At this point the longest stays I am accepting are 1 week (7 nights). Thank you for understanding.
Our townhouse is the very first one in a 6 unit building and is also the first building in the apartment complex so you won't need to navigate through parking lots or side streets. We have a nice side yard perfect for playing games, and there are woods behind us. We do not have public transportation nearby so you'll need a car. We are 10 minutes to Mount Pleasant, 15 minutes to the airport, and 20 minutes to Isle of Palms beaches, Sullivan's Island beaches and historic downtown Charleston. The nearest supermarket, shopping and restaurants are about 3 miles away on Daniel Island. We are just 5 minutes from Family Circle (now Volvo Open) Stadium, Blackbaud (now MUSC) Stadium and the idealic town of Daniel Island, and 15 minutes from Tanger Outlets in North Charleston.
Without a doubt, this is the best Airbnb I've stayed in. I love how Kevin treats this like running an actual Bnb. It was so sweet of him to provide breakfast and beach supplies. Everything was labeled in the house which made getting around so much easier and I loved how intricate his check-in process was because then we didn't have any questions. Driving into the city really wasn't that bad so I'd definitely recommend staying here.
Rachel
2017-03-17T00:00:00Z
My stay at Kevin's was very comfortable and quiet. He does like sharing about his travel experiences and family so be sure to ask him about either. :-) I made a video walkthrough of the house so feel free to check out the link below . Thanks so much Kevin! (URL HIDDEN)
Jessica
2017-02-05T00:00:00Z
This was our first Airbnb experience and we weren't really sure what to expect, very pleasantly surprised is an understatement. Kevin was very friendly, explained everything, his home was so peaceful and comfortable we really felt as if we were at a home away from home. Safe, quiet neighborhood that I wish now I would have taken the time and walked through. The room was big, clean and and bright, with fun beach themed deco. Traveling with my daughter we really liked the bunk beds which were comfie, we could not get over how well we slept, and that's saying a lot for us being on the road traveling. Kevin was knowledgeable of where things were, what to see and do although I forgot to ask where to get the Aussie treats (amazing!). Speaking of amazing his breakfast selection that is open 24/7 and the beach (URL HIDDEN) a word WOW! We are so incredibly happy that Kevin and his home was our first Airbnb experience, we cannot recommend him enough!
Crystal
2017-03-23T00:00:00Z
Staying at Kevin's was a fantastic experience! The best AirBnb I have been so far! He really makes you feel at home. The place is very clean and comfy. Kevin was particularly attentive and helpful and he made sure we would spend a good time. If you are going to Charleston, you should definitely stop at Kevin's place.
Ludovic
2016-12-22T00:00:00Z
Kevin was an awesome host! His place reminded me of my childhood home. He also has a huge selection of coffee and cereals for breakfast.
Cindy
2016-12-07T00:00:00Z
Kevin was a fantastic host, very responsive and willing to answer all questions. The accommodations were wonderful (We loved the bunk beds.), and everything thing was well stocked. It was less than a 30 minute drive to downtown Charleston, but traffic was never an issue. It was a fantastic value and experience as first time Airbnb users.
Leah
2017-03-10T00:00:00Z
Kevin was very friendly and welcoming. The bunk beds were comfortable and the house was very clean. Never had so many breakfast options in my life! The price of the room was also very reasonable
Henry
2016-05-17T00:00:00Z
Kevin was the nicest and most considerate host! Staying with him was truly relaxing! From getting in touch before check-in and the way he organized our stay (labeled cabinets, a lot of beach supplies, a huge variety of breakfast items and snacks and towels) to his very comfortable room (we stayed in the very comfortable and big bunk bed room) it was a perfect Airbnb stay. The house was very clean, as was the pool area and there are lots of parking spaces available. We would truly recommend everybody visiting Charleston or Folly Beach to stay at his house. Thanks again, Kevin!
Sophie
2016-07-03T00:00:00Z
Room Type
Private room
---
Property Type
Apartment
---
Accommodates
2
---
Bedrooms
Charleston, SC, United States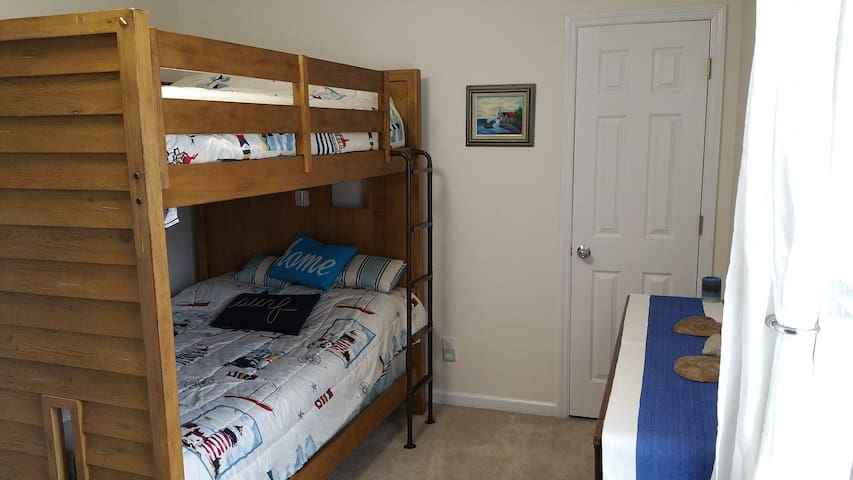 Apt has 1 bedroom with a queen size bed and a 2nd bedroom with a trundle bed for 2 youths. Grocery store, restaurants, movie theater, shopping, community recreation center are close by. Downtown Charleston is 20 minutes by car.
This is a duplex. The host lives upstairs. The house is in a quiet neighborhood among year-round residential homes and short-term rentals. The apartment is clean and furniture and appliances are up-to-date but the house, though renovated over the years, is 65 years old. The bed in the master bedroom has recently been modified (because of guest review) and is now extremely comfortable. Guests enter through the screened porch that catches the breeze from the ocean.
The neighborhood has a variety of homes. After Hurricane Hugo in 1989, many houses were torn down and beautiful homes were rebuilt. It is delightful to ride bikes or walk around the neighborhood. A 15-minute walk (or 5-minute drive) will get you to a new and well-stocked grocery store and the public beach where there are restaurants, ice cream, pizza, and resort stores.
My wife and I had an awesome time at Janet's apartment. There was even enough room to accommodate my in-laws. Janet was very welcoming and had a lot of great ideas as where to eat locally. The apartment was very clean and up to date. I would definitely go back.
Jack
2015-08-12T00:00:00Z
Janet was ABSOLUTELY amazing... She emailed me prior to our arrival to ask what time she should expect us. When we arrived she greeted us & showed us around. She was very sweet to our family & welcoming! The apartment was the perfect size for our family of 4. Our two daughters (10) & (17) shared one room & felt very comfortable. The master is large with plenty of space to move about. The living room is cozy, even though we didn't spend much time there. The kitchen had everything we needed to cook in, including some extras that were left from the previous renters. There is only one restroom but the restroom is large & updated. Janet even had extra beach towels, beach toys, chairs & even bikes for us to use. The location from the apartment to the beach is just a 3 min. walk away. It was so close that we would walk back & forth several times throughout the day. We loved having the outside shower for when we would come back from the beach sweaty & sandy. There is even a rack for you to hang your wet suits. There is a washer & dryer right outside of the apartment as well. It was nice to not have had to go to a laundry mat. There is a Harris Teeter & a frozen yogurt shop near the apartment that you could walk to if you wanted. But the location to everything on the Island was great! The apartment is not only nice, clean & comfortable, it's beyond reasonably priced. Our family will definitely being renting from Janet again!
Lorena
2016-07-24T00:00:00Z
My daughter and I came down for a long Father's Day weekend. We could not have been happier. Janet's place was well described, very clean and comfortable, perfectly located. One block to the beach and a short walk to the town center with good restaurants, a few bars, and shopping. The house had everything we needed both while we were at the house and up at the beach. Janet herself was a pleasure. Laid back, easy to talk with, full of good recommendations on places to eat, very accommodating.
Larry
2016-06-20T00:00:00Z
Great apartment and location. Very comfortable. Janet was awesome and made us feel very welcome.
RuthAnne
2015-07-25T00:00:00Z
It was a nice, quaint place. It was great being a block off the beach. It was also nice to have a screened in porch. But being on the ground floor, the palmetto bugs were everywhere. Not just outside, but in the house as well. It did not do well for a 4 yr old. I understand they are everywhere, but it was crazy. Was not prepared for that. Also, the bed was not comfortable at all. I had to sleep on the couch most nights being as it was so uncomfortable.
Cassandra
2015-09-07T00:00:00Z
What a great place. It has easy access to the beach, a nice outdoor shower to wash off the sand, and a lovely set up inside. We had two little ones and it was plenty of space. The grocery store and restaurants are walkable (though we drove to keep it easy for the kids). I would recommend this place to anyone and Janet is a great hostess. She has some beach chairs and toys for added fun in the sand and even some kids books to read at night! I hope we can come back soon!
John
2016-06-27T00:00:00Z
Great location and very nice and comfortable accommodations. The bathroom and kitchen were great! Bedrooms were spacious. Everything was really clean and in its place. House was well stocked for staying in and going to the beach. Great library! WIFI and AC worked great. Janet made sure to think of everything. Even though she was busy she made time to get us fresh coffee and tea. So sweet! We'd highly recommend this place!
Melissa
2015-06-15T00:00:00Z
My girlfriends and I had a nice experience at Janet's. Four of us stayed there for a long weekend. Super close access to the beach. She provided lots of essentials for us to borrow if needed while we were there which was nice--cooking staples, sunblock, etc. Thanks for a nice accommodation!
Amanda
2016-05-30T00:00:00Z
Room Type
Entire home/apt
---
Property Type
Apartment
---
Accommodates
4
---
Bedrooms
Isle of Palms, SC, United States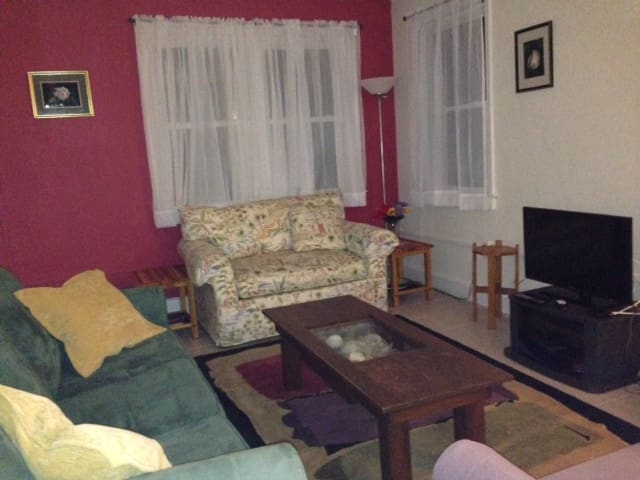 Make yourself at home and see what it's really like to live on Danial Island!!! Cute apartment with cable and wifi. Mimosas in the morning and hang out at the pool at night. I have everything you need if you have little ones and we are business ready. Hope to see you soon!!
It's on secluded Danial Island.
Safe and serene. Great for walks and relaxing.
Room Type
Entire home/apt
---
Property Type
Apartment
---
Accommodates
3
---
Bedrooms
Charleston, SC, United States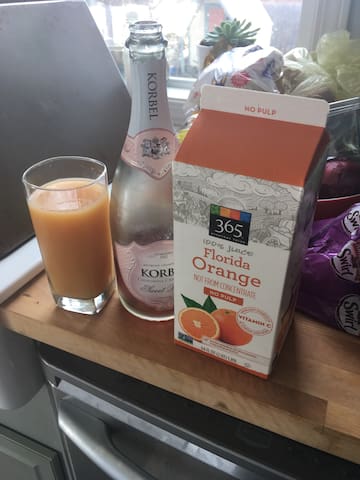 This is a beautiful centrally located residence where you can walk or bike in any direction and find a great place for an adventure - play at the beach, boat at the marina, shop at front beach, eat local seafood at fantastic restaurants, or enjoy the I.O.P. rec center. Historic Charleston - a definite must - is a 20 minute drive just across the majestic Ravenel Bridge. This little slice of heaven was designed for hospitality and comfort. So sit back, relax and enjoy your stay in paradise.
This is a comfy and cozy well equipped suite. There is one queen bed, very comfortable pull out queen sofa and trundle beds that make two twin beds. The Living area has a pull out queen sofa. The TV with Blu-ray DVD player is located behind the doors of the armoire. The pamphlets and books with information on what to see and things to do in the area are also located in the armoire as well as the cards, games and puzzles provided. The bathroom has a relaxing Jacuzzi tub. Soap, shampoo, blow dryer, towels and beach towels are provided. All bed linens are provided. Our multi purpose space has a small kitchenette with sink for food prep and washing dishes (no disposal), service for 6 dinnerware, small side by side refrigerator freezer, microwave with convection oven, toaster, electric skillet and coffee pot. The dining table seats six when the leaves are turned up. There are 2 comfy chairs and 2 benches. The dining table serves as a great internet work space. There is a Trundle bed which doubles as a sofa for watching another TV with Blu-ray DVD player. Dressers are in all the sleeping areas for lots of clothing storage. And, there is plenty of closet space too!! Iron and ironing board provided. The private outside shower can easily be used for bathing. Shampoo and soap holder is right there and plenty of hooks for hanging clothing and towels. Wi-fi is available for internet use. There is darling playhouse for the kids that even has lights strung for ambiance!
We live in a quiet residential area. The Isle of Palms Rec center is only a few blocks away. It has exercise equipment, yoga and exercise classes, an indoor gym for walking during inclement weather, tennis courts and a playground for the kids. For the Golfers - there are many great courses to play here and we can help you select one. Wild Dunes Harbor and Links courses are right down the street. We are within walking distance to Harris Teeter grocery, The Refuge for breakfast, lunch, dinner and COFFEE or Long Island Cafe for lunch and dinner. Voted one of the best bars in the country for music, beach volley ball and nightly entertainment is the ocean front Windjammer. Just blocks away is front beach for shopping and more dining. The Dinghy and Acme Lowcountry Kitchen are two of our favorite restaurants! The IOP City Marina provides boat rentals, charters, water sports and dining. Morgan Creek Grill is located right on the intracoastal. Besides great views and food the outdoor entertainment is always enjoyable. There is so much to see and so much to do - just ask us - we would love to help you make the most of your vacation!
Very nice host and house! Great location and not to far from the beach! Would definitely stay again!
Sarah
2017-03-11T00:00:00Z
My husband and I spent 2 nights at this cozy little apartment with our two children ages 2.5 and 4, and my sister joined us. We were greeted promptly by Tom's wife, Kate with the key and she gave us a tour of the home and offered a quick drive-through tour of the town, which we did not take her up on but I later regretted! Every detail in the apartment was well thought out right down to the electric outlet covers and the candle in the bathroom to light as you soak in the jacuzzi tub. The games, playhouse and kitchen for the children were an added plus. The house was very clean. The linens, pillows and blankets were so soft cozy and the beds were very comfortable. The chairs in the kitchen are upholstered everything in the house was very new and I did worry that my kids would not be able to keep it clean enough but we managed ok. The apartment is much nicer in person than in the photos. They went to great pains to think of every last detail one could want in a beach rental. The house is about a .25 mile walk to the beach from the house. Which I made several times a day, often carrying a small child with no issue. Only the main road is busy and it's very flat so it's an easy walk and next time we will bring bikes. It's a lovely beach in a lovely area. I could not tell if the people walking about were neighbors or other visitors. It's clear that there are many who reside there, and everyone was friendly and we saw many other families in the area, which was nice. Easy access to restaurants and shopping. We saw kayakers and SUPers and several cyclists on the beach. Since this is an apartment style suite expect to occasionally hear your neighbors in the attached house and for them to hear you when you are in the living room area which also has a fold out bed. But none of the noise interfered with our living or sleeping there. I could not hear them in the main bedroom or the kitchen/ sleeping area. We also enjoyed the fruit and muffins provided by our hosts. Our stay could not have been better. Thank you Tom and Kate for everything!
Leilani
2017-01-16T00:00:00Z
Tom and Kate were lovely hosts. The house was clean, plenty of fresh towels, fresh fruit and even some beach chairs and beach towels. The outside shower was an extra bonus! We walked to the beach and the store when we wanted and Sullivan's Island was a short drive down the road. We had a great time.
Mary
2017-02-27T00:00:00Z
The suite was beautiful, incredible location in less than 5 minute walk distance from the beach, very comfortable and peaceful a lot of sea element decorations. Isle of Palms is my favorite beach to visit with my toddler kids, while it is still close to Station 28 St on Sullivan Island for my husband to kite board. Suite is locked out from the main house, private two bedroom, one full bathroom and extra outdoor shower convenient for coming back from the beach. The beds were comfy with nice linens, suite had everything we needed: bath towels, beach towels, hair dryer, iron, coffee maker etc. Great proximity to amenities like groceries and restaurants, and a quick drive to downtown Charleston as well. Tom and Kate ware gracious hostesses that made us feel right at home with access to anything we needed. I absolutely recommend their home rental to others and plan on staying there again.
Iryna
2016-08-29T00:00:00Z
Great spot really that was a close walk to the beach. Our 4 and 6 year olds loved the "kidz place" in the back.
James
2017-03-15T00:00:00Z
We enjoyed our stay at Kate and Tom's immensely. They are crazy nice. The place was super clean and conveniently located to the beach as well as the grocery store/restaurants on IOP.
george
2016-09-13T00:00:00Z
This property is an easy walk to the beach and a short drive to places to eat and things to do. The drive to Charleston, Liberty Square and Patriot's Point was easy from this location. The accommodations were comfortable. We brought four teenagers and an eight year old and it was tight but worked well. If you travel with 2-6 (as described) it works nicely. Tom and Kate we're super nice and even provided a grill and access to their screened in porch. I would recommend this especially for a couple or two couples and up to six certainly as well!
Joseph
2017-04-04T00:00:00Z
My family really enjoyed our time at the Isle of Palms. We were so glad to find this "little slice of heaven". Tom and Kate we're truly hospitable and thought of everything from snacks to even having a toy kitchen out and ready for my 8 year old daughter! The beach wasn't far and you could easily walk to it if you chose to do so. They also provided plentiful beach towels and even beach chairs for our use.
Mary
2016-09-05T00:00:00Z
Room Type
Entire home/apt
---
Property Type
Apartment
---
Accommodates
5
---
Bedrooms
Isle of Palms, SC, United States
My beach house is located in the Wild Dunes Resort, in it's own private gated community. The beach house is situated on the water, you can rent jet ski's or a boat for the week and dock it at our dock. You will have access to the Resort Spa and Golf Course. the private community we live in has a private pool as well. You are able to take our 6 person golf cart to the beach (10 min. golf cart ride), or to the private pool. Really is a fantastic way to get away with family, you wont regret it!
Room Type
Entire home/apt
---
Property Type
Apartment
---
Accommodates
11
---
Bedrooms
Isle of Palms, SC, United States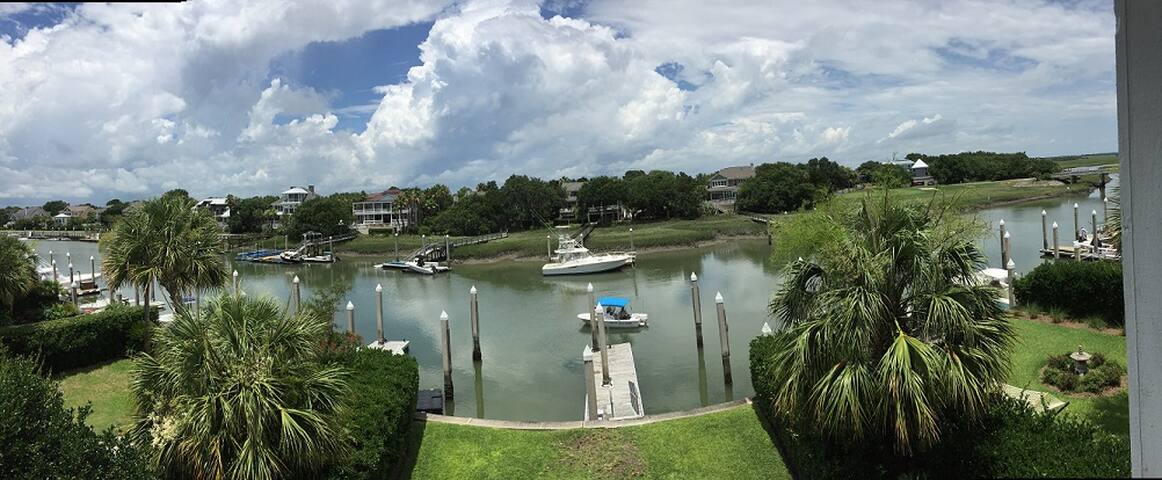 Studio Apartment, 1 block from the beach! King bed, full-sz futon. Full bath. Kitchen w/ essentials. Perfect for small families, girls' weekends, couples getaway. Privately owned & maintained. **Quoted rate does not include all taxes or pet fees. AirBnb collects state tax and accommodations only. We will need to add 4.5% local sales tax/accommodations fees and any pet fees at the time of your inquiry. ** Please inquire to obtain accurate weekly rates.
Perfect for small families, girls' weekends, or a couple's getaway, this seaside retreat, located within a small complex of condominiums, is privately owned and maintained. It is nicely appointed with all you might need for a relaxing stay at the beach that won't break the bank...with a king bed, futon, full bath, and kitchen with all you'll need. Don't think of it simply as a condo at the beach - think of it as our 'guest room', fixed up for you with all that you need for a great get-away. What's inside: Recently renovated, this large studio condo sleeps 4 with 1 King-sized bed (Black Label Simmons Beautyrest) and one full-sized convertible bed (futon), both in the large sleeping area. There is one full bathroom with tub/shower. We provide essentials: a couple rolls of toilet paper, soap, bath towels, washcloths, bath mat. There is a bottle of shampoo under the sink just in case. We do not provide beach towels but they can be purchased inexpensively at Target, Wal Mart, or the shops on the beach. The dining table folds down for two or opens up to seat 4. (There are extra chairs in the closet.) The wall-mounted flat screen TV can be seen from the bed room and the dining area. The kitchen has a convection-microwave for quick microwaving, but can also be used for real baking for pizza, cookies, casseroles, etc. There is a coffee maker, a single NuWave induction cook-top with all the essential pots and pans to use with it, toaster, dishwasher (a big plus!!) and large refrigerator with freezer. There is a full complement of dishes, drink ware, silverware, pots, pans, utensils. There are utensils for the grill as well. 4 beach chairs live in the closet with a beach cart to carry them on, a cooler bag and a beach bag. What's outside: 'Not quite off the beaten path", this first floor condo is located within a small complex of 20 condos (Ocean Inn) that features a private pool, free parking (a commodity on the island!), and coined laundry facilities 2 doors down from our condo. Just 20 steps away is an outdoor seating area with a grill and picnic table where it is common for guests to congregate for happy hour and burgers on the grill. This is a great spot in the complex where neighbors become friends, often returning year after year. The pool is on the other side of the building so when there is pool noise, you won't hear it. (An added bonus!!) When you open your front door, you might hear music coming from the beach front area, but you won't appreciate being a half block away until you go around the corner and the music gets louder. Staying ocean front isn't always what it's cracked up to be – there is a reason why there is a city-wide 10pm noise ordinance. It will be nice and quiet here. Best of all: The furriest member of the family doesn't have to miss out on all the fun! (Dogs only.) A pet fee is required for your pooch to stay ($20/day, $95/week, plus tax) and is added on to the quote at the time of booking. The floor is tiled. There is a new vet clinic right down the street plus an emergency clinic, boarding and doggie daycare businesses, and pet stores in Mt Pleasant for all your pup's needs. If you are not traveling with Rover, have no fear - our place is well-maintained and we strive to never have any tell-tale signs of pet-children ever curling up to sleep here.
Our complex is situated in the perfect spot, right in the heart of all that's happening. You can walk to anywhere you might need to go - beach, restaurants, grocery store, small island shops, and BEN & JERRY'S ICE CREAM! You pass it on the way to the beach. And on the way back.
Beth's place was as wonderful as she states on this site. Excellent communication and superb directions. Great location within walking distance of the beach and local restaurants, and also a short drive to surrounding areas such as Sullivan's Island, Mount Pleasant, and Charleston. We appreciate all the extra touches like dog dishes, books, and the beach cart. Thank you so much for your hospitality!
Judy
2016-10-20T00:00:00Z
Beth was fantastic and quick to respond with any questions we had along with ensuring our stay was comfortable throughout the week. The condo was organized and clean, definitely met our expectations! The location is an easy walk to the beach and local restaurants. We were surprised by a Darius Rucker concert on the beach the week we were in town which was fantastic! I highly recommend to others interested in visiting the area.
Victor
2015-08-29T00:00:00Z
Beth deserves her superhost distinction. Her place was immaculate and we really appreciated her guide book as well as all her thoughtful recommendations and instructions. We had perfect weather and began and ended every day with an enjoyable walk on the beach. Beth made our dog comfortable as well with her providing feeding dishes and even a towel. Isle of Palms is a great location and we found getting around was a pleasure. We strongly recommend Beth's place and her hospitality.
Bart
2016-03-25T00:00:00Z
Nice little place for a vacation. 2 mins walk from the beach and most of the resturants and bars. Spotlessly clean. Perfect for a couple and dog friendly
Adrian
2016-10-23T00:00:00Z
We enjoyed the cozy,immaculate condo. It was lovely. We are so looking forward to our January visit. Thanks, Beth!
rebecca
2015-09-28T00:00:00Z
The location of this condo is great - easy walk to beach, grocery store and restaurants. The unit is small - but just fine for 2 of us, plus our dog. Nicely decorated (including holiday decorations), and plenty of instructions for what we needed to know. Beth was great with communication and assistance - very welcoming to our furry friend as well! Very easy to get around by car - tons of stuff nearby. It was December - but weather was pretty ideal and the beach was nearly empty - nice!
John
2015-12-11T00:00:00Z
They were wonderful and thought of everything to last detail. Immaculate and the bed was awesome. Highly recommend.
Lulu
2016-03-16T00:00:00Z
Beth was a great host and this condo is a perfect place to stay in Isle of Palms! She has thought of everything a traveler could need as far as amenities and the space is top notch and appears just as it is in the photos. The only drawback was that it was a first floor condo with noisy upstairs neighbors, but we were told that they were vacationers as well so this may have been an oddity. Plus Beth will be managing that property soon as well she told us and would ensure future visitors were courteous to their downstairs neighbors. Overall we would rate our experience with Beth and the IOP condo GREAT! Thank you Beth! :) :)
Abby
2016-10-29T00:00:00Z
Room Type
Entire home/apt
---
Property Type
Apartment
---
Accommodates
4
---
Bedrooms
Isle of Palms, SC, United States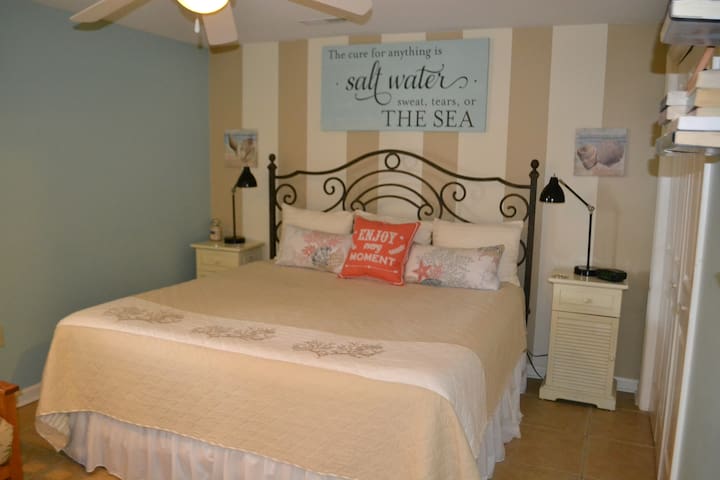 Cute comfortable condo. only 3 miles to beach. next to bars restaurants movie theater and shopping center. swimming pool, tennis court,gym, flt screen tv, queen bed and sleeper sofa. Wi-Fi.. great location. only 3 miles to isle of palms beach. Available monthly $1995
Walking distance to bars restaurants shopping
The host canceled this reservation 16 days before arrival. This is an automated posting.
Megan
2015-09-24T00:00:00Z
Good place in between the beach and downtown. Clean, comfortable worked out perfectly.
Elise
2016-10-16T00:00:00Z
Very nice 1 bed room condo close to all restaurants and bars in Mount Pleasant plus 5 mins to IOP
scott
2017-01-21T00:00:00Z
The host canceled this reservation 9 days before arrival. This is an automated posting.
Shana
2015-09-24T00:00:00Z
Quiet, clean space in a great location! Sanem's place was an excellent place for our extended stay. Close to the beach and downtown, we would stay here again in a heartbeat!
Daniel
2015-09-01T00:00:00Z
Room Type
Entire home/apt
---
Property Type
Apartment
---
Accommodates
2
---
Bedrooms
Mount Pleasant, SC, United States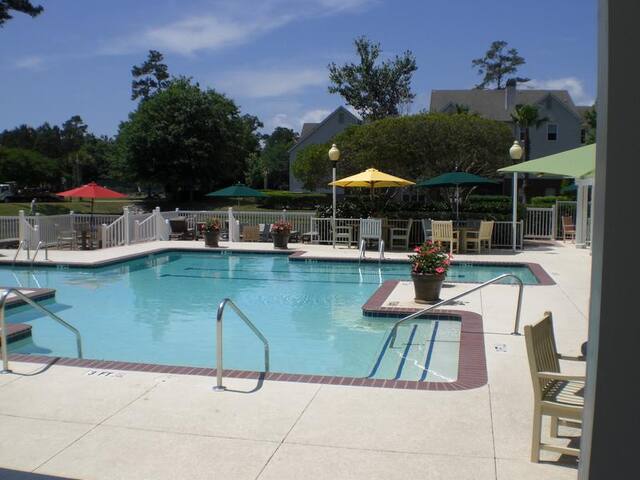 Heading to Charleston SC for the weekend? Why wouldn't you! Named the # 1 tourist destination in the world (by Travel and Leisure Magazine) Charleston has a lot to offer and my private "carriage house" is the perfect place to stay! Don't pay the overpriced hotel rates when you can stay in comfort and luxury in Mount Pleasant with the convenience of only being 5 miles from downtown. Relaxation awaits you at this private one room studio apt in Mount Pleasant SC. Minutes from beaches and downtown.
Guests enjoy a private/reserved parking spot at the back of the house directly next to the one flight of stairs leading to the private studio apartment. Carriage house has a private entrance with a key code lock (provided to guests upon arrival). Minutes from Sullivan's Island beaches/bars and 5 miles from downtown Charleston, you are in a prime location for everything Charleston has to offer. Uber rides to downtown are less than $12 one way.
Place was great!! Our first AirBnB trip! Very clean and tidy. Great location. Far away enough so you're not in the middle of town and close enough for a short drive. Amy was very nice and inviting. She was able to tell us some events that were going on around town. Would stay again.
Pat
2017-03-19T00:00:00Z
Clean, home-like feeling apartment in an excellent location. Amy was professional, accommodating, and hospitible. We had a great time. We will be back.
Michelle
2017-03-27T00:00:00Z
We had a great stay in Charleston! Amy was an excellent host and made sure we had everything that we needed. The location is amazing, just a quick drive to downtown Charleston. If we ever come back, we know where to stay again!
Jillian
2017-04-02T00:00:00Z
Room Type
Entire home/apt
---
Property Type
Apartment
---
Accommodates
2
---
Bedrooms
Mount Pleasant, SC, United States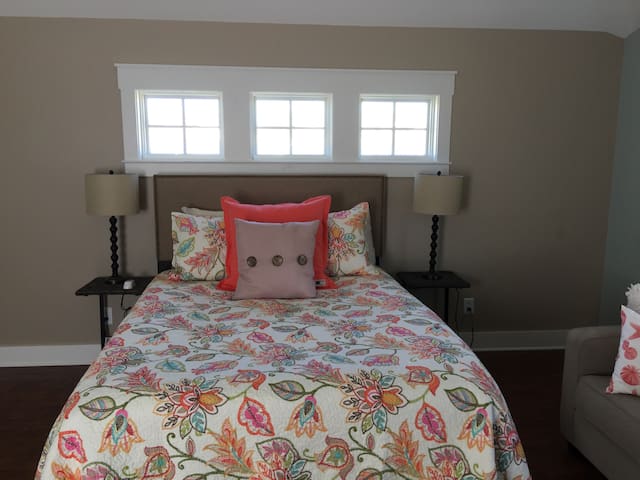 First floor beautiful condo with easy beach access. Totally remodeled, tile throughout, granite counter tops, stainless steel appliances. The living room has a flat screen TV and a blue ray player. The living room opens onto the comfortable balcony with ocean views. There is a queen bed in the bedroom and a flat screen tv, 2 bunks in the hall way for children and a sofa bed in the living room. There is a safe for you to use. There is a complex pool, fishing pier and laundry room. No Elevator.
THIS PROPERTY HAS A WEEK MINIMUM MEMORIAL DAY TO LABOR DAY!
The host canceled this reservation 9 days before arrival. This is an automated posting.
Kyle
2016-10-10T00:00:00Z
We enjoyed the location. I wasn't sure if we would see the water from the first floor but we had a nice view. Thanks we will be back. Short walk to Acme Lowcountry Kitchen, added bonus.
Kimberly
2017-03-20T00:00:00Z
The host canceled this reservation 180 days before arrival. This is an automated posting.
Esther
2017-02-20T00:00:00Z
Room Type
Entire home/apt
---
Property Type
Apartment
---
Accommodates
6
---
Bedrooms
Isle of Palms, SC, United States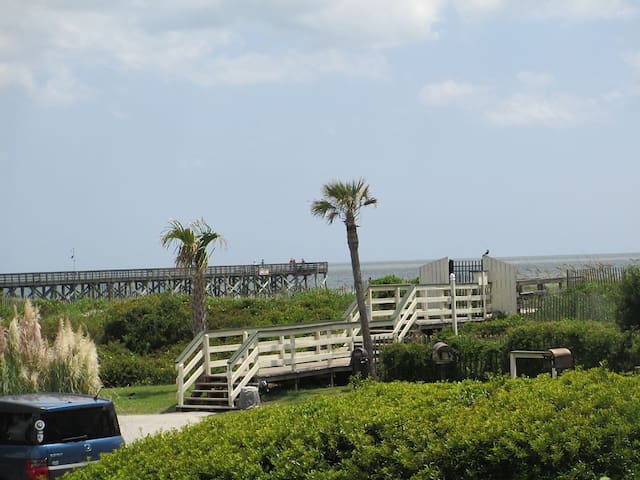 My place is close to Nice, Family Beach (2nd row home), restaurants and dining, jet ski rentals, golfing, biking, fishing and boating. You'll love my place because of the large open living areas and big porches which are great for groups to hang out and visit with each other..
Room Type
Entire home/apt
---
Property Type
Apartment
---
Accommodates
2
---
Bedrooms
Isle of Palms, SC, United States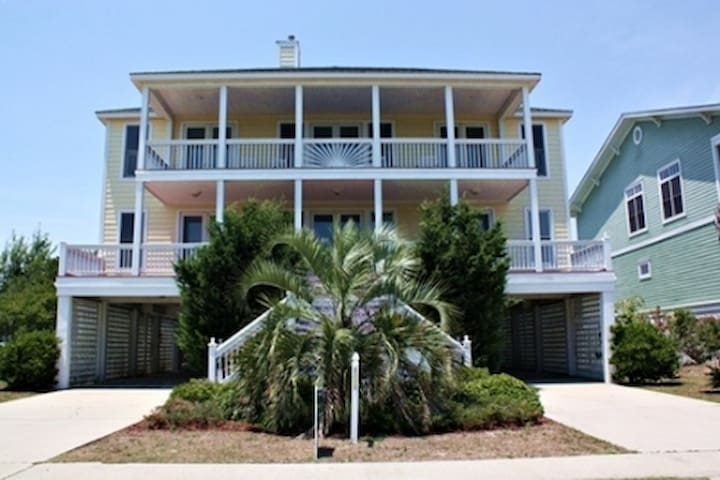 Hey! Come stay with us! This apartment is located less than 3 miles from the Ravenel Bridge (to downtown Charleston), 1.5 miles from the restaurants and bars at beautiful Shem Creek, and about 3.5 miles to the beaches of Sullivan's Island. This is a great location to access all of the beautiful things that Charleston and Mount Pleasant offer (great restaurants, beaches, historical sites, shopping, etc, etc, etc)!! It's a quiet neighborhood and your room has a very comfy bed!
The space: This is a great location to access all of the beautiful things that Charleston and Mount Pleasant offer (great restaurants, beaches, historical sites, shopping, etc, etc, etc)!! The bed is super comfortable and brand new. You have your own full bath located just next to the bedroom (note: it's in the hallway just outside your door). Also, feel free to use the kitchen, living room, the screen porch with the hammock. There is a small coffee press for all of you coffee drinkers! Fast Wi-Fi, basic cable, Xbox One for Netflix, etc.
It's a very quiet neighborhood and the neighbors are great!
Our stay with Olivia and Aarons was great. The apartment is close to restaurants and shops and a short drive into Charleston. Would definitely recommend.
Kimber
2017-03-12T00:00:00Z
We had a great stay at Olivia's! Her place was a quick drive to downtown and was very comfortable and accessible. Olivia was very friendly as well and willing to help us with anything we needed. Would definitely recommend staying with her!
Melissa
2017-03-19T00:00:00Z
Olivia was a wonderful and accommodating host. I would stay again when in the area.
Mark
2017-04-01T00:00:00Z
We spent a spring break week at this place, and we were really happy with the experience. Olivia and Aaron were friendly and very hospitable, so we really felt like home. The apartment was clean and cosy, and all facilities including kitchen, shower, tv etc. were available and in a good condition.The location is quite good, there are grocery stores and restaurants very close and the downtown is about 10min drive away. You can also reach several beaches by driving 10-15min. In general it was a pleasant stay, and we would definitely recommend the place for others too.
Oskari
2017-03-11T00:00:00Z
We felt very comfortable with Olivia, Aaron and the dog Alfred! They were warm and friendly! The bed was very comfortable, the bedroom cozy and the bathroom for us alone just around the corner! The area was very quiet. We were able to sleep just fine! Parking directly in front of the dir was always possible. The apartement is very central. Immediatly when we needed Information both were there for us. It was a great time for us! We would go again!
Sabine
2016-10-18T00:00:00Z
Olivia and Arron are wonderful people. Helpful, cheerful and kind. Alfred is an amazing pooch and very well loved by his family. They are a busy young couple and consequently not around much but they made every effort to see that we were comfortable and settled. The room is small but sufficent with lots of closet space. The bed is new and was excellent. This is an easy going/dog loving home so perhaps not for those who are not totally comfortable in such a setting. We were comfortable and we enjoyed the place. Arron helped with the luggage on both ends of the trip and was very considerate of the needs of my 85 year old aunt. The TV in the room was not connected so we could not use it. Arron did offer to connect it up using a unit already in use in another part of the home, but we did not want to trouble them. I am certain this will be corrected for the next guests. Our best to our hosts and to Alfred too! Edie and Aunt Abby
Edie
2016-10-23T00:00:00Z
We loved staying here! It was close to Mt Pleasant and downtown Charleston so we could choose where we wanted to go. It was very clean and the bed was very comfy. And we loved Alfred!
Sabrina
2017-03-26T00:00:00Z
The host canceled this reservation 6 days before arrival. This is an automated posting.
Stacey
2017-02-25T00:00:00Z
Room Type
Private room
---
Property Type
Apartment
---
Accommodates
2
---
Bedrooms
Mount Pleasant, SC, United States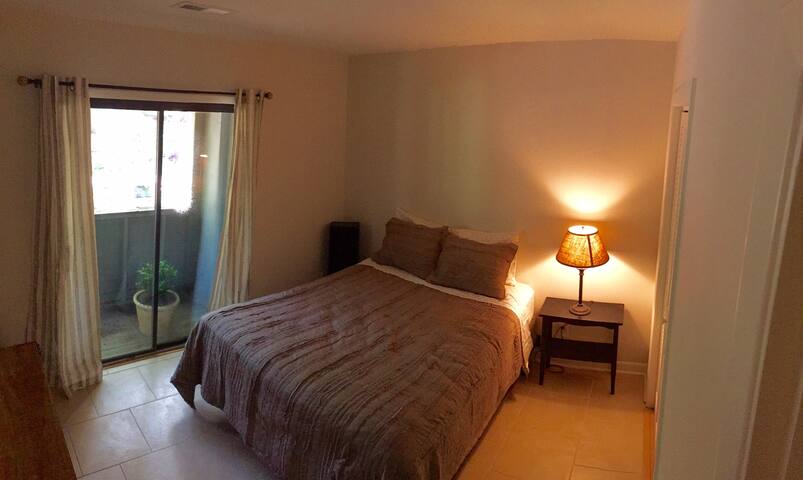 My house is located right across the street from the beautiful beach on Isle of Palms and just 20 minutes drive to historic downtown Charleston. Walk or bike to restaurants, nightlife, the Isle of Palms marina, or the neighborhood rec center. My place is good for couples, solo adventurers, business travelers, and families (with kids). I am looking for a longer term tenant, minimum 2 weeks anywhere from Oct. 19th to Dec. 15th.
This home was recently updated in the last year and a fair amount of the furniture is new. The main floor has a sunroom area that is great for relaxing. There is a large great room with office space in case you are in need of a desk for working. The kitchen and full bath are also on this floor along with two of the bedrooms. There is a 3rd bedroom with a small office area on the 2nd floor. There is also plenty of outdoor space. There is a front deck, a screened in porch in back that is great for outside dining, and a grilling deck off the screened porch overlooking a private backyard. It is really a great house for those that enjoy the warmth of a classic beach house. It is ideal for people who love the water and the beach, as it is a great area for surfing, paddleboarding, swimming, or just relaxing on the beach.
The location is fantastic on the island. You are directly across the street from the beach access path. Just 2 blocks away is the Isle of Palms recreation center, which has tennis courts, a dog park, soccer fields, baseball field, and basketball courts. The Isle of Palms Marina is just a short bike ride away. The main downtown area of Isle of Palms where most of the restaurants and bars are is only about a 15 minute walk form the house, as is the grocery store. Historic Downtown Charleston is only about a 20 minute drive from here.
Room Type
Entire home/apt
---
Property Type
Apartment
---
Accommodates
5
---
Bedrooms
Isle of Palms, SC, United States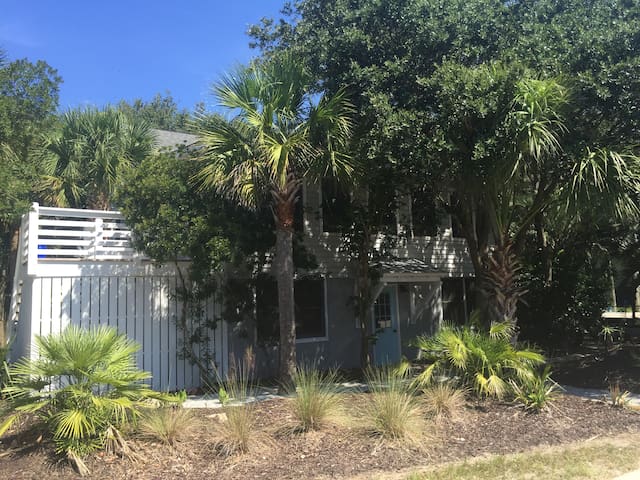 Awendaw - Airbnb
:
Average

4.96

out of

5

stars from

269

guest reviews
1

–

18

of

79 Apartment Rentals
Enter dates to see full pricing. Additional fees apply. Taxes may be added.