Tres casas juntas, con capacidad para 16 personas en total (6-6-4). Se accede por un patio común. Todas las habitaciones son dobles, en las casas de 6 plazas hay 2 baños, en la de 4, uno. En la parte de arriba hay una gran sala y una terraza. El precio que se indica (23€) es por persona y noche, pedimos un mínimo de 4 personas y 2 noches.
The host canceled this reservation 15 days before arrival. This is an automated posting.
José Antonio
2017-03-29T00:00:00Z
Room Type
Entire home/apt
---
Property Type
House
---
Accommodates
16
---
Bedrooms
Pina de Montalgrao, Comunidad Valenciana, Spain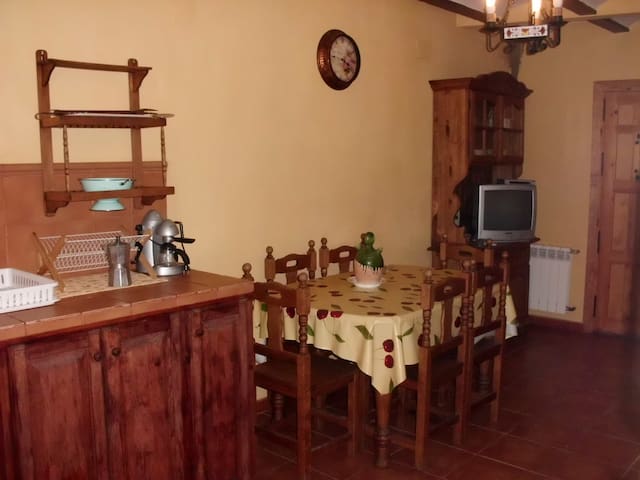 Pina es un pueblo con encanto. Con fuentes y senderos. Un lugar perfecto para relajarse y respirar aire puro. La casita está a escasos metros de la plaza, donde podréis probar platos típicos de la zona. Zona de rebollones, trufa, excursiones, senderismo. Visítanos!
La casa es muy confortable, recién reformada y en un entorno único. Especial para gente q le gusten los sitios pintorescos en plena naturaleza, con el confort de un pueblo.
Las callejuelas, la cercanía a la montaña. El gimnasio gratuito y al aire libre con vistas al pico de pina. La piscina y su chiringuito en verano. Y el bar cálido en invierno. Y su gente tranquila, alegre y amable. Los múltiples sitios cercanos para visitar: Olba, Mora de Rubielos, Rubielos de Mora, Montanejos etc
Alojamiento genial, en el interior de Castellón. Marién te recibe y te trata genial. Casa muy limpia (impoluta), con todos los aparatos de cocina, con estufa de gas y chimenea con bastante leña. Un sitio para repetir!
SALVADOR
2017-01-01T00:00:00Z
Room Type
Entire home/apt
---
Property Type
House
---
Accommodates
6
---
Bedrooms
Pina de montalgrao, Castellon, Spain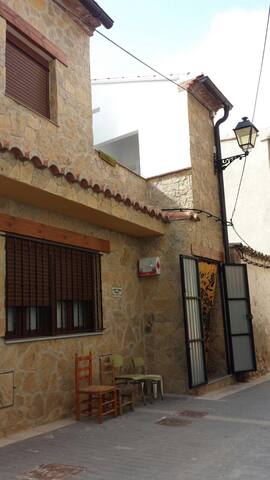 Places of interest: restaurants and gastronomy, Mycology, hiking, family activities. You'll love my attic space for its tranquility, by welcoming, the roofs of wood and high, the location and views. Pedestrian village. You can enjoy the tranquility. Chambers of circuit closed of TV and the signal is receives in the tv of the House. Hotline between dwellings.
The House enjoys of the best orientation without homes front and with views to the pool. Rooms spacious and comfortable. Heating with boiler and iron fireplace. Walls that insulate from cold and heat so it's warm in winter and cooler in summer.
Los Pastores is a deserted village that I restore in 2005 while maintaining its atmosphere and image and turning it into a luxury rural (URL HIDDEN) tv, whose signal is received in each dwelling and with phones that serve as intercom between the hotel, the social club, the home and between different houses available.
La idea de pueblo tranquilo es muy buena, y el sitio tiene encanto. Aunque la ubicación y acceso no son ni cómodos ni están señalizados. Ya en la Propiedad destacar que nosotros hemos techado de menos la hospitalidad y hemos tenido que hacer algún que otro viaje a comprar un simple mechero para encender La Cocina de gas. 1 rollo papel higiénico La casa estaba muy fría y entraba aire por una de las ventanas del dormitorio Nos costó mucho calentar la estancia. La primera noche las niñas pasaron frío. Nosotros llegamos a las 8 aproximadamente de la noche. Descargamos y fuimos a buscar un supermercado para comprar cosas básicas y nuestros alimentos para esos días. Me gustó es pueblo y la idea. Pero el resto para mí fallo bastante.
Gloria
2017-03-19T00:00:00Z
Se trata de un alojamiento muy tranquilo en un entorno muy tranquilo, en plena naturaleza. La casa es bastante grande y muy bien cuidada, dentro de un recinto cerrado. El único inconveniente, en algunos casos, es que el acceso a la puerta principal es a través de una escalera, que para personas con movilidad reducida puede ser un problema. Los anfitriones fueron muy atentos.
Jose
2017-02-19T00:00:00Z
Lugar muy tranquilo, ideal para descansar
Manuel
2017-02-26T00:00:00Z
Room Type
Entire home/apt
---
Property Type
House
---
Accommodates
6
---
Bedrooms
San Agustín, Aragón, Spain
Podras aprender segun temporada hacer mermeladas i conservas, hay varias rutas i de diferentes dificultades marcadas, bañarte en el rio i cultivar tus propias hortalizas
Room Type
Private room
---
Property Type
House
---
Accommodates
2
---
Bedrooms
Villanueva de Viver, Comunidad Valenciana, Spain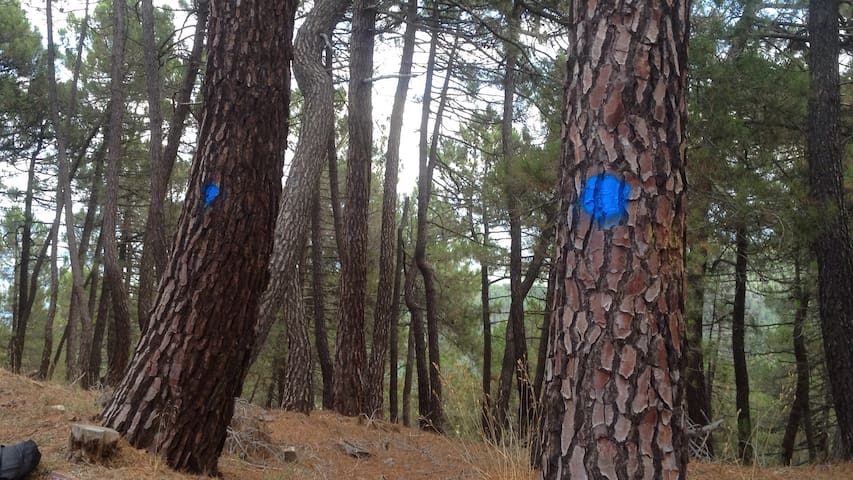 Los preciosos parajes que rodean la casa de La Cima hacen de ella un perfecto lugar de descanso en el que podrás disfrutar de la naturaleza en estado puro. La casa se encuentra situada en un lugar estratégico donde nos encontramos "cerca de todo"; es posible contratar actividades de montaña en los alrededores, también encontramos espectaculares rutas moteras cerca de la casa, así como idílicos parajes como El Salto de La Novia en Najavas o las pozas del manantial de Los Cloticos.
En Torás hay dos bares, carnicería, estanco, farmacia y un pequeño supermercado. Durante los meses de verano se puede disfrutar de la piscina municipal del pueblo por un módico precio.
Anabel es muy atenta y asequible, un placer contactar con ella. Ha tenido detalles muy buenos que te hacen estar agusto en la casa. Ademas, durante toda la estància estuvo pendiente de que no nos faltase de nada. La ubicacion de la casa es buena, dentro del pueblo pero cara a la montaña, muy tranquila. Muy recomendable.
Sonia
2016-11-01T00:00:00Z
Room Type
Entire home/apt
---
Property Type
House
---
Accommodates
8
---
Bedrooms
Torás, Comunidad Valenciana, Spain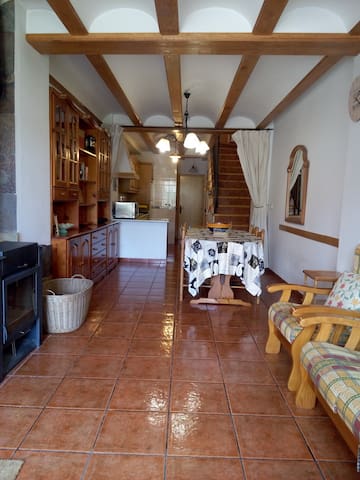 Casa de 200m, con vistas a la montaña, a 1 km del pueblo de Manzanera Teruel, cerca de Javalambre y Valdelinares. Decorada con mucho gusto, especial para familias con niños, acomodacion maxima 12 personas Calefaccion, chimenea, barbacoa, 4 habitaciones, salon-comedor-cocina diafano, 3 baños.
My house is located in the middle of Teruel´s montains, near of the little city knowledge as Manzanera, where you can buy local foods how"jamon" and another typical spanish tastes. You can visite medieval cities around, you can praticase esquiboard in the winter, or walk truth the wonderfull trails that there are.
There are many places to visit Teruel.....40Km Rábieles de Mora.....20 Km here you can see a medieval little city with buildings, and castles of XVII and XVII century, probe the local gastronomia, and the beaty nature around ski in the winter, trekking truth next to rivers, ride , bicycle and many funny things.
What a lovely place! Maria was excellent. The place was ideal for being creative and inspired. Close to nature. Great food in the small little town. The windows in the main room face the sun and moon rise so that was quite inspiring too! Highly recommended! Thanks Maria!!
carl
2016-08-25T00:00:00Z
Ideal!!
Rosana
2017-02-12T00:00:00Z
La casa es una maravilla, con mucho gusto y una arquitectura bien pensada y acogedora. El enclave es perfecto, solo te oyes tu y nadie te oye, aunque estás dendro del pueblo. Éste está bien, tiene rutas bonitas. Disfrutamos de la casa, daba pereza salir de ella.
Pedro
2016-05-23T00:00:00Z
Absolutamente perfecta la casa, la chimenea, la zona común, la ubicación, la cocina, el paellero. 100% recomendada, la disfrutamos muchisimo. Solo un apunte negativo, hay cámaras de vigilancia dentro y fuera de la casa, encontré dos pero creo que había otra por cableado encontrado, no nos avisaron en ningún momento y esto es ilegal ya que podrían vernos por internet. Por lo demás, 100% recomendable , la zona común es espectacular.
Sergio
2016-12-18T00:00:00Z
La casa es una maravilla. La zona de estar es espaciosa y amplia, con suficientes sillones y muy confortables. Dirmitorios bien distribuidos y con dos cuartos de baño y un aseo. El entorno es perfecto para relajarse o inspirarse. Un buen sitio para volver.
Vicente
2016-12-11T00:00:00Z
La casa de María es una pasada, hemos pasado unos días estupendos. Es súper acogedora, está muy bien aislada y la temperatura dentro de la casa era estupenda. La parte de abajo es muy amplia y, para nosotros que fuimos con niños, era perfecta para poder estar preparando la comida y echarles un ojo a los peques mientras jugaban en el salón, ya que la cocina está integrada. En la parte de arriba están las habitaciones y dos baños, y, aunque son un poco justas, nos apañamos bastante bien. La cocina está muy equipada, cosa que te hace sentir como en casa, no hace falta que te lleves nada (bueno, la comida sí, claro) pero lo que son básicos tipo sal, azúcar, aceite, papel albal, bolsas de basura, infusiones hay de todo! Parece una tontería, pero esos detalles siempre se agradecen. La parte exterior también está bien, no tiene mucho terreno, pero no necesitamos más. Había barbacoa y mobiliario de terraza para comer al solete. Está cerca del pueblo, nosotros siempre fuimos andando. el pueblo está bien para dar un paseo y tiene supermercado, carnicería, panadería, tienda de jamones y productos de la zona, bancos... Para salir a dar un paseo por el campo hay varias rutas que salen desde el pueblo y son muy agradables. Nosotros hicimos la que va al lado del río y el paisaje nos gustó mucho. En definitiva, esperamos volver pronto!
Elisa
2016-11-01T00:00:00Z
La casa es preciosa, está decorada con mucho gusto y el entorno genial. Hemos estado 3 días y perfecto! La casa está completamente equipada, tiene hasta una diana con dardos!!
Eloy
2016-03-29T00:00:00Z
La casa es una preciosidad, muy cuidada en los detalles y con todo lo que necesitas para una estancia familiar de gran nivel. Cercanía al pueblo donde el trato es inmejorable y buenas zonas y rutas de senderismo a nivel familiar. La comunicación con la anfitriona fue de máxima atención y disposición. Solo podemos dar las gracias por el trato de recibido
Enrique
2016-12-28T00:00:00Z
Room Type
Entire home/flat
---
Property Type
House
---
Accommodates
10
---
Bedrooms
Manzanera, Aragón, Spain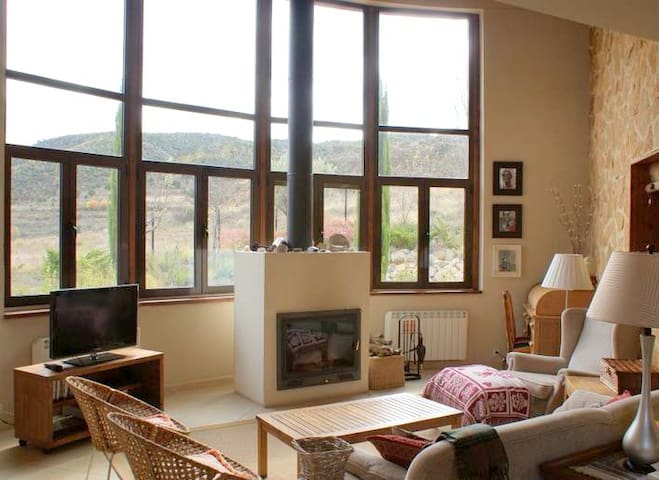 Casa rústica totalmente reformada,se encuentra en preciosa villa situada en el interior de Castellón desde donde ya se ve "El Peñagolosa".Para los amantes de las cuevas se puede visitar La cueva de Cirá ,también a solo 5km se encuentra Montanejos con su precioso río de aguas termales,balneario, y el barranco de Maimona,donde se encuentra "las pedrizas"una de las mejores zonas de escalada de la Comunidad Valenciana.
From inside the house you can see beautiful views of the town, a leafy ravine and the mountains. The house has very good thermal insulation, it is cool in summer and in winter there is heating, and a wood stove with firewood available if you wish.
Population of Arab origin, after the reconquest in 1239 the Moorish population remained in it preserving their customs until their expulsion in 1609. It was repopulated by people of Provence, as well as Servite monks who founded a monastery that still exists. During the Carlist Wars it was an important center of military activity. Convent of the Servite Fathers : XVIII century. Of pre-academic postbarrocan architecture. The current appearance of the monastery dates from 1763 , disappearing use as such in the confiscation of Mendizabal, fortifying and used in 1836 by the Chartists.
Lovely appartment in a sweet little village. The kitchen is good equipt for relaxed cooking and also the rest of the appartement is very nice an modern furnished. The backery just outside the door has just the best almond cookies and chocolate croissants :). Montanejos is very close by and perfect for a bit of swimming and hiking :)
George
2016-09-28T00:00:00Z
The host canceled this reservation 16 days before arrival. This is an automated posting.
Jacey
2016-10-24T00:00:00Z
Stayed here for 4 nights to climb in montanejos. The location was perfect -- only 10 minutes driving to montanejos to climb and swim in la fuente de los banos. The apartment itself was amazing. Everything from the cookware to the décor looked to be brand new and very clean. Juan was a great host and very responsive to everything we asked. We loved the place so much we decided to stay an extra night! I would definitely recommend staying here!
David
2016-09-22T00:00:00Z
The apartment is very beautiful, modern cosy and well equipped. I would totally recommend it!
Josefine
2016-10-21T00:00:00Z
Nice self contained apartment in a beautiful and quaint little village. We really enjoyed our stay in Montan. The apartment was well equipped and the hosts friend David who showed us around was very helpful. NOTE - there is no WiFi or internet connection although it states this is a feature of the place. We were told this was being installed so if WiFi is important for your stay, we suggest checking before booking. This inaccuracy was disappointing.
Rob
2016-07-25T00:00:00Z
Hemos pasado un fin de semana genial, la casa es tal cual las fotos. David se porto genial con nosotras, nos explicó todo acerca de la casa y de su entorno, sitios para visitar durante nuestra estancia etc ... Recomendable 100%.
Celia
2016-08-28T00:00:00Z
Mejor imposible! Buena comunicación desde el inicio. El lugar encantador! La recepción fué muy atenta! Ha sido una buena experiencia y la zona es preciosa, tranquila, y con actividades para elegir! Nos encanto!! :D ! Gracias por todo!!! :) !Repetiríamos sin dudar!
Vero
2016-10-23T00:00:00Z
Un lugar muy agradable y tranquilo. El anfitrión fue muy atento en todo momento.
Amadeo
2016-08-03T00:00:00Z
Room Type
Entire home/apt
---
Property Type
House
---
Accommodates
4
---
Bedrooms
Montán (Castellon), Comunidad Valenciana, Spain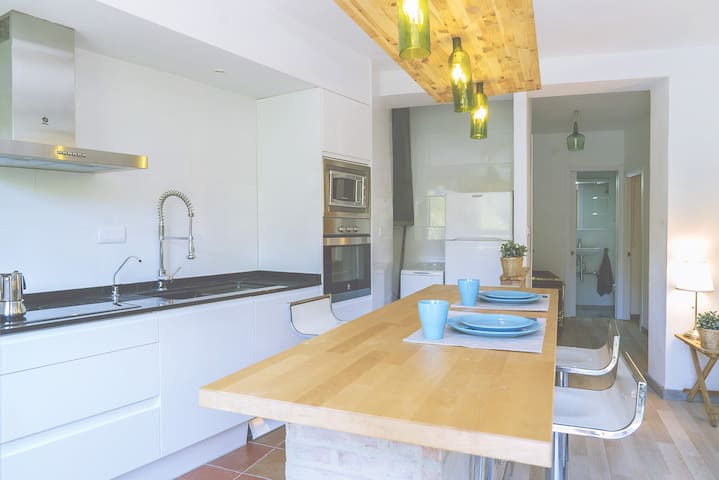 Beautiful villa in the village of Montán. Facing the mountains and the Montán river is a tributary of Mijares. Here you will find the peace you need to rest from the daily life of the city. With mountain routes and trips to Mijares river.
HOUSE ASSOCIATION, LOCATED IN PRIVILEGED PLACE STAYS CALM AND EXCLUSIVE. PLACE homely and family.
The house has two entrances, one GIVING THE PEOPLE AND OTHER DIRECTLY TO THE ROAD AND RIVER, WHAT MAKES PEOPLE TO REMAIN NEAR BUT ISOLATED as desired. With beautiful MOUNTAIN VIEW, it makes this a unique and magical place.
This typically spanish house is absolutely awesome. A beautiful house with nice rooms, a beautiful view on the mountains and a really nice hostess. Leo is a great chef and we would recommend to have diner at het place. The house is just 10minutes drive to the beautiful hot springs in montanejros. If you are looking for a relaxed, nice place.. Stop looking, and book a room at Leo's casa.
Marlieke
2016-07-23T00:00:00Z
Hemos estado muy a gusto. La casa es preciosa, muy bien acondicionada y en un entorno muy bonito. Tanto Leo como su familia han sido muy hospitalarios y amables. Gente muy agradable. Totalmente recomendable.
Juan
2015-12-08T00:00:00Z
Leo es una persona muy agradable y atenta, un 10. La casa increible al igual q el entorno, mas que muy recomendable!
Daniel
2016-08-21T00:00:00Z
Hemos pasado unos días fantásticos en casa de Leo. La casa es preciosa, con mucho encanto, además está ubicada en un lugar maravilloso donde disfrutar de un pueblo y de un entorno natural precioso. Gracias a Leo y a Antonio por su compañía, y por supuesto recomendamos a todos la riquísima cocina de Leo!!!
Anabel y Raúl
2015-08-13T00:00:00Z
La casa es espectacular y Lorena, Leo, Zoe, Antonio, también Jocker, la Gata y Mariana... nos hicieron sentir como en casa en todo momento, ¡muy agradables! Hubo un pequeño problema con la cama que supieron solucionar para nuestra segunda noche, así que genial. Paz y tranquilidad entre montañas. Aunque nos hubiese gustado no ir cargados con champú, gel, secador de pelo, toallas,... estamos habituados a hacer Airbnb en Europa y por allí lo habitual es disponer de todo ese tipo de servicios de manera gratuita, incluso del desayuno y del uso de la cocina. Nos sorprendió bastante, pero en todo momento nos informaron de los servicios que la casa ofrecía y sus precios, así que el anuncio es fiel a la realidad, también las fotografías.
María
2015-08-30T00:00:00Z
Leo en haar dochter Lorena hebben ons echt met open armen ontvangen. Zeer behulpzaam met tips en verkennen van de omgeving. Geweldig gekookt en allerliefst ons opgenomen in hun heerlijke huis. Heel gevoelig om ons onze privacy te gunnen en onze gang te laten gaan, aan de andere kant ons met liefde op sleeptouw genomen met leuke ideeen, al was t maar de bingoavond op t plaatselijke dorpsplein. We hebben ons bijzonder welkom gevoeld en kpmen er erg graag nog eens terug. Dank jullie wel!
Anja
2016-08-16T00:00:00Z
Muy amables, nos hicieron sentir como en casa. La relación calidad-precio de la habitación no nos pareció ajustada por el echo de que el baño es compartido y está en la planta de abajo. No resulta cómodo. No encontramos fácilmente la casa, aunque tras un par de llamadas se resolvió.
Maribel
2015-10-11T00:00:00Z
Un grand plaisir que cette escale en montagne, un vrai havre de paix et de bonheur... Une maison féminine à la façon almodovar ;-) et un sens de l'accueil, du goût et de la réception hors norme ! J'ai franchement hésité à en partir déjà... Gracias Leo,Natalia,Lorena,Zoé y antonio
v
2015-08-11T00:00:00Z
Room Type
Private room
---
Property Type
House
---
Accommodates
2
---
Bedrooms
Montán, Comunidad Valenciana, Spain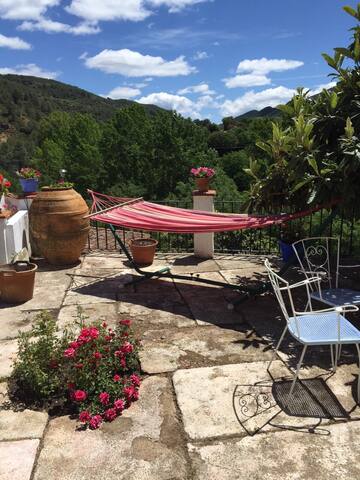 Room with bathroom in beautiful mountain village inland of Castellon. It also has a private sitting room with fridge and TV. Sharing kitchen and terrace with beautiful views. We have added a single folding bed.
A room with double bed and a single folding bed for couples traveling with their son / daughter. Bathroom inside on the room. It also has a private sitting room for our guests. And shared terrace on the first floor and kitchen on the top floor use. We accept pets, but charge an only day extra supplement of 15 € for each pet.
In our village, Montán, you can enjoy a family atmosphere, with famous sobaquillo dinners in the square, paella contests, popular shows where local artists perform for everyone. Festivals and good vibes that will make you feel like one. You can also see costumes, processions, a range of ways that will transport you to the authentic spirit of this rural area. Enjoy the magic of Montán.
Its a cozy place with amazing views and awesone and friendly hosts. The natural pools are just 10 mins away and are quite unique and breathtaking.
Carolina
2016-08-22T00:00:00Z
Super! I will come back one day :)
Hermann
2016-10-17T00:00:00Z
We had a wonderful time in Montán and Montanejos where we spent nearly two weeks. The apartment was very nice and atmospheric. Javier and his wife Margarita made our stay realy comfortable and took care for us all the time. We appreciated the warmhearted hospitality very much - especially the invitation for the Newyear's party was a very friendly gesture - thank you so much!
Volker
2016-01-10T00:00:00Z
Our hosts were very welcoming, accommodating and friendly. Javier also made himself available to help via mobile, which we used. The property is of a very high standard. The best we have stayed at!
Karl
2016-10-12T00:00:00Z
Thanks Javier! Nice house!
Nick
2017-01-04T00:00:00Z
We had the most amazing time at Javier's house! First of, Montán is such a beautiful city with a tight-knit, friendly community and we instantly felt very welcome there. We are not very good at Spanish (which would definitely have made it easier, as most people here don't speak much English), but people were so friendly and a smile will get you a long way, so don't let that scare you away if you you aren't either! We loved the small-town feel, the beautiful sunrise views from Javier's terrace, and the little town square, where everyone would meet up for bear and tapas at the end of the day. (Remember to visit Bar Estanco where the lovely couple Luis and Suzanna will serve you the best tapas in town! :) ) Second, Javier is an excellent host. He was easy and efficient to communicate, both before, during and after our stay. Most of the week we actually had the house to ourselves, but when Javier and his family were home, they took us canyoning, helped us find good paella and generally just made us feel very welcome. Javier is good at providing information about Montán and the surrounding area which has a lot to offer (we went hiking, swimming in mountain rivers, spent a day in Valencia and at the ocean, which is only one hour away by car) Overall, this was definitely one of our top AirBnB experiences, and we hope to be back one day! Muchas gracias, Javier!
Isa
2016-08-01T00:00:00Z
Javier`s rooms are awesome! The tiny town feels like a big family. He was a great host and gave us great tips to go hiking and was very helpful. Next time we will stay longer and explore more of Montan and the hiking tracks :) Thank you, Javier! It was perfect for us!
Alex
2016-08-27T00:00:00Z
I highly recommend this bnb to anyone who wants a cozy getaway in the beautiful mountains about 1 hour outside of Valencia. Montan is a beautiful town and worth the vist! We didn't get to meet Javier but he was a great host all the same. His communication with us was perfect. This is a very unique house as you can see in the pictures. It's literally built into the cliff. Also, you are about an 45 drive to one of Spain's truffle regions. Definitely worth a visit! The only thing to note was that the wifi signal was poor however you are in the mountains so maybe you can do without anyhow
David
2016-11-15T00:00:00Z
Room Type
Private room
---
Property Type
House
---
Accommodates
3
---
Bedrooms
Montán, Comunidad Valenciana, Spain
Montán House is a spacious, warm and comfortable with accommodation capacity for 11 people. It has 3 bedrooms, 3 bathrooms and a large wooden studio with sloping ceilings with up to 4 people. The current housing is the result of the rehabilitation of two barns built in the s. XVIII, respecting its traditional origin.
Room Type
Entire home/apt
---
Property Type
House
---
Accommodates
10
---
Bedrooms
Montant, Comunidad Valenciana, Spain
Edificación centenaria calificada como CATEGORÍA SUPERIOR por la Dirección General de Turismo de Aragón. Alojamiento recomendado por viajeros de Escapada Rural. Premiada con distintivo de calidad desde Top Rural por viajeros como tú.
Room Type
Entire home/apt
---
Property Type
House
---
Accommodates
10
---
Bedrooms
Olba, Aragón, Spain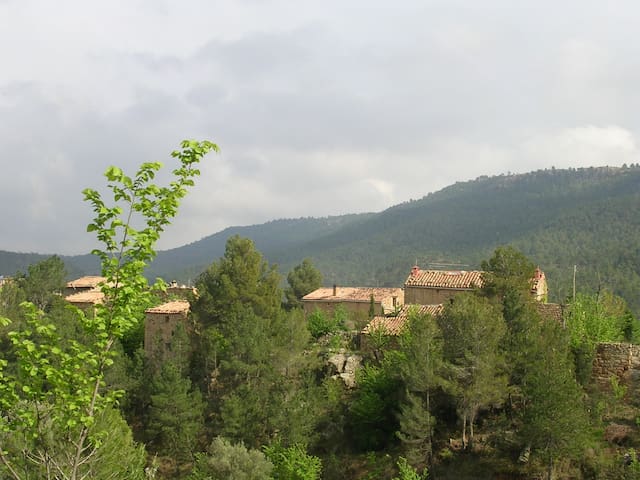 Habitación grande con cama de matrimonio y dos camas individuales. Tiene un baño pegado a la habitación. La habitación está encima de una asociación gastronómica, dónde se puede comer, beber y pasar el rato. Cuidado alérgicos tenemos 2 gatos.
You like friendly places with uncomplicated people, sharing and caring, and a welcome atmosphere? Go to Olba and take the effort to reach la Manduca! Very nice food, beautiful decoration, large room and great nature views. Not: busy traffic, supermarkets, noisy stuff...But: nice retro music, sjoelen, playing the flute, wood stove, lots of nature people. Great!!!
Caroline
2017-02-18T00:00:00Z
It was unfortunate that we could be here only for two nights, we would have liked to have stayed longer. What a beautiful setting with unspoilt countryside, beautiful villages, small rivers and a lake where we went swimming. Casa Rural was exactly as we had imagined, with an extra surprise, Sonia can also make delicious real Spanish food. We had rarely eaten such tasty tapas! She helped us given the limited time we had to use very well. The room was spacious, clean and cozy, perfect for four people. Complete bathroom with all amenities. Recommended for you to get completely away from the crowds, you're really in the middle of nature, with old-fashioned village sociability.
Roy
2015-08-07T00:00:00Z
This is a fantastic weekend destination. We had a fabulous time from start to finish and couldn't be more happy with the accommodation and the welcome provided by Sonia and her family. Not to mention the outstanding home-cooked food freshly prepared from the local orchards in the 'Associación Gastronómico'! Barrio los Ramones is a beautiful rural area with a river running through it and lots of interesting buildings, ruins and landmarks to see and photograph. If you like hiking in the country, this is the perfect place. On Friday when we arrived we went for a walk along the river in a magnificent beech forest to the 'Fuente de la Salud', a crystal clear rockpool underneath an impressive towering Roman aqueduct. On the Saturday morning we took in the fresh mountain air and spring wildflowers with a stroll along the river to the pretty village of Olba, one of several villages that can be visited around these valleys. We purchased local organic fruit and vegetables, wine and some other goodies for a picnic. We decided to take a drive 30 minutes up the highway to Teruel to do some sightseeing. If you like romance, don't miss the Cathedral and the 'Lovers of Teruel'. Discover their tragedy through wonderful period as well as contemporary art, literature and theatre. On the Sunday we took our hiking and picnic gear on one of the many trails in the valleys that are well marked and suitable for varying levels of experience and ability. We followed the river then made a steep climb to the 'Ermita de San Pedro'. What views! The perfect place for our picnic. Our 13 km hike took us by ruins from Spain's Mudejar heritage, panoramic views, exquisite wildflowers and many interesting landmarks to contemplate and photograph. We got back in time to sit back with views over a valley with flowering almond and stone fruit trees and relax with a delicious and hearty paella and good wine. A weekend to remember and surely to be repeated. Thanks Sonia!
Kathleen
2015-03-23T00:00:00Z
We had a beautiful time at Sonia's house. We felt very welcome and at home from the moment we arrived. The area is very rural and beautiful, nice to escape the city! There's a really nice swimming spot just 20mins away. Also really delicious food at Sonia's house!! Thanks so much for having us :)
Olivia
2016-06-04T00:00:00Z
Such a nice experience I had there. Lovely people, letting me and my friend be and giving us all the space to be. To rest, to enjoy the beautiful surroundings and villages close by. Many cats around the house. What a joy it was. It is just theirs, not like a hotel, but more like a family, a village in the house, big kitchen and room to be in... Great experience.
Wouter
2015-12-01T00:00:00Z
It was amazing time we spent in Los Ramones! Sonia and her family are super friendly. Air smells sweet, nights are calm, house is beautiful, food is tasty, nature is wonderful, villages around are interesting. Highly recommended! We are very appreciated for the Sonia's family company at lunch
Anton
2015-09-23T00:00:00Z
Sonia nos hizo sentir en todo momento como si estuviéramos en casa. La habitación es muy cómoda y bonita y tiene unas vistas preciosas. El entorno es inmejorable y la intima Asociación Gastronómica que hay en la parte de abajo es un lugar acogedor donde poder toma una copa o una infusión. Un lugar muy recomendable para descansar y dar largos paseos por la Naturaleza.
Maria
2016-04-05T00:00:00Z
Muy buena comunicación con Sonia, que en un tiempo récord (menos de 24h) nos atendió y nos alojamos en su habitación. Lo del desayuno incluido es algo extraordinario. Muy buen ambiente, muy recomendable.
Dídac
2017-01-18T00:00:00Z
Room Type
Private room
---
Property Type
House
---
Accommodates
4
---
Bedrooms
TERUEL, Aragón, Spain
Preciosa chalet en Montan , con jardines , terrazas y piscina donde disfrutar de inmejorables vistas a las montañas que nos rodean. Habitaciones espaciosas, sala de estar con chimenea .Huerto ecológico. A 15 minutos del Balneario de Montanejos.
CASA ASOCIACIÓN, SITUADA EN LUGAR PRIVILEGIADO, ESTANCIAS TRANQUILAS Y EXCLUSIVAS. LUGAR FAMILIAR Y HOGAREÑO.
LA CASA TIENE DOS ENTRADAS, UNA QUE DA AL PUEBLO Y OTRA DIRECTAMENTE A LA CARRETERA Y EL RÍO, LO QUE HACE QUE QUEDE CERCA DEL PUEBLO PERO AISLADA SI LO DESEAS. CON UNAS PRECIOSAS VISTAS A LA MONTAÑA, HACE QUE SEA UN LUGAR ÚNICO Y MÁGICO.
We had a fantastic stay at Leo's place. Everything was beautiful, the house has a lot of character and Leo is a nice and attentive person.
Yann
2016-08-28T00:00:00Z
Estancia muy agradable en la casa de Leo y de su familia. La casa es grande y tiene una terraza y un jardin lleno de flores, con piscina y varios lugares para sentarse y contemplar las montañas. La habitación en el 1er piso, un encanto de casa antigua. Una cena muy buena y desayunos estupendos. Muy recomendable
camille
2015-10-10T00:00:00Z
Room Type
Private room
---
Property Type
House
---
Accommodates
2
---
Bedrooms
Montán, Comunidad Valenciana, Spain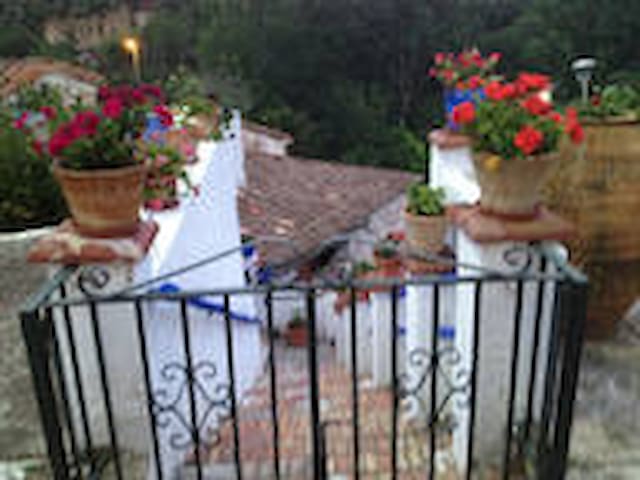 En el casco antiguo, con preciosas vistas y mucha luz. Tiene garaje para bicicletas o moto. A un paso de la zona de comercios.
Está muy cerca de todos los comercios, no es necesario utilizar coche
El lugar es ideal para ir con la familia, sobre todo una experiencia muy buena para los niños. La anfitriona estuvo siempre muy pendiente de nosotros y la casa estaba muy bien equipada con lo básico para la cocina, baño, camas... La única pega es que el baño es un poco pequeño.
RAUL
2016-08-28T00:00:00Z
Un sitio encantador, las camas muy bien, las vistas geniales, y las casa un placer. Lo hemos gustado mucho
Annabelle
2016-10-23T00:00:00Z
Room Type
Entire home/flat
---
Property Type
House
---
Accommodates
5
---
Bedrooms
Viver, Comunidad Valenciana, Spain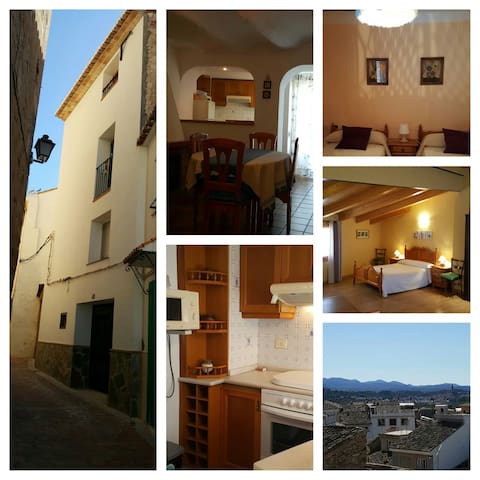 Beautiful 4-bedroom house in the small town of Viver. Fully equipped, garden & parking. Perfect holiday destination for families or groups of friends looking for a relaxed weekend or for outdoor activities such as climbing, trekking, skiing, etc.
4 double bedrooms (3 double beds, 1 room with twin beds = 8 persons) + 2 bathrooms + 1 toilet + games room + living room + laundry room + 2 kitchens. Lower kitchen next to the garden terrace is perfect for dining outside or for celebrating parties.
Quiet neighborhood with very friendly neighbors willing to help you at all times. Possible to park on the street for free.
Nous avons été agréablement surpris par la grande superficie de la maison et le calme de ce magnifique village qu'est viver. Donc une très grande maison, très bien décoré et surtout à notre arrivée très propre! Nous avons pu profiter de la terrasse, de la cuisine très bien équipé et du calme du quartier. Josefa est une femme très avenante et très accueillante, nous tenons à vous remerciez énormément, et nous vous recommandons fortement. Nous reviendrons Josefa à très bientôt.
Hicham
2015-08-21T00:00:00Z
Tal y como se indican las fotos es muy amplio, perfecto para varias familias y la zona de abajo para hacer vida una pasada. Muy contento y repetiremos seguro!!!
Jose Antonio
2017-03-05T00:00:00Z
Genial todo como la semana pasada!!
Jose Antonio
2017-03-12T00:00:00Z
La casa es una pasada y hemos estado muy cómodos. Todo muy limpio. Muy espaciosa y acogedora.
Nuria
2017-01-01T00:00:00Z
La casa de Rosa está fenomenal, es espaciosa y acogedora. Tiene dos salones y dos cocinas totalmente equipados, y cuatro habitaciones completas. La casera ha estado pendiente en todo momento de nuestra estancia y comodidad. La casa está cercana al pueblo, que tiene todos los servicios, y cerca de muchos senderos. Además muy cómodo para aparcar. Un placer.
Marta
2014-12-08T00:00:00Z
Barrio muy tranquilo, sitio para aparcar y la casa muy espaciosa. Todo genial! Gracias
Rocio Del Mar
2016-05-17T00:00:00Z
Lamentamos mucho no haber podido conocer la casa de Rosa porque en el último momento nuestro peque se puso malito. Pero las otras dos parejas de amigos estuvieron muy a gusto en tu casa. Es grande y bien equipada!!
David
2015-12-08T00:00:00Z
La casa es aún mejor de lo que pensábamos! No pudimos conocer a Rosa, pero todo estuvo perfecto!
sergio
2016-03-28T00:00:00Z
Room Type
Entire home/apt
---
Property Type
House
---
Accommodates
8
---
Bedrooms
Viver, Valencian Community, Spain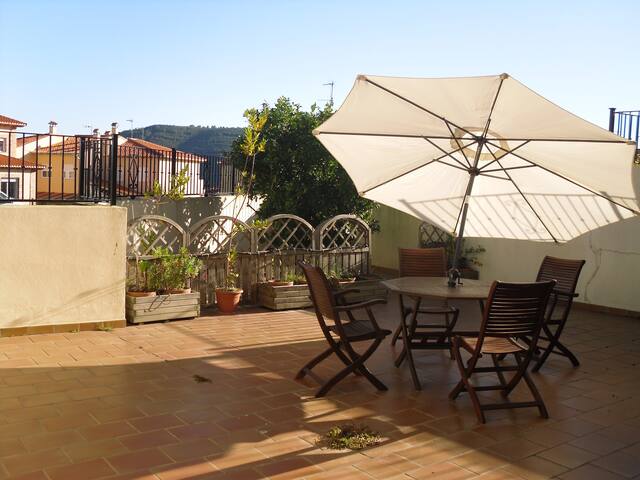 Casa Gracia (English later) es una casa en el corazón de la comarca del Alto Palancia, totalmente equipada. Ideal para parejas que buscan naturaleza, la comida ecológica, deporte y descanso. Casa Gracia is a house in the heart of Alto Palancia region, fully equipped. Ideal for couples who seek nature, ecological food, sports and rest.
Room Type
Private room
---
Property Type
House
---
Accommodates
2
---
Bedrooms
Benafer, Comunidad Valenciana, Spain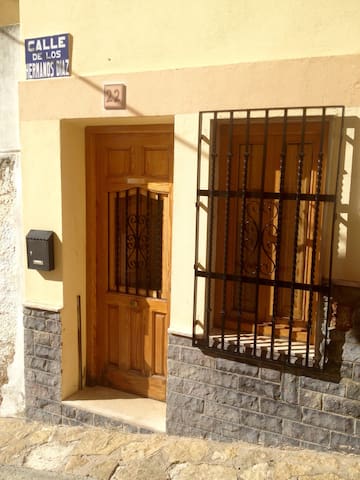 La casa está ubicada en un entorno incomparable en un pequeño valle entre las Sierras Calderona y Espadán. La casa es grande y luminosa y a 200 metros del pueblo. Dispone de paellero/barbacoa y espacios exteriores ajardinados incluyendo varias terrazas. El agua sanitaria está descalcificada y la casa dispone de filtro de osmosis inversa. Posibilidad de paseos a caballo Rutas de pequeños y grandes recorridos A 30 km. de la playa de Canet Cercano a Jérica y Montanejos...zonas de escalada
Precio para 8 personas. Casa independiente, rodeadada de naturaleza a 200 m del pueblo. Silencio total.
Dia fantastico en Benafer! Todo cumplio las (URL HIDDEN) localizacion, las vistas, la piscina, la barbacoa, la casa....todo genial!
Carla
2016-08-16T00:00:00Z
La estancia ha sido muy agradable. Nora y su marido muy simpáticos y colaboradores ante cualquier cosa que pudiera hacernos mas cómoda la estancia. La casa esta bien, mejor de como se muestra en las fotos. En un entorno rural, tal y como esperábamos, rodeado de naturales y tranquilidad.
Jose Carlos
2017-01-01T00:00:00Z
Room Type
Entire home/flat
---
Property Type
House
---
Accommodates
12
---
Bedrooms
Benafer, Valencian Community, Spain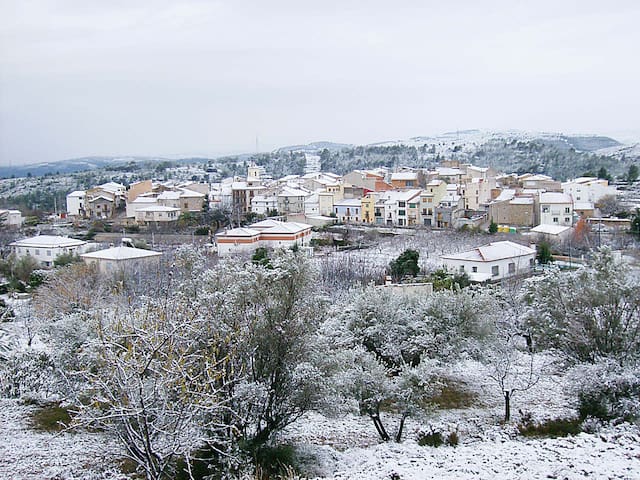 Situada en Caudiel en el Alto Palancia, en un entorno natural junto a la Via Verde de Ojos negros.El acceso al pueblo puede realizarse por autovia o por ferocarril y existe la posibilidad de disfrutar del maravilloso entorno realizando senderismo, ciclismo deportes y actividades de todo ntipo. La casa Vista Alegre es una típica casita rural con fachada de piedra y todo tipo de comodidades; consta de cocina-comedor, saloncito, dos habitaciones Todo con balcon a la calle), baño y aseo
Room Type
Entire home/apt
---
Property Type
House
---
Accommodates
4
---
Bedrooms
Caudiel, Castellon, Spain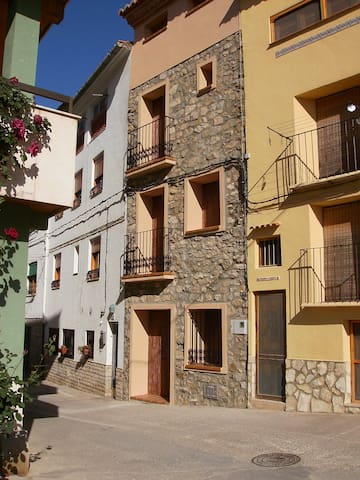 1

–

18

of

26 Home Rentals
Enter dates to see full pricing. Additional fees apply. Taxes may be added.