Traumhafte Unterkunft am schönen Walensee mitten in der Natur. Wellness für die Seele! Geniesse die himmlische Ruhe, eine wunderschöne Unterkunft mit vielen Möglichkeiten für einen unvergesslichen Tag. Frühstück inclusive, Lunch und Diner möglich, ebenso 2 weitere Personen in einem 2. Zimmer. Preis nach Absprache. A peace of heaven. Beautyful place in the middle of nature. Luxury rooms, outdoor sitting places, rich breakfast and view,view,view..... Possibility for add lunch and diner. D/E/I/F
Exactly as described, a paradise. Louis and Joseph's house is so much close to the Walensee, and they made us feel at home. It was my husband's birthday, and Louisa was so kind to prepare us a very traditional Swiss dinner that we would always remember. She also prepared a picnic when she knew we would do a hike next day. Thank you so much Louisa and Joseph. We missed you so much.
Y
2016-09-16T00:00:00Z
Luisa ve değerli eşinin evinde çok güzel bir gün geçirdik. Gerçekten cennet gibi bir mekan. Gölün hemen kıyısında ve doğayla baş başa olan bu hoş mekan, dinlenmek ve güzel bir zaman geçirmek isteyenler için harika bir seçenek. Ev modern ve egzotik. Luisa ve eşi, çok yardımsever ve sıcak insanlar. Umarım bir gün yeniden orada bulunabilirim. Her şey için teşekkürler...
mustafa
2016-10-16T00:00:00Z
Es war sehr schön bei Luisa und Sepp. Ihr Haus und die Umgebung darum ist einfach traumhaft. Die beiden sind so herzlich da haben wir uns gleich wie zu Hause gefühlt. Wenn schönes Wetter ist, ist das Frühstück auf der Terrasse ein Traum. Aber auch bei nicht so gutem Wetter hat der Tag mit einem sehr guten Frühstück und der netten Gesellschaft von den beiden sehr gut begonnen. Wer da eher für sich sein möchte ist natürlich auch kein Problem, man hat einen eigenen Bereich für sich. Aber wir haben es genossen mit den beiden zu plaudern oder auch am Abend schön zu grillen. Mit der Aussicht ist es einfach nur herrlich. Vielen lieben Dank nochmal an beide für alles. Wir kommen sehr gerne wieder.
Madlen
2016-10-02T00:00:00Z
Room Type
Entire home/flat
---
Property Type
Bed & Breakfast
---
Accommodates
2
---
Bedrooms
Obstalden, Glarus, Switzerland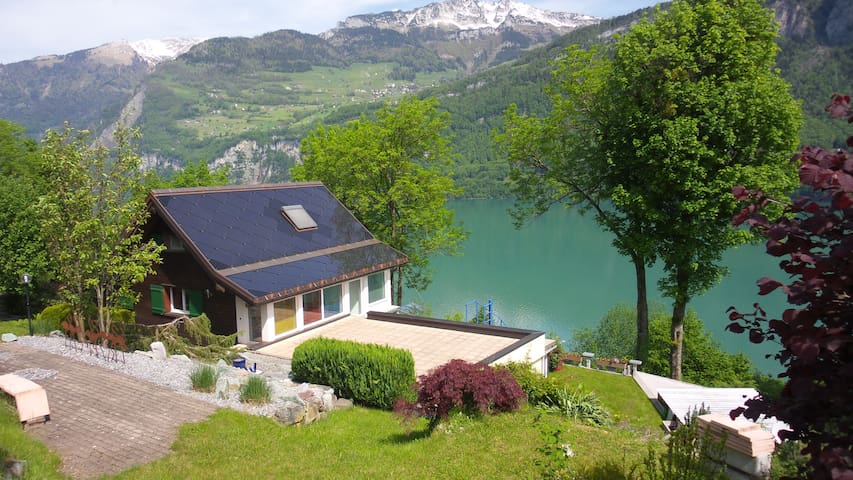 The apartment is located away from the road in a village 5 minutes away lies the valley station in the ski / hiking region Braunwald. The apartment has a balcony with a cozy Launsch and a small garden area with sun loungers. the bed is a box spring and very comfortably. Shower and bathtub.
The near and even without a car no problem to reach the mountain area Braunwald skiing and hiking holidays.
The host canceled this reservation 121 days before arrival. This is an automated posting.
Marlen
2017-02-16T00:00:00Z
Room Type
Entire home/apt
---
Property Type
Apartment
---
Accommodates
2
---
Bedrooms
Rüti, Glarus, Switzerland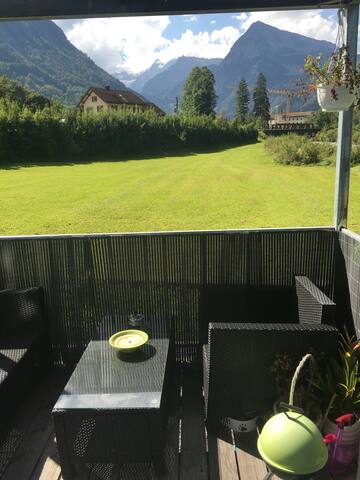 Bei uns mitten im Dorfzentrum hast du dein eigenes Zimmer. Täglich geniesst du ein ausgewogenes Frühstück. Einkaufsmöglichkeiten für den täglichen Bedarf befinden sich direkt vor der Haustüre.
Sehr gerne verwöhnen wir dich mit einem reichhaltigen Frühstück. Deine diesbezüglichen Wünsche berücksichtigen wir nach Möglichkeit. In deinem Zimmer hast du eine Nespressokaffeemaschine mit Kapseln und einen Wasserkocher mit versch. Tee's. Also Kaffee und Tee wann immer du Lust hast! Ebenso hat es eine Minibar mit feinen Getränken und Snacks zu günstigen Preisen in deinem Zimmer.
Interessant im Winter: In unmittelbarer Nähe schönster Skigebiete wie z.B. die Flumserberge, Elm, Braunwald oder Amden. Alle Gebiete sind gut mit den öffentlichen Verkehrsmitteln erreichbar. Interessant im Sommer / Herbst: Schönste Wandergebiete direkt vor der Haustüre. Auch wunderschöne Seen wie z.B. der Walensee oder Klöntalersee sind auch gut mit den öffentlichen Verkehrsmitteln erreichbar.
Köbi and Mariane welcomed us very well and we had a wonderful two-day stay. When we arrived they gave us a plate of fruits with some treats. Next morning we shared a great breakfast with the family. They were open-minded and they advised us where we could visit. In regards to the place I think it is such beautiful, and we appreciate our nights there. I really recommend this place if you are travelling in Switzerland. Thank you again for the stay.
Teddy
2016-09-11T00:00:00Z
Marianne was very kind, the room was perfect, made me feel at home.
Martin Eduard
2016-09-14T00:00:00Z
I had a wonderful time. The host Marriane and were really friendly and helpful. The room was very clean and fresh and the breakfast was lovely
James
2016-05-30T00:00:00Z
Although our stay was quite short, this accomodation was by far the best of our trip through Switzerland. The room was cosy and perfectly cleaned. Marianne prepared for us a delightful breakfast in the garden with stunning mountain views.
ricardo
2014-07-17T00:00:00Z
Our stay was very nice! Marianne is very friendly and kind! we had a very good breakfast together. She puts a lot of attention to details that made our stay very comfortable!
Marisabel
2016-08-06T00:00:00Z
Everything was good. It was more than we expected ie. very comfortable bedroom, bathroom and kitchen. They prepared everything very well including small details (a list of restaurants, sweets and fruits on the table etc). They are very friendly and helpful. And worth to be mentioned, we had a Swiss-style breakfast and it was great!
Mohd Syamirul Huzseini
2016-05-02T00:00:00Z
Nice clean apartment with little goodies everywhere. Friendly hostess, terrific breakfast.
Fran
2016-06-03T00:00:00Z
I loved everything about my stay here. Marianne is a true hostess, who makes a great effort to feel her guests comfortable, with lots of loving attention to little details. The breakfast was delicious and copious, with many choices, lovingly prepared to be ready at the time that I wanted it. And she was a great conversationalist, who sat with me during breakfast and was actually interested in her guests. I couldn't recommend them more.
Geerhard Daniel
2016-09-26T00:00:00Z
Room Type
Private room
---
Property Type
Bed & Breakfast
---
Accommodates
2
---
Bedrooms
Oberurnen, Canton of Glarus, Switzerland
The Berghaus Nagens located, directly at the ski at over 2000 meters altitude. M. From your room is only a few steps until you are in the ski resort and enjoy the mountain winter days to the fullest. In the evening you can indulge in the restaurant, served at the hotel bar a drink or relax in one of the saunas (for a fee). The Berghaus Nagens is only via gondola reached (ticket not included). The gondola is 08:30 to 15:30 in operation.
Price incl. Breakfast and dinner (excl. Drinks).
Room Type
Shared room
---
Property Type
Dorm
---
Accommodates
1
---
Bedrooms
Grisons, Grisons, Switzerland
Amazing penthouse apartment located next to the swiss alps. Just around the corner you'll find a perfect place for skiing, hiking, 2 beautiful lakes and much more. 40 'to Zurich. Beautiful penthouse near numerous recreational activities such as. Ski resorts, pristine mountains, crags, stunning lakes. The apartment is perfect for couples looking for a break from the busy world of professional life. But even single travelers are welcome. 40'bis Zurich.
Unser Gästezimmer ist ausgestattet mit einem Doppelbett mit sehr bequemer Matratze sowie einer kleinen Couch. Kleiner Schrank für Wäsche im Zimmer verfügbar. Gegenüber des Gästezimmers befindet sich das kleine private Badezimmer inkl. WC. Direkt vom Gästezimmer aus gelangt man auf die ca. 100m² grosse Dachterasse, wo man in der wärmeren Jahreszeit gemütlich auf der Sitzecke relaxen und die Bergwelt beobachten kann. Der Wohn/Küchen und Essbereich wird mit uns geteilt, die Infrastruktur darf mitbenützt werden. Our guest room is equipped with a double bed with a very comfortable mattress 160cm and a small couch. Small closet available for laundry in the room. Opposite the guest room is the small private bathroom including WC. Directly from the guest room, you can reach the roof terrace, which is about 100m² in size, where you can relax in the warmer season on the seating corner and watch the mountain world. The livingroom / kitchen and dining area is shared with us, the infrastructure can be shared.
A few minutes drive or bike ride apartment located by Lake Walen and the Klöntalersee two of the most beautiful lakes in Switzerland. Even the breathtaking mountain scenery invites you to mountaineering, mountain biking and so on.
He and his wife were a great host. I felt so familiar when staying with them and they were so nice and always helpful! Everything was neat and clean with a decent scent throughout the flat. They also put a little welcome present in my room... The flat itself is very calm and cozy. Besides that, the flat includes a beautiful balcony with view to the Glarus Alps! Furthermore answer times were very short, and Stefan was very uncomplicated when I first made a booking mistake regarding trip time. =) Last but not least when they invited some friends and I came home late, Stefan invited me to join their dinner on the fly! Hope my next Airbnb trip will be as good as this :) .
Jonas
2017-03-11T00:00:00Z
They are a very kind and generous couple. They made us feel as at home and even helped with the doubts of our itinerary. They worried that we could find the house without problems. Recommended 100%.
Txema
2017-03-27T00:00:00Z
Der Aufenthalt wird zu einem unvergesslichen, positiven Erlebnis!
Andreas
2017-03-31T00:00:00Z
Room Type
Private room
---
Property Type
Condominium
---
Accommodates
2
---
Bedrooms
Mollis, GL, Switzerland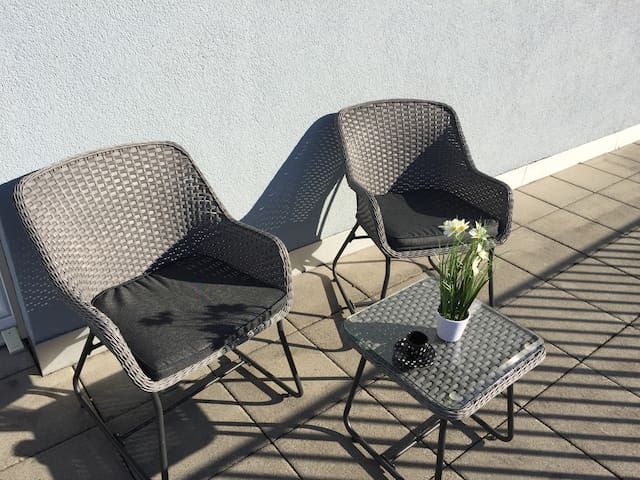 We rent our cozy house in Ennetbühls with beautiful views of the Glarus Mountains. The part of the house is very beautiful and quiet area. The town center, shops and the Station Glarus can be reached in about 8 minutes.
The small, cozy house were renovated in 2012 Design. Although you have to take into the city center within walking distance to to the house is in wonderful, quiet location surrounded by meadows, only a few meters from the edge of the forest. The ski (Braunwald / Elm) are easily accessible by train / car.
Ennetbühls is part of Ennenda and has about 300 residents. The neighborhood is very friendly and quiet.
House is in a gorgeous location with great hiking nearby. Very clean and tidy accommodation. We didn't want to leave!
Chloe
2016-04-11T00:00:00Z
Es waren unsere perfekten Skiferien. Im Tal gab es zwar keinen Schnee,dafür war der Blick auf den schneebedeckten Glärnisch umso imposanter.Die Eltern der Gastgeber waren sehr sympathisch und wir haben uns sehr wohl gefühlt. Vielen Dank an die ganze Familie! Herzliche Grüsse aus dem eher wieder graueren Alltag in Zürich!
Simone
2016-02-28T00:00:00Z
Appartement magnifique, confortable avec une vue époustouflante et pas trop loin du centre de ski Laax. Très bien équipé avec tout ce qu'il faut et magnifique cinéma maison. Très facile pour le check in / check out avec les parents juste à côté qui étaient très sympathiques. Bref belle expérience.
Philippe
2016-02-06T00:00:00Z
Die beste Aussicht in Glarus in einem ebenso grossartigen und gemütlichen Haus - sehr zu empfehlen!
Judith
2016-02-15T00:00:00Z
Room Type
Entire home/apt
---
Property Type
Townhouse
---
Accommodates
4
---
Bedrooms
Ennenda, Glarus, Switzerland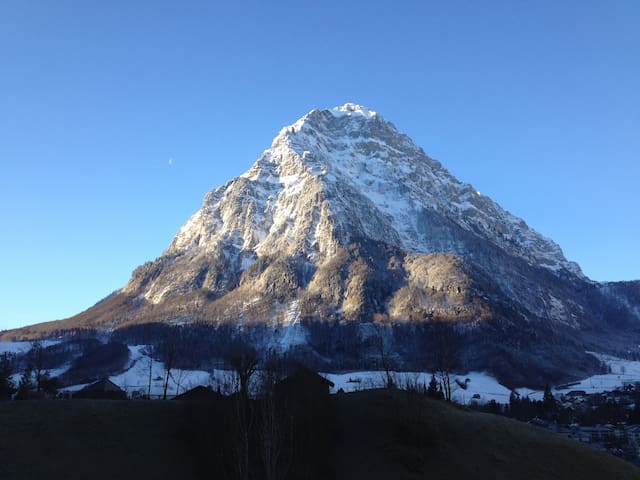 Small cozy apartment for 2-4 persons (incl. Kitchen, bathroom, alcove, room, immersed in nature and yet in the center of the capital, in 1 hr. To Zurich / Chur, in 20 min. To the lake, walking in the mountains, Naturpur, biking, skiing, etc.
Apartment built in Barn small, cozy ambience, convenient, central, everything therefore almost like home, in the middle of the mountains.
Glarus is small, pretty and very close to Allem- the perfect retreat for athletes, gourmets, hikers, skiers, etc.
At Martin and Caroline you're at the right address to discover the beautiful 'glarnerland'. You have everything you need and are in 5 min at the railway station to discover the regio further.
Caroline
2017-02-12T00:00:00Z
Martin and Caroline were very accommodating (URL HIDDEN) the point that they accepted our last minute reservation enroute from us an hour before we arrived at their apartment! They were extremely friendly and welcoming, even inviting us to join them for drinks with their friends (their apartment is right in front of the one to rent)! The apartment is newly renovated and we were only the second people to stay in the first week. They had thought of everything, including all the little "extras" like a bottle stopper for the prosecco to keep the bubbles in!! Which came in very useful :) The bed was comfortable and cosy and kids would love the other loft cubby hole up the stairs I'm sure. I would recommend this home to a couple or family with one or two children who want to explore the surrounding area but still be within walking distance to the shops of one of the bigger towns of the immediate area. Thanks again Martin & Caroline!
Rebecca
2014-01-07T00:00:00Z
Martin and Caroline are super lovely and warm hosts!! They were very helpful in giving us tips and suggestions about the attractions nearby and even let us try their local beers! We are really thankful to have met such friendly hosts and friends :)
Zian
2016-08-06T00:00:00Z
Very cosy house! Martin was an excellent host with an excellent AirBNB. A cool loft in an easy going town that is not filled with tourists with plenty of places to get treats and quick access to cool parts of northeastern Switzerland. This AirBNB has two options for sleep, each accommodating two persons easily. Lots of supplies in the kitchen for cooking (including a variety of ways to make coffee!). One of the best AirBNB's I've stayed in! (p.s. the shower here has the best water pressure on the planet!)
Michael
2016-10-18T00:00:00Z
Great hosts, made us feel welcome. Good Location and a lovely and clean Appartement with everything you need! We would visit again.
Belinda
2016-08-02T00:00:00Z
We spent a wonderfull week end at martin and caroline's. The place was really comfortable and there warm welcome made us feel at home right away. All along our stay they have been giving tons of advice on were to walk around the place and in the area. We definitly recommend you to check out their place to visit glarus
Julien & Helena
2014-06-02T00:00:00Z
The reservation was canceled 8 days before arrival. This is an automated posting.
Violetta
2014-07-24T00:00:00Z
Martin very kindly collected us from the station and gave us a quick tour of the town on the way to the apartment. The apartment was clean, comfortable and fully equipped in a stunning location. Martin and Caroline were very hospitable. Swiss chocolates and coffee on arrival was most welcome. We would have no hesitation in recommending staying with Martin and Caroline.
Graham
2015-06-29T00:00:00Z
Room Type
Entire home/apt
---
Property Type
Apartment
---
Accommodates
4
---
Bedrooms
Glarus, Canton of Glarus, Switzerland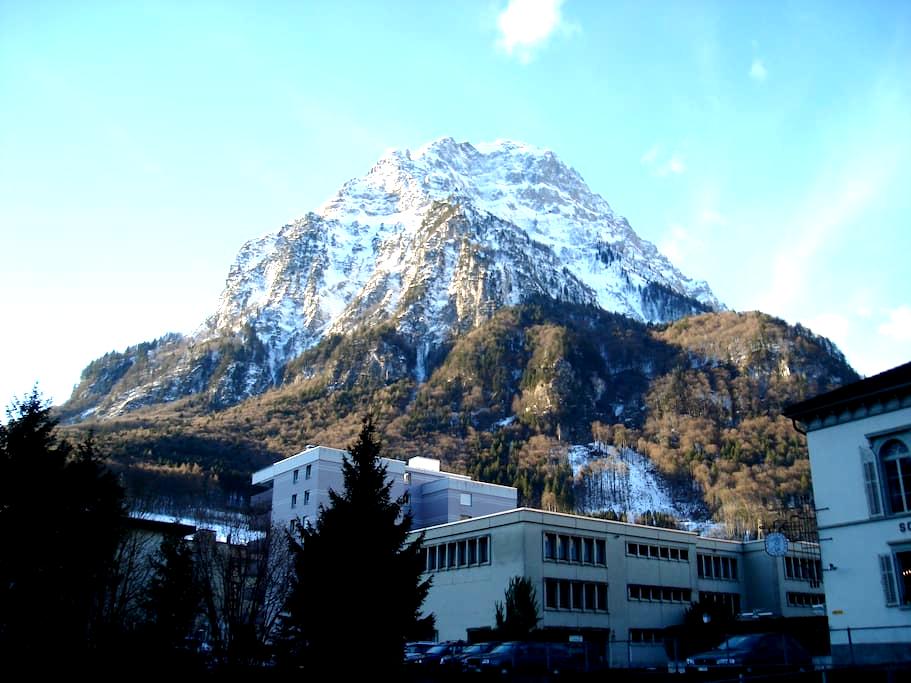 An idyllischer Lage in einem kleinen Bergdorf, nahe des Skigebietes, liegt unser Einfamilienhaus. Das Zimmer ist mit einem Ausziehbett und einem Hochbett ausgestattet. Ein Balkon mit Panorama und eine Dusche mit WC steht ihnen alleine zur Verfügung.
Das Einfamilienhaus liegt in bester Lage und hat eine herausragenden Panoramablick. Zum Grundstück gehören 100 qm Garten, die man gerne Mitbenutzen darf. Ebenfalls ist ein grosser Balkon zur Benutzung anschiessend zum Zimmer. Das Zimmer an sich besitzt ein Ausziehbett, welches fix tagsüber eingeklappt werden kann und ein Hochbett für Kinder oder die sportlichen unter Euch. • Das Skigebiet Brigels/ Waltensburg/ Andiast ist in 5 Autominuten erreichbar. • Zum Dorfladen (VOLG) sind es 5 Autominuten oder 10 Gehminuten. • Ein Restaurant liegt mit 2 Gehminuten gerade um die Ecke.
They were so lovely we felt like home. Everything was perfect! The house is clean, warm and has a beautiful panorama. Authentic swiss experience. I would give 6 stars if i could... Thank you!
Péter
2016-10-06T00:00:00Z
The stay was near perfect. Andi picked me and my girlfriend at the train station and welcomed us along with his wife Heidi in their place with a choice between coffee, tea or juice that accompanied our diverse conversation. The day we left Andi even took us to Sumvitg so we could visit a chapel we were really looking forward to and then to Ilanz. In short, it was a marvellous experience with wonderful people!
Rui
2016-07-25T00:00:00Z
Andi and Heidi are the beautiful, young and lovely couple we have ever met. Both welcomed us with a great smile and Heidi herself prepared a tea to welcome us. Within few minutes, we were bonding like some decade-old friends. We had a very engaging conversation , topics ranging from Switzerland culture to US presidential candidate Donald trump . Time flew by like seconds with them. They also prepared a greaaaaaat breakfast and kept everything ready on the table, next morning. We are lucky to meet such a lovely people. Thanks Andi and Heidi... We will definitely come to swizz again just to meet you :)
Anand
2016-06-21T00:00:00Z
Andi and his wife are the sweetest couple. They are very friendly and genuinely interested in meeting and helping new people. They prepared a nice breakfast and made us feel very comfortable. The location is quiet and views to the mountains are great! They also have a very nice dog.
Marcos
2016-11-13T00:00:00Z
Our stay was excellent. Andi and Eidi are excellent hosts and very helpful, always helping when needed and always open to discussions and fruitful conversations. The house is fully equipped with everything the traveler needs, also very beautiful. The location is quiet and excellent for those who want days of tranquility, with a beautiful view of the Alps. It is also close to the ski resort. We recommend!
Cleverson
2017-01-16T00:00:00Z
Andi and Heidi were lovely hosts. They made us feel very welcome and their home felt like our own. We enjoyed their conversation whilst cooking a meal in their kitchen. The bedroom is modest but the beds were very comfortable and the area is so peaceful we slept like babies. The internet worked very well. The breakfast they provided for us was a wonderful start to the day. This is an excellent place to stay if you want to enjoy a "staying with a local family" experience.
Adrian
2016-07-29T00:00:00Z
Andi was really nice, his house is located in picturesque environment with a breath taking view. We really enjoyed our stay at Andi's place
Omer
2016-06-18T00:00:00Z
Very Friendly people. Nice dog and nice breakfast. Every morning home made yoghurt. They were flexible with our arrival and departure times.
Hein
2017-01-24T00:00:00Z
Room Type
Private room
---
Property Type
House
---
Accommodates
3
---
Bedrooms
Waltensburg/Vuorz, Graubünden, Switzerland
The apartment is a room with a kitchenette line in a beautiful typical Falera house (low ceilings). This includes a separate bathroom with a shower for your convenience. Falera is in the middle of the ski area with the snowboarding/ski and bike parks Flims-Laax-Falera. It also has within walking distance an observatory, restaurants and a Volg (supermarket) with good regional specialties. My accommodation is good for couples, solo travelers adventurers, families (with a child).
The apartment is a room with a kitchenette in a beautiful typical old Falera house. This includes a separate bathroom with a shower for your convenience. The room (about 20m2) has a small dining table for two people and the ceiling is low in the room, the house is renovated and lovingly decorated style. The house is often very quite, because we are not always at home.
Its a quiet area :-)! In winter, you can rent ice skates and skates for free in front of the house. In the summer you can play next door ping-pong and also in front of the house, you can make barbecue with fantastic views. It has provided of the community wooden benches and wooden tables, as well as wood for barbecue -fire.
Tatjana's studio is a picturesque mountain getaway in beautiful Swiss mountains. Tatjana herself was lovely and well organized, providing me with lots of information.
Erika
2017-01-22T00:00:00Z
Was a wonderful week at Tajana's place. Thank you very much for having us. P.s. Do no park in the village even not for 30 minutes you will get a fine for sure ; ) Unloading is no problem.
Maeru
2017-02-18T00:00:00Z
Great place !!! Really amazing aventure very near to laax... Tatjana was very nice and kindly , expending many time to feel us confortable & Good knowlodge of the place !! 100% recomended
Surtidora Medica De Occidente S.A.
2016-11-13T00:00:00Z
The apartment is very cosy, clean and nicely renovated. Ideally for 2 persons and spacious enough for 3. Falera is also a very cute village near by to some worth visiting villages :)! Tatjana also is very hospitable. We didn't have any problem reaching her and no problem with the check in and out time. We had a great time . Hope to see u soon.
elisavet
2016-12-11T00:00:00Z
Tatjana's place is very charming and a perfect alternative to the touristy places around. She is a nice person and a great host caring for her guests and even suggested where we could go for dinner and some entertainment. The bus stop (posta) is just around the corner and the ski lift to the whole region was less than 10min walking (with skiing boots) away. We would def visit there again! :)
Petar
2017-01-28T00:00:00Z
Great private room with a private bathroom in a quiet Swiss village with magnificent views of the Alps. Perfect base to go skiing and snow boarding in the Flims-Laax range. Lift from falera so you can practically ski back and forth from your Tatjiana's home. The room itself is cozy and clean. Great for after ski relaxing.
Silvia
2017-03-15T00:00:00Z
We had a great time with our Friends Volker, Andrea Indra and Samira from Germany, here in Falera. Thanks to Tati - she is such an awesome host. The skiing here is thrilling. Just WOW.
Ronny
2017-02-12T00:00:00Z
Für 1-2 Personen , eine wunderbare Unterkunft, zentral für Postauto und Bahnen, Falera ist schön gelegen und die Vermieter sehr freundlich, wir würden sofort wieder buchen.... Sonja+Stella
Sonja
2017-02-22T00:00:00Z
Room Type
Private room
---
Property Type
House
---
Accommodates
2
---
Bedrooms
Falera, Graubünden, Switzerland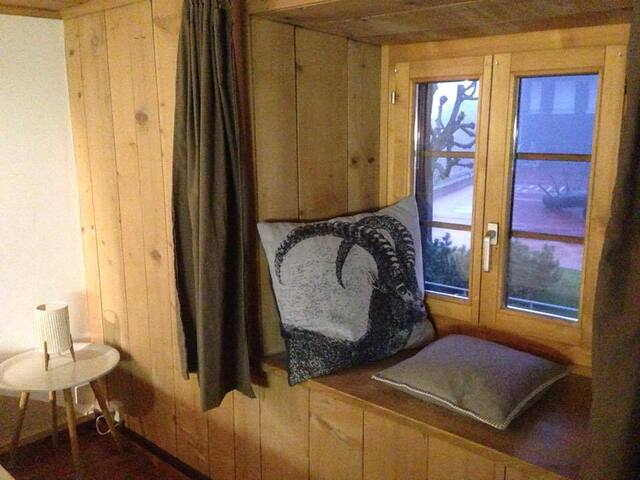 2-bed room "Glarus" Heimeligs and well maintained, with creatively redesigned furniture decorated B & B, in the village of Engi. Break for individuals in the dramatically beautiful natural scenery of Sernftals in Glarus. Smokefree. Vegetarian / Vegan.
2-bed room "Glarus" Heimeligs and well maintained, with creatively redesigned furniture decorated B & B, in the village of Engi. Break for individuals in the dramatically beautiful natural scenery of Sernftals in Glarus. Smokefree. Vegetarian / Vegan. 2-bed room "Glarus": 2 single beds, bedside table, LED reading lamp, Digital Radio DAB + Rattan, floor lamp. Chest "St. Moritz" drawer furniture and mirror in our studio. The B & B is decorated with creative redesigned furniture from our studio, which can be bought in favor also. There is a massage practice in the house, appointments are at discounted prices.
Chamois and wild in the vicinity, the national park and Freiberg Kärpf, the waterfalls in the mountain slopes, the lapping of the stream on our property, ripening in late summer pears on the facade, the millions of different greens in Sernftal ...
We had a marvelous stay at Daniels B&B. The scenery is breathtaking and the house is a real home you want to come back to soon. Daniels hospitality is more then ️️️️️ and the top was the massage we could book with him. So the legs were not that sore from hiking. Also breakfast with his home made bread was delicious! We certainly come back!
Claudia
2016-10-09T00:00:00Z
Wenn es einen Engel gibt, dann lebt er wohl in diesem gemütlichen Häuschen in Engi, Glarus, kümmert sich liebevoll um seine Gäste, welche er auf Wunsch massiert, vegan-kulinarisch verwöhnt oder mit ihnen tiefgründig über verschiedenste Themen diskutiert - und dies inmitten einer wunderbaren Bergwelt, die Erholung garantiert. Ein kostbares, kleines Refugium mit vielen Ausflugs-, Wander- und Schneesportmöglichkeiten. Vielen Herzlichen Dank für deine Gastfreundschaft, lieber Dani! Ich freue mich bereits aufs nächste Rückzugs-Wochenende!
Michèle
2017-01-07T00:00:00Z
Meine Kontaktaufnahme mit Daniel fand sehr kurzfristig während meiner Alpenüberquerung beim Abstieg ins Sernfter Tal statt. Ich bekam von Daniel nach wenigen Minuten eine positive Antwort und war durch die Nachricht, der Biergarten sei eröffnet, für die letzten Kilometer bei großer Hitze wieder hoch motiviert! Die Begegnung mit Daniel war von Anfang an völlig unkompliziert, ich habe mich von Beginn an zuhause gefühlt und die Entscheidung, Daniels wunderschön hergerichtetes Domizil für einen Ruhetag zu nutzen erwies sich als ein Volltreffer. Es war für alles gesorgt (das Frühstück war - obwohl vegan - abwechslungsreich, wohlschmeckend und reichlich) und ich muss sagen, dass ich von Daniel über alle Erwartung verwöhnt wurde! Wir führten auch für mich sehr bereichernde Gespräche in denen zwischen uns in vielen Dingen Übereinstimmung herrschte. Über ein Wiedersehen mit Daniel würde ich mich sehr freuen! Als airbnb-Unterkunft möchte ich Daniels Adresse als absolute Top-Empfehlung einstufen!
Matthias
2015-07-08T00:00:00Z
Diese Welt braucht definitiv mehr von Dani's Sorte! Es ist nicht nur sein wunderschönes Haus, die idyllische Lage und das ausgezeichnete Essen, sondern auch seine verantwortungsvolle Haltung und seine reflektierten Gedanken, die mich dazu bewegen werden wieder zu kommen. Danke für alles, Dani.
Andrea
2017-01-22T00:00:00Z
Super schneller und freundlicher Kontakt. Es war sehr sauber, stil- und liebevoll eingerichtet. Gerne wieder ...
Tom
2015-07-28T00:00:00Z
Room Type
Private room
---
Property Type
Bed & Breakfast
---
Accommodates
2
---
Bedrooms
Glarus Süd, Glarus, Switzerland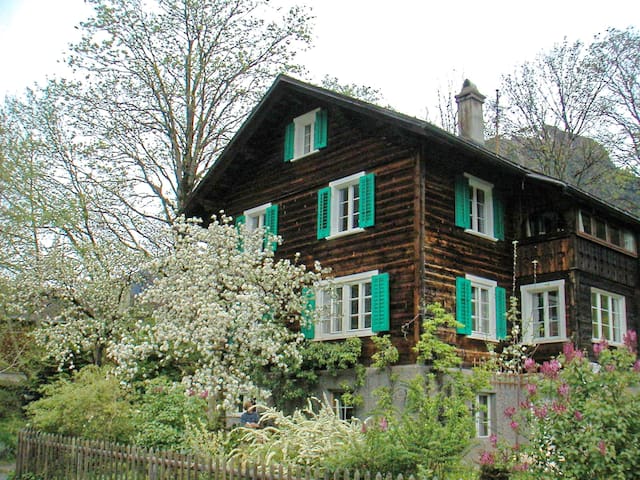 The appartment is located in the amazing and unique region of Glarus South, in the middle of the Swiss Alps. It's a wintersport paradise with and the appartment building is in the Ski resort. You can ride from the house door to the lifts and also ret
The appartment is fully equipped, WIFI or Cable Internet is inclusive for free.
The host canceled this reservation 350 days before arrival. This is an automated posting.
Claudia
2017-02-18T00:00:00Z
Karin was a great host! She met us when we arrived and check in was quick. The apartment was huge and the views were spectacular! We had everything we needed and even got to use the wood burning stove, which was nice on the rainy, cold days. The hike up to the apartment was about 25 minutes, most of it uphill, so it may be difficult for some. We would definitely stay here again!
Nathan
2016-07-15T00:00:00Z
Wir verbrachten ein super Wochenende in der Ferienwohnung in Braunwald. Die Wohnung ist sehr grosszügig und zweckmässig eingerichtet. Alles war perfekt sauber und in perfektem Zustand. Äusserst empfehlenswert mit Kindern: es gab viele Büchlein, CD's und Spielsachen drin und draussen für die Kinder. Die Aussicht auf die Bergkulisse ist traumhaft! Die Kommunikation mit Karin war äusserst angenehm, schnell, zuvorkommend. Sehr empfehlenswert!
Anna
2016-10-17T00:00:00Z
Room Type
Entire home/apt
---
Property Type
Apartment
---
Accommodates
4
---
Bedrooms
Glarus Süd, Canton of Glarus, Switzerland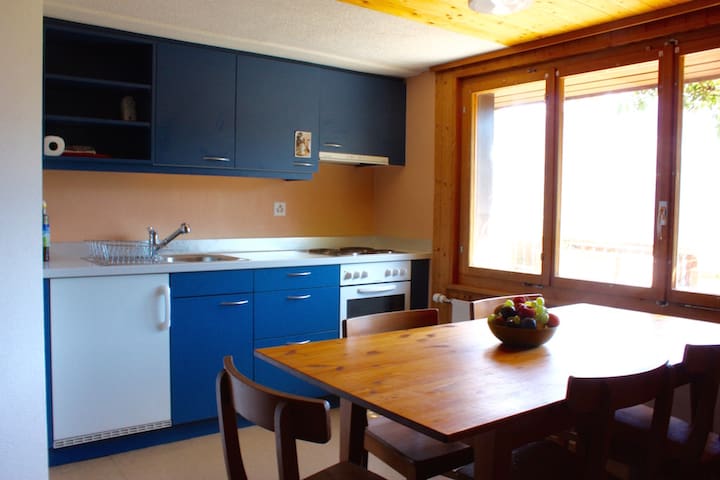 the place is special, cute, old and very simple. important to know is that there are different people living in the house, like students and artists, long-term or short-term. my roommates and i, we come an go as we need, depending on projects and jobs:) we might not be around when you arrive
its an old house, very simple, no spectacular look from outside. but inside there is always changes...we will create every room into a different artspace a few months before they break down the house, and until then we do creative projects mainly in sommer. the house is always in motion so the guests are always welcome to be creative aswell and use some space to creative paint or anything else, just let us know.
they are friendly and helpful, they have their own charakter, as people like to say about Canton Glarus.
I had a great time at Angela's place. The accommodation may be simple, but with fresh clear air, mountains just outside the window and a beautiful little stream close by I was in heaven and loved it. A perfect place to escape city life. A very BIG thank you to her roommates P and F for taking very good care of me while Angela was away. I hope I can return the favour one day.
Lisa
2016-07-19T00:00:00Z
We were looking for a spacious house from which we could work for a week, whilst enjoying the mountains. The house was everything we needed. Angela is a very nice and easy going person. We would love to visit again.
Florian
2014-04-28T00:00:00Z
I really enjoyed the contact with Angela and her house mates. Very friendly, cultivated and respectful persons, that showed me around in the little village and even cooked for me. The room is very cosy and clean. Well decorated with a lot of atmosphere. It's very clear that Angela cares a lot about her cute little house and she tries to make the best for her guest. It's located in a charming small town from where I started hiking in the Swiss Alps.
Elise
2016-07-08T00:00:00Z
The first contact with the room mate has been nice but a lot of informations have been missed. the room was icy cold (I think that could have been a good idea to switch on the heater few minutes before our arrival...), and we discovered that we had to displace furniture in order to prepare the beds...but we discovered that we only have one duvet for two...a little mess for a first night :) The evening before we met Angela, a really nice ans smiling girl, who arranged that for us. I think meeting her at the arrival would have been better!
Manuele
2016-11-13T00:00:00Z
The area is magnificent and calm. It was exactly what I was searching for after a long tiring week. The house is recently painted and cleaner and more pragmatic than I have seen in last comments. Angela is a busy nice artist. Although at the beginning there was a misunderstanding because of the lack of communication, very soon we could find some little time to talk and get briefly to know each other. On the whole I think it worth the price I paid. And I will definitely come back, if I have a chance to pass more discussion time with Angella. Thanks! Best wishes!
M
2015-08-24T00:00:00Z
Something crasy and scary. I missed a warm welcome.
Emma
2016-10-13T00:00:00Z
Nice original old hippy house. Interesting to stay if you don't care for luxury. Angela welcoming was okay, we arrived a bit late (9:30pm) without noticing her, I think she didn't like that. It was too bad the battery of my phone was empty so I couldn't read her message asking how late we would arrive, so it was also our fault. However, she gave a free toothbrush, so we are sure she's a good lady :-). The room is simple and I think a bit overpriced. The house has a lot of charm, and the surroundings are stunning. Döner around the corner ;-)
Jw
2016-06-05T00:00:00Z
Angela's place was quite perfect for me - it's very simple and quiet. A good place to rest and with great WiFi :-) I never met Angela (or the cat) but spent some time with her house mates which were quite cool guys. The house and the room is simple, but decent for the price I think - well equipped kitchen/shower room if you know how to cook.
Thorbjörn
2016-07-13T00:00:00Z
Room Type
Private room
---
Property Type
House
---
Accommodates
3
---
Bedrooms
Näfels, Glarus, Switzerland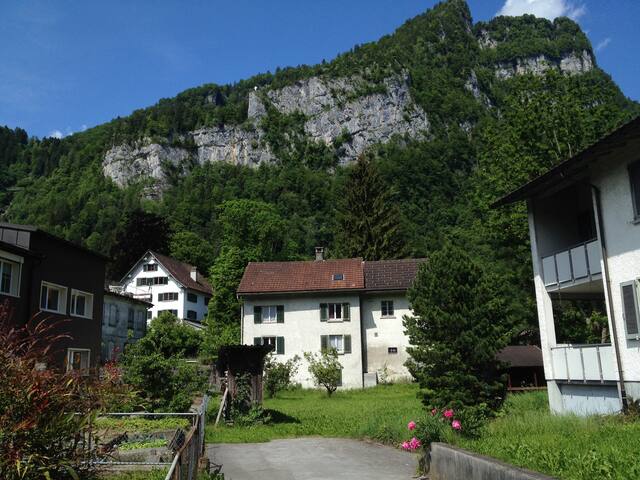 Cozy house with a large fireplace surrounded by the Glarner Alps.
The Glarner hinterland offers many possibilities for various sports. paragliding, ski cross-country skiing, and hiking are our passion. We are happy to meet here nature and like-minded people. The house has a separate entrance and therefore offers a quiet retreat for those who want to be there for yourself.
The proximity to mountains
Room Type
Entire home/apt
---
Property Type
House
---
Accommodates
4
---
Bedrooms
Glarus Süd, Glarus, Switzerland
In altem historischen Haus
Andreas und seine Unterkunft sind einfach super! Sind schon sehr lange in diesem Jahr seine Gäste. Vielen Dank!
Ives
2016-11-27T00:00:00Z
Der Gastgeber ist sehr gastfreundlich und die Kommunikation sehr schnell und unkompliziert. Vielen Dank.
Ives
2016-08-29T00:00:00Z
alles perfekt geklappt - wie immer bei Andreas!
Ives
2016-09-18T00:00:00Z
Vielen Dank und bis nächstes Jahr!
Ives
2016-12-16T00:00:00Z
Wir durften erneue bei Andreas wohnen. Es war wieder alles wunderbar - Zimmer sehr sauber und gut ausgestattet und die Kommunikation läuft perfekt! 100% zu empfehlen!
Marc
2016-08-14T00:00:00Z
Alles wie immer super!
Ives
2016-12-04T00:00:00Z
Die Kommunikation mit Andreas war super und wir haben uns in seiner Wohnung sehr wohl gefühlt! Alles hat bestens und unkompliziert geklappt - wir kommen gerne wieder!
Marc
2016-07-30T00:00:00Z
Room Type
Entire home/apt
---
Property Type
Apartment
---
Accommodates
6
---
Bedrooms
Glarus Süd, Glarus, Switzerland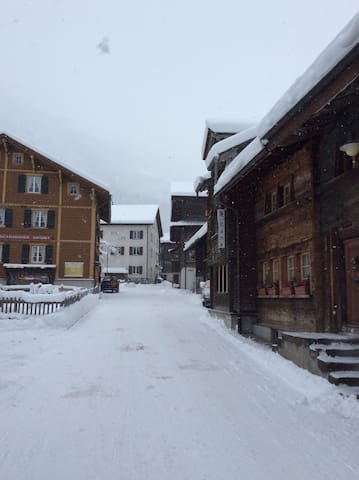 In the middle of the Glarus mountains with top access to public transport you will find this room as an ideal resort for interesting experiences in the Swiss Alps (Todi, Glärnisch, Schilt, Glarus thrust is Unesco World Heritage Site)
View of the Glarus Alps. outdoor whirlpool
Die 2 Nächte bei Lars waren super! Wir haben uns gleich wohlgefühlt. Alles war sehr sauber und komfortabel. Die zwei sind auch sehr nett gewesen und haben uns sogar noch den Klöntalersee gezeigt. Die Unterkunft kann man nur empfehlen! :)
Sarah
2016-03-29T00:00:00Z
Wir wurden sehr freundlich begrüsst und uns wurde alles gut gezeigt. Wir haben uns sehr wohl gefühlt und würden nochmals weitere Ferientage hier verbringen.
Sabrina
2016-08-28T00:00:00Z
Room Type
Private room
---
Property Type
House
---
Accommodates
2
---
Bedrooms
Ennenda, Glarus, Switzerland

double rooms in a beautiful half-timbered house Use of kitchen, living room, sun terrace, shared bathroom. Internet, TV, Close Klöntalersee, hiking area, bike paths Fr.60 per room 2Rooms available 1 extra bed Individuals for price
The property is a 300-year-old half-timbered house, very authentic and specially equipped
The tranquility and the view to the mountains, behind the house is only pure nature and a Vitaparkur in good condition
Unique house, good location. Peter 's collection of deco items decked the house creatively. Amusing to view his furnishings which he collected over the years. Peter had been such a amazing host.
Grace
2015-09-04T00:00:00Z
This place was beautiful and really cozy. Peter was super friendly and easygoing and made us a perfect breakfast in the morning! It was very cheap compared to the rest of Switzerland and we therefore recommend anyone to rent this lovely house.
Björn
2015-08-17T00:00:00Z
Really nice house! I would say it is the most beautiful house I have ever seen. and Peter is a really nice host. fantastic experience!
Hao
2014-05-22T00:00:00Z
Although the photos of this place show off how beautiful and unique it is, photographs just cannot do it justice. I can't picture myself staying anywhere near Switzerland without going to this place. The mountains around are unbelievable (sometimes 15 waterfalls in sight from the yard), but also the house itself is like nothing I've ever seen. Peter was also an amazing host. He not only had great suggestions and facts about the area, but was just incredible hospitable and fun to talk to. I consider him my friend now after just a couple of nights there. I will go back to this place for sure. I would go just for the mountains, but too see this house and talk to Peter again would be enough as well.
Carlos
2014-08-28T00:00:00Z
Peter's home had an interesting history and was decorated much like a modern art museum with much of Peter's own work. The scenery from and around the home is spectacular. Peter himself was a most interesting host to converse with. Our brief experience there was one we will not soon forget.
Charles
2015-07-07T00:00:00Z
Peter is a very hospitable host and greeted us very nicely at his amazing house. It was honestly one of the most memorable stays ever, we felt like living in a museum. There are so many different things from various periods of time, various cultures, lots of colors and styles and the most amazing thing is that all these different things look great together. Peter also cooked us traditional Swiss dinner, which was really good, joined us for a glass of wine and introduced us with swiss culture. The breakfast in the outside terrace surrounded by the mountains left a very good impression. Definitely recommend if you look for something unique and memorable.
Aiste
2015-08-22T00:00:00Z
As soon as we arrived Peter suggested us to go to the lake, it was the best sight I've ever seen! Then we arrive really late and Peter was waiting for us. At morning, Peter prepared for us a great breakfast. And helped us to plan our driving route suggesting again a nice place to visit. The house is like the pictures in the web, it is clean and amazing.
Daniel
2015-08-07T00:00:00Z
A wonderful apartment and host in a beautiful location. We chose Peter's apartment as it was not located in the city centre and offers a different experience. Train from Zurich to Netstal Station took an hour and Peter graciously picked us up. Peter's house is eclectic and funky to say the least thanks to his artwork decorative objects placed everywhere. Best thing about staying here is that Peter stayed at a caravan beside our house with his friendly and obedient dog, Sammy. He was always around to offer us help and also prepared us breakfast in the morning. He also took the trouble to send us to Lake Klontal with his car the second morning. That is a definition of a host and Peter has definitely accomplished that. A truly recommended house for people who want a totally different experience.
Fahmi
2015-08-20T00:00:00Z
Room Type
Entire home/apt
---
Property Type
Bed & Breakfast
---
Accommodates
4
---
Bedrooms
Netstal, Canton of Glarus, Switzerland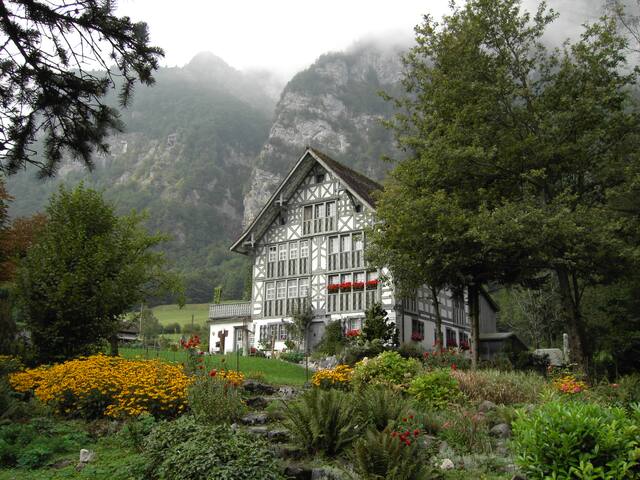 Very cosy 250 year old, little chalet with own wood and waterfall right at the property. "Spartanic" bath (shower and WC) The house is heated with tiled stove and wood oven. In Summer no additional heating is necessary... ... but cosy. :-)
Who wants to feel himself again lonesome or in the family is right here. Sitting together in the cozy kitchen in front of a wood stove, play or just chat.
There are some. But you most probably won't even see them. You will be on your own.
Extremely rustic and remote but great to check out and relax.
steven
2016-05-11T00:00:00Z
Heinz's place is a real gem. A beautiful old building with the atmosphere of many a cozy evening shared with friends and family echoing through the place. We loved it and the location. The views are stunning and the house has everything you need for a great holiday with family or friends or better still both. Instructions on how to get everything going are clear and simple. Our kids particularly loved using the trap door in the living room up to the bedroom. Our kids are 7 and 9 and it was perfect, but the stairs might be a worry for parents with smaller kids as there is no banister/hand rail. We will definitely stay here again.
Graham
2017-02-15T00:00:00Z
Very friendly and professional, all as described and expected. Chalet plenty of charme.
Marco
2016-09-01T00:00:00Z
We loved it! Beautiful place. A challenge with a big car
Angelique
2016-07-20T00:00:00Z
Very nice place. Wonderful scenery around the house. Quiet and tranquil. Highly recommend!
Yingzhong
2016-06-15T00:00:00Z
So wonderful to have been in this beautiful, lovely house. I would love to come back next summer !
liesbeth
2016-07-30T00:00:00Z
I lived in this beautiful house for 3 nights. The house was amazing with a lot of original character of traditional Swiss homes, yet was quite modern. The house is well equipped and furnished. Landscape nearby is just amazing close to the mountains and you can hear the river water if you open the windows. The only thing that could be better was the road leading to it which is quite narrow and the final stretch of 30m is gravel. We came in our Volvo XC90 and have to say it was difficult. But otherwise we had a great experience and a very plesant stay!
Ali
2016-06-30T00:00:00Z
Arrived in the pitch black surrounded by looming mountains and we were welcomed by a cosy 'chalet' style house with sheepskin rugs, lovely furnishings and homely rooms. We were so excited to wake up and see the view. Morning came and we all rushed outside to look at the view- and what a view it was! Beautiful snowy mountains in the warm sun, birds tweeting, cow bells ringing and not a person in sight! Can't wait to come back again, and again! :)
Laura
2016-05-12T00:00:00Z
Room Type
Entire home/apt
---
Property Type
House
---
Accommodates
10
---
Bedrooms
Glarus Süd, Glarus, Switzerland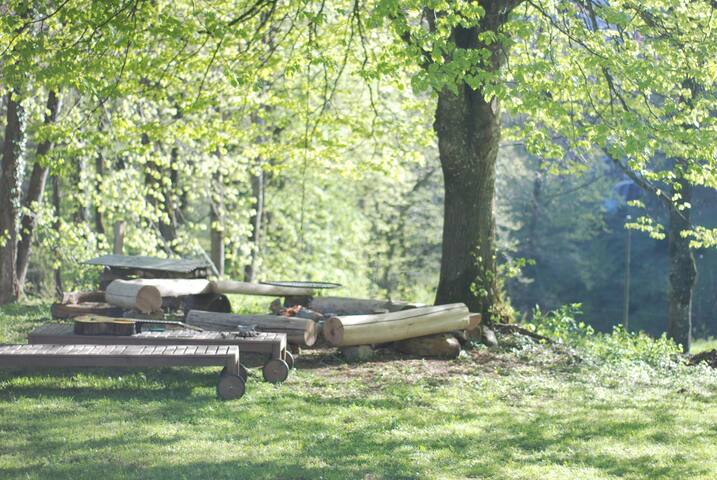 Geschlossen, auf der Suche nach neues Zuhause. Im Herzen von Weesen, eine Minute zu Fuss von der Promenade Walensee und Bushaltestelle finden Sie das helles Privatzimmer für 2 Personen mit WC, Dusche, Küche, Garten. Idealer Ausgangspunkt für Wanderungen, Velofahren, Wassersport, Schifffahrt.
Nette Nachbarschaft
The host canceled this reservation 3 days before arrival. This is an automated posting.
Manuela
2015-07-01T00:00:00Z
Satu was a lovely host. All very straightforward. Weesen is just BEAUTIFUL. If you like pretty small towns - it has a fantastic lake which I jumped in as soon as I arrived from a little hidden bay by the left side. I would seriously consider this as an alternative to staying in Zurich - only an hours drive and you get much much more for your money here!
dawn
2015-09-01T00:00:00Z
the studio is large enough and well equipped. the area is very calm. it was a good stop for us. and with this kitchen we were able to prepare a good meal. satu was very friendly at arrival.
flavien
2016-08-12T00:00:00Z
Very warm, clean and cozy apartment with everything you need! Satu was very caring that he even provided us extra blanket for the cold weather. Literally 30 seconds walk to the lake. Amazing view Thanks Satu
Justin
2016-05-31T00:00:00Z
We stayed in Satu's place for second time and it was great again. Very clean apartment, near the lake and Satu is wonderful host, caring and welcoming, helped us to find a parking place and was quick in responses. Recommended for sure!
Yuliya
2016-08-08T00:00:00Z
Nice place in a nice location. 2 minutes walk to the lake. You can find a wifi in a restaurant across the street, so it doesnt matter without wifi. Satu was nice. She left blankets in front of our door coz the weather was getting too cold. Clean and nice place :)
Katrina
2016-05-17T00:00:00Z
Excellent host!
Aleš
2016-09-25T00:00:00Z
Satu was very kind and helpful, and the apartment was exactly as shown in photos. Well heated, very clean and with every you need to cook. It's just few meters away from Walsee; if you come here by car, there's a toll parking few steps from the apartment. We loved staying here!!!
Teresa
2015-10-25T00:00:00Z
Room Type
Entire home/apt
---
Property Type
Apartment
---
Accommodates
2
---
Bedrooms
Weesen, St. Gallen, Switzerland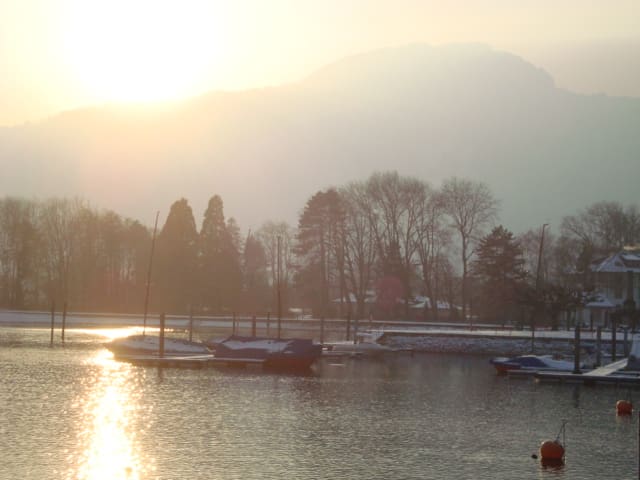 Enter dates to see full pricing. Additional fees apply. Taxes may be added.