My cityhome, the perfect place for beach, Texel and city Den Helder. Only 300 mtrs away, 3 minute walk from the sea , 500 mtr from city and 1KM from beach. Luxe bathroom & kitchen and lovely terrace. Beach, sun, shopping, Texel, drinking, dining, WIFi, we got it all!
Between nature and city you"ll find this pretty 3-bedroom house (80m2) with design bathroom, two toilets, a luxe kitchen (dishwasher, 5 pits cooking, big oven, microwave, coffee, tea etc) and cosy terrace where you can watch the stars on a clear night or just fire the BBQ whenever you want! A place to relax where beach, shops, harbour and historic buildings are all within minutes walking. Have kids? There are two playgrounds within 200 meter! You want to travel by car? There are 250 parkingspots within 150 meters so plenty of space! Want to stay inside, enjoy the coffee, take a nice bath or watch a movie? We've got Free WiFi and television so no problem!
It has everything. 5 minutes from the beach, 5 minutes to the city and supermarkets. 5 minutes from the boat to Texel (Island). 5 minutes from the old and new harbour, cinema and restaurants/ cafe's. Modern and luxe city house combined with nature.
Jeroen did really everything so we felt like home in his little house: He even organized a baby chair and a baby bed - both made life in Den Helder much easier for us. The house is maybe the most elegant apartment that we have ever been to with Airbnb - even with interesting art works. There is enough room and it is so cosy that we didn't mind to just stay at home for a day (except for a stroll to the sea which is quite near). We really had just the relaxing days in Den Helder that we needed. We did not meet Jeroen in person as he was busy working - but his niece welcomed us very warmly and gave us a lot of tipps. From his mails and messages we got the impression that he is probably a nice person.
Steffen
2016-07-11T00:00:00Z
Thanks to Jeroen and his family we had a great time in this wonderful home! It is a charming little house with a cosy atmosphere, best equiped and made our holidays just perfect. The neighborhood is very nice and quaint and it is well situated to the centre and trainstation, sightseeing or restaurants. Heel goed, dank u well & tot ziens!
Sabrina
2017-04-03T00:00:00Z
The appartment was very beautiful and located near the city center of den helder. We were welcomed warmly and got a lot of tips on where to go and what to see in Den Helder. Overall we had an amazing time in Jeroens appaertment and we would come back again if we are to visit Den Helder again!
Thorsten
2016-09-26T00:00:00Z
Absolutely in line with my expectations. Internet is working well, including first floor and terrace. As soon as you catch how the Coffee Machine works above the Fridge (filling water and Coffee), you'll enjoy it.
Antoine
2016-09-09T00:00:00Z
We had a great stay. Den Helder is not so beautiful as much, but its okay for one weekend. The house is great and clean.
Marcel
2017-02-12T00:00:00Z
Very nice, both cozy and modern place close to the Sea and the city center. Went there with our two girls and strongly recommend it !! Very nice contact with out his Jeroen and his family.
Stephan
2017-01-07T00:00:00Z
The house is exactly as per the pictures on the listing very nice, clean and modern and has everything that you could ask for and more. The kitchen is well equipped with absolutely everything you could think of and the coffee machine is amazing. The bath and shower room on the first floor looks beautiful and looks like it has just been installed. The house is about 10-15 mins walk from the town centre and is situated in a very quiet area. Car parking is however not that very easy outside the property and we had to park in a nearby street. There is a very steep spiral staircase to access the first floor and this might not be suitable more elderly or families with young children. The only other little issue we has is that the nicer on the two single bedrooms does not have a door on it and is therefore not very usable if you are in a mixed party. The communications with Jeroen were fantastic from the initial booking ( messaged me within 10 minutes ) then before and on arrival and even during the stay, he could not have been more helpful. We would certainly stay there again
William
2016-07-29T00:00:00Z
I stayed two nights. The house is lovely, bright and clean. Lots of space. Bed was very comfortable. I would gladly stay again.
Greg
2016-07-12T00:00:00Z
Room Type
Entire home/apt
---
Property Type
House
---
Accommodates
5
---
Bedrooms
Den Helder, Noord-Holland, Netherlands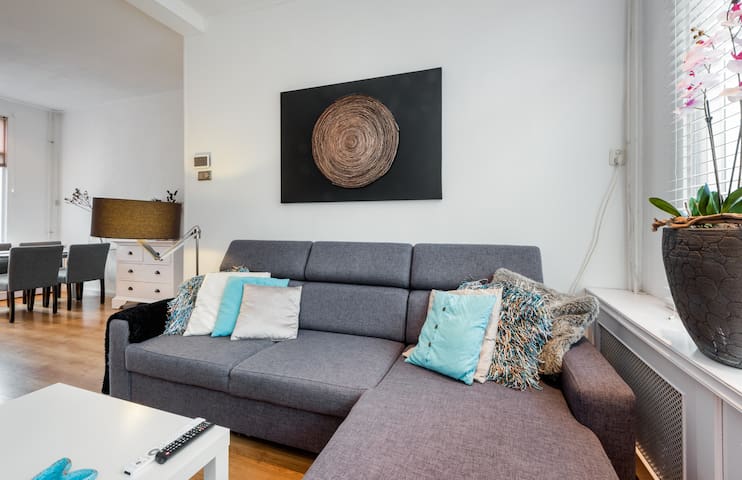 Gladly we can offer you a nice(non-smoking) Family Home located in the city centre.Our house is one of the 30's with a charismatic colorful home-feel living room. At the back at the house is the patio garden normal sized but enough to enjoy comfortably. Our house breaths a nice welcome feel to it and is a very nice living environment. our city is beautiful and near the beach and dunes and you can visite texel it is 15 min with the ferry,2 min walk of the trainstation and 2 min of the city
Mooie jaren 20 woning in een rustige buurt en toch vlakbij het centrum
Room Type
Entire home/apt
---
Property Type
House
---
Accommodates
5
---
Bedrooms
Den Helder, Noord-Holland, Netherlands
A very nice and spacious house, very near to citycentre (3 minutes) and beaches (7 minutes). Quiet neighbourhood, a very sunny garden en a great kitchen, that contains everything you need! Also some bikes for you to use in this nice city.
You will feel at home, but you will also enjoy a great hollidayfeeling!
The street is very quiet, with some nice shops just around the corner, and a great playground with lama's for the kids too! The big swimmingpool with divingfacillities is also 4 minutes walking from the house. Den Helder is a very wonderfull town, with good restaurants, a beautifull harbour, great beaches and no traffic jams. The train wil bring you to Amsterdamcitycentre in one hour. Also Texel is very nearby and lovely!
Room Type
Entire home/apt
---
Property Type
House
---
Accommodates
6
---
Bedrooms
Den Helder, NH, Netherlands
Landelijke woning in een gezellige volksbuurt in het oudste deel van de stad. In 2012 geheel gerenoveerd. Centrum, bushaltes en treinstation op loopafstand. De boot naar Texel is op 2km afstand en het zandstrand op 4km. Country-style home in cosy neighbourhood in the oldest part of the city. Completely renovated in 2012. City center, bus stops and train station within walking distance. The ferry to Texel at 2km, the beach at 4 km. The streets in this neighbourhood are narrow and one way.
Landelijke woning, van alle gemakken voorzien. Geschikt voor 4 personen. Volledig gerenoveerd in 2012. Country style home, luxiourious. Suited for 4 persons. Fully renovated in 2012.
Gezellige volksbuurt in het centrum van Den Helder. Slechts op 5 minuten loopafstand van de zee verwijderd. Het huis ligt in het oudste deel van de stad, de buurt kenmerkt zich door smalle eenrichtingsstraatjes. Het centrum is vlakbij, alsook 'Willemsoord', een mooie oude marine werf. De boot naar Texel is op 2 km, het zandstrand op 5 km. Voor kinderen is 'De Helderse Vallei' een bezoekje waard. Je vindt hier een openluchttheater, een uitkijktoren, een klimparcours en een kinderboerderij. Cosy neighbourhood in the centre of Den Helder. Just a 5-minute walk from the sea. The house is located in the oldest part of the city with narrow one way streets. Close to 'Willemsoord', a beautiful old marine wharf. The ferry to Texel within 2 km, the sandy beach within 5 km. For children 'De Helderse Vallei' is worth the visit. This is a open air theatre, a lookout tower, a climbing course and a petting zoo.
Ronald is a very friendly and helpful host. We had nothing to complain about! We felt very comfortable in his house in Den Helder. The house was very clean, modern and cosy. Den Helder is also a good place to start a journey to the beautiful dunes of North Holland (e.g. Schoorl, Donkere Duinen and so on...). I can really recommend Roland's "Woonhuis Den Helder"!!
Martin
2016-01-02T00:00:00Z
We loved the house! It is spacious, newly renovated, beautifully decorated and very clean! Ronalds Mum was really nice and the check in and the check out went perfectly.
Anna
2016-08-08T00:00:00Z
My colleagues and myself had a very nice stay at this property whilst visiting colleagues in Den Helder on business. The property is located in a quiet side street towards the north of town, but within easy walking distance to train station, shops, cafes and restaurants. The property is extremely well equipped, particularly the kitchen and bathroom, which made for a very agreeable stay.
Steven
2016-02-12T00:00:00Z
Nice house to stay
Freek
2017-01-01T00:00:00Z
Ronald's place was great. The location was perfect for us and is in walking distance to the town centre and train station. The house was very comfortable and Ronald's communication and the check-in worked really well.
Vanessa
2016-12-28T00:00:00Z
If you're looking for a place in Den Helder or in the area - this is where you want to go! A fully equipped and nicely arranged ground floor for cooking, eating, playing and living goes along with three bedrooms, perfect for a couple with two teenage kids. And the bathroom is a real highlight! We really enjoyed it after a very warm welcome by Ronald's neighbor, who handed us the keys and gave us a great introductory tour. Many thanks again to all involved!
Burkhard
2016-05-21T00:00:00Z
The host was very friendly and enthusiastic and was there to meet us as arranged and made us feel very welcome. The location was very well located and it was a peaceful neighbourhood. I was very impressed with the quality of the flat and would stay there again.
Neil
2016-07-29T00:00:00Z
Ronald is a very nice guy and responded quickly to all of our requests. The small house is typical for Den Helder in a small street. Parking is not a problem. It's a living area but walking distance from the harbor and cafes and restaurants as well as the shopping district. We stayed there with two little kids. The house is best for a vacation with friends or with elder kids.
Melanie
2016-08-13T00:00:00Z
Room Type
Entire home/apt
---
Property Type
House
---
Accommodates
4
---
Bedrooms
Den Helder, Noord-Holland, Netherlands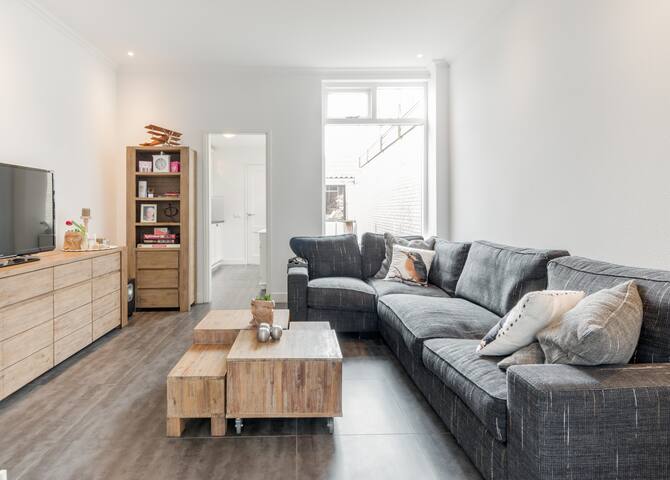 Middenin het centrum en dichtbij zee, strand, cultuur en uitgaansgelegenheden staat mijn modern ingerichte woning.
Leuk dat je interesse hebt in mijn huis. Graag neem ik je even mee op een rondleiding! Zodra je aankomt, met de auto, of het openbaar vervoer, merk je dat mijn huis op een perfecte plek ligt, middenin het centrum van Den Helder. De supermarkt ligt letterlijk om de hoek, net als de gratis parkeerplaats, winkels, restaurants en uitgaansgelegenheden. Een avondje uit eten, naar de film of een voorstelling in ons prachtige theater bijwonen? Dat kan allemaal op het historische Willemsoord op zo'n vijf minuten loop afstand. Heerlijk uitwaaien kan op de dijk en op slechts vier kilometer afstand vind je ons prachtige strand. Ook Texel is gemakkelijk te bereiken. De boot vertrekt op slechts 1.5 kilometer afstand. We komen binnen via de hal met een verhoogd toilet. Rechts is de deur naar de woonkamer. De inrichting is fris en modern. De tv heeft een chromecast, je kunt dus gewoon je vaste serie of de beste films streamen en ook een avondje YouTube is mogelijk! Lekker koken kan in de keuken voorzien van een oven en een vaatwasser. Via de keuken kom je op het kleine plaatsje met een zitje achter het huis waar je aan het einde van de middag nog kunt genieten van het zonnetje. Terug in de hal gaan we naar boven. Meteen links vind je de moderne badkamer met inloopdouche en tweede toilet. Doucheproducten staan voor je klaar. Rechts ligt de ruime slaapkamer met een heerlijk boxspringbed. Ook is er ruimte in de kast vrij gemaakt voor je. Het hoogtepunt (letterlijk en figuurlijk) vinden we op het dak! Via een losse ladder klimmen we omhoog naar het dakterras van zo'n 20m2 groot. Tijdens zonnige dagen is het hier heerlijk toeven op het ligbed of de loungeset. Omdat mijn dakterras zo hoog ligt heb je genoeg privacy om lekker te zonnen. Kortom, zoek je een comfortabel verblijf middenin het centrum van Den Helder? Zoek dan niet verder en boek mijn woning!
Door de ligging in het centrum is alles binnen handbereik.
Room Type
Entire home/apt
---
Property Type
House
---
Accommodates
2
---
Bedrooms
Den Helder, Noord-Holland, Netherlands
Our charming and cosy house with two bedrooms is situated in the centre of Den Helder. Terraces are on the other side at the 'Oude Rijkswerf', across the canal. Shops and the sea are within walking distance. The house is fully equipped.
The house is available for 4 persons and fully equipped. Amongst others there is free internet, a washing machine and a dishwasher.
The advantage of the house is that everything is nearby. There are restaurants, terraces and musea at the other side of the street, under which the navymuseum. The fary to Texel, the sea and the dyke are close. The house is situated next to the shoppingcentre. Everything is within walking distance.
We had a great Week in Den Helder. The house is very nice. Near to the city. Near to the Harbor. A short 3 minute walk to the supermarket. Jaqueline is very courteous. I will visit her again. For sure.
Jörn
2016-07-24T00:00:00Z
Met Jacqueline to collect keys no problem. They even gave me a lift back to the harbour so I could collect my bags from the ship that I work on. They house was lovely and cheese ham wine and beer was left for me. Brilliant location in Den Helder. Really enjoyed my stay there and when they came to collect the keys gave me a lift to the trains station. Would recommend and stay there again.
Joseph
2015-02-02T00:00:00Z
Great place to stay. Jacqueline is also very helpful. Thanks
Maili
2014-10-10T00:00:00Z
We stayed with 2 couples for one night to attend a sports event the other day. We were welcomed by Jacqueline herself, who even arranged some sports drinks for us. Excellent :-) The place is very nice. Recently renewed, very clean and close to the center of Den Helder.
Olav
2015-08-09T00:00:00Z
Lovely cosy house in a nice location and a very convenient location for the town centre or for the ferry to Texel. Jacqueline was very helpful and met us on arrival. The steps upstairs are quite steep which could be a problem with very young kids to get up and down. Jacqueline put a stair gate at the top of the stairs though which was very helpful for our kids.
Christopher
2016-06-05T00:00:00Z
We had a perfect stay in den Helder. Jaqueline welcomed us so warmely! She had already bought something for breakfast for the next day and some drinks for the evening! The house was beautiful and perfect located ! We would come to her house again every time
Frank
2016-05-30T00:00:00Z
The house is even nicer than in the pictures. It's spacious, full of light and very well equipped. Jaqueline and her husband were so kind as to take us from and to the train station by car. They also left lots of food and drinks for us. Thanks again.
Grazia
2015-08-21T00:00:00Z
Everything was super! Clean, big and nice rooms, cheese and wine in the fridge :) and a wonderful place by the canal. Thank you for everything!
Viktoria
2015-01-01T00:00:00Z
Room Type
Entire home/apt
---
Property Type
House
---
Accommodates
4
---
Bedrooms
Den Helder, North Holland, Netherlands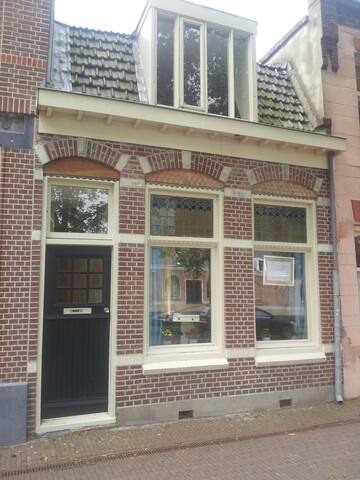 Ruime kamer met twee persoonsbed ( 2 bij 2 ) met gebruik van badkamer, dakterras, tuin en keuken . In een huis aan het water op loop afstand van de boot naar Texel en zee. Gelegen in een groene rustige buurt. WiFi en fietsen aanwezig.
Een licht huis vlak bij zee en 10 minuten fietsen van het strand. Geen ontbijt,geen schoonmaakkosten en extra kosten voor meer personen. Wel koffie/thee /limonade.
Een rustige groene buurt vlakbij het centrum en zee
Lovely and comfortable room in a peaceful and quiet neighbourhood.
Annette
2016-02-01T00:00:00Z
The room is lovely and spacious, Marianne is a really nice host and i am happy to recommend this accomodation to every traveler looking for a relaxed stay in Den Helder.
Jonte
2016-04-12T00:00:00Z
Marianne was an excellent host. Very nice, welcoming... We had a extraordinary time at her place. The house is perfect! We would definitely come back. Thank you!
Katherine
2015-06-02T00:00:00Z
Stayed for a few days. It was homely and nice location. 10 minute walk from city center where the grocery is open till 21.00. The coast and beaches only 5minute walk with gorgeous sunsets Marianne was very polite and friendly. Enjoyed our stay!
Rinke
2016-09-29T00:00:00Z
What a lovely stay at Marianne's house! Her house is beautiful and cozy, we felt very welcomed and at home from the second we walked in. Special compliments to the incredible shower, a true gem in Holland and a wonderful way to wake up ;-) Marianne was a great host, very flexible with arrival and departure times, very communicative and helpful. Overall a great airbnb experience!
Varia
2016-07-09T00:00:00Z
Although I arrived later than hoped, at about 4 p.m. ,I received a lovely welcome from Marianne. The house has a very light, pleasant and open feel with wooden floorboards and stairs. The wall pictures are very soothing and the bed was huge ! The outside walled garden is very private and pretty. Also, I was offered the use of a bicycle, which is very appealing in a quiet very close to the North Sea
MICHAEL
2015-08-27T00:00:00Z
Everything was great! Thanks so much Marianne.
Tobias
2015-07-02T00:00:00Z
My arrival was time-wise a bit chaotic. But Marianne always responded through text message very quickly and made sure that we could get into the house even though she could not be there by herself to welcome us. I really love the whole atmosphere, I felt immediately comfortable when I walked through the back garden, the hallway, up the stair to the 2-person bedroom. The room was clean and brightly lid by natural light. I used to live in Den Helder in my teenage years and I knew the neighbourhood quite a bit already, so it felt nice for me to be back. : ) Although I have not met Marianna personally during the whole stay, I could sense that she is a warm-hearted person. Her house tells me so.
Siriluck
2016-04-10T00:00:00Z
Room Type
Private room
---
Property Type
House
---
Accommodates
2
---
Bedrooms
Den Helder, Noord-Holland, Netherlands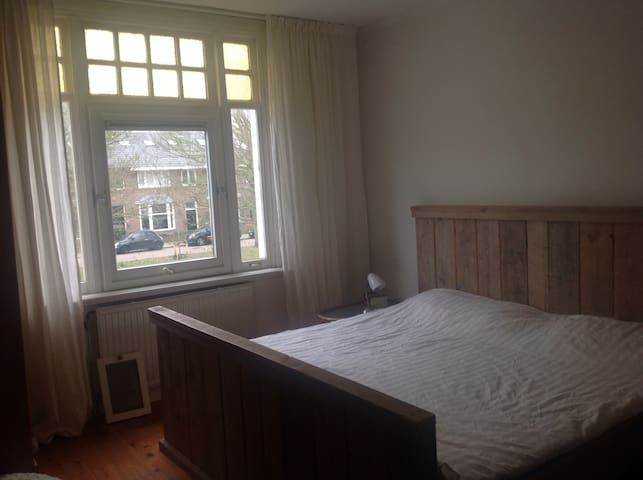 freistehende Haus hinter den Dünen von Den Helder – zum Strand sind es ca. 1,5km. Das Haus hat großzügige Wohn- und Schlafzimmer und eine sehr geräumige Küche mit Türen zum wunderschönen und großen Garten. Im ganzen Haus ist WiFi verfügbar.
Die Größe Das freistehende Haus mit seinen ca. 150qm ist ideal für eine Familie mit Kindern. Erdgeschoss: Wohnzimmer, Spielzimmer für die Kinder, Küche kombiniert mit Esszimmer (Wohnküche), separate Toilette, Badezimmer mit Dusche, geräumiger Garten mit Spielzeugen, Gartenmöbel und elektrischem Weber- Grill. Obergschoss: Großzügiges Badezimmer mit doppelter Dusche und Toilette, drei Schlafzimmer (davon ein Schlafzimmer mit einem Doppelbett, ein Schlafzimmer mit zwei Einzelbetten und ein Schlafzimmer mit einem Etagenbett). Parksituation: Parkmöglichkeiten für zwei Autos auf der hauseigenen Auffahrt. Weitere Parkmöglichkeiten finden Sie an der Straße. Die Umgebung / Entfernungen: Strand: 1,5km Einkaufszentrum: 0,7km Innenstadt: 1,5km Bahnhof: 1,5km Fähre (nach Texel/Hafen): 3,5km Besonderheiten: Der gut umzäunte Garten grenzt an ein Gewässer (Wasserzugang).
Die Umgebung / Entfernungen: Strand: 1,5km Einkaufszentrum: 0,7km Innenstadt: 1,5km Bahnhof: 1,5km Fähre (nach Texel/Hafen): 3,5km Besonderheiten: Der gut umzäunte Garten grenzt an ein Gewässer (Wasserzugang).
We stayed for two weeks at Bernd and Camilla's house with two families (four adults, two 4 year olds and two babies) and had a wonderful time. I can only say the same as the earlier visitors, the house is very cosy and more than well equipped with everything you need for a relaxing vacation, no matter if with or without kids. We loved the kitchen and our two girls loved the garden with a slide, swings and a big trampoline. The location of the house is great as well, close to the beach with nice cycling routes through the dunes and a good starting point for several day trips. Bernd and Camilla were lovely hosts and made sure we had everything we needed. We are looking forward to coming back over the next summers:-)
Lea
2015-08-08T00:00:00Z
Bernd met us on arrival and was clear and very helpful with communication.
Tom
2016-08-07T00:00:00Z
We had a wonderful time at Bernd's house! He was a great host and i can recommend staying there. Wether you are travelling with grown ups or with children. The House is Big enough for up to 6 People and it's wonderful to have a Barbecue in the Garden or - if the weather's not that nice sometime - you can have Dinner in this really huge and full equiped kitchen. Thank you Bernd, there was nothing to Compilation about!
Ka
2014-08-10T00:00:00Z
Wir hatten einen tollen Aufenthalt in Den Heelder, Bernd ist ein sehr zuvorkommender Gastgeber und wir konnten das Haus ohne Einschränkung genießen. Besonders die große Küche mit Platz für bis zu 12 Leuten hat uns gefallen. Die Stadt und der Strand sind mit kleinen Spaziergängen fußläufig zu erreichen. Alles war toll, vielen Dank.
Meike
2016-05-18T00:00:00Z
Bernd heeft, ondanks dat we een dag van tevoren een reserveringsaanvraag hebben gedaan, alles in het werk gesteld om onze vakantie mogelijk te maken. Fijn, ruim huis met plezierige tuin. Op de fiets/auto/lopend dichtbij het strand/afvaart Texel etc Onze kinderen en wij hebben er enorm genoten.
Greetje
2015-07-25T00:00:00Z
Wir haben zu 5 eine Woche in Bernd's Haus in den Helder verbracht und wurden sehr freundlich durch Camilla empfangen. Parken kann man sowohl direkt vor dem Haus bzw. auf der Straße. Die Lage ist sehr gut: Nah zur City, aber auch nah zum Strand oder zum Hafen um nach Texel zu fahren (sollte man definitv tun). Die Bilder spiegeln nur einen Teil des sehr geräumigen, gemütlichen und voll ausgestatteten Hauses wieder. Hinter der Garage (wo wir unsere Fahrräder abgestellt haben) befindet sich ein weitere Raum mit Bett für 2 Personen. Neben der Garage ist auch eine weitere Toilette und Dusche. Somit kommt man sich morgens nicht in die Quere. Die Küche ist riesig (Gas, also sehr schnell :-) )und man kann problemlos mit 4 bis 6 Personen kochen und zusammen am riesigen Tisch essen. Wir haben in dieser Woche nichts vermisst und hatten einen sehr tollen und entspannenden Urlaub! The House is very cosy and full equiped. We've stayed with 5 persons for 1 week in Den Helder and enjoyed our holiday. There is lot of space and the pics don't show how big the house really is. The kitchen is very nice and we loved it to cook and eat there together! Also the location is great; near to the city, but also near to the beach!
Alex
2014-08-17T00:00:00Z
Alles hat bestens geklappt. Kommunikation vor der Anreise sehr unkompliziert und Bernd ist auf all unsere Fragen/Wünsche eingegangen. Übergabe des Hauses verlief sehr ausführlich und in netter Atmosphäre. Das Haus ist nur zu empfehlen. 3 große und 1 kleiners Schlafzimmer geben genug Platz für 3 Familien. Dazu noch 1 Badezimmer mit Dusche und WC im Obergeschoss und eine Extra-Dusche und WC im Erdgeschoss. Waschmaschine und Trockner sind auch vorhanden. Hervorzuheben sind die große und gut ausgestattete Küche mit einem großen Tisch für gemütliche Abende falls das Wetter keinen Aufenthalt auf der Terasse zulässt. Außerdem finden sich im Garten eine Schaukel, ein Trampolin und sogar ein kleines Boot an der eigenen Anlegestelle an einem kleinen Kanal. Ein kleiner Grill ist auch vorhanden. Der Ort Den Helder in Noord-Holland ist sicherlich nicht der aller schönste, aber er bietet trotzdem eine ganze Menge: Schöner Strand mit Buden (2km), Schwimmbad (1km), Anlegestelle nach Texel (3km), Zoo in Anna Paulowna, Spielplätze, Einkaufmöglichkeiten wie Albert Hijn (1km), Restaurants und schöne Städte wie Hoorn, Medemblik, Alkmaar, Calantsoog sind locker (teilweise sogar mit Fahrrad) erreichbar und Es gibt also genug zu tun und zu erleben. Wir haben uns sehr wohl gefühlt und würden das Haus unbeschränkt weiterempfehlen.
Alex
2016-08-21T00:00:00Z
Wir haben eine Woche in Bernds und Camillas Haus verbracht. Wir haben dort mit 2 Familien, 4 Erwachsenen und 4 Kindern gewohnt. Das Haus ist auch für 2 Familien ausreichend gross. Die Küche, der Kommunikationsraum ist sensationell; riesiger Kühlschrank, grosser Gasherd und ein 3 Meter langer Tisch mit ausreichend Platz. Stilistisch sehr schön und gemütlich eingerichtet. Der Garten ist für Kinder mit dem Trampolin und der Schaukel perfekt. Es liegt sogar ein kleines Ruderboot am Anleger. Bernd und Camilla sind sehr sympathische Gastgeber.
Stefanie
2016-07-31T00:00:00Z
Room Type
Entire home/apt
---
Property Type
House
---
Accommodates
10
---
Bedrooms
Den Helder, North Holland, Netherlands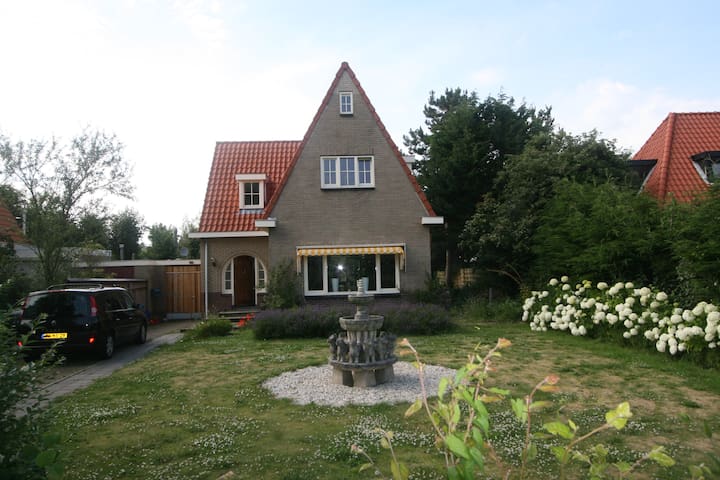 Beautiful one family house. 5 minutes walk to the center.
Easy access to the city centre, beach and dunes.
Great communication from Host, easy access. Near the train station and very near the marina and ferry to Texal
Niall
2016-07-29T00:00:00Z
We found the house of Elianne really wonderful and well-furnished in good location in Netherlands. The tasteful decoration of the house allowed us to feel like home since arrival. She took a good care of us and gave us access to very detailed information base about house itself and region around it. She was accessible for our question before and during our stay. The parking close by the house was really important for us too and allowed to jump in the car for quick tour in any time during the day. If we go back to Netherlands one day, we would be glad to stay at the house of Elianne again and we would warmly recommend it to all visitors passing in this region.
Romans
2016-04-07T00:00:00Z
We decided spontaneously to make a weekend trip to Texel, and hit on Elianne's house. Everything went well, especially with regard to the fact that we booked it only 6 days in advance. The house is in a queit neighborhood, close to the city center, nicely decorated, everything was clean. Although Elianne wasnt there, she took good care, and would always have been able to reach, in case there would have anything needed. All in all: We had a completely nice weekend and would love to come back some day.
Tim
2016-06-13T00:00:00Z
Eliannes house is a great place to stay in Den Helder. It is perfectly located so you don't have to spend extra money on public transport. Typical Dutch house with big windows, cosy leavingroom and spaceous kitchen was perfect fit for us. Bathroom is small but just enough to take nice shower, bedroom is super cute and sunset in there is amazing. Everything is really clean. Elianne left us all information needed so it was easy to get around. If you want to feel like real Dutch for a day I definitelly recommend this house.
Isabela
2016-05-05T00:00:00Z
Elainne's apartment was as described. Very nicely decorated, and well stocked with essentials. She promptly delivered a fan to us to help get relief from unusually hot weather. Bed is comfy, but if you have to get up in the night, the steep narrow stairs down to the bathroom can be tricky. Location is convenient to walk to train, downtown, museums, etc. Need car to get to the dunes.
Linda
2016-08-29T00:00:00Z
Nice house with everything you need at your holiday. City is good located to drive around by bike and visit the sourrounding Citys and islands like Texel and others.
Lisa
2016-05-23T00:00:00Z
Alles prima in orde . Centrum op loopafstand. Prima parkeer gelegenheid dicht bij de woning. Bedden goed. Linnengoed ruimschoots aanwezig. Tuin moet wel opgeknapt worden. maar dat wisten we al. Genoeg natuur. Bos, duinen, strand gemakkelijk met de auto te bereiken. Al met al, een aanrader.
C.J.
2016-08-20T00:00:00Z
Maison très accueillante et pratique
Andromaque
2016-06-22T00:00:00Z
Room Type
Entire home/apt
---
Property Type
House
---
Accommodates
3
---
Bedrooms
Den Helder, Noord-Holland, Netherlands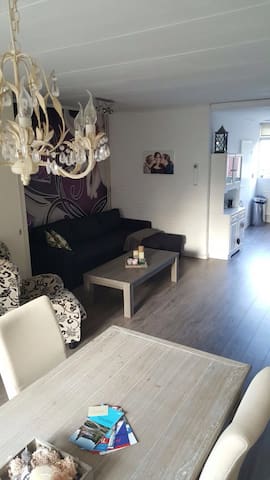 Dit huis is slechts door één straat gescheiden van de zee. Als je op de dijk staat is het alsof de wereld aan je voeten ligt. Het huis is van alle gemakken voorzien, bovendien ligt er een langwerpige windluwe tuin achter waar u prettig kunt zitten.
Inge and her family put great trust in us when they left us their home to live in and went on vacation themselfs. They left us proper instructions for the everyday life in their house and their animals to care for - a friendly cat and 4 chicken :-) . And after we learned our way around the house, we felt very much at home there. The living/dining room was our favourit place to sit and watch the kids (2 and 5 years) play with the toys that Inges son had left behind for them so generously. The little backyard garden is very charming and we had fresh eggs every day. Even though there are three bedrooms, the parent bedroom was big enough for the four of us and Inge had put a baby bed for our two year old there. W-Lan worked great, so we always had the latest infos/maps for our tours on our devices. PS: This was our first AirBnB trip. So if it took us some time (about 2 days) to adjust to an unfamiliar house, I guess thats just part of the AirBnB experience.
Kai
2015-08-02T00:00:00Z
Inge ist eine sehr freundliche und flexible Gastgeberin. Wir kamen tatsächlich 7 Stunden später an als geplant und Inge hat auf uns gewartet und war sehr höflich und nett. Das Haus ist sehr liebevoll eingerichtet und es fehlt an nichts. Wir haben uns vom ersten Moment an wohl gefühlt und würden jederzeit wieder kommen. Inge und ihre Familie sind tolle und vor allem entspannte Gastgeber! (Wir waren mit 3 Kindern für 9 Tage dort)
Nicki
2015-08-14T00:00:00Z
Room Type
Entire home/apt
---
Property Type
House
---
Accommodates
5
---
Bedrooms
Den Helder, Noord-Holland, Netherlands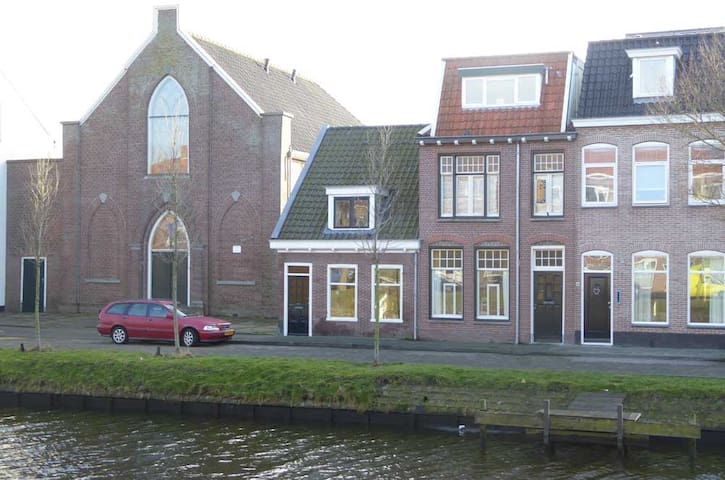 In the romantic marina of Den Helder and close to the beach this comfortable cosy place is available from now on! You can enjoy the beach life, explore the dunes and discover the nature of Noord Holland. NO BIKES AVAILABLE.
We stayed here for 3 nights with 3 persons. It is a very cute house with enough space for 6 persons. We had everything we needed, a big fridge, a dishwasher, a gas stove (unfortunately no oven) a nice balcony... Everything was clean and the harbour where the house is situated is really beautiful. The view especially in the dark is absolutely lovely!
Patrick
2016-05-17T00:00:00Z
Very much enjoyed our stay! Beds were comfortable, decor was rustic but charming, the views of the marina were lovely. Jack was a nice guy! Had everything we needed and we hope to get the chance to stay again! Thanks!
Tonya
2016-07-05T00:00:00Z
We really enjoyed the stay. Very pretty small house in a jachthaven. All was clean and set up nicely. Lucas was very helpful and friendly! I would definately rent it again!
Bastian
2016-05-09T00:00:00Z
Experience was nice
Pragnya
2016-10-16T00:00:00Z
There were some communication difficulties in the period before arrival but instructions were clear regarding his to get into the flat. The flat is beautifully situated in a waterside location.....peaceful and relaxing.
Nicola
2016-07-25T00:00:00Z
The house is beautifully located at a yacht marina in Den Helder. Even though it is rather far from the center (however it is just a few minutes from the bus stop which takes you to the station, restaurants and shops) it is really worth staying here. The beautiful views from all the windows, comfortable bed, well equipped kitchen - and mostly a little balcony where you can sit, eat and during and enjoy the most beautiful sunsets. Wifi working really well - I recommend this place totally. The owner dropped by a couple of time to ask if we needed anything and was so kind to give us a lift to the station as it was raining hard! Thanks.
Malgosia
2016-06-24T00:00:00Z
Communication with jack was good, the apartment was really nice and spacious and the views over the marina were excellent.
Andrew
2016-08-06T00:00:00Z
Die Wohnung ist sehr gemütlich und die Lage ist traumhaft. Die Küche ist voll eingerichtet, Internet funktioniert super. Ein Hinweis: die Schlafräume oben haben keine Heizung - im Winter kann es dort zu kalt werden. Im Sommer ist es natürlich kein Problem.
Roman
2017-01-02T00:00:00Z
Room Type
Entire home/apt
---
Property Type
House
---
Accommodates
5
---
Bedrooms
Den Helder, Noord-Holland, Netherlands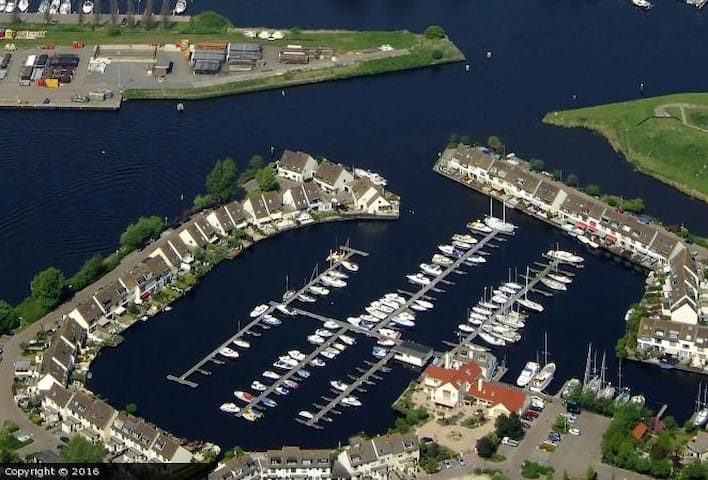 My house is nearby: Citycentre,shoppin(SENSITIVE CONTENTS HIDDEN),Sea, dunes,restaurant,train and busstation, etc etc. You will have a great time because; Modern house, warm interior, very very nice located. Mijn ruimte is geschikt voor stellen en gezinnen (met kinderen).
The host canceled this reservation 9 days before arrival. This is an automated posting.
si
2016-10-11T00:00:00Z
Room Type
Entire home/apt
---
Property Type
House
---
Accommodates
6
---
Bedrooms
Den Helder, Noord-Holland, Netherlands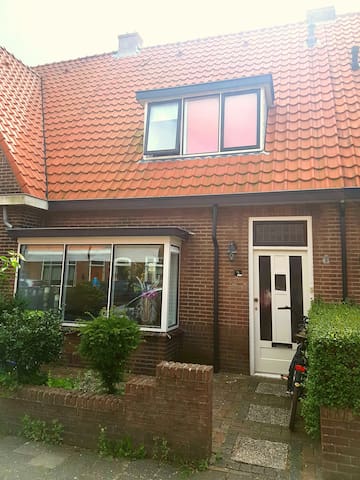 In het centrum van Den Burg. Op loopafstand van winkels en horeca. In een rustige omgeving met weinig verkeer. Parkeerplaats aanwezig. Met een klein plaatsje voor en achter het huis. Waar je knus kunt zitten.
Een heerlijk knusse woning met veel comfort.
Een rustige buurt. Met parkeerplaatsen. En gemêleerde bewoners. Jonge gezinnen alleenstaande. En ouderen. Op loopafstand van winkels en horeca.
We had a great stay at Herman's house. It's a very cute and comfortable place and is a very short walk from the center of Den Burg (where there are lots of great restuarants, cafes and shops). The beds were super comfortable, the kitchen was well stocked with plates, cups and cooking supplies and overall we had a great stay. Thank you!
Gretchen
2016-08-02T00:00:00Z
Prettig huis, netjes en schoon, rustige omgeving, dichtbij het centrum, prettige om mee te communiceren.
Arnaud
2016-08-22T00:00:00Z
De woning is zoals hij staat omschreven in de advertentie. Ligt vlakbij het centrum van Den Burg op een rustige locatie. Er zijn veel eetgelegenheden, café's en winkels in de buurt. De woning zelf is ruim en van alle gemakken voorzien. Herman staat je goed te woord en is zeer behulpzaam. Wij raden anderen zeker een verblijf in Herman zijn woning aan.
Marjan
2016-08-13T00:00:00Z
Een prima huis voor een koppel of gezin voor een paar dagen of langer. Het huis is schoon en netjes en van alle gemakken voorzien. Op loopafstand van het centrum, ook zijn er parkeerplaatsen beschikbaar.
Ben
2016-07-11T00:00:00Z
Prima communicatie over de sleutel
Isolde
2016-08-28T00:00:00Z
Room Type
Entire home/apt
---
Property Type
House
---
Accommodates
4
---
Bedrooms
Den Burg, Noord-Holland, Netherlands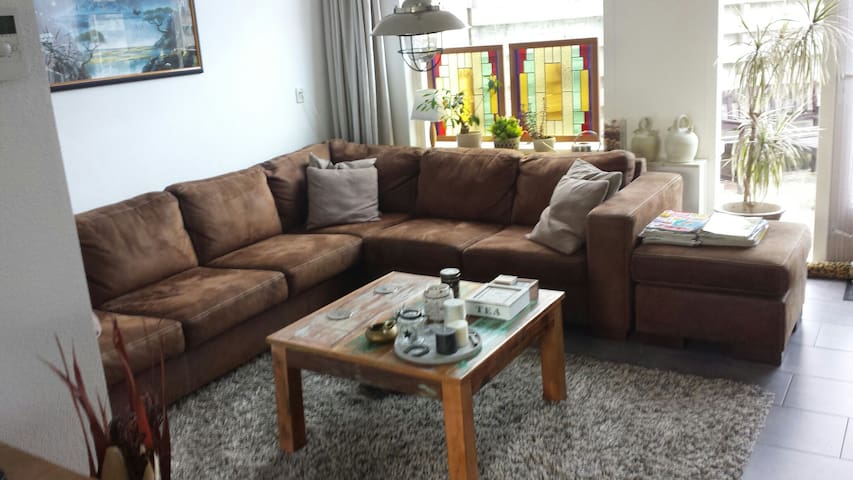 Cosy rooms in Den Burg, the main village of the island of Texel. Stay in 1 of the 2 rooms Mr Han Boonman has to offer in his authentic house in the city center, next to bars, restaurants, shops and even a small cinama. And of course: close by the sea
Located in the city center of Den Burg! Everything is close by. And I will be there - born and raised on texel - to give you all insight information. But only if you want
The host canceled this reservation 14 days before arrival. This is an automated posting.
Marijke
2015-09-11T00:00:00Z
This typical little Dutch home is situated right in the middle of Den Burg. This means all the shops, cafes and restaurants are nearby, including the supermarket. This however without the noise of a busy city because I slept very well and quiet. It's a 5 minute walk from the busstation where bus number 28 stops, which is the bus that leaves from Den Helder Station directly to Texel. You need to pay a cash ticket on this bus..OV is not valid...costs for bus and ferry are Euro 5,50...this ticket is also your return ticket for the ferry. The owner Han is very helpfull and friendly and an excellent cook. He was born on the island so he can tell you a lot about the island, history and the good places to eat. He respects your privacy during your stay at his house. There is wifi in the house which comes in handy if you need information during your stay. The price/quality is oke. Han, thank you for all your help, it was appreciated! greetz Liesbeth
Liesbeth
2014-12-20T00:00:00Z
Han was a very nice and kind host. He made a great recommendation to have dinner somewhere. The house and the bedroom were very cosy and located in the center of Den Burg, with a good supermarket around the corner. We had a great time staying at Han's.
Barbara
2014-12-22T00:00:00Z
Nice and friendly host! Cosy flat, especially in the living room. Well equipped kitchen, even boiling water on tap! sleeping room was a bit dusty. all in all highly recommended, fair value!
Maximilian
2015-01-03T00:00:00Z
We enjoyed our stay at Han's place very much! Han was a friendly, helpful and welcoming host. The house is a typical old Dutch "see-through" house with big windows to the street. The "Gasthuisstraat" is a nice and charming street in the very center of the small town Den Burg. So various shops, restaurants, cafés and a supermarket are nearby. Nevertheless it was calm at night and we had a very good sleep (but one has to say that our stay was in February and therefore not in the main touristical season). The kitchen was modern and well equipped. The living/dining room was very nice and cosy. Behind the house there is even a small garden/terrace which must be beautiful for spring/summer time. All in all it was a good experience and we can definitely recommand to stay at Han's place!
Henning
2015-02-24T00:00:00Z
The host canceled this reservation the day before arrival. This is an automated posting.
Edward
2015-09-05T00:00:00Z
We had a wanderful stay, the house is very confortable and it has everiting you need !Han is very friendly and a good cook !! We suggest to everybody a stay in this house !! Thanks Han !!! Marina & Francesco
Francesco
2015-08-27T00:00:00Z
I had a great stay, rested well and hope to come back one day. I was pleasantly surprised to have the entire house to myself! Han is a great host, wonderful cook and his coffee machine brews pure magic! :)
Elina
2015-03-29T00:00:00Z
Room Type
Entire home/apt
---
Property Type
House
---
Accommodates
6
---
Bedrooms
Den Burg, North Holland, Netherlands
Op een rustige plek gelegen, volledig ingericht leuke vakantiebungalow in het centrum van Den Burg, met eigen ingang en vrij parkeren.
Geheel privé vrijstaande vakantiewoning met tuin. Geschikt voor max. vier personen. Van alle gemakken voorzien. Mogelijkheid om gebruik te maken van het campingbedje. Smart TV aanwezig met Nederlandse, Duitse, Engelse en Franse zenders. Ook Netflix is aanwezig. Buiten kunt u heerlijk relaxen in de met kussens gevulde tuinstoelen. BBQ is op aanvraag beschikbaar.
100 meter van de bakker en de slager, gezellige terrasjes, restaurants, cafés en leuke winkels
Room Type
Entire home/apt
---
Property Type
House
---
Accommodates
4
---
Bedrooms
Den Burg, Noord-Holland, Netherlands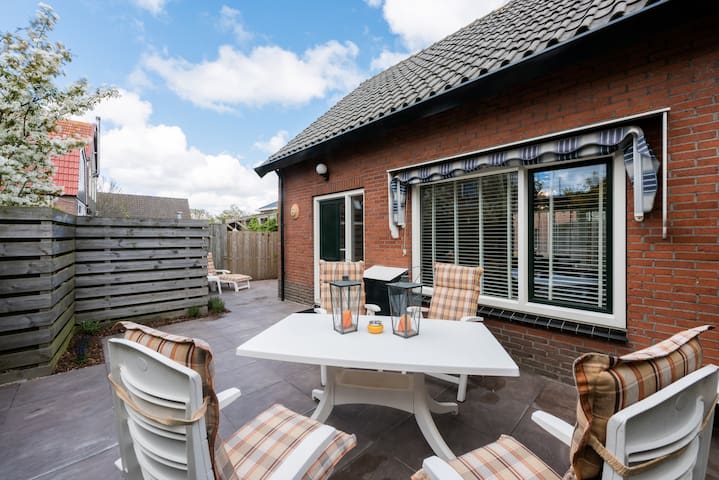 Heerlijk 5 persoons vakantiehuis tussen Den Burg en de Koog aan de rand van het bos en niet ver van de zee en duinen. Afgesloten volledig omheinde grote achtertuin op het zuiden. Roken is niet toegestaan in het huis, WIFI aanwezig.
3 slaapkamers, een badkamer, apart toilet en een gezellige woonkamer met open keuken. Van alle gemakken voorzien. Ook is er een wasmaschine die gebruikt kan worden.
Aan de rand van het bos en ongeveer 1 1/2 km van het strand. Rustige omgeving.
Perfect huis met alle voorzieningen in een heerlijke omgeving. Met als extra een mooie tuin. Makkelijk gecommuniceerd met de verhuurder.
Rik
2016-09-01T00:00:00Z
Een topweekend in een top huisje op een top locatie tijdens het Texels Bluesfestival! Een heerlijk huisje, van alle gemakken voorzien en zeer compleet ingericht. Dichtbij het bos, de duinen en het strand. Ideaal om met een wat groter gezelschap te vertoeven of gezellig na te borrelen. We hebben het erg naar ons zin gehad en willen Ine hartelijk bedanken voor haar gastvrijheid!
Patricia
2016-10-18T00:00:00Z
Het was een heerlijk verblijf op Texel in Ruigoord. Huisje is dicht bij zee, Ecomare en het bos. Communicatie met Ine verliep goed voor en tijdens het verblijf.
Rutger
2016-10-23T00:00:00Z
We hebben erg genoten van het huisje! Houtkachel, heerlijke bedden, spelletjes en een keuken waarin alles aanwezig is. Ook de lokatie is perfect, bij bos en strand. Bedankt!
Annet
2016-04-28T00:00:00Z
Room Type
Entire home/apt
---
Property Type
House
---
Accommodates
5
---
Bedrooms
Den Burg, Noord-Holland, Netherlands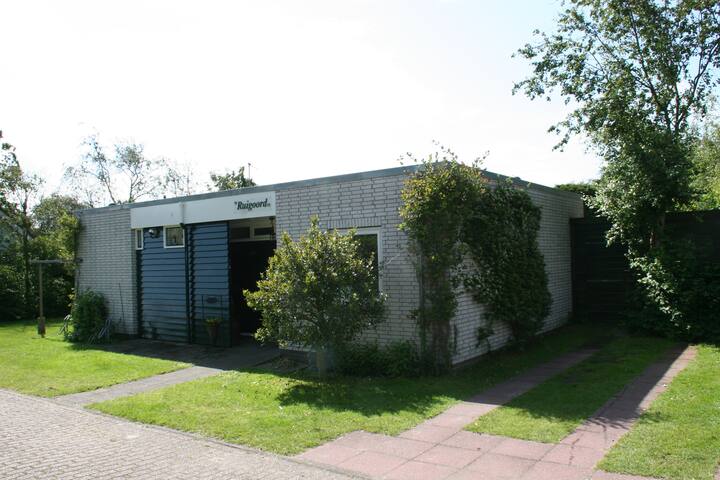 Experience this 17th-century home on the island of Texel in The Netherlands. Sleep-in, enjoy the beach or take long walks. Book your weekend, midweek or full week now!
The front room is a historical decorated living room; huge windows, a wood stove and a daybed for lots of reading and long nights by the fire. Two glass doors lead into the big bedroom with a double bed (box-spring) and sheep wool duvets (yes this is Texel!). Feel free to use the wood-panelled closet, the piano and antique writing desk. At the end of the impressive hallway is the big kitchen, with all necessary utensils including a gas cooker, oven, refrigerator, microwave, nespresso machine. The adjacent bathroom is ideal to take long baths or enjoy the marble tiled shower.
'Zwaanstraat 10' is located in the heart of Den Burg, a village in the middle of the island of Texel. This means beach and other island venues are always within the 5 mile range (between 4-10 km). The central location in town means walking distance to all shops, markets, restaurants and pubs. If you don't feel like cooking, you'll find one of the tastiest restaurants across the street from us.
thanks so much for having us Polly. your place is awesome and worth a visit itself! We very much enjoyed sitting at the fireplace and the "ambiance" of the historic house. Merci Polly!!
Lars
2015-04-02T00:00:00Z
Great authentic place to stay. We had a beautiful honeymoon on texel.
Pieter
2016-10-23T00:00:00Z
Polly is the perfect host- she is friendly,reliable ,helpful and is also respectful of your space. She went out of her way to drive us to the ferry which was really nice of her. We loved staying in Den burg,with its cluster of great eating places , it felt like a real privilege to stay in an old and beautiful family home,which Polly is tending and restoring with taste.There is a sense of history in every room and some lovely art work which was done by the family and this gave the house even more history- to see pictures and paintings by the people who have lived here before made the building of even more interest. All arrangements were clear and everything felt relaxed and we were able to enjoy a carefree stay in a lovely building.Polly was generous in her gifts of wine and some food- we couldn't ask for a better host.
kay
2016-07-30T00:00:00Z
Thanks Polly. We had a wonderful stay in your one of a kind family house. The girls and us felt so much at home. It was so thoughtful to leave the great gifts. We would love to come and visit again! Regards, Didric & Carmen
Carmen
2016-11-01T00:00:00Z
We had a very nice time with our family, the location was great. A very nice restaurant sits just opposite the house (de Luwte) and all else is close-by too even if you could easily find a book to spend a day just relaxing in this cosy 17th century home (if we hadn't brought our kids;-)
Colin
2015-07-17T00:00:00Z
Polly is the best host ever and her home is amazing! Best designed and most authentic place we have stayed. I really enjoyed talking to her about the history of the house and her family. She was also very helpful is giving us tons of recommendations of places to visit in the area and tips for traveling with kids! We hiked the sand dunes, cuddled baby lambs, and picked flowers and berries from a local farm. The location is perfect too, right off the square where there are many great restaurants, pubs, and a farmers market! I only wish we could have stayed longer!!!!
Alicia
2015-07-29T00:00:00Z
I made a lot of good experiences with air bnb, but that one is absolutely the best!!! We had a wonderful and very relaxed time at Pollys House! It looks exactly like on the photos an has even more very nice "vintage" details and family heritage objects. The house has a lot of history that you can feel! The kitchen is full equipped with everything you need, there is salt, pepper, oil, vinegar, spices, sugar, coffee, tee etc. We arrived at 9 pm and Pollys friend Desirée (who gave us a very warm and kind welcome, and with whom we had been in what's up contact during the journey) had a delicious tomato soup, a fresh baked baguette and a bottle of nice white wine waiting for us. Wow, what a great surprise after a 6 our journey by plane, train and ferryboat! This is really what hospitality means! She was so friendly and explained us everything about the house, where the supermarket is (at 3 min walk), where the nicest beach is (pal 12, approx. 20 min by bike, depending on the wind) etc. She told us, that Polly is on the mainland but will come for the weekend so we will see her later, what we did. Polly is extremely friendly and openminded. We had a nice chat in the kitchen. Communication with her when booking and before arrival was very easy, quick and precise by Email and what's up. As we told her that we want to rent bicycles, she was so kind to make a reservation for us at a local rent-a-bike shop (Thank you very much, Polly!). So as we went to the shop the morning after arrival, the bikes (of very good quality and not expensive!) where all ready to go! You can put the bikes inside the courtyard, so you don't have to leave them on the street during the night. But anyway, Texel is very safe! The house is very quiet even if it is in the middle of the town, so you sleep without any noise, you only hear the birds in the morning and the church bell (they stop during the night!) There are a couple of very nice restaurants around the corner. But anyway, Den Burg is so small that you can do everything by foot. There are a lot of nice shops for clothes, home deko, etc. There is also a very nice vintage shop (sorry, don't remember the name but it's near the museum). Den Burg has a very good bakery, a organic-supermarket, a Jumbo (supermarket) etc. But you can also buy fruits and vegetables at the many farms you will find on the way to other villages or to the beach. They sell strawberries, eggs or jam on the roads. Everybody on Texel was extremely friendly and helpful (as the Dutch generally are!) I can absolutely recommend to make holiday on Texel and stay at Pollys house, and would be happy to come again one of...
Caroline
2015-07-27T00:00:00Z
Polly treated us like family upon our arrival. On the table was a bottle of wine, chocolate and paper models for the kids. Her place was like stepping back in time.
Steve
2016-06-03T00:00:00Z
Room Type
Entire home/apt
---
Property Type
House
---
Accommodates
4
---
Bedrooms
Den Burg, Noord-Holland, Netherlands
Het huisje staat in het centrum van den Burg. Het is een oud bakkerijtje en de originele oven is gebruikt in het interieur. De woon lagen zijn door middel van kleine stap tredes aan elkaar verbonden wat een erg leuk beeld geeft. Schuin tegenover het huis is n pittoreske bioscoop met een terras, en 20 mtr verder loopt u of de supermarkt of de winkelstraat in met verderop een plein met restaurantjes en kroegjes. Kortom alles op loop afstand. U zult hier heerlijk tot rust komen.
Room Type
Entire home/apt
---
Property Type
House
---
Accommodates
4
---
Bedrooms
Den Burg, Noord-Holland, Netherlands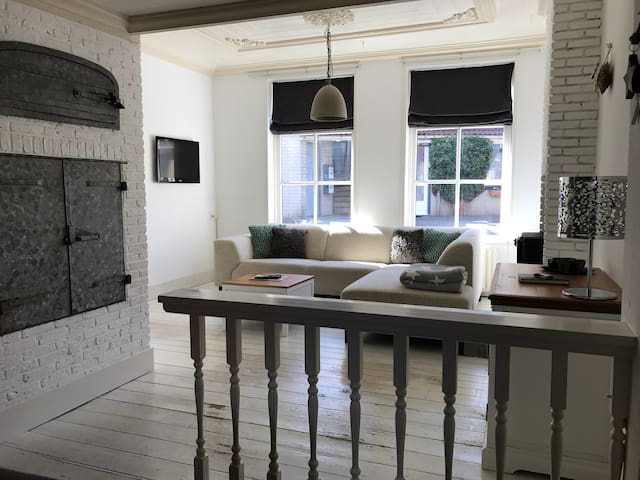 Den Helder - Airbnb
:
Average

4.61

out of

5

stars from

417

guest reviews
1

–

18

of

109 Home Rentals
Enter dates to see full pricing. Additional fees apply. Taxes may be added.