This home, located right next door to my residence, is the third Detroit home I've taken on as a renovation. It still has a few more details to hammer out, but due to the huge demand for accommodations, I decided to list it early at a discount rate. It is adjacent and connected to my urban duck farm!
I'm not going to lie, since the housing crash, many people left this neighborhood, so there is blight, empty houses, and empty lots where houses used to be. But the good news is, it is considered one of the more stable neighborhoods in the city. In the entire three years I have been renting on airbnb, over 100 rentals per year, we have not experienced a single crime incident. We are also located blocks from Grosse Pointe, one of the safest suburbs in the area, where there is shopping, groceries, coffee shops, restaurants, and most other amenities.
Suzanne was a gracious host. The space was roomy for my group of four. The neighborhood was quiet despite its appearance. I would rent it again.
Sherwin
2016-02-23T00:00:00Z
This place is very spacious and comfortably accommodated myself and three other people. It's a very clean space although it is undergoing renovations. Suzanne was a great host and introduced herself to us while we were out on the porch. She is honest and lets you know that the neighbourhood does have some abandoned houses due to the housing crash. Do not be intimidated by the neighbourhood, everyone is quite friendly. If you have a car, you can easily drive around Detroit from this area. One suggestion is to maybe put up some temporary curtains for the rooms that do not have doors. Overall, we enjoyed our stay here!
Eloisa
2015-09-07T00:00:00Z
suzanne was very accommodating and helpful and the flat was perfect. we had everything we needed in this comfortable and spacious house.
Karla
2016-04-25T00:00:00Z
Wonderful spot to stay when visiting Detroit. Lots of room, beautiful china, and a newly remodeled bathroom! And check it was so easy! Will definitely be back on my next visit to the area.
Madeline
2017-02-27T00:00:00Z
A fantastic place to call home for a week. Lots of space, a decent kitchen (that came with some surprise food), an amazing sofa, and a good neighborhood. We somehow missed meeting Suzanne every single day, but her communication was great (even when we accidentally parked on the grass that was her lawn and not her driveway, she was very patient (note to future guests: park in the driveway to the right)). The one teeny inconvenience we noted is that the two smaller bedrooms do not come with doors (but all of the beds are amazingly comfy). She calls it a fixer-upper, but this 1st floor of a house is charmingly simple yet has everything you need, and the fact it isn't fancy keeps the price in the range of perfect. Thank you for hosting us Airbnb newbies - we will definitely aim to be back next year.
Janine
2015-11-23T00:00:00Z
Beautiful house in a nice neighborhood, very close to everything we needed. Would definitely stay here again and recommend!
Camila
2016-02-16T00:00:00Z
We were in and out pretty quickly (just a brief overnight stay), but accommodations were as described. Because our stay was short, we didn't have a chance to interact much with Suzanne, but she was very quick to respond to messages throughout the booking process and was available if we had any issues or questions during our stay.
Elizabeth
2016-05-23T00:00:00Z
The place was roomie and comfortable with a great trip! Check in was extremely easy, I would definitely recommend staying here!
Amanda
2016-08-06T00:00:00Z
Room Type
Entire home/apt
---
Property Type
Apartment
---
Accommodates
5
---
Bedrooms
Detroit, MI, United States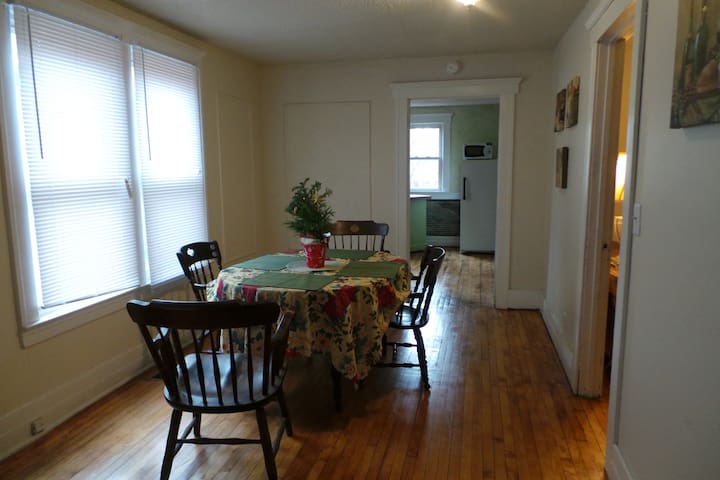 LOCATED RIGHT ACROSS THE AMAZING CITY OF GROSSE POINTE, CLOSE TO BEAUTIFUL PARKS, BELLE ISLE AND THE WATERFRONT, OUR PROPERTY IS LOCATED IN ONE OF DETROIT SAFEST NEIGHBORHOOD, IN A CLEAN AND QUIET STREET. OUR PLACE IS COZY AND FULL OF NATURAL LIGHT. WE BELIEVE THERE IS BEAUTY IN DECAY AND WE ARE HAPPY TO SHARE WITH YOU SOME OF DETROIT'S RICH HERITAGE THROUGH OUR COLLECTION OF OLD BUILDING PICTURES AND OLD FURNITURES. WELCOME TO MOTORCITY!
ON TOP OF BEING SAFE AND QUIET, OUR STREET IS FULL OF BEAUTIFUL TREES. NO DOUBT YOU WILL ENJOY TAKE A WALK OR A JOG TO THE WATERFRONT THROUGH GROSSE POINTE GORGEOUS MANSIONS
Though Sam is very good with communication the house description lacks a few details. Detroit is a very challenged, difficult place with alot of unsafe areas. Most travelers may not know the unsafe areas but driving to this house you soon learn the area is very unsafe. With garbage all around the neighborhood, boarded up and burned down houses, closed businesses, you learn very quickly this isn't a very safe area. Just a heads up....
Jason
2016-12-26T00:00:00Z
the host cancelled our reservation three days before our trip. I am still waiting for my refund. dealing with airbnb on this has been an absolute nightmare. first and last time I ever book with this service.
Rita
2017-03-26T00:00:00Z
great with communication and a nice little house!
Colin
2017-02-20T00:00:00Z
I came to Detroit for a quick business trip and stayed at Sam's place for one night only. The property is exactly as listed on airbnb. Sam sent me very detailed  instructions one day prior my arrival date: Checking was very easy and super convenient with keys waiting for me in a lockbox. The neighborhood is very quiet and safe, and the house is easily accessible from downtown Detroit where i had my business meetings. Parking was easy and free right in front of the house. The flat was clean, well organized and super stylish. The old vintage pieces of furnitures and pics are very cool! i was dead tired after a long day of work and was happy to find a super comfy memory foam mattress waiting for me! Overall, great spot, great price, i will definitely be back again!
Rodolphe
2016-10-26T00:00:00Z
Great place!
Steven
2017-02-05T00:00:00Z
Sam was super responsive and provided wonderful check instructions for the apartment and even better recommendations for things to do around Detroit. The apartment is fairly minimal so be prepared for no tv, no wifi, no speakers (there was a record player but I think it was only for decoration) and no bed frames (mattresses resting on crates on the floor). With that said, the place seemed safe, was quite and clean. It was perfect for dropping our bags and going.
Adam
2017-03-19T00:00:00Z
Great little house in a cute neighborhood near the city limits. Only thing I missed was WiFi but that's no big deal. Would stay again!!
Joseph
2016-10-16T00:00:00Z
Room Type
Entire home/apt
---
Property Type
Apartment
---
Accommodates
6
---
Bedrooms
Detroit, MI, United States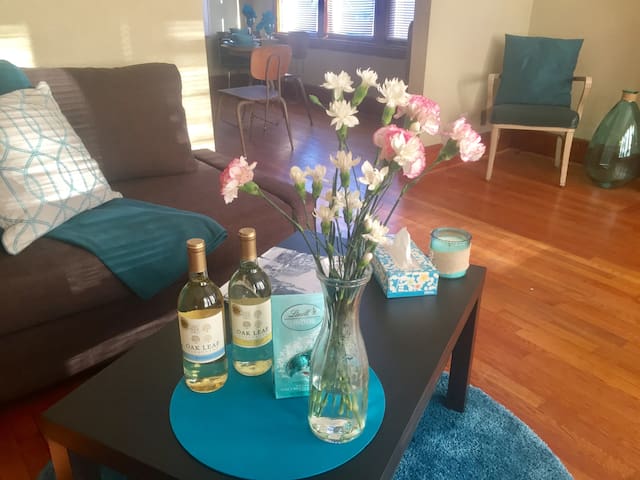 A short walk to restaurants and shops in The Village of Grosse Pointe or a quick drive to downtown Detroit, our charming place is great for couples, solo adventurers, families or business travelers. You will enjoy the recent renovations with period touches.
The unit includes a recently renovated and well-equipped kitchen and breakfast bar, which opens up to a dining room and wide entry living room that looks towards our front patio and tree-lined street. The middle of the unit has two bedrooms on either side of a full bathroom. The master bedroom opens to a large office area with a second flat-screen TV and double doors going out to the large back deck. A Sonos sound system is available throughout the unit.
The City of Grosse Pointe is a community nestled along the shores of Lake St. Clair...a place where lovely homes grace tree lined streets. Residents are afforded a scenic waterfront park with two outdoor swimming pools and a private marina. The City's centrally located small business district called The Village is popular for its many quaint specialty shops and boutiques, salons, art galleries, coffee shops, and its assortment of interesting restaurants. We are a short two block walk from The Village, downtown Grosse Pointe.
Everything was fantastic! Great location, walkable to the Village and on a quiet street. The home is very well planned for a guest: food staples, phone chargers by beds, sonos speakers throughout the house. This is perfect for any type of visit to Grosse Pointe. Plus the hosts were very easy to communicate with!
Chris
2016-09-18T00:00:00Z
It was a pleasure staying at Robert's home. He was very responsive every step of the way and provided all the information needed to make for a relaxing stay. The home is exactly as pictured - newly renovated and well decorated for comfort. The bed was especially comfortable for a good night's sleep. The location is convenient for walking to the main village area for restaurants and shops. I'd be happy to stay again. Thanks, Robert!
Sandy
2016-11-04T00:00:00Z
Robert's home is ideal for a comfortable stay in the Grosse Pointe/Detroit area. The home is very clean, cozy and warm; perfect for two couples, or only one person. It is in a quiet, residential neighborhood, walking distance to the Village shopping district & only 15 minutes from downtown Detroit. Communication with our host was excellent. All of his responses were very timely and he contacted us soon after our arrival to make sure his home met our expectations and assured us we could contact him with any questions or concerns. Robert gave us very complete information about everything we would need to know about his home, the neighborhood, restaurants and attractions before our arrival. We would definitely recommend this place to others & would stay here again!
Barb
2016-12-30T00:00:00Z
Robert was an excellent host! We were welcomed with a delicious bottle of wine, instructions for the house, and Detroit recommendations. The house was cozy, clean, and comfortable. The neighborhood was charming, and Trader Joe's, Kroger's, and other restaurants/shops were within 2-3 blocks from the house. Overall, we had a great time and would highly recommend!
Evonne
2016-12-01T00:00:00Z
This was the ideal location for us. 1.5 blocks from the village, with tons of shopping and dining. Safe, quiet neighborhood. The house was also well situated for all of your digital needs - learning thermostat, usb chargers well placed around the house, and of course the christmas tree was activated by Amazon Echo. Extremely happy with our stay, and I'm sure we will try to stay every time we come into Grosse Pointe Park.
Tom
2016-12-27T00:00:00Z
Robert's place is beautifully and comfortably furnished. We enjoyed watching basketball on the big screen TV, slept well in his very comfortable bed, and found absolutely everything we needed in the kitchen. He has great taste - his place is as lovely as it is comfortable. Robert kept in touch with us before and during our stay, and anticipated our needs when a late-season snowstorm arrived. We would definitely stay here again.
Anne
2017-03-17T00:00:00Z
Upsides: The location is ideal; exactly what is needed in this area - for those in the know, this is a very underserved spot for accomodations. The flat is really absolutely lovely...well decorated, very welcoming and quite roomy. The master bedroom bed was comfortable. Plenty of hot water (not always the case for the Pointes). Nicely appointed kitchen. Owner very responsive and an excellent communicator, which was most appreciated. On street parking was always available. Downsides: Regrets, we have a few... Owner, in his defence, had just moved in (???) / been remodeling so while I will honestly review, I think it fair to cut him a bit of slack here... Firstly, this is a classic old Pointes 2 flat, built when privacy was not as important a (URL HIDDEN) it's noisy. Owner was very clear about need to be considerate of upstairs tenant; just wish tenant had been asked to be equally considerate of guests below! We'd been out nearly every evening, and so it was not until our night in that this issue came up. Could clearly hear upstairs tenant's conversation during our night in - just thought he was a loud talker. Nope. Next morning - Monday, to be precise - we were awakened before 5.30a by the sound of his mobile phone wake up alarm going off; we actually thought it was one of our mobile alarms/phones ringing, that's how loud and clear it was! This was followed by another round of alarm sounds at about 6.00a (just as we were dropping back off to sleep) followed by walking about, loo, etc. Suggestion: Don't sleep in the master if you are wanting a lie in on the weekdays... Secondly, we had some issues with amenities. No hanging space, very little unpacking space alloted for guests, period; had to resort to using front bedroom bed to take things out of our cases. When asked about an iron - not a listed amenity, but when hiring a private home, any reasonable guest expects this appliance available, - owner was not sure where it was, and asked us to hunt for it, which was super awkward. Never found one - though did find ironing board - so I had no choice but to nip out and purchase one. Spout to bathroom soap dispenser came off on first use - clearly this has been an established problem after investigating repair - causing soap to spurt all over my clothing and sink/toilet area, thereby necessitating both bathroom clean up and a wardrobe change. Washing machine smelt horribly of mold/mildew, even after running it 2x on hot water cycle with cleaning product, so using it was completely out of the question. Overall, the downsides are issues that we have every confidence Owner can/will resolve satisfactorily, and we'd certainly consider staying again if we were assured that they were.
Tiffany
2016-10-25T00:00:00Z
Robert's place is beautifully appointed, super comfortable, and in a great location for hanging in GP or going into Detroit. Very convenient to walk to the Village. Walking in GP is the best...sidewalks everywhere. Robert was the best host. Always responded within minutes and super organized. Highly recommend Robert's place...good sized LR, DR, 2 BR, Office and kitchen...would love to come back in the summer to enjoy GP as I did as a kid...Thanks, Robert
Sara
2017-04-09T00:00:00Z
Room Type
Entire home/apt
---
Property Type
Apartment
---
Accommodates
4
---
Bedrooms
Grosse Pointe, MI, United States
Sunny and bright, walk-up 2 bedroom flat. Nice sized living, dining, and kitchen, 9' ceilings, outdoor porch. Newly remodeled and furnished with quality original mid-century, classic DWR and only 2 Ikea pieces. Premium Stearns & Foster mattresses. Completely equipped kitchen, linens, towels. Quiet location 1.5 blocks from restaurants and services. Midtown Detroit 15 minutes by car, 30 minutes by bike. Discount: Weekly (25% 7 nights). Monthly (50% 30 nights). Complimentary bikes available.
MCM furnishings including, Eames, Herman Miller, Emeco, Lane, Broyhill. CENTRAL air conditioning and gas forced air heat. Brand new kitchen remodel with gas range. Brand new stainless steel refrigerator, dishwasher, microwave hood. New bathroom sink, vanity, and toilet. Original wood flooring throughout. Outdoor porch. 50" HDTV + 32" Combo HDTV in kitchen.
If you're relocating to the metro Detroit area or on a consulting, academic, medical residency, or project management assignment, consider the Grosse Pointe area for your stay. Quiet and convenient location in Grosse Pointe Park that is close to neighborhood shopping and services.
David was an awesome host and he's got a great apartment that we fully enjoyed. If we could have stayed there longer, we definitely would have. His place is always booked because people who have stayed there before want to stay there again. It's in a very safe area and the neighbours are great. We highly recommend David's place!!
Viva
2016-05-29T00:00:00Z
David is a wonderful host with a well-stocked spot in Grosse Pointe Park. The place is exactly as advertised and he comes with a host of information about the area, and especially bikes! He is responsive and attentive to anything you might need while there.
Matthew
2016-07-02T00:00:00Z
Quaint, quiet, well-maintained traditional duplexes; conveniently located to my relatives, to charming Village, to elegant Hill, to beautiful parks and water views, relaxing cafes, restaurants, coffeehouses. I had a car and explored the area and found lovely properties for sale. SOC/Services for Older Citizens in Grosse Pointe Farms is simply marvelous!
Anna Katherine
2016-10-18T00:00:00Z
David was a wonderful host, very kind, and was always very quick to respond. The space fit our needs perfectly. It was very quiet, and a great escape for my family, while our home was undergoing renovations.
Rebecca
2016-12-14T00:00:00Z
We travelled to Grosse Pointe for Memorial Day long weekend and I must say that David is a wonderful and accommodating host. We felt welcomed and comfortable as soon as we arrived and continued to feel so as the weekend progressed. The unit is exactly how it's described and very clean. David has the place professionally cleaned after each visitor departure, and we were able to tell because the whole unit smelled fresh, like it had just been cleaned. The bedding was fresh, there were clean towels available, and the whole space felt just right. The unit is spacious and fit all four of us with room to spare, definitely a much better option than a hotel room. In terms of location, this unit is only 15min away from downtown Detroit and is situated in a beautiful quiet neighbourhood. We had no problems finding our way around (both driving and Uber) as the main road into downtown Detroit (Jefferson Ave) is a couple of streets away. We felt very safe walking through the neighbourhood and heading back to this unit after a long day out was a welcomed reprieve. Something that I found outstanding about David and the service he provided us was his prompt responses to my questions leading to, during and after our stay. He also express posted a pair of eyeglasses that we left there to our Canadian address, which I think is exceptional. My travel companions and I felt that staying in this unit made our trip to Detroit/Grosse Pointe memorable and an all around awesome time. I highly recommend this Grosse Pointe Executive Rental, it is well worth the cost.
Naomi
2016-06-01T00:00:00Z
We were in town with our two teenaged boys for a family event, and David's place was a wonderful refuge for us. It has a modern functional kitchen, a separate living room for privacy and two very comfortable bedrooms. It is well located on a quiet street which is close to shops and is a perfect jumping off point for both Grosse Pointe and Detroit. David was very responsive to a few last minute questions that I had, and we really appreciated his hospitality. We will definitely be back!
Elizabeth
2016-09-19T00:00:00Z
The place is even better than described and David was helpful and communicative. I'd love to stay at his place next time I'm in town.
Jared
2017-02-19T00:00:00Z
We rents Davids place for our family we flew in town for the holidays to visit us. The place was perfect as it's located 3 mins from us, clean, spacious and David was very easy to communicate with. He responses promptly and is very helpful. We've rented his place again for other guests who will be in town. Great location
Stephanie
2017-01-05T00:00:00Z
Room Type
Entire home/apt
---
Property Type
Apartment
---
Accommodates
4
---
Bedrooms
Grosse Pointe Park, MI, United States
Nice 2 bedroom condominium , walking distance to Lake Saint Clair, community pool, public library, 40th district court, city hall, CVS pharmacy, Nino Salvaggio supermarket, easy access to I-94 and 696 highways, boating, fishing, restaurants and bars. Saint Clair Shores is part of metro Detroit area, 13 miles to downtown.
Cozy, clean and comfortable apartment with everything you need to enjoy your stay.
Beautiful streets full of trees that makes your evening walks a pleasure during summer and fall.
Sandy was very easy to communicate with. Her place is clean, safe, quiet and convenient!
Rick
2016-11-03T00:00:00Z
Perfect for a family vacation. Easy access to a variety of venues.
KAREN
2017-01-02T00:00:00Z
My family and I had a good time staying in Sandy's condo. The neighbors were a little noisy, but, other than that, everything went smoothly and as expected. Lots of convenient storage. If you look at it on a map, it's near a main road -- but we never heard the road once (and I'm a very light sleeper). Quick access to the highway. Very child-friendly. Quick walk to a library with a children's section, too.
Cole
2016-10-15T00:00:00Z
The condo was lived up and exceeded our expectations. It was a great venue for our family to stay for a couple of weeks while relocating back into the Detroit area. It is in a great neighborhood with easy access to the local freeways with most of the metro Detroit area reachable within 30 minutes. Sandy is a wonderful host. A must stay for any couple or small family visiting Detroit.
Steven
2016-10-31T00:00:00Z
Ultimate recommendation! Clean and cozy. Sandy is nice and sweet! If you are in town this is a perfect place to stay for the amount . Also a perfect place close to anything you need in a beautiful city. Thank you Sandy !
Kleibert
2016-12-10T00:00:00Z
Sandy's place was great! Very clean living space and comfortable. Definitely would recommend to a friend.
Matthew
2016-10-10T00:00:00Z
We couldn't be happier with our stay at Sandys place...everything is just like she said. Quiet lovely condo, would recommend to anyone, we stayed almost 2months and wish we could stay longer...don't hesitate this place books up
David
2017-02-25T00:00:00Z
Room Type
Entire home/apt
---
Property Type
Apartment
---
Accommodates
4
---
Bedrooms
Saint Clair Shores, MI, United States
My house is very spacious, clean and has classic modern feel to it. I do have a cat, incase you do not like animals or if you're allergic. There is no smoking within the house, but you're more than welcome to smoke outside. The room that you would be residing in, is a little under-furnished, but is quiet and comfy.
The house is open for you to use. There is a washer and dryer in the basement and the fridge is stocked with good food.
The neighorhood is friendly and there are many local bars and restaurants within a short walking distance.
Room Type
Private room
---
Property Type
Apartment
---
Accommodates
1
---
Bedrooms
Grosse Pointe Park, MI, United States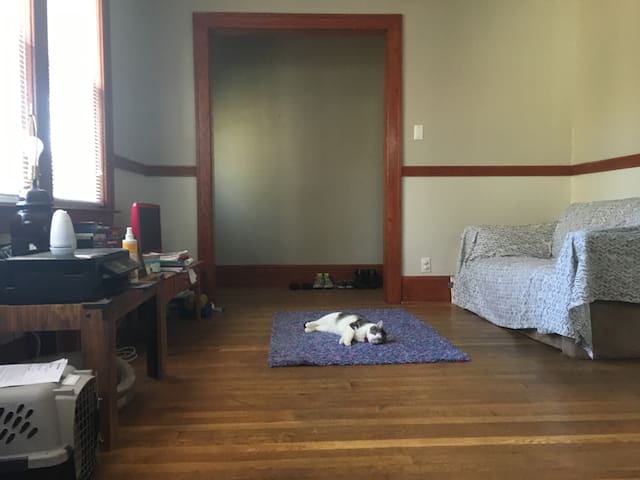 Located In the Cozy, Vibrant Commercial District of Grosse Pointe Park. With Walkable Restaurants & Bars. Re-Emerging Detroit Is Just A Short Drive Away. Great For Out Of Town Wedding Guests.
No Other Rentable Space In All The Grosse Pointes
The host canceled this reservation 5 days before arrival. This is an automated posting.
Angela
2016-09-07T00:00:00Z
Room Type
Entire home/apt
---
Property Type
Apartment
---
Accommodates
8
---
Bedrooms
Grosse Pointe Park, MI, United States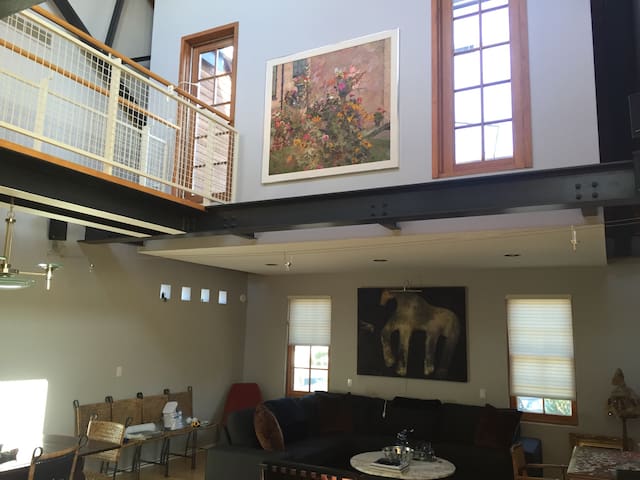 1

–

7

of

7 Apartment Rentals
Enter dates to see full pricing. Additional fees apply. Taxes may be added.