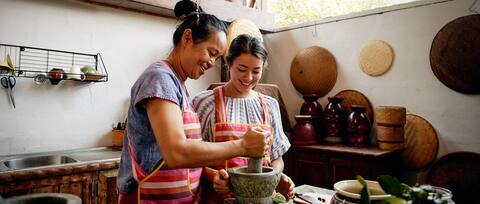 Take your cooking up a notch with Airbnb Experiences—unique activities led by locals. Every cooking class on Airbnb immerses you in the foodways of a region with hands-on instruction from expert hosts.
No results
We couldn't find anything matching your search. Try searching other keywords.
Make tacos Al Pastor with a chef
"Chef Raja is a wonderful tour guide, experienced teacher, and top-notch chef. One of the best travel experiences I've ever had." – Guest Review
See what's cooking
What are Airbnb Experiences?
Airbnb Experiences are unique activities all around the globe designed and led by local hosts.
Book one today
Host an experience on Airbnb
Earn money and spend more time on your passions by leading people on activities you love.
Learn more