My place is close to Historical Chepstow and Chepstow racecourse. The forest of dean and Wye Valley. We are 1.5 miles from the train station and have excellent motorway access, handily placed to visit Bristol and Cardiff. We offer a friendly relaxing environment having run B&B's in the past. We are happy to offer any a help and advice to improve your visit and be there to greet you on arrival. Tea and coffee making facilities are available in each room
Tea and coffee making facilities are available in each room
Room Type
Private room
---
Property Type
House
---
Accommodates
1
---
Bedrooms
Bulwark, Wales, United Kingdom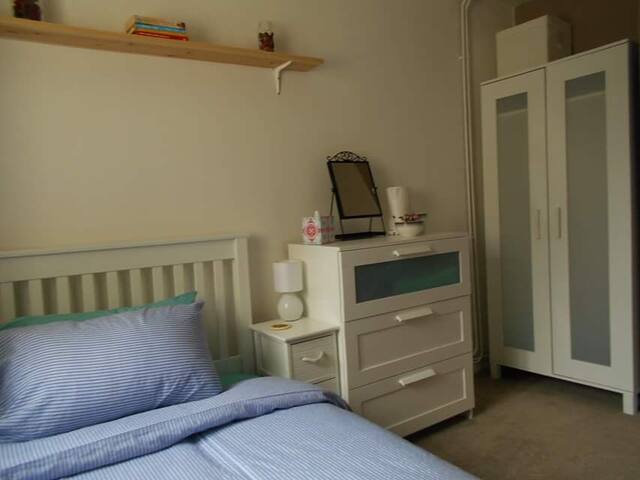 Our guest room is on the top floor of a family home. It's large and airy with fantastic views over the Wye Valley to the front & Bristol Channel to the rear. It has all home comforts provided eg toiletries, bathrobe, Nespresso machine. We are a 15 minute walk to Chepstow town & racecourse. Everyone is welcome in our home & we will do what we can to make your stay a happy one. We don't provide a formal breakfast but you can help yourself to cereal, toast, fruit etc. from our kitchen.
Amanda's place in Chepstow was just as described, lovely views, easy parking and perfect for me. The room is comfortable and it was very quiet. Amanda provided a fruit dish which was a very nice surprise and well received. Thank you and recommended!
sue
2017-03-27T00:00:00Z
Exactly as pictured, had a lovely stay. Will be looking to stay again. Thank you
David
2017-04-09T00:00:00Z
Room Type
Private room
---
Property Type
House
---
Accommodates
2
---
Bedrooms
Chepstow, Wales, United Kingdom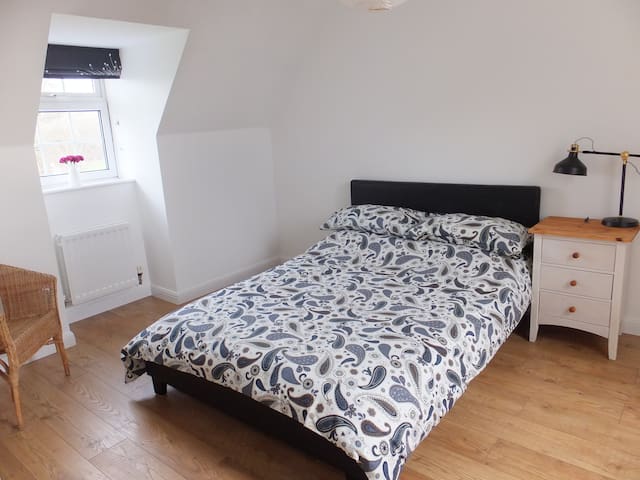 Overlooking the Wye estuary and the Severn Bridge this comfortable home offers easy access to the M4 and M5. Ideal for the National Dive Centre, solo adventurers, couples, business travelers, and for walkers we are on the Offa's Dyke path.
The most comfortable bed I've ever slept in. Michael and Heather were great hosts and a pleasure to chat with, I couldn't fault my stay. If I end up walking through the area again, I'd love to stay another time.
Tai
2016-10-20T00:00:00Z
Our stay at Michael and Hester's was wonderful! They were very helpful in helping us locate their home and very warm in welcoming us to it. The room was very comfortable and the conversation was really nice :) Would definitely recommend!!
Yasmine
2016-11-15T00:00:00Z
Relaxed and friendly people, comfy (big!) bed, lovely and quiet. Great view of the suspension bridge from the window. Slept very well.
Peter
2017-02-08T00:00:00Z
Very welcoming and accommadating. Quiet location but close to Chepstow.
Alistair
2017-01-28T00:00:00Z
Hestor and Michael are a lovely warm and welcoming couple who it was a privilege to meet. I chose their accommodation purely for the location but I would definitely stay again if I was in the area. Friendly and engaging and generous with their home and hospitality. Great experience and I felt comfortable from the moment I walked in the front door. Wouldn't change a thing. I can only hope that all my AirBnB experiences will be like this.
Sarah
2017-02-12T00:00:00Z
We had a great time over there! Beat hosts;-)
Ale
2017-03-04T00:00:00Z
Michael and Hester are just perfect hosts! Very kind and welcoming and their house is lovely. We had a great time and felt like being at home...
Ale
2017-03-05T00:00:00Z
Great hosts, amicable, relaxed and willing to help
Larry
2017-02-13T00:00:00Z
Room Type
Private room
---
Property Type
House
---
Accommodates
2
---
Bedrooms
Sedbury, England, United Kingdom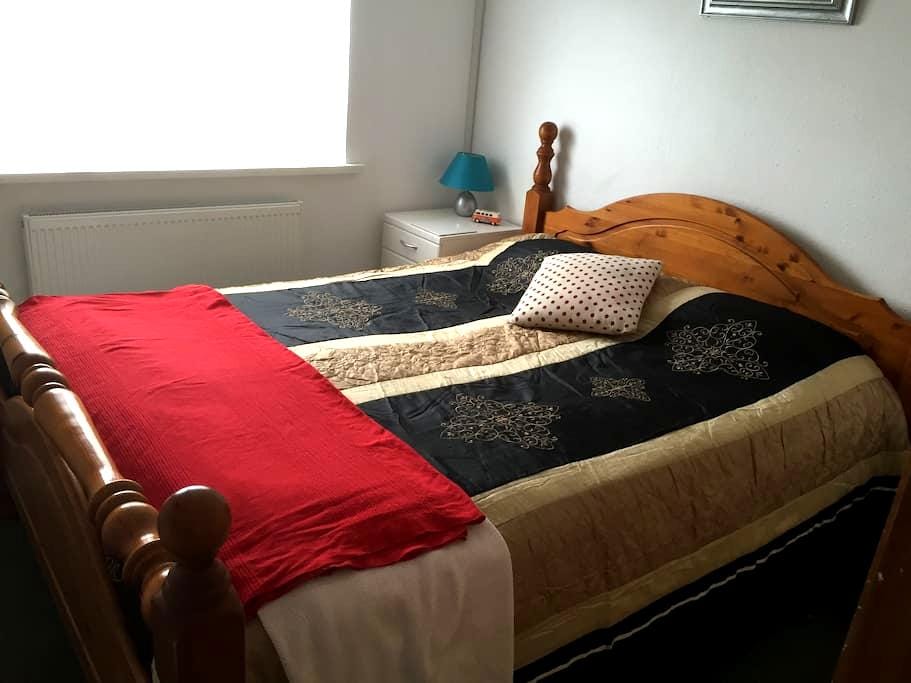 Our home is close to Historic town of Chepstow with its Castle & Museum & Racecourse; the Wye Valley Walk; Offa's Dyke Footpath; National Cycleway Route 4 & family-friendly activities; near to Cardiff and Bristol & Monmouth. It's an ideal 1-2 night stay for couples, solo adventurers, and business travellers.
Comfortable, light and airy double bedroom, with tea and coffee making facilities. Quiet room, overlooking a beautiful back garden.
We're only 75 metres from the main road, but No.20 is on a quiet cul-de-sac with a green field in front and gardens behind, so you're guaranteed a good night's sleep. There are several decent hostelries just 5-10 minutes' walk away in Chepstow. The nearest, the "Two Rivers", part of the Marstons Chain, is 100 metres away, just on the main road. More exotic fare is available in the town.
Outstanding accommodation. Richard made sure I had everything I needed and run the extra mile in every occasion in order to surpass my expectations. The room was lovely and had tea/coffee available, breakfast was fantastic and Richard lent me a map for my walk, as well as giving me a lift to the beginning of the route. Even though I only stayed for one night, they really made me feel at home, thank you!
Alberto
2017-04-05T00:00:00Z
Room Type
Private room
---
Property Type
House
---
Accommodates
2
---
Bedrooms
Chepstow, Wales, United Kingdom
Room at the rear of the house over looking the garden, decorated in light colours. With a double a bed , wardrobe and desk to use a laptop or work at. With tea and coffee making facilities
Room Type
Private room
---
Property Type
House
---
Accommodates
2
---
Bedrooms
Bulwark, Wales, United Kingdom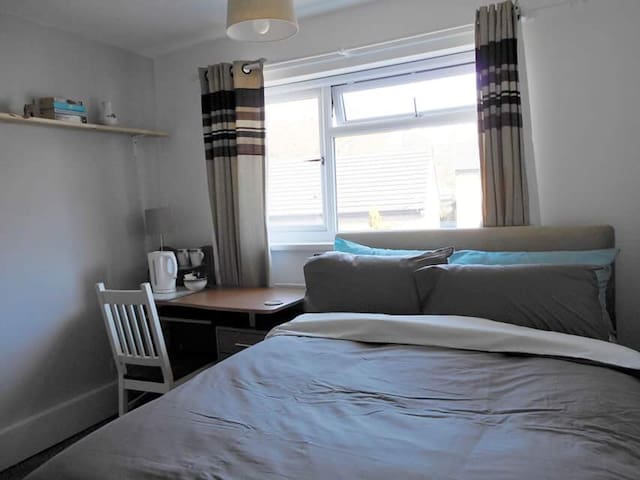 Enjoy this comfortable, cosy family boutique styled home. In extensive grounds with breathtaking views you might not want to venture out. But if you do... within a 3 mile radius you can enjoy the Medieval town of Chepstow with Castle, boutique shops, restaurants, coffee shops and bars, riding and diving centre. Or within a 30 min drive you can explore tranquil Usk, Monmouth,Forest of Dean or charming Cheltenham, Cardiff, Bustling Bristol or the beautiful Georgian town of Bath.
This barn conversion has all the comforts of home and more. From comfy beds, feather duvets and pillows to outdoor eating and cooking areas. The colours and textures are designed to make this a truly peaceful and calm retreat. The space is perfect for family and multi- generation family get-togethers.
The barn is located in a small rural enclave, quiet but not cut off. There is an enormous choice of rural and outdoor activities to choose from within a short distance of the property from riding, golfing, diving and outdoor activity centre Go Ape. A farm shop and amazing family butchers is located within a short drive. Bristol makes for a amazing day out , SS Great Britain and Bristol Zoo are musts. Bath is a gem, visit for its beautiful Georgian architecture. There are plethora of Castles to explore at Chepstow, Cardiff and Raglan. We are more than happy to recommend personalised itineries so you can make the most of your stay.
Beautiful house, with a lovely design aesthetic and a real touch of luxury. Magnificent aspect out across the Severn, we were really struck by the huge skies. Really tranquil and relaxing and Lisa was a very effiencient attentive host. If you're looong to accommodate a large family or group in comfort, or for a luxurious base for exploring the Wye value I would recommend highly. We would have loved to stay longer.
Jonathan
2017-04-03T00:00:00Z
Stunning house in a beautiful location.
William
2017-03-27T00:00:00Z
Room Type
Entire home/apt
---
Property Type
House
---
Accommodates
10
---
Bedrooms
Tidenham, England, United Kingdom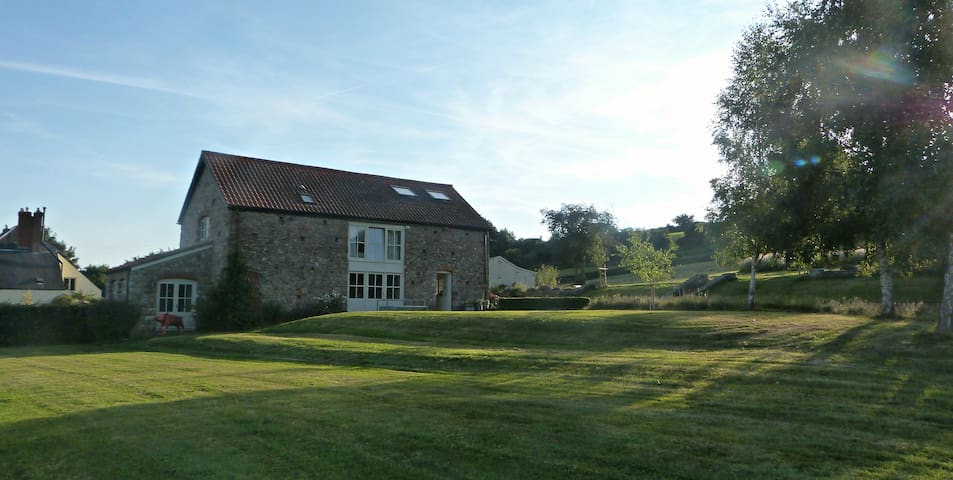 BroadRock offers unique accommodation and experience, versatility is the key with split beds the bedrooms can be doubles or singles. All guests have the full use of the kitchen, lounge, games room & terrace. Whether you are in the Wye Valley to be active or relax BroadRock can be what ever you want it to be. Beautiful Farrow and Ball inspired bedrooms await you with generous en-suites in all rooms. If you have any doubt? then please take the time to look at our trip advisor reviews.
With the original Rock Cottage dating back to the 18th century BroadRock covers multiple levels. You have all the modern amenities you require with Sky HD, wifi throughout the house plus wood burning stoves and a SMEG fridge this is truly a great place to stay and relax whilst exploring the Wye Valley.
Woodcroft is a small village 1.5 Miles from Chepstow and located on the cliff tops of the Wye Valley and Wintour's Leap.
We were made to feel extremely welcome by Richard, who was laid back, friendly and really helpful. We received lots of advice about places in the area, including places to visit, restaurants and bars. The property was excellent, lovely bedrooms and great bathrooms. The kitchen was spacious with everything you needed, games room was fun, especially the pool table! As we were going to the rugby in Cardiff on the first night Richard kindly took us to the station to catch the train. This is a lovely house with everything you could want, slightly out of Chepstow but walkable. A good location for exploring the surrounding area. Our whole group thoroughly enjoyed the weekend at BroadRock and we are looking forward to going again -soon hopefully!
Lisa
2016-02-29T00:00:00Z
The host canceled this reservation 121 days before arrival. This is an automated posting.
Gary
2017-01-18T00:00:00Z
Room Type
Entire home/apt
---
Property Type
House
---
Accommodates
8
---
Bedrooms
Chepstow, Gloucestershire, United Kingdom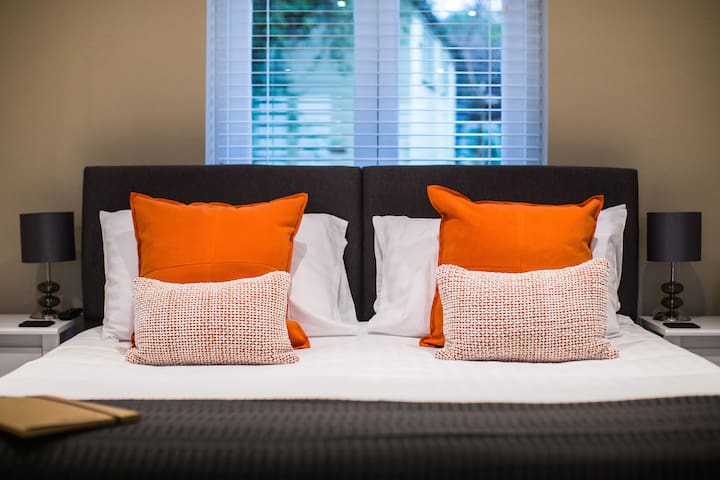 Comfortable home in Chepstow, a couple of minutes from the Severn Bridge (M48), walking distance to the racecourse, the beginning of Offa's Dyke Trail and the start of the Wales Coastal Path are also nearby. Chepstow is set in the beautiful Wye Valley, with a historic castle and is a short drive from Tintern. I do not provide a cooked breakfast but you are welcome to use our kitchen facilities or help yourself to cereals, toast and spreads. Well behaved dogs are also welcome at a small additional charge. No smoking in the house but we have a secluded garden and conservatory in which to smoke. Secure lock up for bicycles in the garage. There is a Britsh Rail station and bus terminus is in the town a 5 minute drive from the house (25 Minutes Walk).
Terry & Cheryl went above and beyond to introduce us to Welsh hospitality. They set the bar high!!! We are hiking Offa's Dyke and their assistance picking us up, storing my bag and dropping us off made our first stage perfect. Funny, interesting, kind and generous. I just wish we had more time with the two of them!! And more time in Chepstow. What a charm and delight. You can't go wrong here!!!
Stephanie
2016-07-24T00:00:00Z
I had a great time with Terry and Cheryl. It was a very comfortable stay. They are natural hosts and offered great advice on places to eat. Chepstow is a beautiful town and worth seeing. Loads of places to eat. Terry kindly offered to take me to the station if I needed as it is a twenty minute walk.
Bruce
2013-09-21T00:00:00Z
We found the house easily as the directions were very good, our hosts were very welcoming and the accommodation just what we needed.
Robert
2015-08-10T00:00:00Z
Staying here was a pleasure. Cheryl &Terry were very welcoming and friendly. Their home is lovely and clean :) The breakfast was delicious. We would definitely return.
Katarzyna
2014-03-31T00:00:00Z
I made this booking on behalf of my brother who was taking part in the 'Wales in a day' bicycle ride which finished in Chepstow. He was delayed and late in arriving and was very grateful to his hosts for waiting for his arrival. He described Terry and Cheryl as great people to stay with and would very much like to stay with them again if he visits Chepstow in the future.
Paul
2015-09-28T00:00:00Z
The only place to stay in Chepstow! Within 10 minutes we felt like part of the family not guests! Perfect hospitality and a lift to the beginning of our walk - very helpful! Thank you so much, a perfect beginning to our holiday. Sarah and David
Sarah
2014-07-29T00:00:00Z
Terry and Cheryl made us feel so welcome when we arrived at their home. We had a beautiful bedroom on the top floor and it was very peaceful. Terry was particularly kind to drive us down to the pub to save our legs after a long day of walking and his breakfast the following morning was fantastic.
Antonia
2016-06-02T00:00:00Z
Terry welcomed us and showed us to our room, which was as described in the listing: spacious, comfortable and clean. He gave us the key and seemed very relaxed about our possible late return in the evening. Breakfast was very good with refills of tea/coffee and Terry gave us a choice as to when we wanted it, which we arranged on arrival. Overall Terry's service was welcoming, efficient and discreet. The neighbourhood was quiet and our satnav took us straight there, so easy to find. We would stay here again.
Helen
2015-07-27T00:00:00Z
Room Type
Private room
---
Property Type
House
---
Accommodates
2
---
Bedrooms
Chepstow, United Kingdom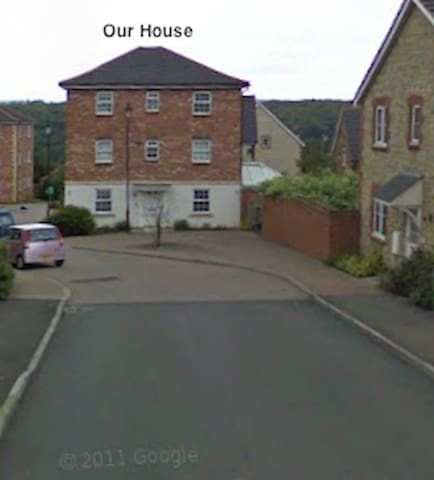 1 room to rent £50 .located in small village 10 minutes walk from chepstow nice walk along the wye valley to reach the town , castle or coffee shops and restaurants . Relax in the garden or enjoy the under floor heating while watching a movie
Just an average house with a few funky things Under floor heating which is lush in the winter. Artificial grass perfect lawn all year round . May have a hot tub soon if your lucky. Happy to take you places if I'm around and not busy. Everywhere All the time if I am home Quiet and relaxed Easy transport to and from will drop off in chepstow if asked nicely or at train station/bus station pick up thank you
Quiet and relaxed
Very new and well-equipped house. Tom was very attentive, friendly and flexible with our departure time, which we had to delay a few hours... Thank you very much for your hospitality!!!
IVAN
2015-06-22T00:00:00Z
Tom was extremely kind and hospitable. We arrived later then we originally thought and he left our keys so we could still get in and told us we were free to use his kitchen utilities to make supper. When we met later he was very friendly and helpful. The room was very clean and comfortable, and the next day he let us leave our bags at the house while we went out and to pick them up later. He even offered to pick us up and drop us off at the train station. After a couple weeks of backpacking from hostel to hostel it was a very relaxing and peaceful experience. Thank you Tom. :)
Sarah
2015-06-25T00:00:00Z
This is a great place to stay if you need somewhere clean, comfortable and close to Chepstow. Tom was away for my first night so I had the house to myself. House was very clean and tidy, wifi was fast and bed comfortable. When I met Tom the next day he was very friendly.
Sarah
2014-09-21T00:00:00Z
Excellent house and host. My friend and I was in Chepstow for a diving weekend. Easy access to and from in a taxi only 5 mins drive. Lovely house. Highly recommend. Thank you
Wendy
2014-09-07T00:00:00Z
Tom was a very nice and welcoming host. Upon arrival he gave us a tour over Sedbury and Chepstow. Room and the house was great. Sedbury is very close to M4, so it is a great place to stay.
Marina
2014-08-09T00:00:00Z
This was our first time on airbnb, so we didn't know what to expect. Tom was lovely. He offered us a lift from the train station to the house. The house was within walking distance of Chepstow town about 1 mile (a 20 min walk). It was convenient for us as we were staying elsewhere for the rest of the weekend and for walking the Offa's Dyke which has the start nearby. The room was nice and bed firm and comfortable. The shower was great with towels provided. Just what you need after a long walk. You have full use of the modern kitchen. Tom left us to get on with our stay and it was lovely to chat and meet him. Helpful and courteous. The cost of the room was good.
Aimee
2015-07-05T00:00:00Z
Sedbury was an excellent choice for me because of its close proximity to Chepstow. Tom is extremely welcoming - as I had a little difficulty finding his home, he was only just around the corner and was able to guide me to his place. Tom's home is modern, clean, quiet and very well equipped. He even offered and took me on a tour of the area! Overall I would like to thank Tom for making my stay an enjoyable experience.
Jonathan
2014-08-12T00:00:00Z
Top notch AirBNB. Out of hours arrival and departure accepted despite being a Saturday night. Very welcoming including tea/coffee. Comfortable bedroom leading to a great nights sleep. Just what the doctor ordered. Would happily stay with Tom again.
Andrew
2016-06-27T00:00:00Z
Room Type
Private room
---
Property Type
House
---
Accommodates
2
---
Bedrooms
Sedbury, Monmouthshire, United Kingdom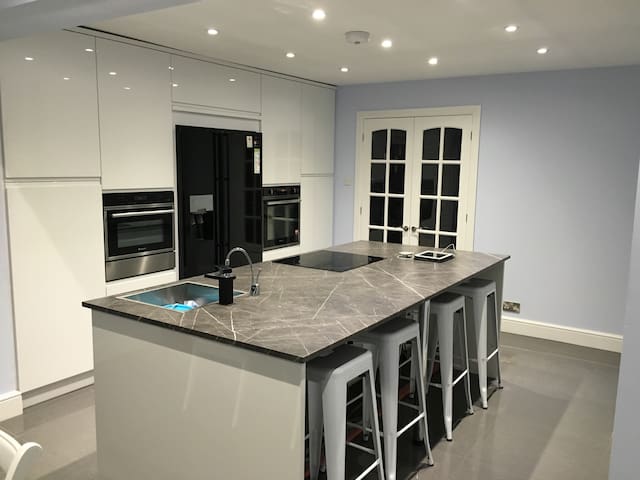 If you've ever fancied staying in an old Manor House then you will love this place. Roaring log fires in the winter and a walled garden in the summer, it is a real find. Split into two separate homes this historic house would suit business travellers and / or families as it is situated in a conservation area and has great opportunities for exploring the Wye valley and South Wales.
This is a very special place - a 16th century hall which is cosy and homely rather than draughty or oppressive. There was plenty of room for two families and the children enjoyed the swing and trampoline very much. The house and garden are incredibly beautiful and carefully kept. Linda, the host, could not have been more kind and helpful.
Isabelle
2017-04-10T00:00:00Z
Room Type
Entire home/apt
---
Property Type
House
---
Accommodates
8
---
Bedrooms
Mathern, Chepstow, Monmouthshire, United Kingdom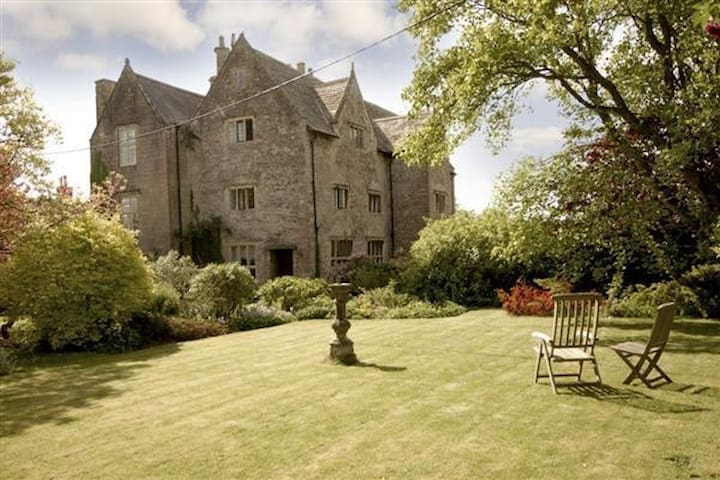 On Route 41 of the National Cycle Network, our House is close to The River Severn with Stunning Views towards St Arilda's Church. Close to the Sailing Club, with views across to both Severn Bridges. The Anchor serves great pub food, (2 min walk), and there is a fantastic Community Shop, with tables for Tea and Cake! Five minutes drive to Thornbury where there's a range of restaurants & fine dining, including Thornbury Castle and Ronnies. Just 20 minutes from the M4/M5 Almonsbury Junction.
Oldbury on Severn is on Route 41 of The National Cycle Network, so we get may cyclist passing through! Ideally situated for an overnight stop. Matilda House is part of a recent Conversion of The Ship Inn at Oldbury on Severn. The plot sits on the edge of 'The Toot', an Iron Age Settlement overseen by Historic England (formerly English Heritage). It is classed as a Scheduled Monument. The bank and ditches can be clearly seen from an aerial view, and easily seen on the ground as the property sits on the bank elevated above the surrounding area. The house is warm and inviting with Eco friendly heating and hot water supplied via an Air Source Heat Pump and Solar Tubes. Underfloor heating in the dining room and Kitchen. Your room is filled with light and South Facing with stunning views towards St Arilda Church on Cow Hill opposite. The room has a King Sized Bed with pocket sprung mattress, and is extremely comfortable. You will have your own en suite shower room with freshly laundered towels and a Hairdryer. There is use of a small chest of drawers and there is a good sized mirror. There is a communal parking area at the front of the house, and our guests will be able to use one of the spaces.
My place is close to The River Severn with Stunning Views towards St Arilda's Church. It is a 20 minute pretty walk to the Sailing Club next to the River Severn, with views across to both the Severn Bridges. We have a great local pub, the Anchor, and a fantastic Community Shop run by volunteers that also does Tea and Cakes. A five minute drive will take you into Thornbury where there are a range of restaurants and dining such as Ronnie's, Belle Italia, The Thai Basil, Romeys Indian Restaurant and many more. There is Coffee 1 on the High Street, a popular Coffee House. Thornbury Castle, once visited by Henry VIII, is also a must see. Cream tea or just coffee cookies are very affordable there. Cycling in the area is very popular, as well as Walking. We are just 20 minutes from the M4/M5 Junction at Almondsbury, so if you have a long journey, why not break it up with a stay in Oldbury. My place is good for couples, solo adventurers, and business travellers.
Elizabeth's description was spot on- the house was very clean and set in a lovely village. We had a wedding to attend during the evening and Elizabeth kindly sorted us a lift there and back as the taxi service was limited over the weekend. Highly recommended ! 5X
Daniel
2016-09-04T00:00:00Z
We had a wonderful 2 day stay. Lix and Guy made us very welcome and gave us excellent directions to find this idylic hideaway. Upstairs Bedroom and ensuite are v clean and better than the pictures. Wifi is a little intermittent. Oldbury on Severn is a charming village with interesting walks and lovely pub. It is close to Thornbury which is a pretty unspoiled town. We recommend this listing to anyone who wants to experience a little village.
Cheryl
2016-09-07T00:00:00Z
The whole family was great and very kind. We felt as a very good friends. This accommodation we can highly recommend.
Eva
2016-07-12T00:00:00Z
Elizabeth and her family made me feel very welcome. The description was accurate, underrated if anything and the lovely village was icing on the cake. Couldn't have been better.
David
2016-06-15T00:00:00Z
Nagyon kedves csalad, szep haz, gyonyoru kornyezet. 5 csillag! Very nice family, house, location. 5 stars!!!
Gabriella
2016-08-14T00:00:00Z
Room Type
Private room
---
Property Type
House
---
Accommodates
2
---
Bedrooms
Oldbury-on-Severn, England, United Kingdom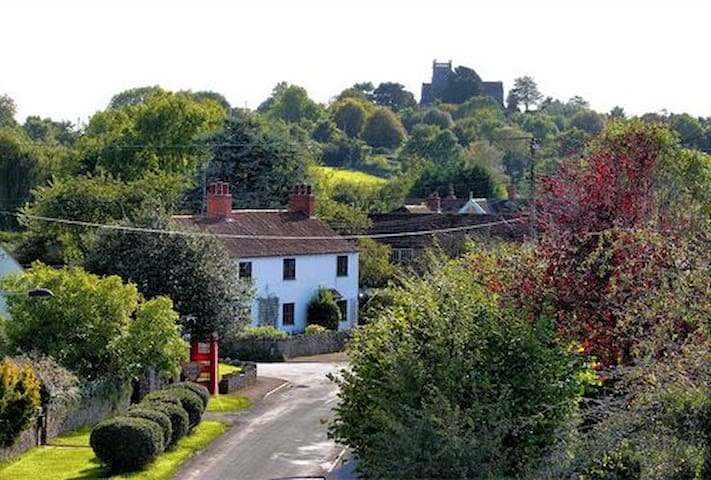 In a peaceful Wye Valley hamlet near Chepstow, this hidden retreat enjoys far-reaching views towards the Black Mountains. Recently renovated to a high standard, the cottage is extremely comfortable and ideal for exploring the beautiful border countryside.
Room Type
Entire home/apt
---
Property Type
House
---
Accommodates
2
---
Bedrooms
Penterry, near Chepstow, Monmouthshire, United Kingdom
Tanglewood is the ideal retreat if you are looking for luxury holiday accommodation in the Wye Valley. Situated in the idyllic village of Tintern, the property offers families and couples a peaceful country setting with a babbling brook on the doorstep! Local tourist attractions include Tintern Abbey and many of the region's picturesque walking and cycling paths are here. In close proximity to the River Wye, Monmouth an Chepstow this is a great base to walk, cycle, sightsee or just relax!
Tintern is a beautiful village in the heart of the Wye Valley. Famous for the Abbey, and also close by is Chepstow racecourse. The area offers an abundance of historical sites and castles, which include Chepstow and Raglan, with medieval remains at Caerwent. In Tintern itself there are local pubs offering good food, together with a number of coffee shops.
Room Type
Entire home/apt
---
Property Type
House
---
Accommodates
5
---
Bedrooms
Tintern, Wales, United Kingdom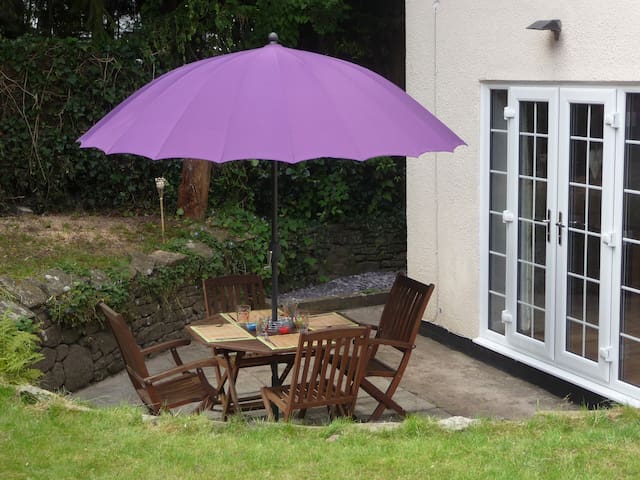 Pet friendly beautiful stone detached cottage that sleeps up to 4 located 3 miles from Chepstow in the stunning Wye Valley. Furnished to give a very homely feel, lovely views & south facing garden that will delight. Masses to do and see locally.
Eco friendly being heated with a Biomass boiler and solar panels. there is also an electric charging point for electric cards. Wonderful views and a fantastic organic sunny 1/2 acre garden.
Located in the Wye Valley Are of Outstanding Natural Beauty
What a charming, quaint cottage that truly captures the essence of Wales!! Great space, great views, great little "extras" (kid toys...a whole train set!!) that made our stay feel very special. Helen was incredibly friendly and seemed very willing to help in any way we might need. We LOVED staying here and would book again in a heartbeat if a trip to Wales was in our future! Thank you for a wonderful home-away-from-home vacation rental!
Kevin
2016-01-09T00:00:00Z
A secluded comfy cottage. Very quiet. About 3 miles from a main town. Lovely large garden which was great for our dog. It has a charm all of its own, don't expect modern 5 star luxury but a warm friendly feeling cottage
Steve
2016-12-16T00:00:00Z
We felt very welcome at Claire's Cottage from the moment we arrived. The house, courtyard and large garden are well kept and look very inviting. The cottage is situated in a quiet and serene environment, all in all a super place for coming to tems with everyday live. The place fully lived up to our expectations. It was warm, tidy and clean and ever so cosy. We even skipped going out for dinner twice because we didn't want to leave the cosines of the house. Also, you have full privacy with a personal touch if that's what you want. We enjoyed our stay, so thanks Helen and we'll come back. Nummy Duijns.
Nummy
2015-12-05T00:00:00Z
Really charming location with wonderful garden and views. Owner Helen very helpful and friendly - and lovely collie dog thrown in too.
Richard
2017-03-28T00:00:00Z
A quaint country getaway with a friendly host. We loved the amazing garden, cosy sitting room with fireplace and well equipped kitchen. Our young children were impressed with the toys and trampoline hiding in the garden. This was close to our family in Chepstow, Chepstow races and walks in the Wye Valley. Helen is a helpful host.
Murray
2015-10-16T00:00:00Z
We had a wonderful time thank you Helen. It really felt like a home away from home and the views across the Welsh country side were spectacular. The bed was very comfortable and the kitchen was well appointed. We would definitely recommend this lovely cottage.
Vickie
2015-10-04T00:00:00Z
Room Type
Entire home/apt
---
Property Type
House
---
Accommodates
4
---
Bedrooms
Chepstow, Wales, United Kingdom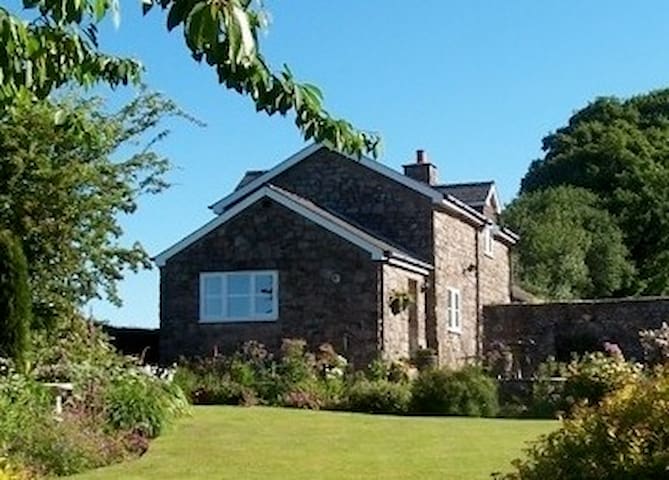 Platts House Holiday Cottage is a beautiful C17th stone cottage, providing a superb 4 star retreat of the highest standard. Rural views, woodburner, charming courtyard garden. Ideally situated to explore the stunning Wye Valley and Forest of Dean.
Spacious first floor bedroom with king size bed and views of the countryside towards the River Severn, on the ground floor a modern and well equipped kitchen and shower room. For your convenience toilet rolls are provided and the kitchen cupboards are stocked with condiments, and kitchen roll and washing up equipment are provided. The lounge has a wood burning stove for cosy winter stays and a double sofa bed taking the overall occupancy to 4 people. To the rear of the property for those summer evenings, is a charming, private courtyard garden. Situated just off the A48, the main road between the historic city of Gloucester and the picturesque Welsh border town of Chepstow. Ideal for exploring the Forest of Dean and Wye Valley
The village of Woolaston has a charming country pub - The Rising Sun, a Ghurka restaurant and village shop all within a 20 minute walk. There are supermarkets and other shops just a 10 minute drive away in Lydney or Chepstow. For walkers, the Gloucestershire Way and Offas Dyke are ten minutes away. The Sculpture Trail at Speech House is also nearby. For the fishing enthusiast, we are next-door to superb trout fishing lakes at Woolaston Court, and a 5 minute drive from the idyllic Clanna Ponds. A twenty-minute drive will take you to the internationally famous viewing point at Symonds Yat Rock, one of the best views in the UK. Take in the grandeur of Tintern Abbey on a drive along the beautiful Wye Valley en route to the market town of Monmouth. There is fantastic mountain biking in the Forest of Dean. Cycle-washing facilities and secure storage are available.
What a lovely cottage. We arrived fairly late after a long journey but soon settled into this beautiful home from home. It is just what we needed for our all too brief sojourn in this great part of the country. We really had such a good time and we will definitely be back. Thank you.
Belinda
2016-02-18T00:00:00Z
A lovely and relaxing break. Cottage was cosy with everything we needed for our Xmas break. Thank you Elaine.
Kerry
2016-12-27T00:00:00Z
We were made to feel very welcome by Elaine and her husband Gareth. The cottage was lovely - very clean and well appointed. The bara brith in the welcome pack was fantastic and kept me going strongly on my bike rides around the Forest of Dean.
Stephen
2015-07-18T00:00:00Z
Platts House Cottage was an ideal location for visiting the area round The Forest of Dean. We were made most welcome by Elaine and found the cottage to be just what we needed - cosy and quiet. The rooms were bright and airy and the much appreciated warmth from the heating and the log burner made our stay all the more comfortable. There is absolutely loads to see in the area and the maps and booklets in the sideboard drawer made very interesting and stimulating reading. We were able to find sufficient walks, drives and places to visit that our time was suitably filled and has left us with more still to see when we return
M J
2016-04-07T00:00:00Z
We were delighted with the cottage, everything you need for a lovely break , The only thing that could of made it better, would have been a longer stay. Many Thanks Kay and Dee
Kay
2016-04-25T00:00:00Z
The cottage was beautifully presented with a very high standard in furnishings and cleanleness. Elaine was friendly and proffessional in her approach and provided a much appreciated welcome tray which included homemade bread and jam.
Dave And Sue
2015-10-28T00:00:00Z
We had a great experience staying at the cottage.
Sue
2016-10-16T00:00:00Z
This is a brilliant location for exploring the Forest of Dean and the surrounding area. The accommodation was spotlessly clean and very comfortable. The homemade treats left out for us on arrival were a nice surprise. We would gladly recommend this cottage to our friends
Matt
2015-08-27T00:00:00Z
Room Type
Entire home/apt
---
Property Type
House
---
Accommodates
2
---
Bedrooms
Woolaston, Nr Lydney, Gloucestershire, United Kingdom
Located alongside a cider apple orchard and 10 minutes walk from the banks of the beautiful river Severn. Ideal for Cyclists, walkers, bird watchers and people who love the English countryside.
Sunny double bedroom for either a couple or a single person. Small TV, along with tea and coffee making facilities, bottled water. Comfy bed and chair Help yourself breakfast included cereal, porridge, toast and homemade jam and a selection of juices. A full English breakfast can be provided at an extra cost. Please ask! All towels are provided. Free off road parking. WIFI Internet is available.
We are situated in the rural environs of Thornbury which is a pretty town with an abundance of restaurants and bars along with lots of other shopping experiences! Within a mile there is a local pub serving food and a community shop serving upmarket and local produce along with teas, coffees and cakes!! The banks of the river Severn are within a mile with a chance to bird watch and fish. Slimbridge Wildfowl and Wetland Trust is within 30 minutes Bristol is located within 12 miles, Wootton Under Edge is 10 miles which is literally on the EDGE of the Cotswolds and Chepstow 10 miles which is at the start of the Wye Vallley (over one of the two bridges). Berkeley Castle (recently featured in the dramatisation of Wolfhall) is 5 miles along beautiful country lanes, passing along the way the award winning Salutation Inn which has a fine selection of ales and ciders and locally sourced food. The pork from their own Gloucester Old Spot pigs is delightful, and their fish on Friday is a must! Junction 14 of the M5 is 10 minutes and junction 16 is 15 minutes which is the route South to Devon and Cornwall. London via the M4 (15 minutes) is approximately 1 hour and a half
Hosts Judie & Reg are lovely people who gave a warm invite and were very accommodating. Their house is stunning and is located in beautiful surroundings. Highly recommended.
Jeremy
2016-08-08T00:00:00Z
Judie and Reg were the perfect hosts and their home is lovely. Light and airy room, comfortable bed and they were happy to have our dog too. Couldn't have been more perfect. Thank you.
Catherine
2016-12-04T00:00:00Z
Room Type
Private room
---
Property Type
House
---
Accommodates
2
---
Bedrooms
Oldbury Naite, United Kingdom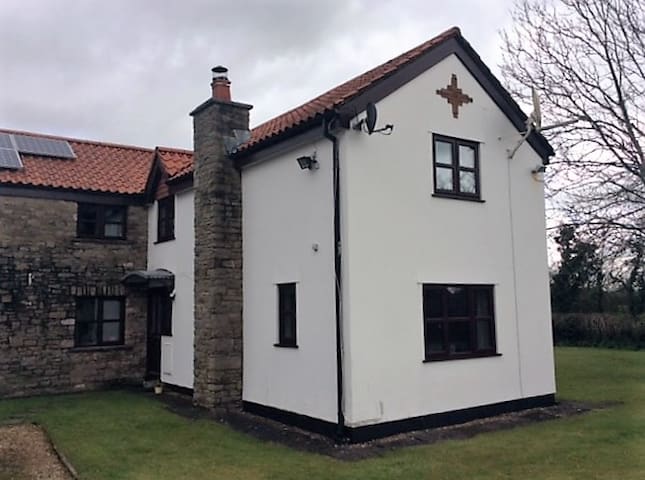 This is a gorgeous barn conversion, set in meadow with outstanding views across countryside and lovely country pub down the lane! Light, bright and cosy all at the same time, just perfect for relaxing in traditional surroundings. This property is comfortable for up to 5 guests. Although you're set in a large meadow, civilization is down the lane, with a good pub about 800 yards away and a small shop too.
The Piggery is a detached property, located in a truly rural countryside and great views everywhere! Inside the cottage is super-clean and spacious, three good sized bedrooms and well equipped. We'd say that this is the type of place you'd choose if you fancy a peaceful break, with some good walking mixed with visits to some local pubs. Failing that you could do nothing except kick back and relax! The owners are across the field and on hand if you need help - a personal touch without being invasive. The property nitty gritty: The accommodation is all on one level making it suitable for those with limited mobility. ACCOMMODATION Entrance to open plan Living Room with Dining area and Kitchen, Kitchen, fully equipped with Rangemaster cooker with double oven, four ring hob, hotplate and ceramic hob, fridge, dishwasher with circular dining table and five chairs. Living Room light and bright looking towards the south, with two sofas, flatscreen TV and DVD, feature fireplace with electric woodburner effect fire. Bedroom One, very large and spacious, with double bed (4ft 6in), wardrobe and chest of drawers Bedroom Two with two single beds and patio doors to the garden and Ensuite Shower, WC & hand-basin Bedroom Three with single bed, wardrobe and dressing table Family Bathroom with bath, shower above, WC & hand-basin, plus washing machine Outside The barn is situated in a large meadow, accessed via a gravel track. There are various tables, chairs and benches for you use, from which you can soak up the sun or just stare at the view, plus the endless stream of wildlife that surrounds you. Central heating and electricity included. Ample Parking. Regret No pets. Children Welcome. Cot and highchair available.
The Piggery is a located just outside the village of Woolaston, a small and rural community on the western side of Gloucestershire, area consisting of gently sloping farmland located on the northern banks of the River Severn. The countryside is beautiful and as you'd expect youve walks in every direction. The local pub, The Rising Sun, is a few minutes down the lane, plus there is a basic local shop for you simple provisions. Lydney is a simple working town, however, Lydney Docks are worth a visit! Althernatively Chepstow is about 15 mins away with all the main shops plus cafe's and restaurants. The location is on the cusp of the Forest of Dean and the Wye Valley both known for their beauty and both of which provide a wealth of 'things to do'. 'Puzzlewood', a magical woodland in the Forest of Dean and Dean Forest Railway are well worth a visit and are within a short drive. If you fancy bringing your bikes, then you will be spoilt for places to ride, or alternatively you could 'get on the water' on the River Wye, either in a canoe or on a boat! The National Diving and Activity Centre is nearby too! Explore the UK's deepest, inland Diving Centre at Tidenham Quarry, Tidenham, about 15 mins away. There are 55 acres of fresh water, in depths of up to 80mtres, divers can explore a plethora of underwater attractions! As one would expect the location enjoys quite easy access to a number of attraction within the Forest-of-Dean and Wye Valley however popular spots such as Symonds Yat, Ross-on-Wye, Tintern Abbey, Ledbury are all nearby. You can even canoe or fish on the River Wye if you wish! As you would expect there are country walks from your doorstep.
Chris was avaible via mail without any issues and got us in touch with the owner of 'The Piggery', Sue. Sue was very helpful and made us extremely welcome from the beginning. 'The Piggery' is a gem and was for us the perfect place for a family get together. The nature around it is stunning and when you need a bit of an urban fix, Gloucester, Bristol and Carfiff aren't too far. We'd return any time without hesitation!
Ina & Jon
2015-09-27T00:00:00Z
We were warmly welcomed when we arrived. The cottage and surrounding countryside are beautiful. The Piggery is well equipped and wonderfully presented. We had a lovely stay.
Dionne
2016-07-12T00:00:00Z
Das Quartier ist wunderbar. Wir haben die Ruhe genossen. Die Ausstattung ist perfekt!
Michael
2016-04-18T00:00:00Z
Room Type
Entire home/apt
---
Property Type
House
---
Accommodates
5
---
Bedrooms
Lydney, Gloucestershire, United Kingdom
The cottage in Bristol has 5 bedrooms and has capacity for 13 people. The cottage is nice, is newly constructed. The house is situated in a family-friendly neighborhood close to a shopping area and restaurants.
The cottage in Bristol has 5 bedrooms and has capacity for 13 people. The cottage is nice, is newly constructed. The house is situated in a family-friendly neighborhood close to a shopping area and restaurants. The accommodation is equipped with the following things: garden, garden furniture, terrace, barbecue, fireplace, iron, internet, central heating, open-air car parking in the same building, tv, satellite (Languages: Spanish, English, German, Dutch, French), stereo. In the butane gas independent kitchen, refrigerator, microwave, oven, freezer, washing machine, dryer, dishwasher, dishes/cutlery, kitchen utensils, coffee machine, frying pan and toaster are provided.
Room Type
Entire home/apt
---
Property Type
House
---
Accommodates
13
---
Bedrooms
Bristol, South West England - Bath and North East Somerset, United Kingdom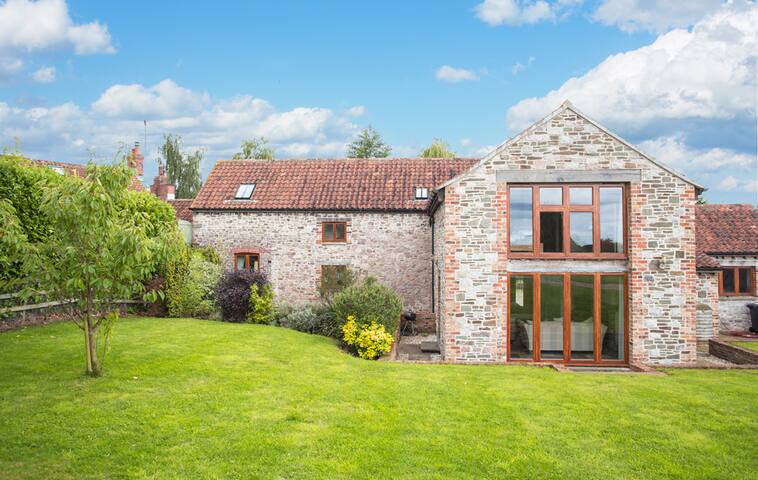 1

–

18

of

18 Home Rentals
Enter dates to see full pricing. Additional fees apply. Taxes may be added.