newly renovated Studio on 2nd Floor with huge wood deck in a private house at best area,private entrance, E-Z access to all, half block to bus stop to Manhattan and Ferry. free WiFi. We can pickup from airport with separate cost if time available
independence unit, own bath and entrance, enjoy big deck on back yard. Stay in safety neighborhood!!!
quiet and peace top neighbohood
My partner and I stayed at Gavin's place for 2 nights and the place was clean and Staten Island is a quiet and nice area to stay. The only problem we had was our bed was not as comfortable as we wished and we found it very hard for us to get a good sleep after a tiring day walking around New York City. Overall, it was a good stay.Accessible to the bus stop going to St. George where you can get a "free" ferry ride to Manhattan and the view was amazing at night for a free ride! Make sure to give yourself some time as travelling back and forth to Gavin's place and Manhattan will take almost an hour (25mins bus ride plus 25mins ferry ride). Also, Mandy (Gavin's wife) is very nice but I was wondering why I never met Gavin? He was the one who answered my messages and I even called him for the key and still I did not see him only his wife. Would recommend their place only if they can change the beds? :)
Joy
2016-09-19T00:00:00Z
After booking, Gavin immediately reached out to confirm my stay. He stayed in contact with until my arrival to ensure I had transportation. He also provided parking for my rental. Gavin and his wife checked up on me during my stay to ensure I was comfortable. Gavin's place was better than pictured. It's bigger and comes with everything you'd need for a hotel stay and even more. The area is safe and quiet. I didn't have any ensures or encounter any disturbances. It's primely located for trips into the Manhattan and surrounding areas. The bus stop to the ferry and city are only a few feet from the house. Gavin also provided the bus routes/schedules and a map of the restaurants and shopping area around the neighborhood. Gavin and his wife were very polite, friendly and also answers questions I had about the city. I greatly enjoyed my stay! Thank you for your hospitality.
Cecil
2015-05-30T00:00:00Z
Gavin met us upon arrival and took us through the unit. He gave us great advice on how to get into the city. He was available if we needed him.
Andrew
2016-10-08T00:00:00Z
It was a fine stay. Gavin was cool only thing is beds were not comfy at all felt like sleeping on a pizza box
Tru
2016-09-15T00:00:00Z
Staten Island is a nice, calm peaceful area. Gavin and Mandy are very kind and helpful. Their place is at a good travel distance from the (gorgeous) Ferry-ride to Manhattan. Expect no luxury for that prize. When traveling with kids you have to consider the fact that Gavin's house is very noisy.
Ariena
2016-07-23T00:00:00Z
Gavin explained everything about the neighbourhood, was very friendly and the check-in was very smooth.
Dmitry
2014-12-17T00:00:00Z
Our host was extremely nice and welcoming, however the stairs to the room were not lit up which made it difficult to go up to our room--more lighting would be helpful as well as some maintenance of the deck. If you want to make coffe, the only option is instant coffee. At least two towels per person would be helpful, we each had 1 towel for a five day stay.
Ursula
2016-10-05T00:00:00Z
Gavin and his wife were really great. The neighborhood was safe and quite. Overall, a pleasant stay.
Francis
2015-03-04T00:00:00Z
Room Type
Entire home/apt
---
Property Type
House
---
Accommodates
3
---
Bedrooms
Staten Island, NY, United States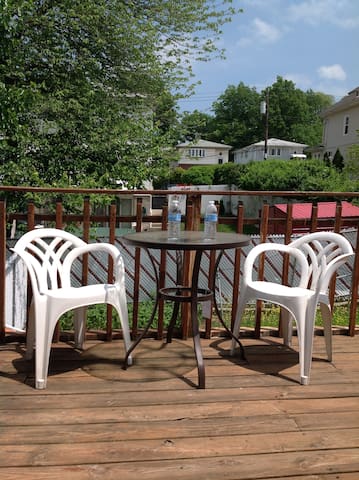 This stylish apartment features on-street parking, a yard, and easy access to Manhattan. Our place is close to local and express public transport, public parks, an assortment of food establishments and convenience stores. You'll love it for its location and stylish ambiance! My place is good for couples, solo adventurers, and families (with kids). The apartment occupies an entire floor of a two-family home. Your upstairs neighbors will be my lovely parents, a kind and helpful couple.
The chic design of this apartment will ensure your relaxing evenings at home; the plentiful natural lighting will motivate your mornings and brighten your days. The living room features a pull-out couch that transforms into a full-sized bed that may comfortably fit one extra adult or two children.
Our neighborhood is safe, centrally located, and home to a number of parks good for strolling or jogging.
Love the place, super sweet & homely.
Justin
2017-03-02T00:00:00Z
This place was great! Very comfortable and a great location! Thank you so much!
Kim
2017-04-06T00:00:00Z
Great location with even better accommodations.
John
2017-01-28T00:00:00Z
Great place to stay. Close to the local train station and buses. The place was warm, clean, and the shower had great pressure. Hope to stay here again!
Dennis
2016-12-22T00:00:00Z
Thanks so much for your hospitality. The experience is most relaxing. Highly recommended for other travellers.
Yeung
2017-01-17T00:00:00Z
I loved everything about Michella's place! The location is close to public transportation and her family was very helpful when I needed assistance. This was my first time staying at an Airbnb and I loved it!
MeMe
2017-01-02T00:00:00Z
What a wonderful experience! Michella, her sister Veronika and her parents are the most friendly, welcoming, helpful host. They reached key hospitality goals. They concerned if I stayed comfortable and offered assistance to roam around NYC. They made sure I didn't get lost in the city :) This place is modern, warm and lovely. Pictures are really accurate. I highly recommend it!
Leticia
2016-12-27T00:00:00Z
The best ever nothing else to say
Kenneth
2017-02-05T00:00:00Z
Room Type
Entire home/apt
---
Property Type
Other
---
Accommodates
2
---
Bedrooms
Staten Island, NY, United States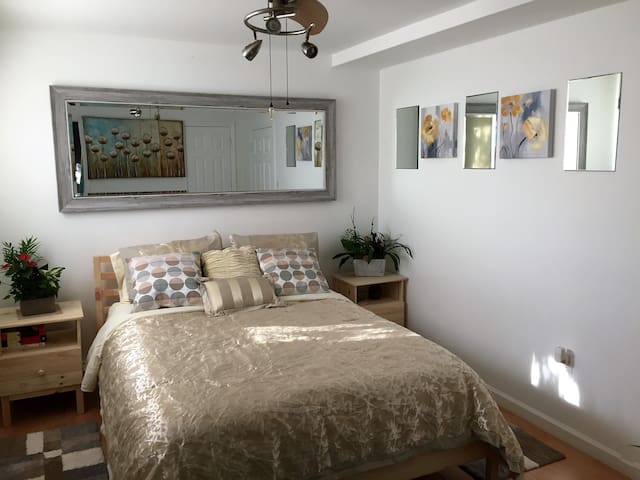 Private Bedroom for 1 or 2 guests (2nd guest pays an additional fee). Strict Cancellation Policy. Check in : 12 PM to 12 AM Check out : 10 AM Express buses around corner to Manhattan or take the train to the Ferry to Manhattan. Do not park in driveway. No smoking. No cooking allowed; but use microwave and refrigerator. Clean sheets and 2 clean towels provided weekly. Clean blanket provided. Shared bathroom; kitchen; living room. Safe and peaceful neighborhood. :)
Peaceful and Serene Home : ) I Private Bedroom/ Shared bathroom and other living spaces. No private locks on bedroom door; family type home. Leave valuables at home. (if worried) or come with a lock on suitcase for your room. :) No smoking. No alcohol in the house.
Safe * Safe * Safe * Safe * Safe Neighborhood (the reason why I live here even though my sons are grown and on their own) :) There are beaches; parkland; Zoo; Mall; Restaurants, Buddhist Temple, Yoga Centers; and on and on .. :)
I'm so delighted to be in her house she's a warm and wonderful .the neighborhood is great and safe ,very convenient to move around.and that's a plus .will definitely recommend her place to anyone anytime.
Mine
2016-03-10T00:00:00Z
Nice clean room, very friendly family and it is in the near to the busstation.
Fabian
2016-12-31T00:00:00Z
She is a super nice and sweet parson!!☺️☺️☺️
卓呈
2016-01-05T00:00:00Z
Wonderful and very safe neighborhood close to everything you need. Just 5 minute walk to reach the train station or you can get busses that are closer. The house is very nice, clean and the bed is so comfortable!
Floriana
2016-02-18T00:00:00Z
房东响应迅速,会准备一些必要的东西。房子在staten island上,离火车站需要步行20分钟左右,到曼哈顿交通方便但需要花费较长时间。这个岛上很安静,房子所处的社区相对安全。房间空间大,还有客厅、餐厅、厨房可用。
Nancy (Lan)
2016-03-09T00:00:00Z
Room Type
Private room
---
Property Type
House
---
Accommodates
2
---
Bedrooms
Staten Island, NY, United States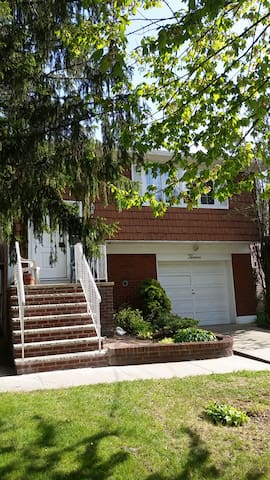 Full apartment, nestled in New Dorp Heights community near transportation, shopping and parking
Ceramic tile floors throughout, 2 closets, windows in all rooms, completely furnished, dishes, pots, coffee maker and own thermostat for temperature control.
Plenty convenient stores, supermarkets for shopping or local restaurants for fine dining.
A very nice house at a very good location for travellers
hongdong
2017-02-27T00:00:00Z
This was our first time using AirBnB and we were just as satisfied as we would have been with a hotel. Don and his wife made us feel welcome in their home. Our stay there was very comfortable, the private entrance made it easy to come and go, the neighborhood is excellent, parking, close to everything. Would definitely look into staying there on another visit to Staten Island.
Lynn
2016-12-28T00:00:00Z
Don and his wife were very friendly and helpful. This was the first time I had ever used Airbnb and they made it a very simple process. The apartment is wonderful and spacious for a week-long stay. They even had shoveled a path out of the snow and ice for the second entrance for us. Thank you!
Jillian
2017-03-18T00:00:00Z
Nice bed nice people good price
Brian
2017-03-20T00:00:00Z
Good value. Easy access to New York City.
Matt
2017-03-25T00:00:00Z
Absolutely loved Don's place it was perfect for my needs. I will definitely be telling my friends to stay there.
Ellen
2017-04-11T00:00:00Z
Don was very warm and welcoming. His place was spacious and included all the amenities of home, including privacy. Close to lots of things including STaten Island Ferry.
Jessica
2017-01-07T00:00:00Z
This was our first Airbnb stay and man, were we pleasantly surprised! This place is great for a multiple night stay. It has all of the amenities of a hotel, and is within walking distance of multiple stores as well as the train. 5 out of 5! Don and his wife are amazing hosts!
Anna
2017-03-05T00:00:00Z
Room Type
Entire home/apt
---
Property Type
Apartment
---
Accommodates
2
---
Bedrooms
Staten Island, NY, United States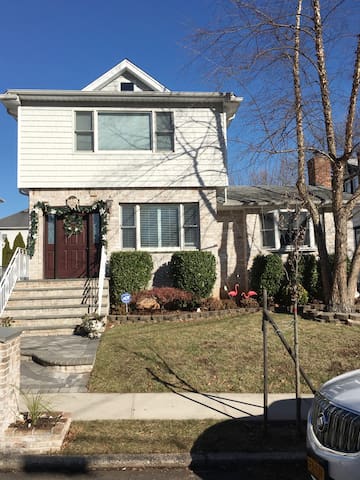 Beautiful side apartment in private home on a dead end street. Close to all transportation Bus stops one block away, shopping and parks. Minutes to the Staten Island Ferry
Ayman was a great host! Great communication. Thankfully check in time was lenient, the lock is a passcode which was great because we arrived very late. We had a nice stay... Thank you for the coffee, snacks, and toothpaste :) The neighborhood was nice and quiet. It's on a private road but if you need to park, street parking on Clove and Myrtle are conveniently close and safe. Free ferry to Manhattan all day and not too far. (We drove to a valet parking service for $8 and they shuttle you to and from the ferry. It's only about 10 min from the apartment). This was an excellent value and convenient location. I highly recommend.
Marissa
2016-11-14T00:00:00Z
This was probably one of the best locations I had ever booked through airbnb. The hosts were beyond amazing! Ayman and Nahla are such warmhearted souls and went to great lengths to make sure my one month stay here was comfortable. I had a late flight on arrival, and was surprised to see the fridge stocked with juice, fridge, cream cheese, and such as a way to welcome me as I arrived. It was the kindest gesture I had come across, and I knew immediately my stay here was going to be great. They made me feel extremely welcomed, and were always available if I needed anything. The neighborhood was nice and quiet, and the home was very comfortable and spacious. I worked at the hospital nearby, and it was a great location to either walk or grab the bus to work. There are several shops and restaurants within walking distance, so everything was readily available. If I ever go back to NY, I would come back here in a heartbeat! Ayman and Nahla were amazing, and I'm glad I can call them my friends after my stay at their beautiful home! :)
Sonia
2015-11-15T00:00:00Z
Ayman was very courteous and his place is perfect.
Heena
2016-11-16T00:00:00Z
Was fortunate enough to stay here when I needed it the most. It was close to family during a difficult time. The place was just the right amount of space, comfortable and homey. Is perfect if you really just need a place to stay and bathe and then go about your daily activities. I did have a car but the parking on myrtle is super close and really wasn't much of a burden. It would be nice to have cable for those moments you want to veg out but if you bring a connector I'm sure you could figure out how to show it on the TV. I would also state that the upstairs footsteps can be heard in the AM but that's only a problem if you are a light sleeper. All in all, really enjoyed my first airbnb, would 100% recommend this to my friends and would stay here again.
Monica
2016-04-23T00:00:00Z
The place was as described and shown in the pictures, very clean and Ayman would answer very quick at our text messages and was always there if we needed anything. The place was warm and Ayman even left us some snacks, coffee and tea. The place is in a quiet area and close to restaurants. I would definitely recommend this place for anyone thats needs a cozy place in Staten island.
angelique
2016-01-09T00:00:00Z
Ayman is very welcoming, helpful, kind and accommodating host. He communicated really well! The private garden apartment had its own separate entrance and had more than enough space for singles and couples. And the neighborhood was really safe and quiet. The couch and bed were comfortable and the central A/C was a positive, it worked so well, we very appreciative because it was super hot & humid outside. Cable TV is great especially when you want to stay in away from the heat or just to relax & WiFi was excellent. Kitchen offered large enough counter space. This apartment is perfect since its right across the street to Clove Lakes Park which is a must to walk around in because it's a Gem of a place that is an unexpected to see making you feel like your in upstate NY. There is a 300 plus year old Tulip tree on the right as you enter the park off Forest Avenue. It's bigger & taller than any other trees there but the city never placed a marker or label due to the reason of not wanting to attract vandalism. You have to go through the first part of the park then cross the street on Martling Avenue and the wonder and awe of more unexpected beauty continues, it's safe here and it is worth the walk! They also offer Paddle Boats that you can rent closer to the end of the park. There is a restaurant close to the end of the park called The Stone House at Clove Lakes - a beautiful scenery to have a nice lunch or dinner. The bus stop is literally across the street, park side on Forest Ave & Clove Road, bus S48 that takes you to the Free 24 hour Ferry. The bus stop coming back is on Forest Avenue & Clove Road on the same side of the street as the apartment, bus S48. It takes about 25 to 30 minutes to and from the ferry to the apartment accounting for stop lights & how many people are getting on & off, if there is no one then the bus driver doesn't stop so you get home faster. You can pay for your bus by using your Metro Card - the same one you use for the subway. You can buy a Metro Card at some delis and at the Ferry kiosk & Subway stations. Starbucks & CVS (for your personal, snacks, water & other drinks & supplies) are about a 20 minute walk. Grocery Stores Key Foods and Stop & Shop are both on Forest Ave but in opposite directions - Stop & Shop make a right on Forest and Key Food make a left on Forest. On Forest Ave you will find many restaurants, fast food eateries, dry cleaners & laundry mat, deli's, gas stations, banks, UPS store etc., This apartment is very convenient and comfortable with a safe & quiet neighborhood! Thank you Ayman - greatly appreciate your hospitality!
Georgina
2016-07-25T00:00:00Z
It was a great stay! Good communication and a great host. Thank you!!
Christina
2016-08-03T00:00:00Z
The host canceled this reservation 7 days before arrival. This is an automated posting.
James
2015-10-06T00:00:00Z
Room Type
Entire home/apt
---
Property Type
Apartment
---
Accommodates
2
---
Bedrooms
Staten Island, NY, United States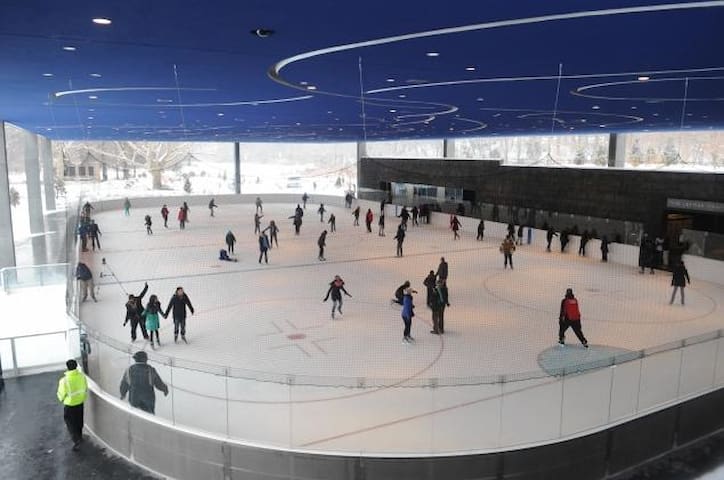 Experience the thrill of your own private cottage featuring a cozy ambiance located in a beautiful mystical garden. The Sweet Pea House is perfect for couples, solo adventures, business travelers and families.
Enjoy your own personal space which affords both a serene quaint environment with convenient living features. Access to Internet, unlimited movies, Netflix, Hulu, Amazon and a Bose music system for your relaxation. A bedroom with queen bed, plus sleeping loft with queen bed, a fully equipped kitchenette with microwave, Keurig coffee pot, refrigerator/freezer. The cottage has been newly renovated with all new appliances, bathroom fixtures, AC and heating unit. Safe quiet neighborhood, on premises parking, express buses across street, 45 minutes to midtown Manhattan. Four blocks from Staten Island train to free Ferry to Manhattan The cottage has everything you need in a house. It will feel like home. A basket with continental breakfast provided daily. A true "Bed and Breakfast" experience.
The neighborhood is quiet and safe.
This home served the purpose as we had hoped. Plenty of room and very nice hospitality!
Rick
2017-03-25T00:00:00Z
Smiles from the moment we stepped out the Uber! Cottage exceeded expectations.
El Hadj
2017-04-12T00:00:00Z
Amazing host! Place was very clean and neat! Everything was comfortable and awesome! Had some food in the fridge and juice which was delicious! Thank you and will definitely come back again!
Vlad
2017-04-09T00:00:00Z
My husband and I drove up to NYC for the weekend and stayed in Kathleen's adorable cottage. Kathleen is a great host. She made sure we were comfortable and we fell in love with the cottage. We would definitely come again. Staying at the sweet pea cottage was one of our favorite parts of the trip, it was very relaxing and rejuvenating.
Charlotte
2017-03-26T00:00:00Z
Kathleen was such a wonderful host. The cottage was clean, quiet, and equipped with some of the latest technology. Perfect for a quick getaway from the busy city life. I look forward to staying here again!
Maddie
2017-04-02T00:00:00Z
Our stay at the Sweet Pea House was much loved and enjoyed. The cottage was more than we expected, and we will definitely be returning. We stayed at this cottage while on a family trip to NYC, and it was a perfect home-away-from-home. Kathleen was hospitable, friendly and surprised us with homemade apple bread and chocolate chip cookies upon arrival (both of which were FANTASTIC). When we got snowed in for another night, she had no problem letting us book the additional night, and even brought us another batch of cookies and homemade Irish soda bread. She gave us recommendations for restaurants and things to do in the area, and gave us advice on traveling into Manhattan - which was so easy! The cottage was well-kept, cozy, and fit my fiancé, son, niece and nephew comfortably. We highly recommend Kathleen and the Sweet Pea House, and are already anticipating our next trip there!
Jhori
2017-03-14T00:00:00Z
Kathleen was a great host. The place was very clean, bathroom was nice and newly done, has the latest technology, lovely and cute. Would recommend to others!
George
2017-03-19T00:00:00Z
Kathleen's cottage is wonderful, and she is even more so.
Jacob
2017-03-18T00:00:00Z
Room Type
Entire home/apt
---
Property Type
House
---
Accommodates
4
---
Bedrooms
Staten Island, NY, United States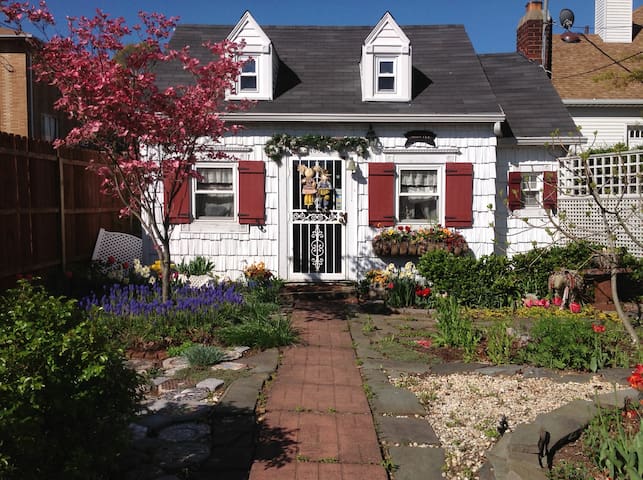 A great apartment for 2 guests (up to 4), perfect for longer stays. Situated in a very cozy, safe neighborhood on Staten Island, close to transportation to Manhattan (express bus and/or train/ferry), nearby shopping, laundromat, post office, schools.
This space is a half-basement one bedroom apartment, regular accommodation is for 2 people (sleeps up to 4). There is a separate entrance on the side of the house and an off street parking. Full kitchen (fridge, microwave, coffee maker, toaster, stove and oven); Full bathroom (bathtub, shower)
Very quiet residential neighborhood in central area on Staten Island
My mum and I enjoyed our time at Inessa's place. The apartment is very clean and has a fast Internet connection. Inessa is very responsive and flexible. Thank you!
Eleonora
2015-06-15T00:00:00Z
Great experience! Inessa's apartment was as described and very comfortable. We had four guests and all had a good experience. A nice twenty minute ride to the free Staten Island Ferry that runs every 30 minutes into lower Manhattan. I Highly recommend this affordable and comfortable option for visiting the city!
Ammi
2016-06-03T00:00:00Z
We had a fantastic time in Great Kills with Inessa and her mother. The apartment was clean and simple exactly what we needed. The only problem we had was that the bed made a noise but it was comfy. Will definitely recommend this location to anyone who would like to stay outside Manhattan.
Robyn
2015-11-03T00:00:00Z
Inessa greeted us in her lovely suburban house and was kind enough to provide directions based on our requests for advice, too. The place is part of à greater house but is separated from the rest and acts as a private/entire house. The suburb is very peaceful, not a single noise there at night. Definitely a place I recommend if calm nights away from the city centre is what you're looking for. Party animals, this is not the place you're looking for.
David
2016-05-28T00:00:00Z
This is a wonderful neighbourhood with X1 express to the city and everything else that's needed within walking distance. The apartment itself is very comfortable and Inessa's mom was very helpful, present whenever needed, yet providing privacy when desired.
Anna
2015-06-25T00:00:00Z
Great place! Affordable, nice neighborhood, clean, everything you need in the kitchen, comfortable sleeping, enough towels, beds and bedding for myself, two daughters and two grandchildren. Would stay here again!
Debbie
2016-12-14T00:00:00Z
The hosts are really kind and helpful:) The room is extremely comfortable and clean :) We really enjoyed our stay.
Maggie
2016-05-18T00:00:00Z
The apartment was lovely and comfortable. It was in an excellent neighborhood. We were arriving late and Inessa came down to welcome us, show us around, and answer any questions. She went out of her way to be helpful and could not have been nicer. Whenever we need to go back to New York, we would choose there in a heartbeat.
Susan
2015-05-13T00:00:00Z
Room Type
Entire home/apt
---
Property Type
Apartment
---
Accommodates
4
---
Bedrooms
Staten Island, NY, United States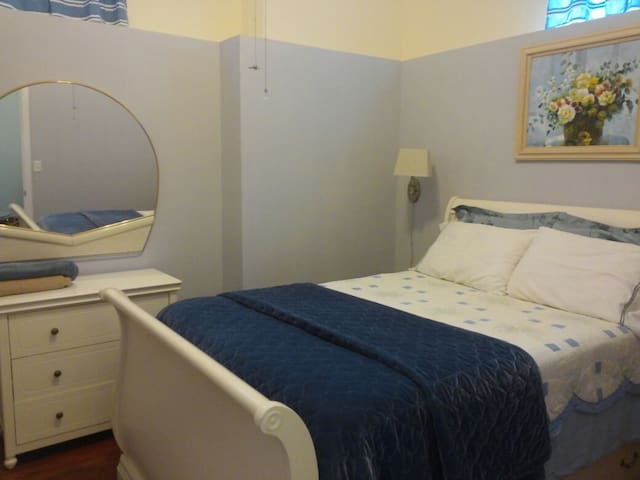 Our home has a private bedroom within an apartment is located in a safe and convenient suburban area of Staten Island within walking distance to transportation. Guests would stay in one large private bedroom with a queen bed and extra floor space for blowup queen mattress or single cot. The living room, kitchen and bathroom are shared living spaces. Down the hall is a second bedroom which is owner occupied.
Our shared apartment has a kitchen, bathroom, guest bedroom, living room with table, and a pleasant back porch to relax. Guests can feel free to watch tv in the living room and use the kitchen if they like. Texting or messaging us would be the best bet to reach me or anyone else here that can help you. Email, text or call if you need anything. We usually answer emails within a day or so. We will most likely meet during your stay. Our block is usually quiet and you can find close to anything in our neighborhood within walking distance or a short drive. The neighborhood and nearby neighborhoods have stores, banks, restaurants, bars, buses and the train. All of the things in our area are within walking distance of our block. Staten Island Train and buses (Express buses that go into Manhattan also) are all a few blocks away, which also take you to other places around the island, not only into the city. Guests who want to travel into the city can easily get there by the train then ferry. Expect a $2.75 metro card fee at the train station in the ferry terminal, but going around Staten Island it's free. The same going back to our place from the ferry only; the fee is both ways. It's $5.50 round trip to the city this way. It takes about 1 hour to get to downtown Manhattan from us (30 mins on train, 30 mins on ferry). Uptown it depends where you go, but midtown another 30 mins. People who work in the city do this everyday! Lol There are plenty of places to eat in our neighborhood also. Look up Eltingville in Staten Island and you can search all the food and general stores in the area. Diners, deli stores, restaurants, and fast food. Perkins is a great place for any meal especially breakfast, and the quantities are huge! Several banks and ATMs located nearby also. Enterprise car rental a few train stops away in Prince's Bay toward Tottenville. Movie theater and Staten Island mall around 8-10 minutes drive. Guests are welcome to use the fridge and cook their own food if they like. We have coffee and tea available every morning.
Our neighborhood is usually quiet and safe and you can find close to anything in our neighborhood within walking distance or a short drive. The neighborhood and nearby neighborhoods have stores, banks, restaurants, bars, buses and the train. All of the things in our area are within walking distance of our block.
Enjoyed staying with them were friendly and very accommodating, we had some problems and had to come in later than expected, they were very helpful and understanding. Room was spacious and relaxing.
Juan
2015-11-24T00:00:00Z
This was a great place to stay!! Close to the train and the hosts were awesome!! We had a great weekend!! Thank you for the comfy bed and accommodations. Alex and Teri
Teri
2016-06-21T00:00:00Z
Wonderful family, very accommodating and pleasant. Spacious room and parking made it a perfect place to stay on SI
Tobin
2015-07-11T00:00:00Z
Lisa, John and Nancy were very friendly, nice and accomadating to our needs. They even made us breakfast, I was so amazed by their hospitality. The community is very safe and trustworthy.
Angela
2015-07-01T00:00:00Z
We stayed here for the 2nd time, while my Dad was in the hospital. it once again was a clean, respectful, quiet stay. Thank you!!!
Darlene
2016-10-23T00:00:00Z
I was make to feel welcome by my hosts! The neighborhood was copacetic! The accommodations were fully commodious!
Gregory
2016-09-23T00:00:00Z
I enjoyed my stay with Lisa, John and Nancy. I stayed here with my best friend and cousin. We were touring NYC and we enjoyed our 3 day stay with our hosts. The house was very clean, and the bathroom and kitchen was always kept clean. The distance to NYC was a bit far for us, but for the price we paid for the accommodation we would not complain.
Mercy
2015-05-24T00:00:00Z
The host canceled this reservation 4 days before arrival. This is an automated posting.
Priyanka
2016-06-08T00:00:00Z
Room Type
Private room
---
Property Type
House
---
Accommodates
3
---
Bedrooms
Staten Island, NY, United States
Clean, well kept & attractive home in very safe & lovely suburban neighborhood. Walking distance to restaurants, banks,etc & easy public transport to city. 1 BR w/queen, 2nd BR w/single bed. Private library, gym, TV room. See listing for many FREE amenities (travel light we provide toiletries)! SAVE $ breakfast included!!
•2 bedrooms available. 1st has a queen size bed and 2nd has a single twin size bed. 2 full bathrooms shared with hosts. Both bedrooms have dressers, hooks, extra pillows, blankets and full length mirrors! The 2nd smaller bedroom is typically used if you have an additional 3rd guest. The queen size bedroom has a flat screen cable TV. •Travel light! Let us provide essential toiletries (Liquid Dove Soap, Toothpaste, Q-Tips, Cotton Pads, Facial Cleanser & Toner, Shaving Cream, Shampoo & Conditioner, Tissues, Body Lotion, Hand Cream, Hand Sanitizer, Contact Lens Solution). Just bring your own toothbrush and deodorant! Blow Dryer and Alarm Clock are also available. •Also available: Air Purifier, Humidifier, Ironing Board/Iron, Steam Iron, Bicycles, Electric Blanket. •Sit and relax in our modern farmhouse kitchen next to a cozy fireplace and enjoy free tea, organic orange juice, organic milk, vanilla almond milk, coffee, espresso and snacks. Cold filtered water and ice is always available. •Save time and money! Breakfast cereal (cheerios/raisin bran), homemade steel cut oats, toast, maple syrup, yogurt, raisins, almonds, walnuts, sunflower & pumpkin seeds are available. •High Speed Wi-Fi Internet access. •Netflix and Verizon FIOS Cable TV which includes regular channels plus many premium channels (CNN, HBO, History Channel, E!, Discovery…). There are many premium channel free on demand movies and documentaries. Additional on demand movies are available from Verizon for a small rental fee. •Modern Bathroom with an a Spa Shower w/RainHead and Portable Shower Rod, Hot Water/Heated Toilet Seat Bidet with deodorizer fan and Radiant Heated Floors •2 Soaking Tubs are available - Claw Foot Tub and Air Jet Tub. Free bath salts. •Basement big screen TV viewing area with two very comfortable recliners and cable TV/DVR. •Basement Gym with free weights, ab glider, treadmill, back inverter and elliptical. Equipment is in great shape but exercise is at your own risk. You can also walk or jog in our safe neighborhood and we are only 10 minutes away from Great Kills Gateway National Park which has a wonderful marina, beach and great walking/jogging trail. •Private Library reading room that you are welcome to put your feet up, have a cup of tea or coffee and relax in. •Living room with cozy fireplace that you are welcome to share with us. •Washer and Dryer available. Detergent is included. Drying rack is available. •Central AC, ceiling fans and fire extinguishers in each bedroom. •Beautifully kept outside deck and garden with comfortable chairs and accommodations if you would like to sit outside during the warmer seasons. •Linens changed weekly for longer term guests. Extra bath towels are available in bathroom closet. •Staten Island Advance newspaper is delivered daily. New York Times is delivered Friday, Saturday and Sunday. Time Out NY is delivered weekly. •Collection of NYC Maps and Tourist Books are available to borrow (just PLEASE remember to return items so that the next guest can use them). •Umbrellas is available to borrow. •Menus of local restaurants are available. You are welcome to bring in take out food to eat in kitchen. You are welcome to bring dry snacks and drinks to your room. •Free and available street parking. We live on a school block so parking is at a premium during school hours (7:00-2:30) or during infrequent Parent/Teacher meetings. However, we have a driveway we can share during those busier times. School drop-off and pick-up times are hectic for about a 10 minute window. •We may be able to provide SUV or car transport within Staten Island or to Manhattan, Brooklyn or New Jersey for an additional fee upon request. Local car services are also available. •Please communicate clearly through the reservation process if you have any special requests or concerns and which bedroom(s) you are booking.
Get away from the frantic pace of Manhattan and enjoy a comfortable stay in a safe residential NYC neighborhood just an hour away. Within a five minute walking distance you can catch an express bus that will take you into lower Manhattan in under an hour. Also, within a few blocks is a train that will take you to the Staten Island Ferry that also travels into lower Manhattan. The ferry ride is a quick and scenic 25 minute ride and a favorite tourist attraction because it is free and you pass the Statue of Liberty on your left as you travel into the city. Staten Island commuters use these transports daily! If you are visiting your child at one of our college campuses, we offer you a wonderful, cozy and safe home to enjoy your stay!
Best Airbnb stay I have stayed at, hands down! Martha is not only responsible, caring and a great host, the accommodations were better than a 5-star hotel. Not only did Martha pick me up, she also provided me dinner every night, breakfast every morning and let me use her home like it was my own when I was home. She, her husband and her dogs were all more than friendly. In addition, the house was extremely clean, one of the cleanest houses I have been too, including mine. Highly recommend staying here if you are visiting Staten Island or NYC. The house is located in a quiet, safe and clean neighborhood and is about a 10-minute walk to the Staten Island Railway, which will take you to the Staten Island Ferry very quickly. Again, this was the best Airbnb I ever stayed at and if I am working in Staten Island again, I will stay at Martha's place again.
Michael
2016-11-23T00:00:00Z
Martha and Patrick made us feel particularly welcome. The neighborhood is nice and I would add quiet.
Rick
2015-11-22T00:00:00Z
I have nothing but praises for Martha and Pat who were the perfect hosts. The house was immaculate clean and there was no problem with parking our car. We felt safe coming home very late at night and they even told us to take some snacks from the fridge if we became hungry. No problems with booking and confirming with them and Martha would immediately respond if I had a question. They were very warm towards us and we enjoyed conversations with them while having breakfast. Overall we had a great first airbnb experience with them and would not hesitate to book again when visiting NYC. I highly recommend!
Iris
2016-06-20T00:00:00Z
What a delight! Martha & Pat were wonderful hosts - warm, friendly, inviting and helpful. When we returned in the evening they were curious about our day and had cookies waiting :) Breakfast was fresh and delicious. The house is so lovely and comfortable. We were made to feel at home immediately. We so wish we had found this place sooner! When we are next in SI, we'll definitely be staying with Martha & Pat.
Erika
2016-08-29T00:00:00Z
Martha and Pat were wonderful, gracious hosts who went over and above in welcoming me into their home. Immediately, I felt like I had known them for a long time, enjoying our conversations. Martha and Pat were very helpful with providing travel and touring information as well as sharing their beautiful, inviting home, providing for every possible comfort and need. I only wish I could have stayed longer. I will gladly recommend Martha and Pat's Airbnb to anyone visiting NY.
joanne
2015-11-01T00:00:00Z
Martha's home in Staten Island is amazing- even better than listed. She has 2 beautiful and clean bed rooms full of generous touches (bottles of water and chocolates). Her bathroom is lovely and she offered a nice and healthy breakfast! I would highly recommend staying with Martha and her husband Pat! One of the best Airbnbs out there.
Vera
2016-09-10T00:00:00Z
My wife and I were greeted like royalty. The house is delightfully attractive both inside and out and Martha greeted us in a way that made us feel welcome and comfortable immediately. The home is warm and pristine, with a lovely bedroom with wonderful bed, big screen TV, fresh towels and all the toiletries a person would need. Martha had coffee for us when we arrived and a delicious selections of baked treats. Even in our bedroom we have a basket of healthy snacks and ice water. Martha opened her home to us like we were family. We were so comfortable and relaxed during our stay. We awoke to a quiet house and neighborhood, and were served with a delicious breakfast by two very conscientious hosts. This home is very beautiful and sits in a quiet neighborhood; we had no trouble parking, and we were able to get around Staten Island very easily from this location. This truly is a fantastic place to stay.
paul
2015-09-27T00:00:00Z
We had a fantastic time in New York with Martha and Pat. Our journey started with a disaster, we had to change our flight and when we finally arrived our luggage wasn't there. But when we arrived at Martha's and Pat's lovely home we immediately forgot all our trouble and despair. They made us feel welcome and at home from the very beginning, gave us everything we needed and even more. It was no problem to survive four days without our luggage as we had met the most generous and warmhearted people ever. Martha's and Pat's house is a beautiful place decorated with love to the detail, Pat's breakfast was more than delicious, we're still dreaming of his wonderful pancakes. We will never forget our stay in New York because of Martha and Pat and would love to come back one day. Thank you so much for everything :-) Marcia, Burkhard and Caio.
Burkhard
2016-10-18T00:00:00Z
Room Type
Private room
---
Property Type
House
---
Accommodates
3
---
Bedrooms
Staten Island, NY, United States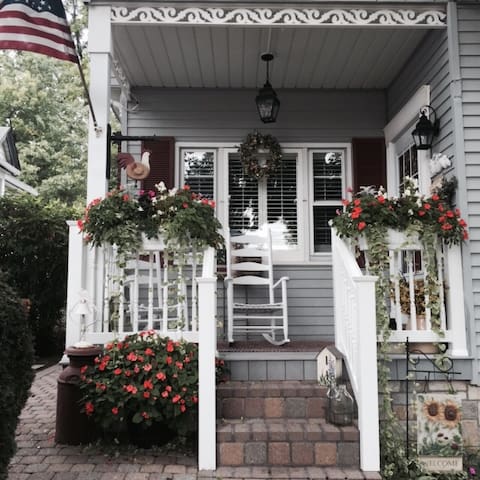 This is a private studio apartment in a family house. Located in Staten Island borough of NYC, it is approximately 1 hour away from Manhattan.
My studio is a warm and cozy room located in Staten Island borough of New York City with easy access to Wall Street, Brooklyn and lower Manhattan. Staten Island is popular with families because of its rustic character, and a strong sense of community.
The neighborhood is calm and quiet, and very close to the beach - if you've had enough of Manhattan's crazy energy, it is a nice place to take a breath and slow down. The beach has a long promenade perfect for biking and running. And if you feel especially adventurous, you can explore the old Fort Wadsworth under the Verazzano bridge.
Room Type
Entire home/apt
---
Property Type
House
---
Accommodates
3
---
Bedrooms
Staten Island, NY, United States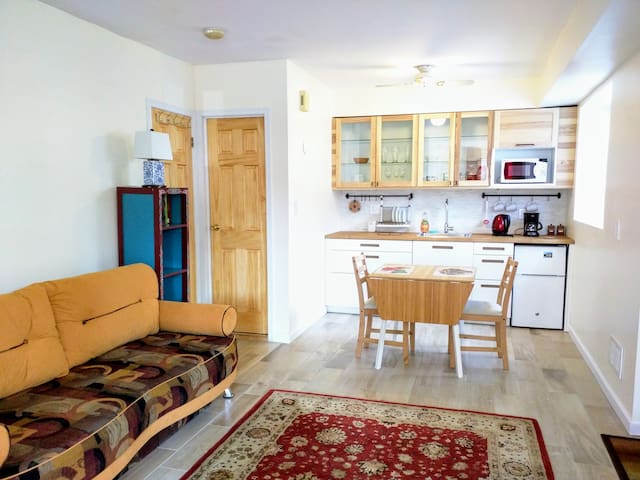 You'll love my place because of the location. Ideal for travelers visiting family or friends in Staten Island.
Though the place is located on the first floor of my house it is like a separate apartment with separate entrance and full privacy .
Quiet and safe neighborhood
Great place to stay in a very nice area
Kenneth
2017-02-12T00:00:00Z
This place is awesome that is all I have to say
Kenneth
2017-03-23T00:00:00Z
Ilya and family are wonderful hosts
Rony
2017-01-26T00:00:00Z
Room Type
Entire home/apt
---
Property Type
Apartment
---
Accommodates
4
---
Bedrooms
Staten Island, NY, United States
ONE Guest Please :) Guest can not have visitors. Express Buses to Manhattan right around the corner Or walk to the train and take the Staten Island Train to the Ferry to Manhattan~ Microwave and Refrigerator/Freezer Available. No cooking allowed. :) No a/c in this room; just fan; but a/c in rest of house to cool this room if door is open for awhile. Check In : 12 PM to 12AM Check Out: by 10 AM No Smoking. No Alcohol in the house. Please do not park in driveway; do not block garage.
Cozy but Tiny Bedroom with Twin size bed great for one person here for work; internship, or vacation~` Make yourself coffee or tea by heating water with microwave. Use microwave to heat any food you want and store food in refrigerator. No cooking allowed. No outside visitors. No smoking in house. No alcohol in house. No Pets. This bedroom does not have air conditioning/ only a new fan/ but you can leave door open a bit to get in air from the living room a/c. Strict cancellation polity otherwise I can not provide this unique service.
Tree lined VERY SAFE neighborhood :)
A very good value & a very nice host.
Gregory
2017-02-10T00:00:00Z
My stay at Betty Ann's place has been a wonderful experience. She is one of the gracious and most accommodating hosts I ever came across. Her helpful, friendly and fun personality is indeed beneficial for the globetrotters as she provides a lot of useful information about New York and its boroughs. My room was exactly as described. A warm breakfast and a hot cup of coffee awaited me each morning during my stay there. Her house is located in one of the best and safest neighborhoods within Staten Island. It takes only few minutes of walking from her tree lined street to reach the bus stops and train station. I used to return late at night from the city and yet never felt unsafe while walking back to her house. Betty's home provides a neat and warm environment for travellers coming to New York from around the globe.
alizay
2015-08-11T00:00:00Z
A-OK by me!
Gregory
2017-03-10T00:00:00Z
Betty Ann's place is a great value.~Gregory
Gregory
2017-02-17T00:00:00Z
Nothing special, but ok
Jeannette
2016-10-09T00:00:00Z
Host is very pleasant and accommodating. Neighborhood is residential and feels safe. Room is small and bed is creaky but it's a good low-budget option.
Julia
2016-10-19T00:00:00Z
A-OK all the way!
Gregory
2017-03-03T00:00:00Z
Betty was great, the room was so comfy and from start to finish she made me feel so welcomed.
Christine
2016-08-23T00:00:00Z
Room Type
Private room
---
Property Type
House
---
Accommodates
1
---
Bedrooms
Staten Island, NY, United States

Our place is located in Eltingville which is on the south shore of Staten Island close to public transport. Minutes from the Staten Island Mall and quick walk to Express buses, local buses and train that will get you around Staten Island and into Manhattan. You'll love my place because of the wonderfully quiet neighborhood. This is ideal for couples, solo adventurers, business travelers, and families (with kids).
You will be in a warm and friendly environment. We will respect your privacy and space and are available if you have any questions or need tips on getting around or general questions.
Very convenient location with multiple means of transport to New York and New Jersey. Quiet and peaceful street in a family friendly neighborhood. Stores/deli/pizzeria/supermarket are in walking distance and the Staten Island Mall is a 7 minute drive away.
The space was as Jeannine described, the neighborhood is very pretty and also the house is 5 minutes walk from the train station. Matilde was very nice and helpful since we arrived.
Paola
2016-10-02T00:00:00Z
We loved our stay! My husband and I and our 18 yr old daughter stayed for 4 days. Matilde welcomed us on arrival. Both Jeannine and Matilde made it clear they were available if we needed anything at all, but we had complete privacy. This was our first trip to NYC and our first time with AirBnB as well, and we would absolutely do it again. The room was very nice with everything you could think of needing in the kitchen, and the bed was comfortable. Staten Island felt completely safe and we walked to the train (10 mins) then took it to the free ferry everyday to go into Manhattan. It took about an hour to get to Manhattan but totally worth it. We bought an unlimited Metro card that covered every train, and subway ride and all local busses in all 5 boroughs for $30 each person for the week. There are also express busses into Manhattan for $6 a trip. We stopped at the grocery store not far from the train upon arrival (we had our car) and cooked dinner every night when we got back from Manhattan. It was an amazing experience. We would definitely stay again.
Laurie
2016-07-07T00:00:00Z
My experience has been great. The family is so nice and very welcoming. I felt completely comfortable since day 1 because of they way they have treated me. Location is very safe and close to everything. The space is very clean and is clearly represented in the pictures. I will be staying here anytime I am in the Staten Island area for work as long as they will have me.
Aaron
2016-07-14T00:00:00Z
Jeannine, Matilde, and Charles were extremely accomdating, especially since I arrived a little late. They were quick to provide recommendations on local restaurants and things to do. Their home is very nice and in an excellent area of Staten Island close to public transportation. I highly recommend this location for anyone looking for a place to stay in the heart of Staten Island.
Thomas
2016-08-29T00:00:00Z
Great hospitality Warm people Great place to stay We took it the night before the NY marathon & took Uber to start line Was perfect
Eyal
2016-11-06T00:00:00Z
I did not get to see Jeannine that much. Only on the day of checkout. But her Mother Matilda, was out of this world. - Just picture how your own Mother would take care of you as you were growing up. Matilda treated me like gold. Her apartment was immaculently clean in every area of the apartment. You could literally eat off her floor. Jeannine's Father was very nice to me as well. But Matilda reminded me of my Mother, the way treated me. This was my second experience with Airbnb. My first experience with Airbnb, was a complete total disaster, and the host lied to me, about almost everything. I can't make any other comments about my first host, because it's under investigation, and even if I could, there's not enough characters Airbnb allows to write in a review. But trust me. I'm going to put an ad out in the New York Times, about my experience. And what to look for before you book with Airbnb. Thank God for Matilda. Because the unimaginable stress I went through with my first host. I completely forget about it all, while being a guest of Matilda and her family. If anyone wants to rent a very clean basement apartment, do NOT hesitate and book with Jeannine. I had an excellent experience.
William
2016-08-31T00:00:00Z
After having a delay in our plans, Jeannine and Matilde were more than accommodating, as well as being very understanding of our situation. Due to our unexpected delay, they let us check in shortly after their posted check in time. Upon arrival, we were greeted by the most wonderful host and made us feel like we were one of their own. The room was very spacious and the bed was really comfy as well as having a beautiful home overall. I would recommend this place to everyone as I would definitely stay there again if the opportunity presented itself.
Alex
2016-07-30T00:00:00Z
I have been staying for a few weeks now due to work. I have been completely satisfied. The family is very friendly and welcoming. They have made me feel like family. Not once did I feel uncomfortable. The space is exactly as shown in the pictures and is very comfortable and clean. I will be staying here anytime I am in the Staten Island area for work. The location is very safe, clean, and close to anything you need.
Aaron
2016-07-21T00:00:00Z
Room Type
Private room
---
Property Type
House
---
Accommodates
3
---
Bedrooms
Staten Island, NY, United States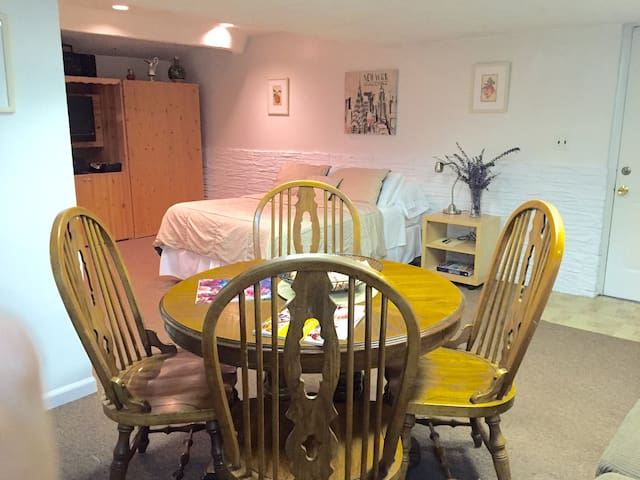 A warm comfortable luxury one bedroom apartment located on very quiet residential street minutes away from new Jersey and Manhattan. . Private, accessible by public transportation.. enjoyable for all ocassionss, private entrance .
Private elegant
Near all restaurant , recreation and snug harbor cultural, movie theaters ,etc
This place was exactly what we needed for our stay on Staten Island. Mia was a great host, easy to contact, and very accommodating. The space was clean and comfortable to stay in. The neighborhood is quiet and near many good restaurants for both delivery and dine in. Highly recommended if ever staying on the Island.
Shawn
2016-11-10T00:00:00Z
Ms Mia was very helpful and accommodating. The apartment was very clean, well furnished, quiet, and easily accessible by public transportation. Best wishes.
David
2016-11-15T00:00:00Z
The place is very nice, a one bedroom apartment with a place outside for smokers. The neighborhood is not one of the best but I always felt safe, which is a great thing. Conveniently located one block away from a bus stop which takes you directly to the New York Ferry (around 20 mins). The host was perfect, I was greeted with some warm-up breakfast, water and orange juice. The place was clean and quiet. Overall impression: loved it and would recommend.
Ali
2016-08-23T00:00:00Z
Just what we needed for our stay in Staten Island. Highly recommended for your stay on the island.
Shawn
2016-11-04T00:00:00Z
Mia was considerate and the place was nice. Nothing bad to say.
Austin
2017-01-03T00:00:00Z
The place was very nice inside, just like the pictures. Mia was easy to communicate with and available almost anytime. We checked in very late and she was understanding and helpful. I would definitely recommend the place!
Shihab
2016-11-13T00:00:00Z
Mia was a phone call away in case we had any issues(though none occurred during our stay), but we had plenty of privacy after she gave us the initial tour. The place was clean, cozy, and exactly as we expected. The house was very quiet, safe, and private. We were able to get into New York City pretty easily and there were plenty of restaurants around that delivered as well (would recommend China New Star).
Angelo
2016-10-09T00:00:00Z
The host canceled this reservation the day before arrival. This is an automated posting.
Suncica
2016-10-19T00:00:00Z
Room Type
Entire home/apt
---
Property Type
Bed & Breakfast
---
Accommodates
2
---
Bedrooms
Staten Island, NY, United States
My place is close to art and culture, great views, restaurants and dining, the beach, and family-friendly activities. My place is good for couples, solo adventurers, business travelers, families (with kids), and big groups.
Room Type
Entire home/apt
---
Property Type
House
---
Accommodates
8
---
Bedrooms
Staten Island, NY, United States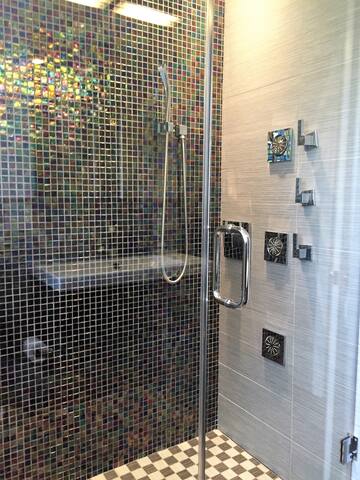 New 1 BR, with add'l trundle bed (twin bed w/ rollout twin). Perfect for visiting NYC! Located in prestigious Lighthouse Hill. Walk to public transportation to NYC, Tibetan Museum, Green Belt, Hiking, Public Golf Course, Mall, Historic Richmondtown.
New one bedroom apartment, with private entrance and 2 bathrooms. Additional trundle bed (twin bed w/ add'l twin rollout bed) in living area to accomodate up to 4 guests. Features tile floors, full eat in kitchen with dishwasher, oven and microwave.
Quiet and peaceful; adjacent to functioning lighthouse; walking distance to public golf course, Green Belt nature trails, public transportation to NYC, Tibetan Museum, historic Richmondtown, easy and short commute to NYC on the historic and free Staten Island Ferry.
The apartment was as exactly described and shown on photos- comfortable with great garden, swimming pool and nice surroundings. The host were very responsive and caring. We took free Staten Island ferry to Manhattan and explored NYC. We would like to come back again one day !
Kasia
2015-07-11T00:00:00Z
Judith and Tom were very helpful. The home was beautiful, as well as the neighborhood. Had all the accommodations I could wish for , from a short to long term stay. Quite a steal for such a lovely place. Thankyou so much for the wonderful stay and I hope to stay again one day !
Robert
2016-09-06T00:00:00Z
I thoroughly enjoyed my stay along with the overall scenic, peaceful vibe of Staten Island. The apartment at Lighthouse is spacious, comfortable and private, easily accommldating 4 guests. I appreciated the hosts' response time when I had questions.
Lauren F.
2016-09-25T00:00:00Z
Very helpful hosts and the apartment is both very comfortable and well equipped. The location is perfect if you want to do day trips to Manhattan; Fifteen minute drive to a free 24 hour ferry service. Staten Island is a lovely area with good roads and excellent public transport. We would book again without hesitation if we were to visit again and only a forty minute drive from JFK. Many thanks for a great stay. Russ & Nikki, Fife, Scotland
Nikki
2015-06-09T00:00:00Z
Had a lovely time in NYC and enjoyed staying at Judith's place. Tom (Judith's husband) was ever so helpful and polite. I'd recommend their place without hesitation. The only drawback was the air conditioner at night (some nights got too hot to sleep and air conditioner didn't run consistently). Apart from that all was great.
Aixa
2016-08-05T00:00:00Z
Judith was an amazing host. I left an item of clothing there by accident, and she mailed it to me. Fabulous views at the top of SI - you can see the ocean from the pool area. Absolutely lovely location, neighbor are a lighthouse and the only Frank Lloyd Wright house in New York, and walking distance to a huge forested park where we saw deer and baby deer, and a short walk to historic Richmond town. We had a really fun weekend, thank you Judith
jess
2016-07-25T00:00:00Z
This place is located at very good location with plenty of open space. this also had it own access door which was good. The place was spacious and clean and felt like home. Nice place to stay we would definitely stay here when we visit Staten Island again.
Ramchandra
2016-11-13T00:00:00Z
This is a charming place that provides everything you need with the bonus of fantastic views. The quality bedding and fresh fluffy towels make you feel at home, while the convenience of a full kitchen, washer/dryer and extra bathroom make it much more comfortable than a hotel. I would recommend this cozy apartment for two.
Beth
2016-10-03T00:00:00Z
Room Type
Entire home/apt
---
Property Type
Apartment
---
Accommodates
4
---
Bedrooms
Staten Island, NY, United States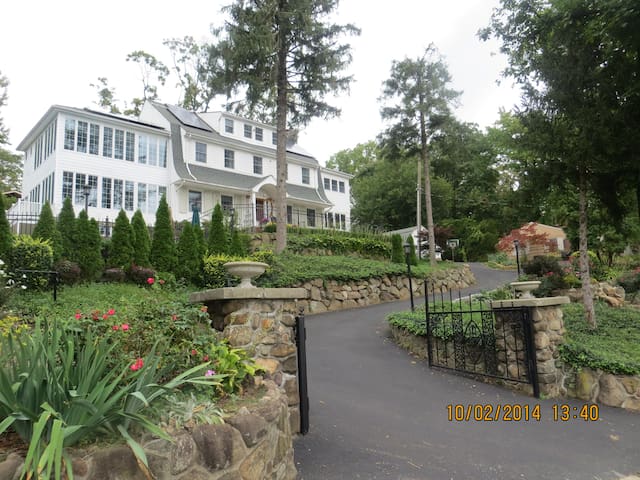 The Kennedy Condo of Regal Walk A few steps 24 hours 7 days a week to local bus to free ferry and downtown Manhattan & convenience store across the street open 24 hours 7 days a week. Plus Get Free Show tickets see description below for details.
Come stay with us. Our part of Staten Island is lovely. Cozy Private Room with Queen size bed Free WiFi Private Bathroom Free on street parking Get Free Show tickets at our website. Look under facebk for Visit New York Almost Free to find us. New York City bus fares are affordable check out 7 Day Unlimited Pass or You can take an express bus x30 to midtown Times Square between 8am and 8:30am only weekdays. The local bus fare is $2.75 the ferry is free the express bus is $6.50. It is strongly recommended you get a 7-Day Unlimited Pass Cost: $31, Good for unlimited subway and local bus rides until midnight, 7 days from day of first use. Close to home are city buses X17 & X30 directly to midtown Manhattan Times Square on corner of South Ave & Goethals Road North, X12 directly to downtown Manhattan Wall St. on corner of South & Forest Ave., The local bus S46/S96 near home to free ferry that will take you with beautiful views of New York Harbor and The Statue of Liberty to downtown Manhattan. If you prefer more privacy a taxi or we could be available from airport or to take you to free ferry to Manhattan or pick-up and/or drop-off to airport for only $60 for JFK and $70 LGA and $50 for Newark (EWR). Some of our guests who travel from far have spent the night at a airbnb booking near airport and come to us the next day and stay at the same booking the day before departing back, The Great thing about using this service is you have maximum flexibility in how you plan your trip. Across the street from our place are 24/7 APlus Store and Charlie Brown's Steakhouse Also nearby is UA All Staten Island Stadium 16 Theater, Kohl's, Subway Sandwiches, Checkers, Family Dollar, Entenmann's Bakery Factory Outlet We are a walk to many entertainment, dining and shopping places. Friday nights is Singles night at the local Hilton Garden Inn Couples welcome Free admission. Really Enjoy your next vacation! Have your free show or Theater tickets mailed to our address c/o Us so your tickets are in your room when you arrive. International guests are welcome to save money by ordering products online and have them shipped to us so they can take back with them. Your first 2 items are FREE after $5.00 per item service charge to accept delivery. Get Free Show tickets at our website. (URL HIDDEN) or look under facebk for Visit New York Almost Free to find us or You are given immediate access to our website when your booking is accepted. See Private Details for Confirmed Guests or House Manual.
They gave me very friendly and welcoming. Gave me trying to comfort The room was very clean and the bathroom is a private bathroom which is convenient
Park
2014-03-14T00:00:00Z
It is well worth the extra travel time to enjoy the warm hospitality of a lovely couple James and Rimma . The ferry runs often as well as the bus to their place so getting there is easy and relaxing .Buy a pass before you leave Manhattan. We had such a nice time we booked another 2 days after our visit to Niagara Falls . If you are after a comfortable bed , Clean facilities ,Close to public transport and great hosts then you will love this place ! Having a microwave/fridge in the room meant we could enjoy a cup of tea in the mornings - Cold drinks etc. We would stay longer if we could . 5 star rating here and very highly recommended !
Christine
2013-08-22T00:00:00Z
We enjoyed our stay with James & Rimma so much we returned for another couple of days before leaving for Seattle . It was lovely spending time with a friendly couple so make sure you book with them when visiting the area !
Christine
2013-08-31T00:00:00Z
Jim greeted at the door,,, was very convivial...helped with the luggage which was not necessary... showed the room, bathroom, gave me the keys, showed where to park, introduced to his wife Rimma... all in all a very pleasant encounter. The room and bathroom were fine. The neighborhood was safe.
Gopal
2014-10-25T00:00:00Z
We had a very pleasant stay with Jim and Rimma. The room and bathroom were nice and clean, we had a lot of privacy and we felt at home. You can always ask Jim and Rimma for help or information. If you're lucky, your trip to Manhattan takes 1h25 with bus and ferry. A bit long (and of you miss the bus/ferry even longer), but not a game changer. We think it's great to see the normal day-to-day life on Staten Island on the way to NYC and back. The view on Manhattan you have on the ferry makes it all worth it. We we'd like to recommend this airbnb for your trip to the big Apple!
Pieter
2015-09-22T00:00:00Z
We had a very comfortable stay at James and Rimma's. James is a very friendly host who was very keen to ensure we were well looked after. He very kindly offered to pick us up from the airport for a cheaper rate than a taxi. It worked out quite well. Taking the free ferry from Staten Island to Manhattan and back is a must. Unfortunately we didn't get to meet Rimma.
Rob
2013-10-12T00:00:00Z
I dont even know where to begin. James and Rimma were amazing hosts! They have a very lovely house in Staten Island in a great neighborhood with a gas station open 24 hours across the street. In order to get to Times square we had to take the bus to the ferry. the bus is $2.25 and the ferry was free to ride. Rimma explained to us how to get there. Overall, our New York experience was wonderful and we would definitely think about staying with james and rimma again.
Jesse
2012-08-21T00:00:00Z
My boyfriend and I searched and searched for a reasonably priced place to stay. We found James and Rimma and it was perfect! They were very kind and we had a wonderful stay. We will be back =) Thanks! Kelly and Chris
Kelly
2013-09-15T00:00:00Z
Room Type
Private room
---
Property Type
House
---
Accommodates
2
---
Bedrooms
Staten Island, NY, United States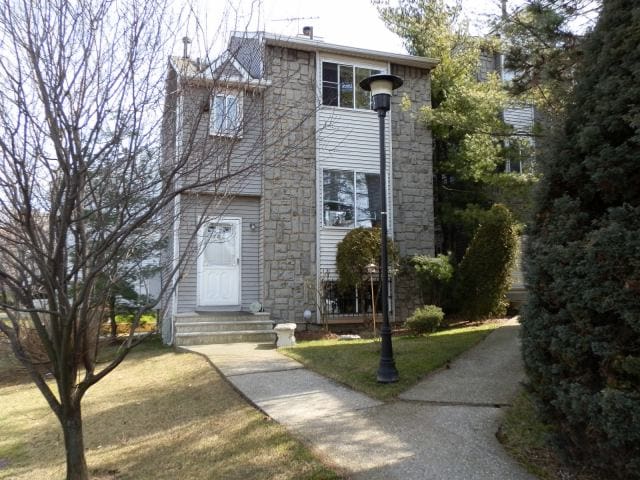 Modern furnishings add to the rich clean lines found in this comfortably furnished and styled One bedroom/ 1 Bath apartment. Located only a quite ride from manhattan!
Its a bright spacious apartment , has a lot of sun light and as the photos show, tastefully furnished with comfort in mind. This is the kind of space you hope for in Manhattan.
The home is located in a quit yet central location, within walking distance of major stores... cvs, planet fitness, LA Fitness etc
Room Type
Entire home/apt
---
Property Type
Apartment
---
Accommodates
2
---
Bedrooms
Staten Island, NY, United States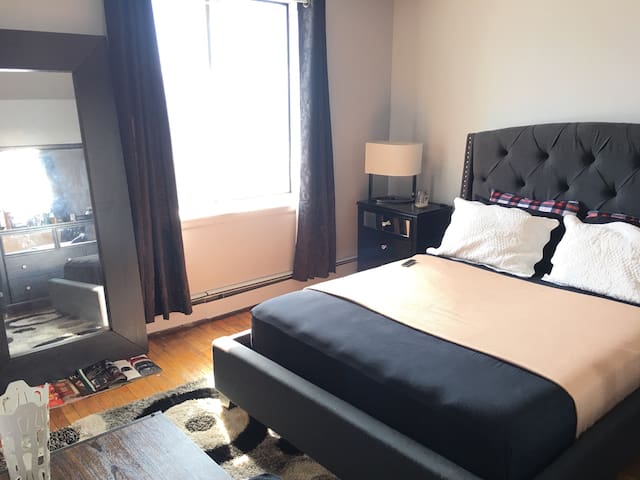 Enter dates to see full pricing. Additional fees apply. Taxes may be added.