Charm T2 modern and functional decoration, with terrace. In a village all amenities, swimming pool 5 minutes walk. medieval castles and lastours 10 minutes by car.
Very nice and comfortable apartment. well situated. Provided with the basic needs.
Monica
2016-09-03T00:00:00Z
Trés bon accueil, L'appart est grand et correspond à la description. Village trés calme où nous nous sommes reposés.
fanny
2016-09-17T00:00:00Z
Room Type
Entire home/apt
---
Property Type
Apartment
---
Accommodates
4
---
Bedrooms
Conques-sur-Orbiel, Languedoc-Roussillon Midi-Pyrénées, France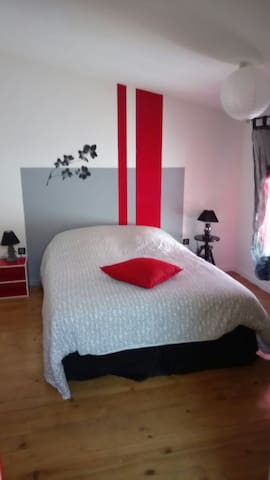 My accommodation is close to medieval city of Carcassonne, Caunes Minervois, Cathars Castle. Enjoy my apartment for the location, the people and the outdoor spaces. My accommodation is perfect for couples and solo travelers.
The host canceled this reservation 151 days before arrival. This is an automated posting.
Cesar
2017-02-17T00:00:00Z
Room Type
Entire home/apt
---
Property Type
Apartment
---
Accommodates
4
---
Bedrooms
Monze, Occitanie, France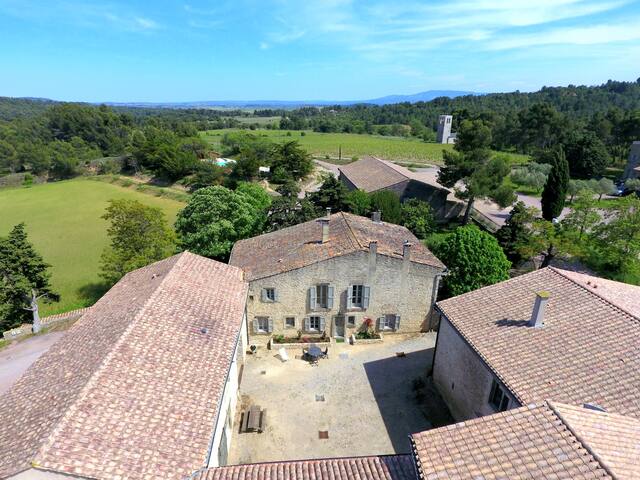 Apartment in house mixing the old and the contemporary. 3 Rooms with a large kitchen, 1 bedroom with double bed and 1 bedroom with bathroom, toilet and bathroom. Enjoy the large terrace and large garage owner.
A mix of contemporary and old in an unusual house in the heart of a village. Located close to the municipal swimming pool and a gourmet restaurant, enjoy all village amenities (grocery, bakery, tobacco) and the indoor terrace shared with the owner.
All amenities in this small village (restaurant, swimming pool, grocery, tobacco, bakery, post office). And a commercial area with a multiplex cinema and restaurants within 5 minutes drive.
Great place to stay if you want to visit Carcassonne and the region. The host is very helpful and warm. The village where the appartment is located is very charming with its historical bell tower and narrow streets and also has a children's playground and open air swimming pool. The medieval Cite of Carcassonne is only 10 min drive away. The appartment has two bedrooms, the terrace and garage are a real plus. We stayed here with our two small children and had a nice experience. There are some stairs between the different rooms which require you to pay attention if you are traveling with a toddler. I highly recommend this place.
Freia
2014-08-04T00:00:00Z
Superbe accueil de la part de Fabrice et sa femme, très chaleureux. L'appartement est spacieux, agréable, pratique (garage et parking à proximité) à 5 minutes de Carcassonne. Appartement propre et cuisine ultra équipé ! Je recommande chaudement.
Kassem
2014-08-11T00:00:00Z
L'appartement est agréable. La chambre du bas (avec le lit 1 place ) était très fraîche malgré la chaleur. La terrasse à moitié couverte est un vrai plus! L'accueil a été très chaleureux. Parfaite étape très proche de Carcassonne!
clio
2014-08-10T00:00:00Z
Room Type
Entire home/apt
---
Property Type
Apartment
---
Accommodates
3
---
Bedrooms
Conques-sur-Orbiel, Languedoc-Roussillon, France
Appartement coquet, meublé de 70 M² pour 2 personnes (ou 2 adultes + 1 bébé), à 8 km de Carcassonne (Aude), la Cité, et le Canal du Midi (Patrimoine Unesco). Appartement au rez-de-chaussée de la maison familiale, au calme côté jardin. WI-FI partagé.
A sweet apartment for two persons (or 2 persons with a baby 0-2) at 8 kms from Carcassonne, the City, and the Canal du Midi (UNESCO heritage). Ground floor, quiet area, garden side (not in front of the Avenue de Notre Dame). You can park your car or your bicycle in our courtyard. Sheets in the bedroom, and towels in the bathroom if you need. No smoking appartment. Please, do not smoke as well in the garden : too dangerous during summer in the south of France. Our cats live in the garden, so it's not possible to welcome others animals. Even if we love them! Many cypress trees around our home. See you soon!
Habitation localisée à 200m de la Chapelle de Notre Dame de la Gardie. Les lieux (Chapelle et Chemin de Croix) peuvent être visités avec un responsable sur demande anticipée. Messe du 15 août.
Sophie was very friendly and the room clean, large and comfortable. A bottle of vine rose' very cold into the fridge. Quite and silent the place. Nice to stay there.
Franco
2013-09-01T00:00:00Z
We spent some fantastic and very relaxing days in this nice little village, the apartment was great and Sophie was a wonderful host. We travelled with a 2-year-old and I can definitely recommend it with a child, as well: Sophie gave us a travel bed and some toys for her to play with. So, we definitely recommend staying there if you want some relaxing days and there are some really nice villages and sights close to visit!
Nina
2013-08-21T00:00:00Z
What can we say?? The apartment in Sophie's house just could not be any better, and Sophie was an incredibly generous host. The place was spacious, beautifully decorated, spotlessly clean, and equipped with everything you might need. When we arrived, Sophie presented us with a delicious home-made cake, and there were all sorts of goodies on offer in the kitchen. Not only that, but Sophie picked us up from the station and also insisted on taking us back into Carcassonne another day. Sophie herself was the kindest, sweetest host you could ever meet - so concerned for our well-being! We also met her lovely husband Michel and son Archambaud, and even the wonderful Marie, Sophie's Mum. Conques is a lovely little town just outside Carcassonne. We popped down to the boulangerie and the epicerie every morning and all the local people were very friendly. We would recommend hiring bikes from Carcassone and cycling out beyond Conques into the beautiful countryside. We visited the 4 chateaux at Lastours, which was the highlight of our holiday. Our only complaint was that we did not stay there long enough to enjoy getting to know Sophie better and to visit more of the beautiful places in the region.
Alejandro & Harriet
2013-09-16T00:00:00Z
Sophie and her husband Michel were wonderful hosts. They couldn't do enough for us and even took us to Carcassonne a couple of times. We felt very much at home here especially when we went to the local village for a "Moules et Frites" festival. Just wonderful!
John
2014-06-30T00:00:00Z
We had a great time with Sophie and her husband Michel. The appartment is realy great with all you need. The walls are thick so it was cool, even with temperatures of +30 degrees C. We had breakfast in the garden and Sophie is more then a great host. Every day she had something extra like cakes or a drink. So when you want to visit the Carcassonne region go to Sophie and you will have a great appartment and welcome.
Jacques
2013-08-18T00:00:00Z
My Wife and our 13 month old son spent two wonderful nights staying at Sophie's Apartment. The Apartment is comfortable and quite. Sophie also provided many extras to make it feel like home. She had even prepared some fresh cake for when we arrived! Sophie was a brilliant host and was happy to help with information and directions about the area that surround her village. A stay here is recommended. NB - written in English and translated using (SENSITIVE CONTENTS HIDDEN) Translate so apologies for any errors  Ma femme et notre fils de 13 mois ont passé deux nuits merveilleuses séjournant à l'appartement de Sophie. L'appartement est confortable et calme. Sophie a également fourni de nombreux extras pour en faire sentir comme à la maison. Elle avait même préparé un gâteau frais pour quand nous sommes arrivés! Sophie était un hôte brillant et était heureux de vous aider avec des informations et des orientations sur la région qui entourent son village. Un séjour ici est recommandé. NB - écrit en anglais et traduits en utilisant (SENSITIVE CONTENTS HIDDEN) Translate donc des excuses pour des erreurs
Scott
2015-06-06T00:00:00Z
Great place - very clean with a lovely garden. It has everything you need and Sophie was very nice and helpfull.
Søren
2014-04-16T00:00:00Z
Sophies place is just as described spacious and clean, we got spoiled with wine and extra's in the refrigerator etc… got to relax in the nice garden. Very quiet area if you wan't to rest this is the place to be! A very sympathic lady who will give you all the information you need.
Sandrina
2014-09-28T00:00:00Z
Room Type
Entire home/apt
---
Property Type
Apartment
---
Accommodates
2
---
Bedrooms
Conques-sur-Orbiel, Languedoc-Roussillon, France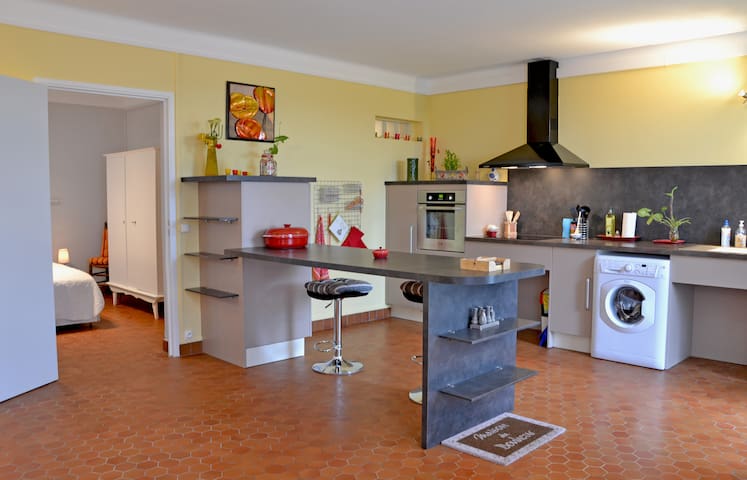 The gite "Eloïse" includes a living room, a kitchen, two bedrooms and a bathroom on 70 square meters. The gite is no smoking. The gite is spaceous, well equipped with views over the park The kitchen is equipped with modern appliances and dishwasher.
Located within the Domaine, the gites "Eloïse" & "Rosalie" are a relaxing peaceful location, with views on our vineyard and the Pyrenées mountains. This is an ideal location to visit the Cathar Chateaux, The medieval Cité of Carcassonne, The Canal du Midi (both World Heritage Sites) and surrounding picturesque villages.
The Domaine de La Lande in Villegly is located in the Cathar country, nearby the fortified medieval Town of Carcassonne, the Lastours Chateaux and the Canal du Midi. The Domaine, an estate of 190 acres includes a vineyard of 66 acres. We also produce cereals (Wheat, sunflowers, barley).
Nous avons été très bien accueillis au gîte. Les hôtes sont très sympathiques disponibles. Le logement est fidèle à sa description. Le gîte est très calme, idéal pour une famille. Nous le conseillons vivement.
bertrand
2016-08-13T00:00:00Z
Room Type
Entire home/apt
---
Property Type
Apartment
---
Accommodates
6
---
Bedrooms
VILLEGLY en MINERVOIS, Languedoc-Roussillon, France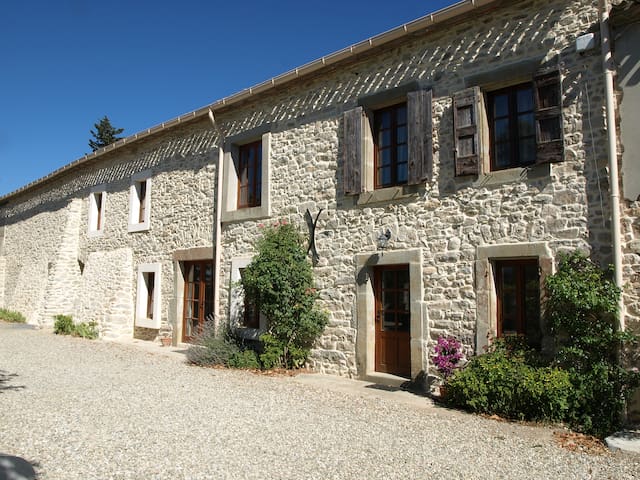 Lavender B&B Studio, on Domaine de la Matte a rural farm just 10 mins drive to Carcassonne La Cite, airport & station. Large light and airy double bedroom, large shower room, dining table with tea and coffee making facilities in the room - no kitchen, exterior wood terrace. We are set in 50 hectors of land with are animals, crops, and Olives, Almond trees. Exterior gardens, parks, trampoline etc are shared.
New June 2014 Lavender studio is a beautiful and relaxing, large open plan spacey room with double bed, dining table which your breakfast will be served to or outside on your terrace, wardrobe, tea, coffee facilities, hair dryer and all those thoughtful extra's then door to bathroom large rain shower basin etc. Wood decking terrace outside for relaxing and lots of space with the gardens, animals etc. Another single bed and baby cot can also be use in the room and we also have another studio that sleeps another 3 on site. A Baby or 1 child under 5 years old is free, additional person with a single bed is charge at a nightly rate. - La Matte also has two holiday cottages/gites on site
La Matte is surrounded with National park and Vines with lots of walking in beautiful natural countryside.
We had a lovely time at Jilly's! The studio was very nice and clean, and breakfast was really good! Jilly gave us lots of advice as to where to go and what to do in the region, we had a blast!
Sophie
2015-03-29T00:00:00Z
A wonderful place to stay as a couple or for the entire family. This place is away from the city. There are horses, gouts, chicken and even an emu. You wake up with the birds singing. The breakfast is great and Jully is wonderful and helpful informing you what to do in town. We had a great time at her place.
Lillian
2016-07-07T00:00:00Z
Thank jou Jilly for the nice room and environment. We enjoyed the calm and beautiful place. Everything we needed was available. Great stay!
Marie-Sol
2016-07-12T00:00:00Z
A delightful experience. The Lavende studio is compact, spotless and well appointed. The lovely rural environment is just what we wanted for a peaceful night after a long day of driving. Given that this is studio accommodation the extent of services for self catering is naturally limited, but the coffee maker got good use! Guests would will be advised to use a GPS to locate the property, especially if arriving after dark. We located a great little pizzeria/café in Caunes Minervois for dinner. Jilly's breakfast next morning was exceptional and almost worth the journey to La Matte by itself. Jilly herself is a brilliant host who gave us great advice about our proposed travel plans for the coming day. Do visit 'Cordes-sur-Ciel'. I think if I hadn't (rather impolitely) interrupted a very long conversation, my wife and Jilly would still be talking! Two of our daughters stayed here two years ago and gave us great reviews of Jilly's place, so that is why we chose to stay here. They were right. I'd recommend this to anyone. Excellent.
Ian
2015-09-05T00:00:00Z
We had a very enjoyable stay in the apartment. We had an excellent breakfast delivered to our room every morning. Jilly and her husband were very helpful with Jilly taking time to run through some of the highlights of the area on a map. We had rented a car and spent our time visiting vineyards and Carcassone where we ate each night. I would recommend for anyone looking for a nice countryside stay
John
2015-08-15T00:00:00Z
Very nice place , relaxing e peacefull. jilly has been very welcoming she gave us all the information about the city and the castel, she is a perfect host. she prepared a wounderful breakfast, with eggs, croissant, bread butter and jam, we really appreciate it!! The garden is veautiful and peaceful. The room clean and comfortable. Perfect place for a stop in carccassone
Francesca
2015-08-07T00:00:00Z
The two studios are beautifully decorated with lovely modern bathrooms.....this was the perfect start to our week in France. We only stayed at La Matte for one night and myself and my husband stayed in the cottage with our children and my parents and brother each stayed in one of the studios. Since we were landing late we asked if Jilly could provide some food for us to cook that evening and she provided a fabulous feast for us to cook on the BBQ and enjoy together as a family. The perfect start to our trip. Great rural setting, very peaceful and full of rustic French charm :) Thank you x
Anna-Lisa
2016-06-26T00:00:00Z
We really enjoyed our stay at Jilly's beautiful farm house. It's very well located outside, but not too far, from carcasson in the middle of vine-fields. The room was very clean and very well equiped with a private, also very clean, bathroom. The breakfast is fare more as what you expect from a "normal" bnb-french breakfast. We were very positiv surprised by getting fresh boiled eggs, fresh fruits, ham, cornflakes and a lot more to eat. The farm is beautiful and invites for a nice walk. We would loved to stay longer. Thanks for the nice stay!
Jenny and Gunnar
2014-09-24T00:00:00Z
Room Type
Entire home/apt
---
Property Type
Apartment
---
Accommodates
3
---
Bedrooms
Conques-sur-Orbiel, Languedoc-Roussillon, France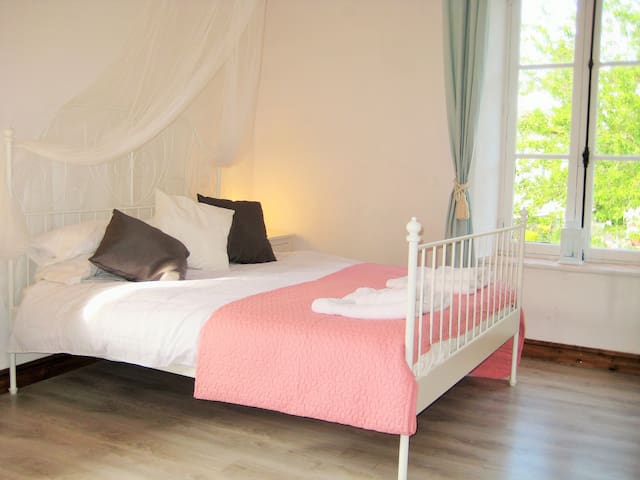 En el centro del casco antiguo de Malves, cerca de la iglesia, la tienda de comestibles, el castillo y sus jardines. Disfrutar de mi alojamiento para la comodidad y el espacio (cocina, 2 baños, cuarto de lavado, cuarto de baño 2 lavabos y ducha). Mi alojamiento es ideal para parejas y familias (con niños).
franchement allez-y les yeux fermés un hébergement et un accueil super dans une région superbe
Phil
2016-09-24T00:00:00Z
Room Type
Entire home/apt
---
Property Type
Apartment
---
Accommodates
6
---
Bedrooms
Malves-en-Minervois, Languedoc-Roussillon-Midi-Pyrénées, France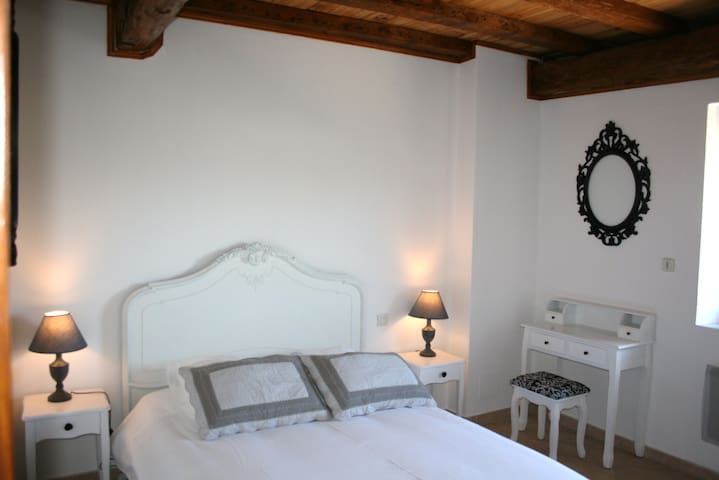 The gite "Rosalie" includes a living room, a kitchen, two bedrooms and a bathroom on 90 square meters. The gite is no smoking. Self catering cottage Rosalie can accomodate 4-6 persons. The gite is spaceous, well equipped with views over the park.
Room Type
Entire home/apt
---
Property Type
Apartment
---
Accommodates
6
---
Bedrooms
VILLEGLY en MINERVOIS, Languedoc-Roussillon, France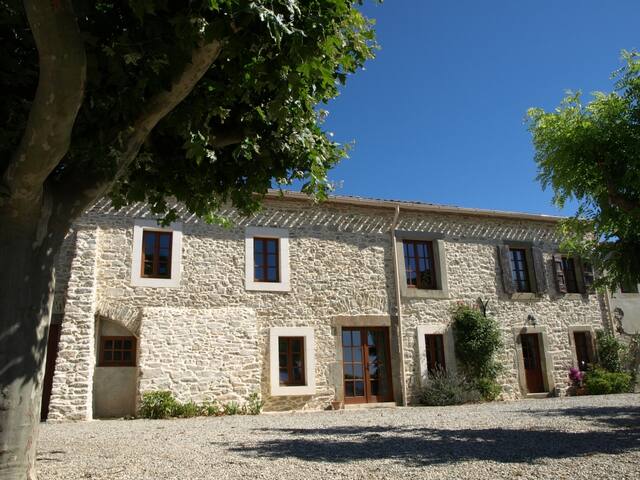 The accommodation is perfect for couples, solo travelers and business travelers.
Completely renovated in 2015 and decorated by a professional. very well equipped kitchen. secure residence with only 2 small 2-storey buildings. Very calm.
The village of VILLEMOUSTAUSSOU is the "Neuilly Carcassonne" with all amenities nearby and a supermarket 3 minutes by car.
Room Type
Entire home/apt
---
Property Type
Apartment
---
Accommodates
2
---
Bedrooms
Villemoustaussou, Languedoc-Roussillon Midi-Pyrénées, France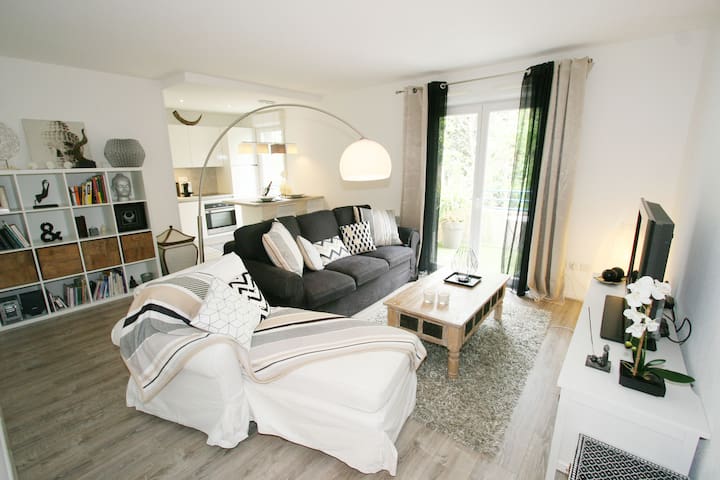 Following Hen Heart is organized in small cottage, bedroom, separate bathroom and toilet, kitchenette and corner "living room" for 2 people + 2 extra guests in the lounge. Separate entrance.
Our guesthouse "The Gallinette" Villedubert is located, a small village in Cathar country overlooking the vineyards where life is good, conveniently located 6 km from the city of Carcassonne, close to the Canal du Midi in the center Cathar Country Contemporary building, it is surrounded by a large flowery garden with swimming pool; it is located in a quiet village and exudes sweetness and well-being. The Gallinette includes 2 rooms with independent entrances designed and decorated style handcrafted campaign by the owners: The "goose Heart" room is organized into small cottage (50 m2) with a separate entrance, 1 bedroom with bed 140, 1 kitchenette and 1 dining. It is possible to accommodate 2 additional people on the sofa bed in the dining room. Jean-Claude and Françoise will welcome you warmly; they try to adapt to the requests and respond as much as possible to individual needs. They like DIY, gardening, cooking and Françoise is passionate hobby. They will share their experiences. You can also enjoy the garden side with gallinettes that lay fresh eggs for making your breakfast and small vegetable garden that Jean Claude is trying to cultivate The breakfasts prepared by Françoise are diversified, with products homemade bread, jam, pastries and trying to adapt to the seasons and events! Evening meal on request according to availability: 23 euros / pers Or meal tray: 11 euros / pers
Our village is very quiet. The highlight is the proximity to the Canal du Midi (UNESCO heritage) where many travelers make cycling and we can lend bikes for a walk discovery.
Room Type
Private room
---
Property Type
Apartment
---
Accommodates
4
---
Bedrooms
Villedubert, Languedoc-Roussillon, France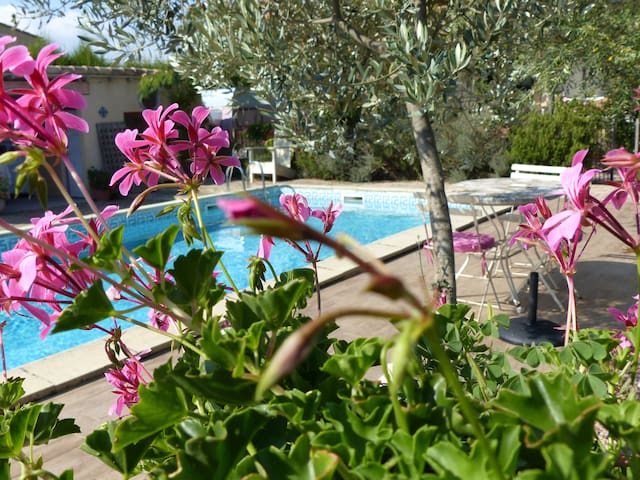 Le Laurier is a renovated two-bedroom gite built into the heart of an 18th century watermill and set amid two acres of gardens near Carcassonne. The 11m pool is sunny from dawn to dusk and we are close to all local amenities.
Located between medieval Carcassone and the beautiful Black Mountains of Languedoc-Roussillon, Le Laurier Rose's pool, facilities and many original features makes it ideal for a summer, autumn or winter break. Le Laurier Rose comprises one double and one twin bedroom, kitchen area, bathroom, lounge area and terrace for outdoor eating. It includes two original millstones, exposed stone walls and old artefacts. There is plenty to explore in the two acres of grounds and gardens at Le Laurier Rose. We have a 11x5m pool which is shared with our two others gites and ourselves. It has a large, secluded and shaded poolside terrace and decking area which which receives sun from dawn to dusk. The pool area includes a paddling pool area for the very young and sports facilities include badminton, football and trampolining. Free wifi and secure off-road parking are all also included.
Le Laurier Rose is located in the heart of the historic village of Villegailhenc which is about 5 km north of Carcassonne. Villegailhenc has a well-stocked local supermarket, boulangerie, newsagents, medical centre, pharmacy, and post office, all within five minute's walk. There are bars and restaurants nearby including a one-star Michelin restaurant in Aragon, five minutes' drive away and a bar restaurant in the next village. A home-made pizza van calls every Thursday evening. The centre of Villegailhenc contains some beautiful architecture including a church dating from Roman times and a former chateau. Feel free to borrow our bikes and cycle in the local vineyards, along the beautiful Canal du Midi or visit the historic cite of Carcassonne - both UNESCO world heritage sites. Or you might prefer to pick wild mushrooms, asparaghus or herbs on the wooded hillsides nearby. If so, we can provide all the maps, routes and local information you will need.
Great place! We really enjoyed our time here. Definitely we will advice this place to our friends. Very close to Carcassone. Helen and Mike are very welcome hosts. Thank you very much for a great time!
Maria
2016-04-02T00:00:00Z
We had a fantastic time staying in Villegailhenc. The self catering gite was excellent and provided a BBQ where we had many of amazing dinners courtesy of purchases from the village butchers and bakers!! The swimming pool is a great area to hang out in the sun and our 2 year daughter loved it. There is also big gardens and a trampoline to play on. The hosts Helen and Mick are very kind and helpful. They made us feel extraordinarily welcome and we arranged lifts with them for small fee as we didn't hire a car. They were always on call for a quick chat or advise. The surrounding area is beautiful and lovely to walk around. The next village Villemoustaussou has a nice restaurant and is only 30 mins walk or 5 min drive. Carcassonne's old town was also a treat to visit and to mooch about in. Overall, it was relaxing, fun, easy holiday that was hot in July and we'd be very tempted to do it all again!
Robert
2016-07-17T00:00:00Z
Helen, Mick and Harry are a lovely family and most welcoming. Gite is in a good location for exploring Carcasonne and the surrounding areas. One of the reasons we choose this accommodation was because it advertises a bar/restaurant within walking distance, sadly this has now closed and nearest restaurant is in next village.
Jackie
2016-06-02T00:00:00Z
We had a lovely time at Helen's gite. It was spotlessly clean, comfortable and cool. The pool was a treat and Helen and her husband Mick were really welcoming. Our party included a 6 month old baby and the gite was well equipped with a cot and paddling pool that made a great al fresco baby bath. Villegailhenc is really pretty - there's a well stocked mini supermarket and great bakery within easy walking distance of the gite. We enjoyed being so close to Carcassonne but being based somewhere a little quieter. Would highly recommend - thanks Helen and Mick for a lovely stay!
Kirstin
2016-06-09T00:00:00Z
Spent a lovely week at Le Moulin....beautiful area, fantastic pool, plenty of sunshine and great hosts. Lovely dogs too. Wished we'd stayed for 2 weeks.
Nancy
2016-07-31T00:00:00Z
Helen et son compagnon sont des personnes très charmantes. Nous avons été bien accueilli, le gîte était conforme à la description. Nos enfants ont bien apprécié le grand terrain ainsi que le trampoline mis à notre disposition. Le gîte est très bien situé pour visiter la région de carcassone. Nous le recommandons vivement.
Fakhreddine
2016-04-29T00:00:00Z
Le logement est très bien situé: proche de plusieurs points d'intérêts (la cité, les châteaux de Lastours, des grottes, abbaye de St Hilaire, lac de Cavayère...) et en même temps dans un petit village au calme. Le jardin est fabuleux, très bien entretenu et la piscine que nous n'avons pas pu tester à cause de la période donnait envie. Nous avons pu garer la voiture à l'intérieur ce qui est très commode. L'appartement où nous avons séjourné a beaucoup de cachet. Helen et Mick sont très accueillants. Helen nous a amené un radiateur d'appoint pour se réchauffer car malheureusement le weekend était pluvieux, c'était très gentil de sa part. Merci à tous les deux pour votre accueil!
ALEXANDRA
2017-03-26T00:00:00Z
Het was een plezierig verblijf in de woning. Helen en haar man zijn uitermate vriendelijk en zijn er mocht je iets nodig hebben. In de omgeving is ook genoeg te doen, mocht het weer iets tegenzitten.
Sander
2016-05-14T00:00:00Z
Room Type
Entire home/apt
---
Property Type
Apartment
---
Accommodates
4
---
Bedrooms
Villegailhenc, Languedoc-Roussillon, France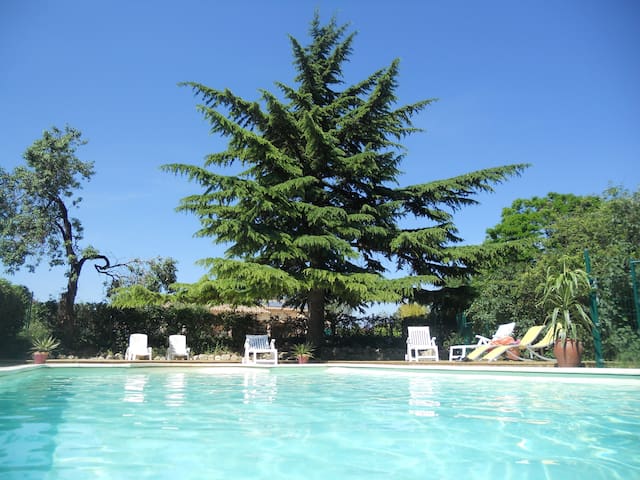 Lovely apartment of 100m2 full equipped and situated at the 2th floor of a house
I am renting my lovely flat of 100m2 full equipped, two bedroom of 12m2 with a king size bed and storage space. I will be very happy to welcome you in this friendly atmosphere and give you good advices and addresses for you stay in Carcassonne. The large bathroom is very comfortable and towels will be available, restrooms are separated. The full-equipped kitchen will also be at your disposal as the pleasant living room. In the neighborhood: groceries stores, restaurants, and various shops
We were met and hosted by Thomas's mother, she is so kind and welcoming, she gave us tomatoes for her garden. I wish my French is better so that we could talk to her more, but we all managed to communicate. She kindly recommended places to visit. We enjoyed her little kitten coming to visit the flat!
Anne
2016-08-10T00:00:00Z
Nous recommandons bien évidemment ce séjour! Nous nous sommes senti pendant cette semaine comme à la maison. Nous avons était accueillies par Michèlle la maman de Thomas très chaleureusement elle avait même installer équipements pour notre fille de 1 an quelques jouets enfin bref des petites attentions particulières qui touche beaucoup. La maison est égal aux photos sur le site la maison est très bien située dans les vignes au calme tout en était près de la zone industrielle pratiques pour tous les jours. Je recommande cette appartement sans hésiter!!
Jessica
2016-08-21T00:00:00Z
Yo llegué la ultima noche pero mis amiga que llegaron antes y se perdieron. Thomas me manó un mensaje avisando y su madre acudió al lugar de encentro varias veces. Finalmente todo fu bien. La casa muy bonita y limpia, con muchos detalles, muy buena estancia
susana
2016-08-13T00:00:00Z
Merci pour votre accueil chaleureux et votre disponibilité. Nous avons passé un super séjour. Le logement est très agréable et spacieux au bord du canal du midi et à 2 pas des écluses. Au calme de la campagne mais à seulement 10 min en voiture du centre ville. Un seul regret, nous avions pas pris nos vélos pour une jolie balade...
Emilie
2016-07-18T00:00:00Z
Nous avons passé un très bon séjour chez thomas une très belle maison et un très bon accueil de sa maman. Nous recommandons vivement cet endroit paisible parfait pour faire un break de quelques jours.
Laurie
2015-09-22T00:00:00Z
Les echanges par messages avec Thomas avant notre arrivee ont ete clairs et rapides. A notre arrivee, la maman de Thomas est venue nous chercher sur le parking du centre commercial voisin. L'appartement est agreable et conforme aux photos. Par contre, la maison est situee derriere un lotissement condamne, et a cote d'une ancienne petite usine desaffectee que nous avons trouves tous deux assez inesthetiques et decevants.
Claire
2016-08-01T00:00:00Z
Sitio realmente bonito, que es exacto a las fotos que están en la publicación. No está en el centro, sino en una zona de viñedos y es la tercera planta de una casa, que se está fantastico. Está a unos 5-10 minutos del centro en coche y cerca hay un carrefour para hacer la compra. Nos sentimos muy a gusto y tiene de todo.
Xavier
2015-12-07T00:00:00Z
Très accueillant très propre la maman est très gentille je recommande fortement
Farad
2017-01-13T00:00:00Z
Room Type
Entire home/apt
---
Property Type
Apartment
---
Accommodates
5
---
Bedrooms
Carcassonne, Languedoc-Roussillon, France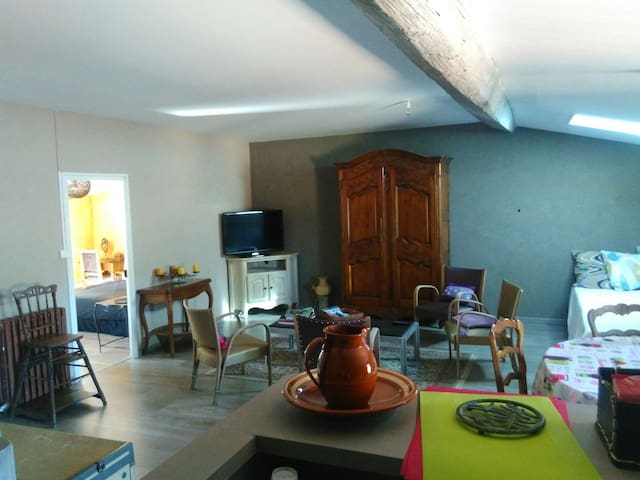 this property is perfect for backpackers, families and for travelers who want to discover the Minervois region or just for a stopover on a trip
This property is in an impasse of a subdivision of five houses
The host canceled this reservation the day before arrival. This is an automated posting.
Anne
2016-08-12T00:00:00Z
Nous avons été enchantés par notre séjour chez Nelly qui nous a reçus avec beaucoup de soin et d'attention. On recommande cette adresse pour les familles et ceux de passage dans cette belle région et ce très beau village à visiter.
Louisiane
2016-08-13T00:00:00Z
Cette famille nous a très bien accueilli. le logement est tout à fait fonctionnel et propre (tout est neuf ), le quartier est agréable (residentiel), facile à trouver et à deux pas du centre-ville très charmant de ce petit village. Mes enfants ont profité des jeux dans le jardin et ont adoré les tortues. Nous avons mangé à l'Argent-Double sur les conseils de Nelly car la cantine du curé était complète. Nous avons visité le village et l'abbaye qui présente actuellement une exposition Schtroumpfs qui a bien plu aux enfants. Ce petit coin de France vaut le détour merci encore Nelly pour ton accueil.
Vanessa
2016-08-22T00:00:00Z
On a passé un weekend génial chez Nelly et sa famille. Elle nous a acceuilli tres amicalement. Elle est très sympa et elle sait te dire oú aller dans la région. On n'a pas hésiter à suivres ses conseils, et on ne le regrette pas! Son studio correspondait à toutes nos attentes; propre, comfortable et pratique. La cuisine est pratique et la salle de bain également.
Roebi
2016-11-27T00:00:00Z
Nelly nous a offert un très bon accueil, toujours soucieuse de savoir si tout va bien. Idéal pour une soirée étape sur la route des vacances avec possibilité de visiter la cité de Carcassonne avec nos deux enfants. Logement propre et bien équipé. Litterie confortable.
fanny
2016-08-20T00:00:00Z
Room Type
Entire home/apt
---
Property Type
Apartment
---
Accommodates
4
---
Bedrooms
Caunes-Minervois, Languedoc-Roussillon Midi-Pyrénées, France
Appartement contemporain situé à 10 min de Carcassonne dispose d'un salon confortable vue sur les vignes et les Pyrénées, cuisine équipée, terrasse vue sur la garrigue et coucher de soleil, 2 chambres doubles, grande salle de douche, piscine chauffée
Ce logement atypique se situe à l'étage, au dessus de notre cave et notre caveau de dégustation. Nous proposons à nos locataires une dégustation de nos vins que nous produisons en agriculture biologique et une visite de la cave, accompagnée d'explications sur notre mode de travail artisanal.
Proche des vignes, entouré de la garrigue. A 2 km du village où se trouvent tous les commerces nécessaires : boulangerie, boucherie, épicerie, pharmacie et tabac-presse.
Room Type
Entire home/apt
---
Property Type
Apartment
---
Accommodates
4
---
Bedrooms
Carcassonne, villegailhenc, Languedoc-Roussillon, France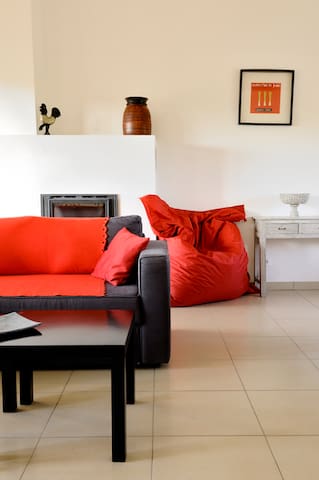 The property is close to public transport and facilities for families. Enjoy for the atmosphere and the comfortable bed. couples, solo travelers and business travelers. Trebes with the Canal du Midi you will discover the towpaths, the restaurants and the arena of the village with these events. 10 minutes from Carcassonne by car or bus the city welcomes you for all these streets.
Staying at Natacha's home was brillant, it was our first Airbnb experience. From the first contact to saying goodbye, Natacha was warm and welcoming. Her appartment is in a great position bang in the old centre of Trèbes and a two minute walk from the Canal du Midi and a good choice of restaurants. Natacha provides a comfy new bed, good bedding and breakfast. We feel like we have a new friend.
Judith
2016-09-18T00:00:00Z
It is a good house but the room is connected to another one with the same door and it's a little bit uncomfortable.
Laia
2016-08-16T00:00:00Z
hôte très sympathique ! je suis passée en coup de vent mais Natacha a été disponible et très serviable! nous avons eu le temps de papoter un peu et donc bonne chance dans ta nouvelle vie !
Joelle
2016-10-10T00:00:00Z
Chouette appart au coeur de Trèbes où Natacha habite depuis peu. La chambre est au calme et l'appartement est propre. Serviable et accommodante Natacha a de nombreux talents...
vincent
2016-08-03T00:00:00Z
Natacha a été absolument formidable! Nous sommes arrives très très tard et elle nous a reçues avec un grand sourire ! L'appartement est fonctionnel, facile a trouver et bien situé.
Patricia
2016-08-13T00:00:00Z
Petit village magnifique, agréable nuit chez Natacha.
marine
2016-08-23T00:00:00Z
nous avons ete bien recus. Mais la chambre n etait pas une chambre privee. un autre hote devait traverser notre chambre pour rejoindre la sienne. cette situation est INADMISSIBLE nous n avons donc pas dormi chez Natacha et pas reussi à annuler notre reservation faute d ordinateur dispo !
brigitte
2016-08-03T00:00:00Z
Merci Natacha pour l'accueil , nous avons été très bien reçu , l'appartement est nickel , rien à dire .
Eddy
2016-09-07T00:00:00Z
Room Type
Private room
---
Property Type
Apartment
---
Accommodates
2
---
Bedrooms
Trèbes, Languedoc-Roussillon-Midi-Pyrénées, France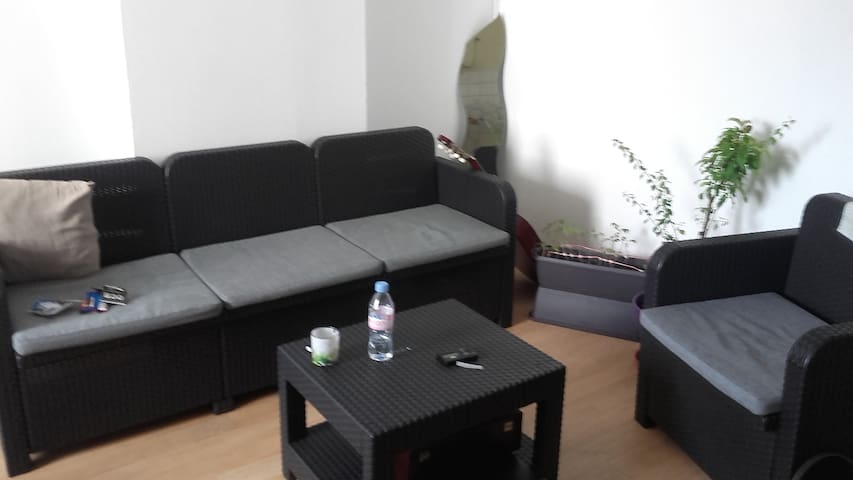 El apartamento vid Días se encuentra en el corazón de un viñedo entre monte bajo y viñedos, con impresionantes vistas de los Pirineos. gran sala de estar, cocina, dos dormitorios y un altillo; terraza a la sombra.
El apartamento está situado en un viñedo en la agricultura ecológica, muchos paseos y excursiones están empezando a hacer el campo.
Room Type
Entire home/apt
---
Property Type
Apartment
---
Accommodates
8
---
Bedrooms
Carcassonne, Villegailhenc, Languedoc-Roussillon, France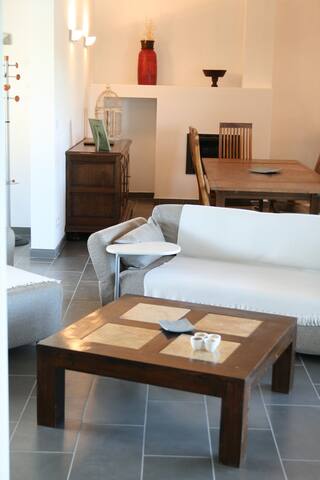 Room Type
Private room
---
Property Type
Apartment
---
Accommodates
2
---
Bedrooms
Villemoustaussou, Languedoc-Roussillon Midi-Pyrénées, France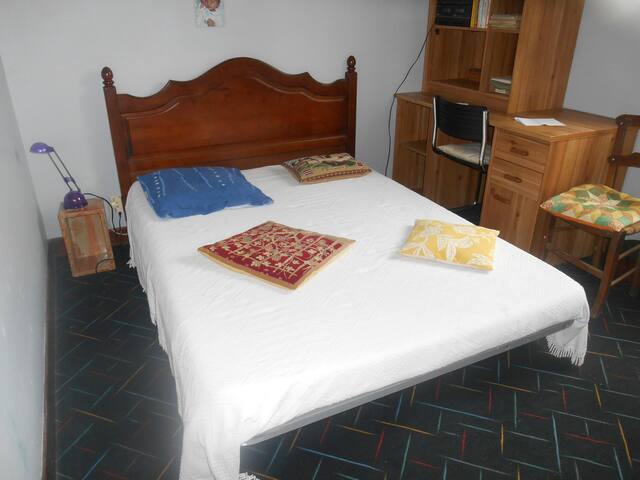 apartamento de 47m2 T2 con terraza en una zona tranquila sud.Disposant completa con un dormitorio con una cama doble de televisión, una sala de estar con sofá-esquina, TV, mesa de café y una pequeña cocina con una lavadora, vitrocerámica, horno, microondas y una cafetera Senseo dejo a disposición de vajilla y utensilios de cocina. Un depósito de 150 euros le pedirá a la entrada de los locales y devuelto a su salida.
Room Type
Entire home/apt
---
Property Type
Apartment
---
Accommodates
4
---
Bedrooms
Berriac, Occitanie, France
Villegly - Airbnb
:
Average

4.6

out of

5

stars from

94

guest reviews