Private bed/bath suite with jacuzzi tub in a beautifully restored 200 year old stone farm house on a lavender farm in scenic upstate NY near Lake George & Vermont. The farm has 1000s of lavender plants, a labyrinth & 60 acres of woods to hike.
hand wrought wooden beamed ceiling in the guest room
We had the most wonderful experience with Dave & Diane. Dave made us breakfast each morning while Diane made us fresh squeezed oj. They took the time to explain to us everything we could think to ask about lavender farming, even though they both had so much they were needing to accomplish on the farm. We truly appreciate all the precious time they so willingly gave to us. They sat and chatted with us like old friends catching up. A very positive atmosphere. I highly recommend Lavenlair as a great couples retreat to get away from the pressures and stresses of life. Sit back with your cup of tea and inhale the freshness of nature and lavender. Many blessings to you both and much success on your 4 bases of lavender! David & Diane (still love how we have the same names) ☺
Diane
2016-07-11T00:00:00Z
This was out first AirB&B experience and it was a delightful surprise. My husband is not a fan of B&B's in general but this was somehow different. Diane responded to our inquiry promptly and asked all the appropriate questions about things like dietary restrictions. The house is located in a gorgeous rural setting, surrounded by rolling hills, the occasional lowing cow, and lots of fragrant lavender. Diane and Dave welcomed up into their home and made us feel like visiting friends, rather than guests. The setting is warm and homely, and yet we had our privacy with our own bedroom and private bathroom, with a locking door that separated us from the rest of the house. The bedroom and bathroom were spotless and beautifully decorated. The bed was comfortable and we slept very well. The next morning, after taking a meditative walk through the lavender labyrinth, we were served a delicious breakfast, made from scratch, including freshly squeezed orange juice. A real treat! Upon request, the coffee was strong and the eggs cooked to order. I have no hesitation in recommending this B&B to anyone.
A
2016-06-19T00:00:00Z
This was my second stay at Lavenlair farm. Once again Diane made me feeling like I was coming home. Great bed, good conversation and an excellent breakfast, complete with freshly squeezed orange juice. Can't beat that. Thanks for the packet of lavender cookies Diane! I guess repeat guests get extra perks :)
A
2016-08-14T00:00:00Z
Room Type
Private room
---
Property Type
House
---
Accommodates
2
---
Bedrooms
Whitehall, NY, United States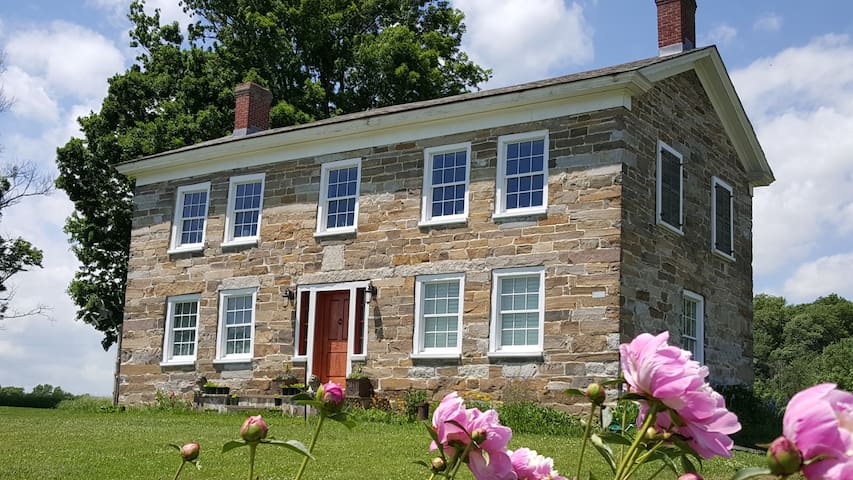 Extremely well-appointed eight bedroom house built in 1883, on Bluff Head on Lake George, north of Huletts Landing. At the end of a dead end road, no traffic, beautiful view south straight to the Narrows, north of house is several miles of forever wild shoreline. There is one week available, August 27th through Labor Day.
Authentic Great Adirondack Camp with rustic log features, sweeping porch overlooking the beautiful Lake George. We enjoyed swimming, paddle boarding and canoeing multiple times each day. Each night, we gathered for cocktails on the porch, large fun meals in the beautiful dining room and then retired to our rocking chairs for moonlit nights reflected over the water. A wonderful gathering place for friends and family.
Emily
2016-09-11T00:00:00Z
Room Type
Entire home/apt
---
Property Type
House
---
Accommodates
16
---
Bedrooms
Whitehall, NY, United States
Unique centrally located, peaceful country chalet between the Adirondack and Green Mountains. Near Lk George, Lk Champlain, Saratoga, Manchester & Rutland, VT. Hiking, fishing, swimming, leaf-peeping, or just relaxing. A window air conditioner is on the main floor for the summer months. Our 9120 watt solar array powers our property. We have a spacious deck with table and chairs by the pool, a pergola with a fire pit overlooking the pool, and a shady deck with picnic table by the stream.
A renovated 150 year-old, Dutch built, post & beam building which stands alone on our property. Building and interior space largely made with re-purposed pine, hemlock, and southern yellow pine. Augmented by solar heat and sun-room with citrus trees. Pets are welcome as long as they are not left unattended in the space. Please ask for instructions if you choose to use the wood stove.
Basically, neighbors are very limited (1/4 mile away). However, the quaint town of Granville is a quick 5 minute drive away.
We absolutely Moon Valley Cottage! Above and beyond our wildest expectations...just beautiful! From the gardens to the outdoor landscaping, to the interior of the home and everything else, the place is just terrific! The only thing that was a little hard to get used to was the sulfur smell from the well water. But there was a water cooler that we used instead of the water from the tap and it worked just fine.
Nancy
2016-08-23T00:00:00Z
The Harrison's were such lovely hosts. We easily found the property and it was even more gorgeous than imagined. If you're looking for somewhere peaceful to get away from the hustle and bustle this is the place to do so. The property was well maintained and very comfortable. There is no wifi or tv, but I think that adds to the charm. Do take note cell service can be a bit spotty. Loraine and her husband were very sweet and were able to easily direct us to the local supermarket for groceries. We'll be returning soon!
Jailin
2016-05-09T00:00:00Z
absolutely gorgeous and cozy place! would definitely recommend to anyone looking for a getaway.
Michael
2016-07-21T00:00:00Z
This was a wonderful place to stay for a solo retreat or totally cozy for a couple! Loraine is very accommodating and responsive. She and her husband offered information about their property and the area, gave us a ride to a local lake and use of their kayaks, and made us feel super welcome. Great access to New York and Vermont spots.
Carly
2016-04-23T00:00:00Z
We had a wonderful stay in this beautiful cabin in Granville! The location is perfect - right on the border of Vermont, and an easy drive to so many great lakes, hikes, and swimming holes. The property itself is amazing, with ponds, hikes within the property bounds, the pool, a fire pit etc., and the cabin itself is really spacious and clean. It's also just down the road from an apple orchard and cider tasting location! Dean and Loraine were also incredibly welcoming and helpful, full of suggestions about things to do, and generous enough to let us sample their homegrown vegetables and fruit, and some of their homemade honey! Thanks to them for a fantastic visit.
Suzy
2016-09-06T00:00:00Z
She was very efficient in providing all the details we could possibly need.
Kari
2016-10-10T00:00:00Z
We loved our stay here and would come back again. It was a lovely experience.
alexia
2016-08-28T00:00:00Z
I can see now why other reviews said the pictures don't do it justice! The place is spacious and beautiful and the host was very helpful. He was sure to plow the road before we left to make sure we had no troubles. The view is breathtaking and everything is very quiet out there. The tangerine we were given from the greenhouse was a lovely touch. We will definitely return!
Fufus
2016-12-18T00:00:00Z
Room Type
Entire home/apt
---
Property Type
House
---
Accommodates
4
---
Bedrooms
Granville, NY, United States
Frog Cottage is located on exclusive Sabbath Day Point (SDP) on beautiful Lake George in the heart of the Adirondack Park in upstate NY. Property is pet/kids friendly, sleeps 5, with 3-BR, 2 Bath, outdoor deck shower, Great Room and full kitchen. Includes private SDP Association beach and private dock space for your boat (up to 22'). Brand new fitness gym (TV, AC and stereo), children's outdoor play set, basketball court, kayak, canoe, 3 bicycles, nature pond and outdoor stone BBQ fire place.
Frog Cottage is located on exclusive Sabbath Day Point (SDP) on beautiful Lake George in the heart of the Adirondack Park in upstate NY and only 3 hours and 45 minutes from New York and New Jersey. This rental property is pet/kids friendly, sleeps 5, with 3-BR, 2 Bath, outdoor deck shower, Great Room and full kitchen.
The host canceled this reservation 121 days before arrival. This is an automated posting.
Joseph
2017-04-05T00:00:00Z
Room Type
Entire home/apt
---
Property Type
House
---
Accommodates
5
---
Bedrooms
Silver Bay, NY, United States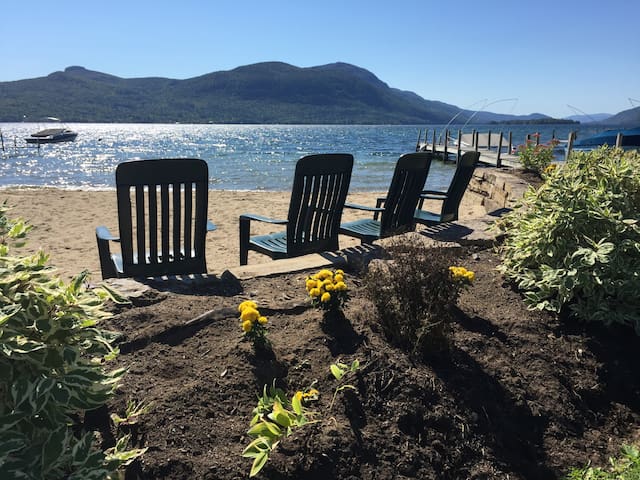 Enjoy this peaceful and secluded home located between beautiful Lake George and Lake Champlain. . You'll love my place because of Summer fun, fall foliage, skiing, ice fishing, hunting all at nearby Adirondack Mountains. Other nearby attractions include Lake Placid, Lake George Village, Historic Fort Ticonderoga, Saratoga Casino & Racetrack and various attractions in Vermont. . My place is good for couples, solo adventurers, business travelers, families (with kids), and big groups.
Walk the 36 acre property or relax by the campfire --choose to hike Black Mountain, the tallest mountain on the shores of Lake George, appropriate for all ability levels (2 miles away ) -- relax at the Washington County Park with a gorgeous beach, lifeguards, tennis courts, swing set, basketball courts located in Huletts Landing (4 miles away) --Rent canoes, kayaks, and paddle boards at the Marina -- golf for the day.
Top notch hospitality. Amazing recommendations of local things to do and see were left for us and they were spot on and made our trip! Great communication and really went out of their way to have us feel at home and welcome. We will be back! Our only constructive feedback would be to maybe honor the privacy of their guests more. The owners parents also live on the property in their own home and frequently came around to the property/home we rented. Asking questions, taking pictures, it was odd and made us feel a little uncomfortable. But again, we would absolutely visit this AirBnB again because it is absolutely THE BEST!!!
Sara
2017-02-05T00:00:00Z
This was such a cozy stay on cold winter nights! The host was very welcoming leaving many supplies and a clean house awaiting us. Great stay :)
francesca
2017-02-19T00:00:00Z
Great place, clean and big house . Perfect for the big family and for the couple ) Thank you so much )
Marat
2017-01-01T00:00:00Z
My girlfriend and I had a fantastic time staying at the IvesWollyny Hideaway! The house is located on the north side of Lake George away from the crowds you find at the southern end of the lake and off of the main roads. The area is beautiful, secluded and quiet. Wendy was very responsive over email and the house was as expected. We had a great time and hope to come back soon!
Andrew
2016-09-04T00:00:00Z
My family and I had a great experience here. All needs were met. Truly felt right at home and we will for sure visit again!!
Michelle
2016-09-19T00:00:00Z
They left a welcome note with directions to the much see places around. This house is loaded with lot of essentials and the minute you walk in you can see the efforts our host had taken to make sure we were comfortable and felt at home.
Ketaki
2016-09-05T00:00:00Z
The host canceled this reservation 15 days before arrival. This is an automated posting.
Tej
2016-10-06T00:00:00Z
Room Type
Entire home/apt
---
Property Type
House
---
Accommodates
8
---
Bedrooms
Clemons, NY, United States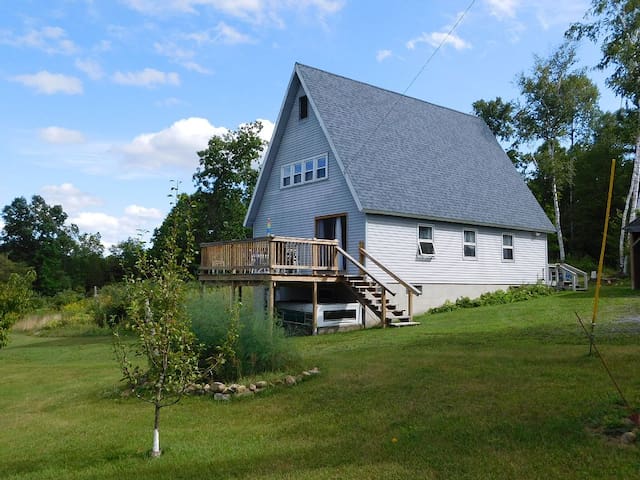 Newly renovated very comfortable and spacious 2 bedroom apartment right on the water. You are probably not going to be able to find a rental closer to the water. Unit has wireless internet and flat screen tv.
Great space, two bedrooms one with a queen bed and the other with twin bunk beds. A couch can comfortably sleep one more. Listen to the water splash on the dock! Fun and friendly staff right next door at the marina. Canoe, kayak and stand up paddle board rental on site. Comfortable, calm, and relaxed
Huletts landing is a very special Gem in the Adirondacks. If it's your first time here you will be returning for sure and if your returning you know just how amazing it is.
Tom – one of the owners, was around a lot and is an awesome friendly guy who always offered to help and even gave us a lift on his boat so we can see our friends in another area of Lake George. The location was unbelievable for some – and I could see how others may not love it. It's grand central station of this area of Lake George !!! There's an amazing mini grocery store that is literally attached to the unit so if you run out of beer or need an amenity – you're staying in the right spot.. no need to drive or even walk anywhere. ON the other hand, if you are looking for peace & serenity I wouldn't advise staying here because there are people around all the time. Also the bunk bed room is a bit small, but it's doable for kids and even adults if need be. Access to BBQ is great. The views are as advertised, except there are boats coming in & out to gas up.
brian
2014-07-14T00:00:00Z
Wonderful location on the lake, really nice to be so closed to the water. Very convenient as well with on site marina store and rentals of kayaks, SUP, and canoes. Friendly staff. Spacious appartement, but not very soundproof (noise from appartement upstairs and marina store). Made more for 4 people than 5 as the fifth bed is just a couch and the living room shades are very sheer. Jeremy has been really great in giving us all the required information beforehand (where to do the bulk of the shopping, where to rent a boat, ...). We had a wonderful labor day weekend, felt like paradise!!!
Florence
2015-09-07T00:00:00Z
My mom and I stayed here for three nights and had a great experience. The apartment is newly renovated, the views are excellent, and there's easy swimming and boat launch access. Great hiking trails at Black Mountain are right up the road, so we were able to do daily hikes within a five minute drive. Having the marina there is convenient for questions, provisions, and kayak/canoe/paddle board rentals. We also did a scenic boat trip with Jim, who picked us up right outside the apartment. In terms of the light bustle of the marina, I used the time here in part as a work retreat and was never bothered at all by occasional boat noise. It's an overall quiet, relaxing place with a lot of easily accessible outdoor activities. No restaurants or stores around (which was a good thing for us), so bring plenty of food and/or pick up basic supplies at the marina store. The marina staff is so friendly and helpful. We'll be back!
Maggie
2016-08-26T00:00:00Z
This place is terrific. The apartment is super-clean, nicely furnished, bright, and right on the water - you can hear the water of Lake George lapping against the shore outside your windows. Jeremy was great - we actually had a disastrous experience at another lake house and he hustled to get us set up at really short notice. One word of caution to those reading the reviews - there is one review that calls the marina the "grand central station" of Lake George - we initially chose another lake house because of that negative comment - having now spent a week there, I believe that's a ridiculous overstatement - there is some activity on the marina, but it's light and doesn't spoil the overall feeling of a quiet getaway. Because you are far away from everything, the little marina store is very convenient as it carries all kinds of essentials. We loved the time we spent here and plan on returning. It's a gem.
Allan
2015-07-30T00:00:00Z
I absolutely loved Huletts Landing! The views are spectacular, both during the day and at night for stargazing (we could easily see the Milky Way and more stars than I had in a really long time). Some advice for others- they did say no towels, but for some reason I didn't think to include dish towels and hand towels to my packing list- don't forget those. Also, the kitchen is stocked well-enough, but we really like to cook and struggled a bit. We brought our own chef's knives which I would definitely recommend. There also weren't many mixing bowls, no cookie sheets, nor large roasting pans. Again, this probably doesn't matter to everyone, but if you like to cook be aware of this!
L. Katie & Ben
2016-09-04T00:00:00Z
Jeremy and Tom were very informative and helpful before and during our stay. In particular, they allowed us to defer our booking at the last minute by one week when one of our party broke his arm 5 days before the booking. This rescued our trip! We had a wonderful stay!
Craig
2016-09-17T00:00:00Z
Jeremy and his staff could not have been more helpful. What a beautiful setting and comfortable apartment. We loved our stay.
Chris
2016-08-28T00:00:00Z
This is a great spot. Jeremey was very helpful leading up to our stay and Tom was around to help with whatever we needed throughout the weekend. The apartment is a good size with a great view. There's lots to do right at the marina and close by. The only negative thing I can say is that we could hear the footsteps from the people staying above us.
Dianna
2016-05-31T00:00:00Z
Room Type
Entire home/apt
---
Property Type
Apartment
---
Accommodates
4
---
Bedrooms
Huletts Landing, NY, United States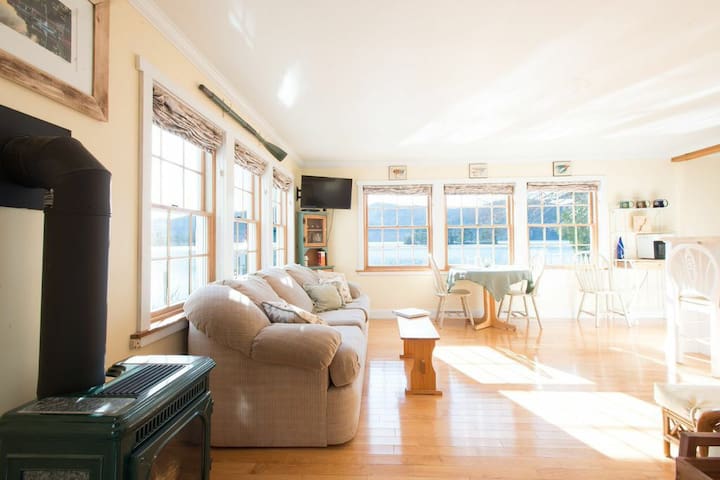 This cabin is on Huletts Landing, a private community in the Adirondacks on the edge of Lake George. As our guests, you will have access to the private community beach, tennis courts, golf course, hiking, local bar and ice cream shop. Welcome!
The cabin is very spacious with a massive open air porch with an unobstructed view of the lake, 5 bedrooms, 2 baths, a simple kitchen with two fridges, a dining room and a living room with a fireplace. Most of the bedrooms are newly painted with original hardwood floors. There is also a marina close by with boat disembarking ramp and everything you need to make s'mores to roast in the blazing fireplace after a long day on the beach. Huletts is very dog friendly! Getting here: There is an Amtrak station in Whitehall, which is about 15 minutes drive away, but there is no public transit so you definitely need a car. The Marina has basic food, but the super markets are a good half hour drive away so best to bring food with you. If you are interested, please send me a message with a sentence or two about you. Where are you from? Have you been to Lake George before? What are you interested in doing here? I look forward to hearing from you.
Huletts Landing is entirely private landing right on Lake George (you must own or rent a place on the landing to have access to the beach, tennis courts, golf course, beach volleyball court etc). There is a bar and an ice cream shop (open July-August) on the landing, as well as the Huletts Landing Marina a short walk away. The closest town is in Whitehall, which is about 15 minutes away by car. The closest supermarket is Fair Haven, VT, about 30 minutes by car.
The Cottage location is great and so are all of the amenities. We were very well welcomed by the host and he was available for us if anything was needed. We enjoyed the veranda and the view from there, it was outstanding. The lake is perfect to swim, the beach is nice, it is the perfect location for family holidays. The cottage is a bit faded but it didn't stop us for having good times for enjoying our holidays!
Frédéric
2014-08-02T00:00:00Z
My family and I had a wonderful time at the cottage and on the lake! This is an absolutely beautiful spot to spend time and appreciate Lake George. Alexandra, and Mom, were very easy to communicate with, extremely welcoming and continued to be in touch while we were there. People in the community were kind and helpful as well! The view is amazing, the access to the beach and water is great, and the porch is the perfect place to spend time with family and/or friends! We would definitely return in the future and are very grateful to Alexandra and family for welcoming us into their families' cottage!
Lauren
2015-07-25T00:00:00Z
Host provided a very helpful manual about the cottage and there was plenty of room for our group to spread out. As others have noted, the screened-in porch is great and has a nice view of the lake. We were close enough to the beach that the kids could run back and forth easily, and access to tennis, volleyball, golf, basketball, swimming and kayaking was excellent.
Amy
2015-08-21T00:00:00Z
We enjoyed our stay on Lake George, a gorgeous lake. Alexandra was responsive to our questions, and the cottage was very nice. We played golf, tennis, hiked up Black Mountain, enjoyed the lake, but mostly hung out on the huge porch. It was great to have a place to re-connect with family and enjoy a beautiful area.
Bob
2014-08-23T00:00:00Z
Great porch! Had a restful time, loved the view!
Bekah
2015-08-30T00:00:00Z
We felt very welcome and at home at the house. It was perfect for our large family. Everything worked well. Hosts were very helpful and responsive to any questions. The location is stunning! If you haven't been to Hulett's Landing before, and you enjoy peace and quiet and beautiful scenery, you need to go now! It was a terrific family vacation that we hope to repeat next year!
Jim
2015-06-30T00:00:00Z
We had a wonderful vacation in this vintage lakeside house on Lake George. My daughter, husband and baby as well as both sets of grandparents and my son enjoyed the lake, tennis, swimming, golf and cooking and hanging out in this great old fashion lake house. We went the week after labor day and it was quiet and we felt like we had the lakefront and amenities to ourselves. We rented a pontoon boot for a day and had a wonderful time exploring some of the lake and swimming off the boat The house is exactly as described and had all the kitchen amenities we needed to cook meals and dine on the expansive porch. Some of the beds could be better, but we expected that with this house. Overall a wonderful place to stay and great for the whole family including our dog. Thanks for the great vacation!
Jennifer
2016-09-12T00:00:00Z
Great space, perfect location. We traveled with a group of 9, couples/old friends. The house was a good size, had plenty of room. The screened porch was definitely the most used space in the house. Awesome for entertaining and playing games, listening to music, relaxing. The neighbors were awesome, we had no noise issues although the houses are close to each other. The water is a quick step away. If you're interested in renting a boat, the marina down the street will point you in the right direction. You won't even have to leave Hueletts to get the boat, they'll pick you up! I do recommend arriving with everything you need, food, booze, etc as the store is about 30 minutes. The location is perfect for groups that want to go off the grid and really get to enjoy each others company! We'd go again there again!
Victoria
2015-07-12T00:00:00Z
Room Type
Entire home/apt
---
Property Type
Cabin
---
Accommodates
10
---
Bedrooms
Dresden, NY, United States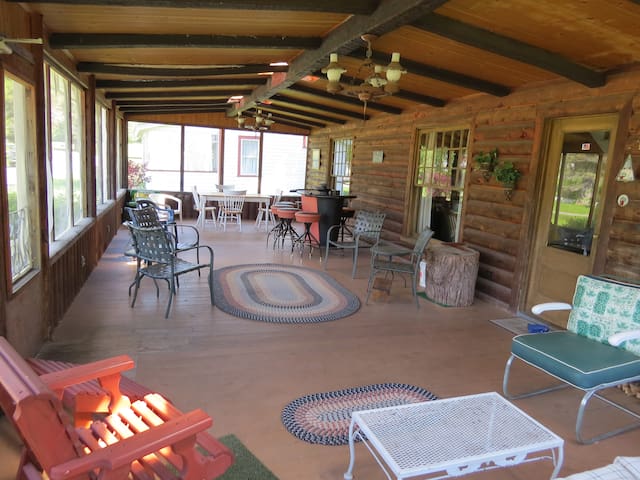 My place is close to Lake George . You'll love my place because of Access to the Lake. My place is good for couples, families (with kids), and big groups.
Perfect weekend! Huletts is one of my most favorite places to go. Woodcrest was fantastic and Brett and family couldn't have been more helpful! Thanks again!
Kristen
2016-09-25T00:00:00Z
Woodcrest Cottage location is perfect.  The house is just some steps away from the lake. The cottage is part of a little community with few houses, perfect to have a relax time with your family or friends. The place is a rustic house with 2 levels. Brett was very fast answering our inquiries before and during our stay. You must bring potable water because the one in the house is a little bit smelly Brett gave us a nice suggestion for dinner... it was a great restaurant near by
Maria Paula
2016-06-13T00:00:00Z
My family and friends had an amazing time at Woodcrest and on Lake George! The community and house over exceeded our expectations. Brett, was very informative before and during our stay. We would recommend this to anyone looking to take a break from cell service and enjoying some quality time with your loved ones.
Joel
2016-08-31T00:00:00Z
The host canceled this reservation 21 days before arrival. This is an automated posting.
Elaine
2016-08-26T00:00:00Z
Room Type
Entire home/apt
---
Property Type
House
---
Accommodates
8
---
Bedrooms
Clemons, NY, United States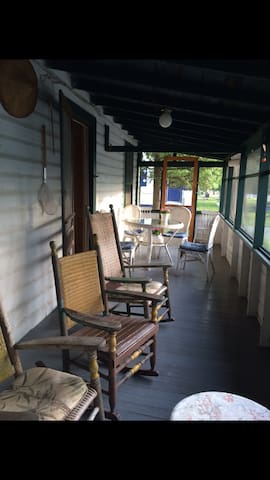 Quaint 1920's summer cottage in the family friendly, Historic Huletts Landing on Lake George with Lake View & 200 yards from private beach. Access to tennis , bball & beach volley ball. 9 hole golf course & Ice cream parlor , Boating and swimming .
Sleeps up to 12 comfortably, everything in walking distance . Large wrap around porch that has lake view and small dinning table for intimate dinning or early morning coffee.
Small laid back community of summer residents and year rounders. Everyone is very friendly and helpful. Lots of relatives around .
We all enjoyed the experience, it was very nice to get away from our everyday. The home was cozy and the "village green" was very nice. Though being so close to the club was hard for bedtime routines in our family.
Katarina
2016-06-15T00:00:00Z
Tim Rodgers was an amazing host. He was very punctual with responses and was able to accommodate all of our needs. The property we stayed at was very clean and it provided a home like feel. We enjoyed the comforts of the property as well as the scenic views around the house. The house is just a few hundred feet from the lake and was accessible to boating rentals and the marina. Volley ball courts, and basketball courts were plus as we had a good group of people. I recommend this property for anyone that wants to get out and enjoy the nature as well as have activities to do.
Sarath
2015-06-21T00:00:00Z
Big house with lots of character in a great location right by the water. Very friendly community with local ice cream shop & bar right across the path. Convenient Marina just a short walk away with local beers, food, supplies & super fun water activity rentals. We truly had an amazing time on the lake.
Jennifer
2015-06-28T00:00:00Z
Huletts Landing is a perfect vacation spot. The Rodgers' house is a two minute walk from the 'village green' where there is a beautiful swim area. The water is crystal clear and there was very little boat traffic. The house has a wonderful wrap around porch with lots of comfortable wicker furniture. The house has not been updated much, so there are some quirky things about it, but that also means that the charm of yesteryear is still intact. If you are looking for modern luxury, this is not your place. But, if you love the unique experience of old vacation cottages, this could be for you. As for us, we found the house had everything we needed for a summer lake vacation. We would love to return.
Erin
2015-07-09T00:00:00Z
Staying at Tim and Cindy's lake house was the perfect vacation that I never knew existed. The house had plenty of room for 8 adults, and the neighborhood provided many options for entertainment. We enjoyed swimming to the lake's small islands, hiking local trails, and relaxing on the cozy wrap-around porch. I was pleased to find that the ice cream shop is right next to the property, and my friends and I appreciated local July 4 fireworks. Just about everything one could want is only a few steps away, which contributed to a relaxing weekend free from the burden of schedules. As a group of artists, musicians, and outdoor enthusiasts, we found inspiration in the gorgeous area surrounding the house. We had a spectacular time being creative, active, and relaxed, and we would definitely return soon.
Ariel
2015-07-05T00:00:00Z
Room Type
Entire home/apt
---
Property Type
House
---
Accommodates
14
---
Bedrooms
Huletts Landing, NY, United States
Property is next to Black Mt on 8.6 acres. Short Walk to Dock that accommodates a 24 ft. boat. County Park within 5 min. driving distance. Town contains churches, an old fashioned ice cream shop and The Casino bar. 9 hole public golf course within town limits. Limited to AT&T cell phone service around Hulett's Landing. No local phone service at house. 3 day Minimum Rental: Check-in by 2PM, Checkout at 11 AM. Linens & bath towels provided you must provide beach towels, toilet & paper towels
We had a wonderful time here. PERFECT RENTAL FOR BOAT OWNER. The house was cleaner than it appeared to me in the photos. I mean spotless. The bed spreads and sheets had all been washed, the house has a laundry downstairs in the basement. The kitchen was well equipped with flatware, utensils, pots pans etc. There is also a nice Weber grill which we used most nights. Additionally there is a fire pit on the lawn that we had a great time with. The House is not right on the lake, it is across the street and through the property of another house to the dock but we did not find this an issue and were at the dock on our boat in under a minute. There is a partially obstructed view of the lake from the deck of the house. The boat launch is at Huletts Landing Marina about a mile down the road. They get $25 to launch a boat. I parked the trailer in the driveway of the house for the week after dropping the boat in the water. In my opinion the house is right near the best part of the lake for boating where it is narrow and calm with a bunch of awesome little islands. I did take the boat all the way down to the town of Lake George and docked for a night out on the town. Our boat is 28 feet overall and the dock at the house was able to accommodate it. Huletts landing is a remote area and the nearest supermarket is a bit of a ways away in Fairhaven VT. There are gas stations and a few restaurants in the town of Whitehall NY. Come prepared with groceries and to be spending time on the lake and at the house. This is not a touristy part of the lake. Gas at the marina was expensive and I opted to fuel the boat in Whitehall on the trailer. I recommend gassing up and coming with groceries already. There is a small yet expensive general store at the marina as well and there is 1 bar nearby as well. There is also a public beach at the Marina. You do have to drive over a mountain to get to Hulett's. That is why they call it a landing. It turned out that one of the best hikes in the area has it's trailhead just 5 minutes from the house. The Black Mountain Peak trail is nearby and takes you to the highest peak in the Lake George area. It took us about 2 hours to get to the top and the view was spectacular. The decent down past the ponds was actually more grueling than the climb but well worth it. Be warned that connectivity is non existent here - sprint and verizon have no signal! Had to travel towards Whitehall or Ticonderoga for signal. All in all we loved our stay at this property. Bruce is an outstanding host.
Pete
2016-08-20T00:00:00Z
Bruce made us feel right at home. His home is an excellent place to say if you want to enjoy the beauty of Lake George. The listing also includes a dock for your boat and the marina is only down the street which was very convenient. I would highly recommend staying here.
Daniel
2016-08-29T00:00:00Z
Clean and comfortable house with a short walk to the dock. The host was very accommodating and responsive. We would stay here in Huletts again.
Joseph
2016-09-05T00:00:00Z
We had a great experience with Bruce and his family. We didn't feel like guests, we felt more like family. It's great to know that good people really care about the little things and go out of there way to make you feel welcomed.
Gerald
2016-08-03T00:00:00Z
We had a great time and stay and strongly recommend. Bruce and His mother were very accommodating and helpful throughout the whole process including pre arrival and when we got to the site. They assisted in showing us the areas in town such as the local beach, bar and shops. They made arrangements with one of their neighbors to make our walk to the dock more free and clear, which was a big help with my kids. The home is beautiful and well kept and has outstanding views of Lake George. Bruce even went above and beyond and made pay par view accessible to us for a big fight I wanted to watch on Saturday evening. This saved me an hour drive to the closest location showing the fight. He even wrangled in and trapped a skunk during our stay. Bruce and his Mother were very kind and made us feel extremely welcome during our stay. Between My Family and My friends family, we had (2) 5 year old, a two year old and a 10 month old, and this home was perfect for them. Property to play one, plenty of sleeping space and they had a ball jumping off the dock and swimming in the lake.
Scott
2016-08-23T00:00:00Z
Bruce was a great host. on time check in and even brought us a grill over to use on the second day. The house is clean and has many great amenities such as the dock. Bruce was also very helpful with information on how to rent a boat and things to do in the area. we had a great long weekend stay. The one thing to keep in mind about this house is that its about 45min away from Lake George center, but to us that did not matter the views in Huletts landing and the overall area are great. We would stay again in the future.
Magdalena
2016-08-08T00:00:00Z
Room Type
Entire home/apt
---
Property Type
House
---
Accommodates
6
---
Bedrooms
Huletts Landing, NY, United States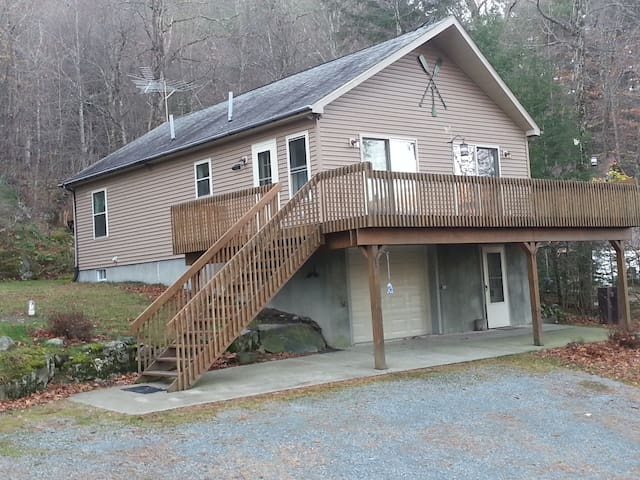 Brand new in 2014, the "new" Lazy Day is located in the center of the Landing, near the golf course and beach. It offers great views from its second floor rooftop deck. It has 3 bedrooms and 1.5 baths, making it an affordable family destination.
Room Type
Entire home/apt
---
Property Type
House
---
Accommodates
6
---
Bedrooms
Huletts Landing, NY, United States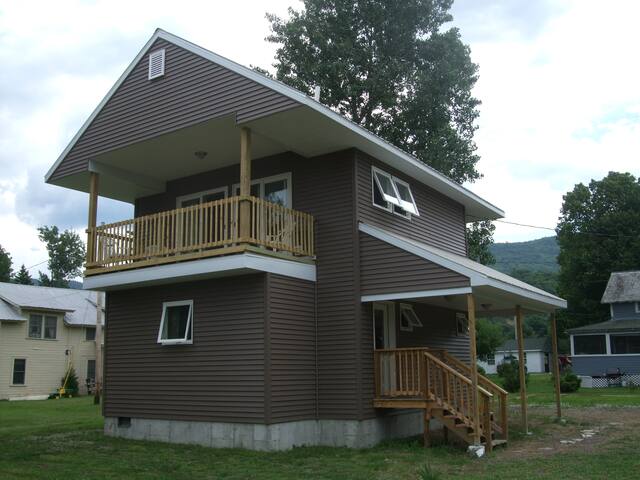 On 1 acre of land just 1/4 of a mile from the pristine water of Lake George. Renters enjoy private association beach rights, a lovely 9-hole golf course, Black Mountain trail head and more all minutes away. Skiers - it's 45 minutes from Killington.
New modern amenities like a huge master bathroom, stainless appliances, and a spacious layout make this the perfect home for relaxation. A spacious outdoor deck with fire pit and gas grill is perfect for gathering outside.
Often described as a "hidden gem" there is no better place to experience Lake George than in Huletts Landing. The unique and private hamlet has everything you need but seems worlds away from real life. Our house has deeded access to a private association beach with volleyball courts, tennis courts, basketball courts, a dock, picnic area and swimming areas where you can spend all day and never run out of things to do. Golf at the Huletts 9-hole course just 1 minutes away by car or a 5 minute walk. The local marina provides a mini grocery store, and boat launching services as well as canoe, kayak, and standup paddleboard rentals. It is easy to rent a boat for a few days and enjoy all the lake has to offer. The Black Mountain trail head is 1 mile away. This hike is not to be missed. It will reward you with spectacular views. Come in the fall when the leaves change and you will enjoy some of the most spectacular views of the lake. Come in the winter and enjoy the absolute serenity that only Huletts can provide. In terms of the surrounding area beyond Huletts Landing, the house is located about halfway up the EAST side of Lake George in a heavily forested part of the Adirondacks. Killington, Pico and West Mountain are ski options less than an hour away, as are about 5 golf courses, and numerous hiking and horsebacking riding trails. Lake George Village and its amusement parks are about 40 minutes away. Huletts itself has one bar called the Casino and an ice cream store which is only open in July and August. If you would like to eat out, Whitehall, NY (15 minutes) and Fairhaven, VT (20 minutes) are the closest options. I would recommend stocking up on food before you come to the house as the closest full-service supermarket is in Fairhaven, VT, with smaller groceries in Whitehall, NY. You are welcome to use all kitchen utensils, appliances, pots and pans in our fully functional kitchen.
My group had a wonderful time this past MDW at this home! The house was a perfect size for our 6 person party. We rented a boat that came right to the marina, which was a quick drive down the road. The guys took advantage of the golf course, which was also very close (free of charge on Sunday). The backyard was great, perfect for CanJam and wiffle ball tournaments! Liz was extremely accommodating and answered any questions we had :) Would love to come back here again!
Nicole
2016-05-31T00:00:00Z
House was clean on arrival, no surprises or issues at all. No complaints. Very nice home. My group and I had an incredible weekend.
Jeffrey
2015-06-28T00:00:00Z
The property location was great - close to the lake. No cellphone service so it was a bit challenging to navigate the lay of the land, but overall awesome time.
Sidra
2016-09-18T00:00:00Z
Had a great stay here and plan on doing more trips in the future. House was amazing and walking distance from the beach, town and marina. Really had a lovely trip overall. Elizabeth was super communicative the entire time which made it easy.
James
2016-09-05T00:00:00Z
Elizabeth was a wonderful host. She was always available for any questions I had, and was able to accommodate our group size of 8! The area is located a hop, skip and a jump away from a nice private secluded view of the water with plenty of fun activities for us to enjoy. The house has a nice size yard for any activities such as volleyball, badminton, small game of soccer, etc. This a place you need to stay if you want to enjoy time with friends and family and love being by the water. One tip: make sure to make it to the local dump/recycling center before the 4 o'clock closing time on Saturday if you plan to stay checkout on Sunday. We didn't have the opportunity to experience a hike at Black Mountain, but the locals assured me that it is well worth the views! Well, I guess we're going to cross that off the list for next time! :) Thanks again Elizabeth!
Brian
2015-06-21T00:00:00Z
Room Type
Entire home/apt
---
Property Type
House
---
Accommodates
8
---
Bedrooms
Huletts Landing, NY, United States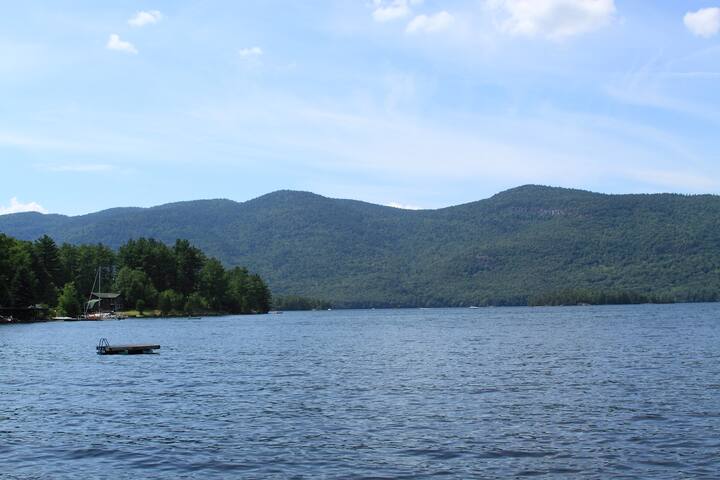 "Shyrewood Cabin" has great views, of both LG + Adk. It is good for couples and families (with kids).
The true "Adirondack experience" in the bedrooms, the living areas, the front porch facing Lake George, the bathroom and all surrounding the cabin.
Room Type
Entire home/apt
---
Property Type
Cabin
---
Accommodates
6
---
Bedrooms
Huletts Landing, NY, United States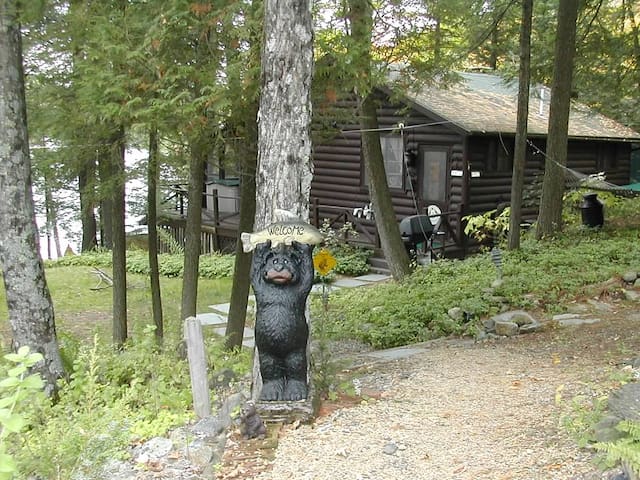 Peaceful rustic 1 bedroom cabin. Park your car and enjoy nature. Sit fireside while listening to the creek. Private beach, canoe and kayak rentals available at the Huletts Marina, bar, ice cream parlor, golf course, hiking, and waterfalls are all with in walking distance.
One bedroom with queen size bed and one full sized futon and full sized bed in living area to comfortably accommodate 4 guests. This is a rustic 480 sq ft camping cabin, but is equip with a food prep area (no stove), new shower, Keurig, fridge, freezer, BBQ with burner, Griddle, 5 gallon water cooler (for drinking), ice machine, TV, DVD player, DVDs, Dart Board and fire pit to make your stay enjoyable. Linens/ towels are not usually provided. The house does not have a land line or Internet. The area does have AT&T cell service. The AC unit is a window unit located in the bedroom. We pump the water for the shower from the creek.
Private beach, Huletts Marina, paddle board, canoe and kayak rentals, a bar, ice cream parlor, golf course, hiking, waterfalls, tennis and basketball courts are all within walking distance.
Sarah made us feel very welcome there was a ton of house supplies to use. The fire pit was wonderful with all the firewood included. The store at the marina and the beach was a short walk. Everyone in the neighborhood was friendly a very nice quiet tranquil place.
Tate
2015-08-22T00:00:00Z
We felt welcome as Sarah responded very quickly with our reservation request and she allowed us to bring our dogs. The location is serene and private especially since it was the last weekend in September. Its about a 2 or 3 minute walk to the park with a public beach. There are scenic views and the area is beautiful. Although the cottage has no stove there was a single burner on the gas grill which worked. There was plenty of firewood, a Keurig, water cooler, ice machine, fridge and microwave. We enjoyed our stay.
Neil
2015-09-28T00:00:00Z
What a great location....far away from the tourist crowds. The home is a little bit more rustic than the pictures indicate but has everything you could possibly need to escape the hustle and bustle of a busy life. Pet friendly and very comfortable. Just a short walk to the beach and a short drive to great hiking up to Black Mountain. Sarah was a great host by being readily available to answer questions. We would highly recommend this place.
Caryl
2015-09-05T00:00:00Z
The cottage was great! The area was so peaceful. Sarah was a great host. She answered all my questions right away. The place has everything you want for a nice getaway weekend.
Caylin
2015-10-26T00:00:00Z
Sarah was a great host, she made us feel very welcome at the cabin. The location is great, so close to the lake!!
anessa
2015-09-02T00:00:00Z
We had a great experience staying here! Sarah was very responsive to all of our questions. Location is great, brief walk to the local marina with beautiful views and a dock for our dog to swim off! Large fire pit, many places around in the area to purchase wood. Great experience, would highly recommend!
Kathryn
2016-09-25T00:00:00Z
This cabin and location were perfect for what we were looking for-quiet, serene, simple, clean, very beautiful views. The marina is a great place, we rented a canoe and enjoyed the first day on the water. We felt very welcome to spend a few days there, and Sarah was so pleasant to deal with, we will absolutely stay again and again - we found a favorite new spot! It's perfect for a romantic cabin getaway, and it's still got room for friends if you wanted!
Jessica
2015-08-12T00:00:00Z
The location was great. Just a short walk to a public beach/marina where I met other friendly folks who owned property in the neighborhood. The property itself worked well as a quiet overnight stop, as part of a multi-location road trip - where the objective was to unplug and get back to nature. Sarah was very responsive to my specific questions, and helped me prepare for "what to expect." Specifically, the closest towns are a decent drive (25+ mins) from the house, so you should plan ahead for bringing food in. Cooking dinner and breakfast on the grill was just fine for me. The fire pit was the perfect place to spend a crisp fall evening.
George
2016-10-16T00:00:00Z
Room Type
Entire home/apt
---
Property Type
Cabin
---
Accommodates
4
---
Bedrooms
Huletts landing , NY, United States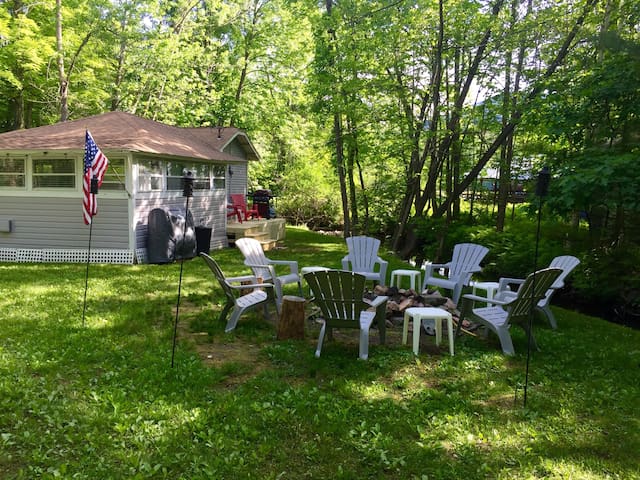 Direct lakefront property with incredible views & beautiful sunsets.
Possible dock space available.
Kevin is a good gentleman and we really loved staying few nights and it was such a memorable. House is clean and everything is there. I enjoyed swimming near the lake and and its beautiful view. Looking forward to come more in future. Thank you
Chaz
2015-08-31T00:00:00Z
Super location a few yards from the waters edge and a short walk to beach, golf, etc. The house has everything you might need for a holiday at Hewletts. Kevin and his family were great communicators.
Scott
2015-08-28T00:00:00Z
Room Type
Entire home/apt
---
Property Type
House
---
Accommodates
8
---
Bedrooms
Huletts Landing, NY, United States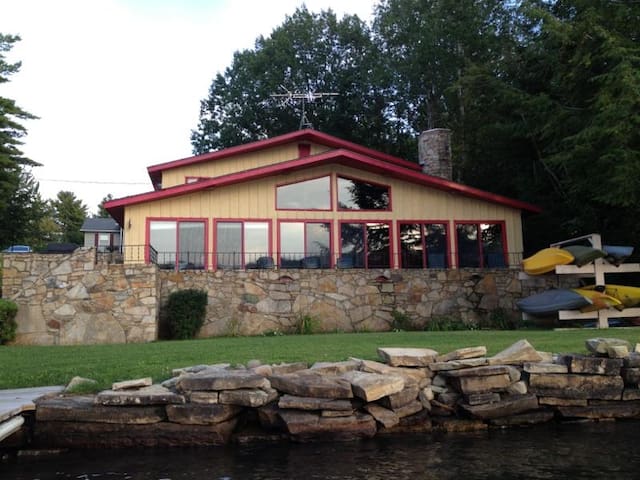 Recently renovated hillside farmhouse less than 1.5mi from Huletts Landing on Lake George. Minutes from boating, swimming, golf, skiing, and hiking. There are two bathrooms and five bedrooms, with 6 queen-size beds along with a modern kitchen.
Recently renovated hillside farmhouse less than 1.5mi from Huletts Landing on Lake George. Minutes from boating, swimming, golf, skiing, hiking and other Adirondack activities. The Black Mountain trailhead is a 5min drive from the house and is your gateway to many miles of beautiful hiking trails. Full kitchen with modern appliances and a full suite of cooking equipment and automatic dishwasher. You may use and dishes, pots, pans, or food and spices in the kitchen. A clothes washer and dryer are also available in the basement. A recently installed wood burning wood stove is a functional delight in the spring, fall and winter. Four bedrooms have one queen-sized bed each. The guest loft has two full-sized beds. The house has two full bathrooms, one on the first floor and one on the second floor. In terms of the local area, the house is located about halfway up the EAST side of Lake George in a heavily forested part of the Adirondacks.. Killington and West Mountain are ski options less than an hour away, as are about 5 golf courses, and numerous hiking and horsebacking riding trails. Lake George Village and its amusement parks are about 40 minutes away. If you continue down Route 6 past the house about 1 mile, you will reach the eastern shore of Lake George, which I advise you to check out. There is a marina with a small store, gas pumps, and boat rentals., some public beach areas, a local bar called the Casino and a 9-hole golf course. If you would like to eat out, Whitehall, NY (15 minutes) and Fairhaven, VT (20 minutes) are the closest options. I would recommend stocking up on food before you come to the house as the closest full-service supermarket is in Fairhaven, VT, with smaller groceries in Whitehall, NY. You are welcome to use all kitchen utensils as well as all foods and spices that are in our kitchen.
Host was very flexible and adjusted days when we had to make schedule modifications. Raymond contacted us prior to the visit and gave very specific instructions and directions that were easy to follow. House was great for a large family and plenty of room inside as well as many cozy sitting areas outside. Plenty of amenities.
Donna
2016-08-14T00:00:00Z
We had a perfect weekend! House is gorgeous, the lake is right down the mountain, and we felt like we were really staying in a country farmhouse. Can't wait to come stay again! Only one (URL HIDDEN) aware that you may not get cell phone reception, as the house is pretty remote.
Andrew
2012-08-13T00:00:00Z
The house was comfortable and lovely. The location was remote but close to the lake and the hike up Black Mountain. The property was big with adorable lounge throughout for relaxing. Everything we needed was on site, including a grill for BBQs.
Yijia
2015-05-25T00:00:00Z
We stayed at the Farmhouse for two nights during Memorial day weekend and felt right at home. The decor was just great. Couldn't have asked anything else from a home away from home. Driving distance to any part of the Lake George was not much and could be a good base for lake Champlain as well. The owner, Chris was always available to answer any question (phone/email). We'll definitely recommend to other friends and would stay there again. Thank you Chris!
Rajnish
2012-05-29T00:00:00Z
The host was very helpful before our reservation answering any questions we had. Very informative. He called us the day of to make sure we were on our way. Great place. The photos of the the bedrooms were a bit confusing. I wasn't quite sure what I was expecting in terms of space. The pictures did not help much. But there are 4 rooms with a queen each as the description says. And a loft with 2 full. Our big family were all able to sleep comfortably. We were a quite drive to the water which was nice. I would stay again.
Huy
2015-08-09T00:00:00Z
Had a great stay in Raymond's farmhouse on a beautiful fall weekend. Perfect for relaxing, cooking a big meal and having a bottle of wine with friends and family. We went horseriding and would have played some golf at one of the nearby courses if the weather had held. Raymond was really helpful and courteous, his place was super clean and all 5 of the bedrooms had great big beds. Def recommend
Howard
2012-10-22T00:00:00Z
My friends and I were on a getaway weekend at Killington ski area, and since there were 10 of us (plus a well-behaved four-leg friend), we could barely find anywhere to stay. Luckily, we finally discovered this gorgeous house of Raymond's! The pictures just don't do it justice. It is spacious and cozy, the fully-equipped kitchen was definitely a plus. Did i mention there was also an adorable swing right outside the front door? Raymond himself was also kind and responsive. We all had a great time there. Thanks Again Raymond:)
Hongxiang
2016-02-22T00:00:00Z
Raymond was an amazing host!! We could not have had a better experience. His house is clean, well equipped and a great place to visit! Raymond went way above and beyond to accommodate our group - he even took vacation a few days early so that the house would be free. We were traveling with a big group and were struggling to find more accommodation, he was very generous with helping us. He even asked around his neighbors to try help us find another home! I could not write more praise for someone thinking about staying at this property! It is spacious, modern, clean, well decorated and is very close to the Lake. He even had flowers out when we arrived! We loved canoeing/kayaking down by the Marina too! You should stay here!
Susan
2015-05-20T00:00:00Z
Room Type
Entire home/apt
---
Property Type
House
---
Accommodates
12
---
Bedrooms
Dresden, NY, United States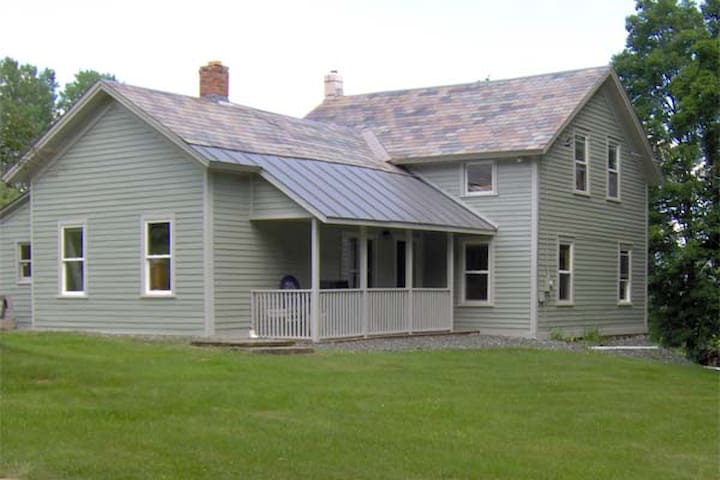 Come relax on the farm. 3 bedrooms. Bring the whole family, just the 2 of you or a girl's weekend away! Enjoy "the farm experience" or use us as a home base for visiting Vermont! Several lakes & ponds nearby for some great fishing (including ice fishing). boating and swimming. No fancy knick knacks or antiques that you constantly have to keep an eye on with the little ones. Quiet gravel road. Our stargazing is awesome!
The house itself is kid friendly. There aren't fancy antiques and knick knacks that you have to constantly keep an eye on. We are casual and clean.
There is a family restaurant with a bar right in Benson Village, a village store for milk and bread, gas, beer and wine, G&L is another small family owned store on 22a that makes pizza, sandwiches, creemies, has gas, milk bread, beer, etc. We are close to Castleton University and Green Mountain College. Middlebury College and St. Joseph's College are a little further but an easy drive.
We had a great New Years at Your Own Place! Jacki and Bob left a note that made us feel right at home, and although we didn't meet them, I did introduce myself to Jake, who works on the farm as well. Everything was just as advertised, and there was also a VCR and a pile of VHS tapes that entertained us on New Years Day. The water has a high sulfur content, which made for awesome showers (so soft!) but wasn't so good for drinking straight from the tap. They provided bottled water though, which was very nice! There was also a compost bucket which we were encouraged to use - something my food-conscious friends and I appreciated a lot. A few of us are farmers, so it was nice for all of us to be in the atmosphere of a working farm for a few days off to celebrate the turning of the seasons. I definitely recommend staying here, it's a picture of "real Vermont" that's better than any postcard you can buy. Oh, and the bed I slept in was super-comfy!
Andrew
2015-01-02T00:00:00Z
We had a very wonderful stay on the farm on the coldest day of the year! Everything was great and the location was perfect. Would glad stay here again.
Steve
2016-02-14T00:00:00Z
We wanted to find a place close to the historic sites of Mount Independence and Fort Ticonderoga. If you are interested in seeing either of these this guest house is quite close. It is a farm house and has plenty of room for a family. Jacki was able to book us last minute too. My kids enjoyed playing with the puzzle games they had there. The upstairs bedrooms have fans which was great because it was quite warm the day we came.
Sara
2016-09-10T00:00:00Z
We felt welcome the moment we walked in, and thoroughly enjoyed later afternoon walks and our daughter loved the early evening time spent feeding the animals. The house is snug and comfortable and clean. we wish we could have stayed longer!
Nancy
2016-10-10T00:00:00Z
Jacki accepted our last minute reservation for our family to stay in their quaint farm house when we attended a family wedding in the area.There was ample space and it was clean.We all enjoyed hearing the cows,goats, chickens and a visit from their sweet kitty.We would definitely recommend staying here if you like a quiet ,country experience.
Kathy
2016-09-25T00:00:00Z
My parents really enjoyed staying here. The views of the farm are so pretty. My mother loved the kitchen, and how spacious the house is. My parents enjoyed sitting on the porch in the evenings. They also played some of the board games that Jacki had supplied. They let me know they would definitely like to stay here again, the next time they are in town.
Amanda
2016-07-05T00:00:00Z
The place was gorgeous and clean and had lots of fun games and vhs! We had a good ole time!
Kiernan
2016-10-08T00:00:00Z
Awesome experience
Yining
2016-09-04T00:00:00Z
Room Type
Entire home/apt
---
Property Type
House
---
Accommodates
7
---
Bedrooms
Benson, VT, United States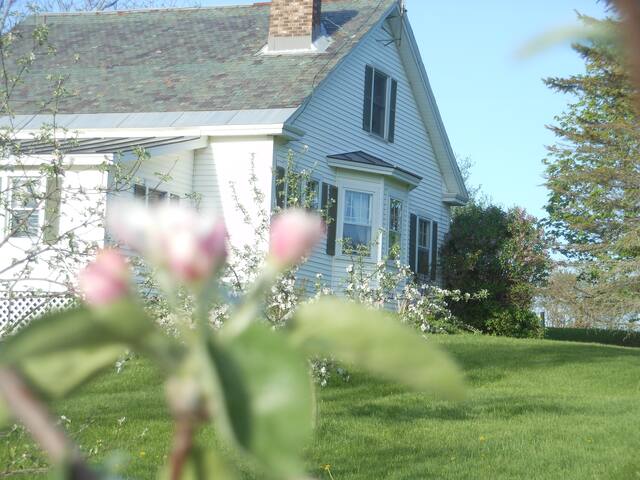 This elegant converted barn house and cabin are nestled upon 250 acres near lake Champlain. Enjoy the striking quiet, the vast open acres, and the hiking trails all in a secluded retreat setting.
See map with details here: (URL HIDDEN)
What makes an Airbnb listing special is the ability to make a destination feel like home. This was certainly the case with Sam and Mackensie's listing. After driving approximately 2 miles on a dirt/gravel road through the woods (SUVs recommended!), the property opens up before you: this retreat house is on a spacious plot of land with rolling hills surrounded by lush forest, a private putting green, a small pond, and a rustic farmhouse, all surrounded by verdant mountains in the distance. You could feel the family's presence in the home; this is not a sterilized, soulless, empty hotel room, but rather a warm and cozy place to stay, with family photos, hunting magazines, and personal touches throughout. The property is incredibly secluded - there is no cell service (representing Verizon, AT&T, and T-Mobile in our group), no Wi-Fi access, and town is about a 20 minute drive each way. For us, this was a welcome getaway from the real world for a fantastic Labor Day weekend. We enjoyed having deep discussions while looking out over the sunset, making s'mores in the fire pit, cooking delicious meals together on the grill and in the fully stocked kitchen, and taking in the fresh mountain air during early morning walks. With two private bedrooms, a shared bedroom with two twin beds, and a lofted room (up a fairly steep ladder), there was ample room for our group. All in all it was another excellent Airbnb experience. Thanks to our gracious hosts for sharing your family's home with us!
Casey
2016-09-05T00:00:00Z
Very friendly and quick to respond.
Sara
2016-01-03T00:00:00Z
From the moment we arrived at "The Farm", we right felt at home at this beautiful property. Sam (and Mackenzie, Crandy and Keith...) helped us with any and all questions we had when we spent a couple of days here over New Years. The property is wonderfully isolated, giving us plenty of opportunity for snowshoeing, XC skiing, or sitting outside by the fire pit with a glass of wine. The cozy, open kitchen and living area were perfect for cooking dinner together and playing games by the fire. We also brought our two dogs, and for as much fun as we had here, they just had the time of their lives. Overall, amazing price for a serene vacation in the beautiful Vermont woods. You can tell how much love the Grants have for this special place, and we felt very privileged to stay here. We can't wait for our next stay!
Alex
2017-01-02T00:00:00Z
Room Type
Entire home/apt
---
Property Type
House
---
Accommodates
6
---
Bedrooms
West Haven, VT, United States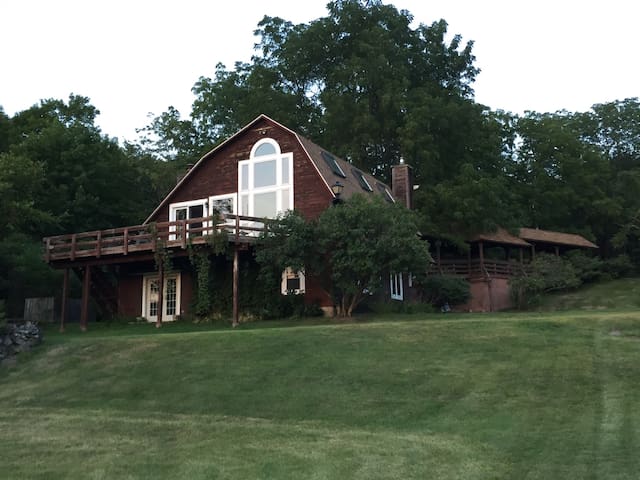 Enter dates to see full pricing. Additional fees apply. Taxes may be added.