Hello,这里是西米公寓坐落于延安市中心,徒步10分钟就可到宝塔山景区售票处、徒步20分钟就可沿着东关街到清凉山景区、万达广场、国贸大厦、中延国际购物中心、酒吧、小吃一条街(碗砣、荞面饸饹、香菇面、羊肉面、洋芋叉叉、子长煎饼、擀面皮、抿节、羊杂碎汤、羊蹄等陕北小吃)!不要吃太胖好吗!到壶口、黄帝陵可在东大街的客运汽车站乘车、交通便利、可做饭、全屋地暖开放,24小时热水和密码锁自助式入住、巍巍宝塔山下、滚滚延河边上、给您不一样的难忘体验、交通方便休闲娱乐及各方面需求。
What guests are saying:
"Simi house equipment and supplies are very clean and tidy, the house is very large, very warm feeling, like going back to my own home, the first time I went to Yan'an, introduced us to many local specialties, and it was also affordable. There are also tourist routes to play. I am very thoughtful and very enthusiastic and careful to explain to us. We came with a child, and the children in the house also liked it. They will stay in their home next time. Parking is very convenient and free parking."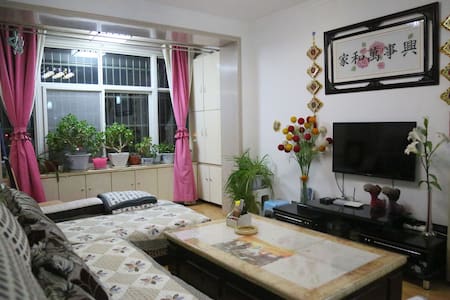 SUPERHOST
Entire house · 2 guests · 1 bed · 1 bathroom
#本月有房可咨询#"圣地家园"临延安革命纪念馆、宝塔山、延安新区大剧院、清凉山景区15分钟可达
What guests are saying:
"The owner is warm and hospitable, everything is for the guests, thoughtful and meticulous. The rooms are extremely clean and tidy, the facilities are complete, the equipment is in good condition, and the indoor products are all available. It is completely at home, more convenient than at home. It is recommended that Airbnb grant the title of Gold Residence."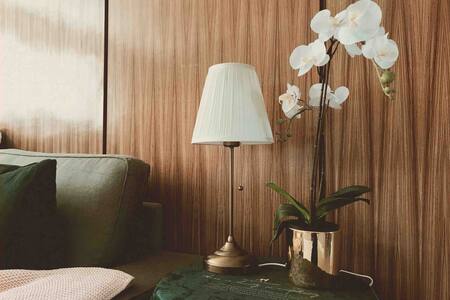 SUPERHOST
Entire apartment · 6 guests · 4 beds · 2 bathrooms
{大白与小安}140平ins风格投影三室两厅两卫家庭房/宝塔山/清凉寺/二道街/动车站/飞机场
Retro elegant and stylish residence, transparent to the north and south, sunny. Tatami, Chinese wooden bed, comfortable soft bed, giant screen projection, Dolby sound, it is your choice!
What guests are saying:
"I was upset when I was staying, because when I was staying at another B&B, my elders were very unpleasant in order to find a house. So they didn't want to live in the B&B. This time they came with the elders. Convenient, so the elders at home are satisfied, we are happy. Environmental sanitation is very happy~"