Our bright and central attic, ideal for couples, has a bedroom, kitchen, living room and a large bathroom, all with the best amenities to make your stay as casa.Está located in a quiet area, just a step of the royal gardens and the shopping area.
The host canceled this reservation 10 days before arrival. This is an automated posting.
Alberto Claudio
2017-01-23T00:00:00Z
Lovely private apartment. Adriana and Anibal were very welcoming and helpful.
Donal
2016-10-21T00:00:00Z
La casa es una pasada, es tal y como se ve en las fotos esta nueva, impecable y tiene todo lo que uno pueda necesitar para pasar unos días estupendos en la Granja. Ademas está en una zona privilegiada, junto al Palacio Real. Adriana estuvo muy atenta a cualquier cosa que pudiéramos necesitar y tuvo el detallazo de dejarnos comida para que pudiéramos desayunar a la mañana siguiente sin tener que preocuparnos de ir a comprar algo nada mas llegar, lo cual se agradece mucho. Incluso el día de marcharnos nos ofreció sin ningún problema si queríamos quedarnos un rato mas e irnos mas tarde.
gonzalo
2016-10-16T00:00:00Z
Un ático muy acogedor y moderno. Hemos estado muy agusto y la casa está muy bien equipada. Adriana y Aníbal fueron muy amables, atentos y detallistas, ya que hasta nos hicieron unos bizcochos para desayunar. Totalmente recomendable
Carlos
2017-01-08T00:00:00Z
Alojamiento tremendamente comfortable, en una buena ubicación, donde los anfitriones cuidan de los detalles para que los huéspedes tengan una estancia agradable.
Ana
2017-01-05T00:00:00Z
Afriana y Anibal han sido encantadores con nosotros. La casa es exactamente igual que en las fotos, limpia, acogedora, y preciosa. Nos han ayudado con todo, restaurantes, horarios de autobuses, etc. Sin duda repetiremos la experiencia con ellos.
Isabel
2016-10-23T00:00:00Z
Adriana y Aníbal se han portado de fábula. La casa estaba muy cerca del Palacio Real y todo nuevo, limpio y muy bien puesto. Nos dejaron todo tipo de comodidades en la casa como desayuno, bebidas, etc. Muy atentos en todo. Recomendables 100%
Isma
2016-11-13T00:00:00Z
Adriana y anibal son unos anfitriones perfectos se han preocupado en todo momento por nuestro vienestar. La casa era igual que en las fotos ademas de muy limpia y no le faltaba ningun detalle. Han sido dos noches espectaculares
Carlos
2016-11-01T00:00:00Z
Room Type
Entire home/apt
---
Property Type
Apartment
---
Accommodates
2
---
Bedrooms
La Granja de San Ildefonso, CL, Spain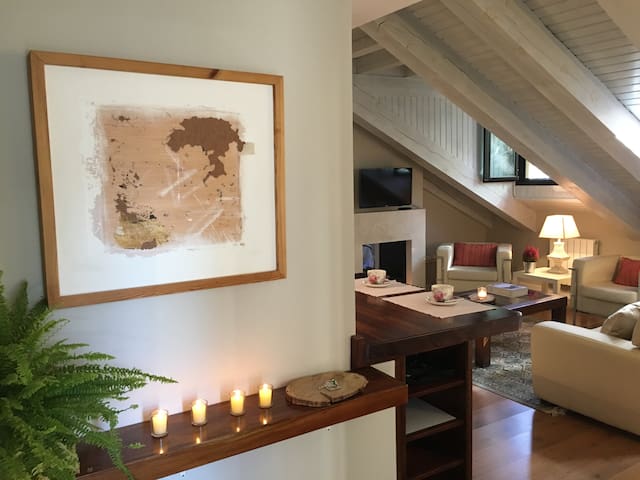 It is a home, not a house
Living in the center of Paraiso
Room Type
Entire home/apt
---
Property Type
Apartment
---
Accommodates
4
---
Bedrooms
La Granja de San Ildefonso, Castilla y León, Spain
Nice 2 bedroom penthouse in San Ildefonso, excellent tourist location in the province of Segovia, just 10 minutes from Segovia capital by bus or car, located 10 minutes walk from the Palace, Gardens and National Glass Museum, 5 minutes walk the bus stop. It has air conditioning and heat pump in the master bedroom and living room. Stereo and TV Led. Cozy with views. Easy parking. Quiet zone. The hosts are the municipality so we will be happy to assist you during your stay. Ask with confidence they need.
Very cozy and in a magical town.
Very quiet.
Good apartment nearby segovia. Jose and his wife weee friendly and helpful. Apartment was good and sufficient for a short stay
Carmen
2017-02-27T00:00:00Z
The host canceled this reservation 148 days before arrival. This is an automated posting.
Javi
2017-03-09T00:00:00Z
Pequeño y bonito apartamento, con una situacion geográfica realmente buena, ideal para pasar unos dias de relax. Apartamento con buena calefaccion y unas vistas increiblemente buenas. Buena limpieza y buen anfitrion
cristian
2017-02-26T00:00:00Z
Apartamento con todo lo necesario. Cama muy comoda. A pesar de ser una buhardilla, es espacioso ( hay que tener cuidado con los techos ). Jose Manuel muy atento en todo y muy agradable. Lo recomendaremos a nuestros amigos y familiares.
Anaís
2017-04-02T00:00:00Z
Alojamiento en buenas condiciones y muy bien situado, con una atención exquisita por parte de los anfitriones. Muy recomendable
Ruben
2016-12-18T00:00:00Z
Hemos pasado un feliz puente en el ático de José María. La casa es cómoda a pesar de la inclinación de los techos. La ubicación es ideal para hacer senderismo y visitar el pueblo y el palacio. Calidad en relación al precio. Volveremos.
Oscar
2017-03-20T00:00:00Z
Fue una buena experiencia!
Julio
2017-01-08T00:00:00Z
El apartamento es tal y como se describe en la web. Aunque es pequeñito al ser un ático tienes de todo lo que puedas necesitar en una casa y a mi la zona me gusto mucho porque estas muy tranquilo y hay sitio para aparacar sin problema. Ha sido un fin de semana estupendo, el pueblo y la zona merecen la pena. Venimos con las pilas cargadas!!
Enrique
2017-01-29T00:00:00Z
Room Type
Entire home/apt
---
Property Type
House
---
Accommodates
5
---
Bedrooms
La Granja de San Ildefonso, CL, Spain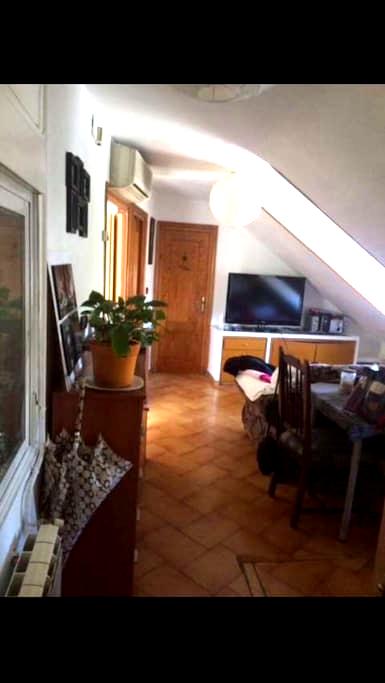 Attractions: The city center, parks, arts and culture, incredible views. You'll love my place because of the location, people and the environment. My accommodation is good for couples, adventurers and families (with children).
Everything was good besides that this apartment is not accommodated for 5 persons. One of beds was to small for two, the sofa wasn't good for sleep. Furniture and equipment was a little bit old, but there were everything we needed. Thanks hosts for sweets, coffee and tea ;) The apartment has a heating, it is a great plus. Quality-to-price ratio is on the high level.
Oleksandra
2017-03-24T00:00:00Z
Muy atento y hospitalario. Bien situado, casa grande y muy caliente.
María
2016-11-20T00:00:00Z
Todo correcto. Es un apartamento arreglado, con buena situación y buen aparcamiento, casi en pleno centro. El trato es bueno. Como única pega, algunos escalones en las habitaciones. Por lo demás, todo muy bien.
Javier
2016-07-25T00:00:00Z
casa confortável e muito próxima dos jardins e do palácio
maria de fatima fonseca
2017-02-27T00:00:00Z
Muy bien situado y más grande de lo que parece en las fotos. Perfecto para un fin de semana y conocer la zona
Agustín
2017-03-20T00:00:00Z
Très bien situé à 2 pas du Palais et de ses jardins. Accueil parfait. Petites collations et breuvages appréciés. Les 3 enfants avaient leur espace.
Jolyane
2017-03-04T00:00:00Z
La ubicación perfecta. El apartamento acogedor, sin lujos, pero muy cómodo.
Julio
2016-10-16T00:00:00Z
Perfecto! El pueblo es precioso, el apartamento limpio, cómodo y calentito. No se puede pedir más.
Eugenia
2017-04-02T00:00:00Z
Room Type
Entire home/apt
---
Property Type
Apartment
---
Accommodates
5
---
Bedrooms
La Granja de San Ildefonso, Castilla y León, Spain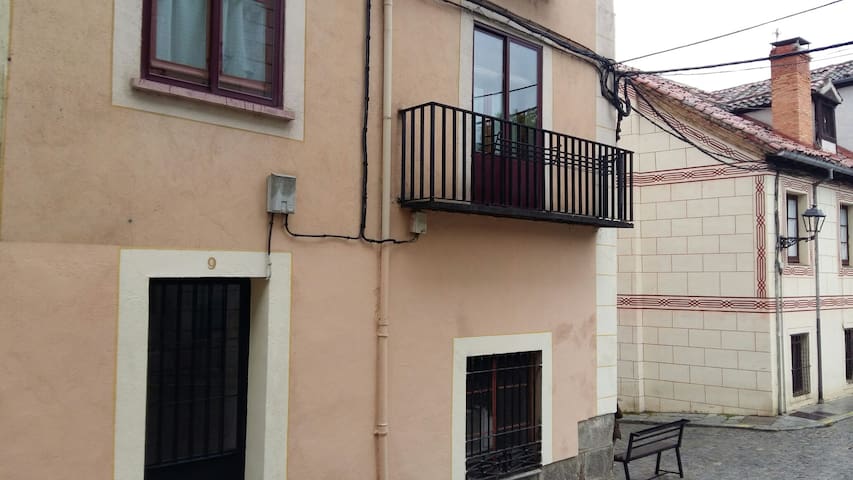 The apartment has lots of light and is located next to the Parador Nacinoal. La Granja is located in the foothills of the Sierra de Guadarrama mountains, 11 kilometres (6.8 mi) from Segovia, and 80 kilometres (50 mi) north of Madrid. Interesting Places: The Royal Palace of La Granja de San Ildefonso & Gardens. (18th-century ). Surrounded by extensive gardens in the formal Jardin à la française style with sculptural fountains. This mountains area is perfect for mountain bike and for walking.
The apartmet will be at the complete disposition of the guests. Is fully equiped. We will provide them with clean sheets and towels.
La granja es un sitio Privilegiado. Esta al pie de la sierra. Además del palacio y los jardines, el entorno es perfecto para pasear y realizar todo tipo de actividades al aire libre. Hay pistas de senderismo entre pinares, ríos y pozas donde bañarse. En el pueblo existen todo tipo de servicios.
Very nice apartment with plenty of leisure room. Very nice furniture. Very helpful host that speaks great English and eager to help.
Tomislav
2016-10-21T00:00:00Z
We loved out stay in Maria's apartment. It was like a relaxing sanctuary after visiting some busier places. The apartment has amazing views of the town and mountains. The palace and gardens in the town are also great to visit. Communication with Maria was very good before and during our stay. I would definitely recommend staying in Maria's apartment and would love to spend more time there to explore the nearby mountains.
Tom
2016-10-02T00:00:00Z
El lugar estupendo, un piso muy acogedor y amplio, en cuanto a la localización también genial, sin ningún problema para llegar y muy bien situada para dar una vuelta por el pueblo. El trato inmejorable, todo facilidades y soluciones a cualquier duda que tuvimos. Hemos ido dos personas durante el fin de semana, y a pesar de haber sido pasado por agua, ha sido estupendo. Muy recomendable, sin lugar a dudas repetiremos.
Nuria
2017-02-13T00:00:00Z
María fue encantadora desde un principio, aunque no tuvimos la suerte de conocerla en persona. El ático muy bien, amplio y acogedor, con vistas muy bonitas, tanto por el día como por la noche (Parador y más). Bien ubicado, en frente del Parador, cerca de La Granja; con fácil acceso a todo (Real Fábrica de Cristales de la Granja y más). La estancia fue agradable. La anfitriona nos sugirió lugares para comer y visitar, tanto de La Granja como de Segovia. Nos dijo que la llamáramos para cualquier cosa. Muchas gracias por todo.
Ini
2016-08-27T00:00:00Z
Zona muy bonita, a 5 minutos a pie de La Granja. Piso muy acogedor y con bastante espacio para pasar un fin de semana. El único inconveniente es el número de plantas que hay que subir sin ascensor. A pesar de ello, repetiría. Pasamos muy buena estancia.
Sara
2016-12-05T00:00:00Z
El piso es acogedor y muy bonito.
Sonia
2017-01-08T00:00:00Z
Ático genial en la Granja. A 5 minutos del palacio y facicilisima salida hacia Segovia o Navacerrada. Maria nos atendio excepcionalmente desde el primer momento de la reserva. El alojamiento es amplio y muy acojedor con unas vistas muy buenas, luminoso y con todo lo necesario para sentirte como en casa. Sin duda repetiriamos!
JOSE JAVIER
2016-09-05T00:00:00Z
Ático muy acogedor, con todas las comodidades para sentirte como en casa. Es un quinto piso, sin ascensor, pero merece la pena. Nos ha gustado mucho. María, la anfitriona, muy atenta y disponible. La ubicación perfecta para subir a la montaña o bajar a Segovia. Y para estar en La Granja... IDEAL!!
Antonio
2017-03-19T00:00:00Z
Room Type
Entire home/apt
---
Property Type
Apartment
---
Accommodates
5
---
Bedrooms
la granja de San Ildefonso , Castilla y León, Spain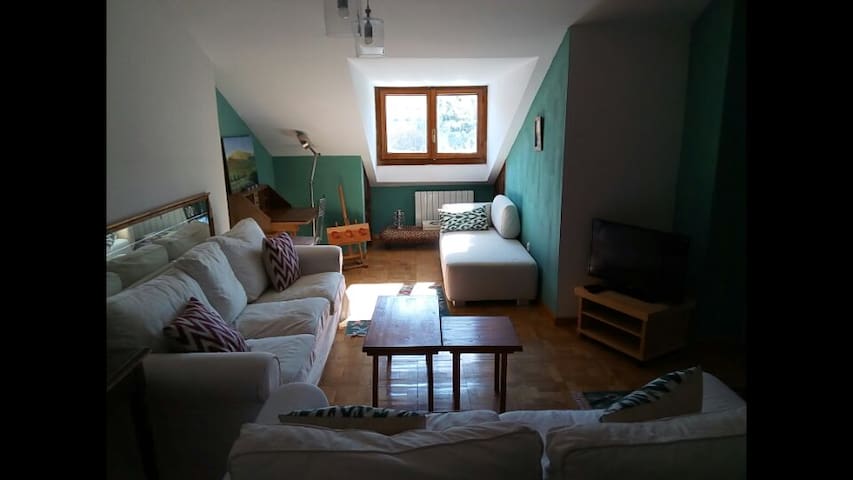 Beautiful duplex next to the palace. It has two bedrooms, living room, kitchen and bathroom. It is fully equipped. Next to the palace and the town center. It is ideal for families as a room in bunk beds, toys and stories for children. 6 people can sleep in the living room as a sofa bed. Has fireplace fitted with glass. Furniture and doors of the house are the eighteenth century.
The host canceled this reservation 2 days before arrival. This is an automated posting.
enrique
2017-04-11T00:00:00Z
Room Type
Entire home/apt
---
Property Type
Apartment
---
Accommodates
6
---
Bedrooms
La Granja de San Ildefonso, Castilla y León, Spain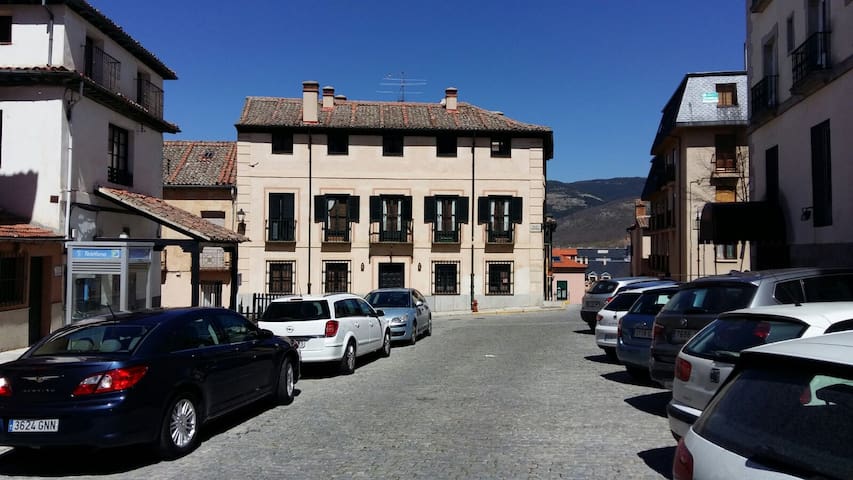 La Granja is a village 5 mins from Segovia and 50 mins from Madrid with a great cultural heritage, at the foot of the mountains of Guadarrama Mountains. Amongst the most characteristic monuments of this village are the Royal Palace with its gardens and the Royal Glass Factory. The house is located about 2 mins walk from the city center, in a quiet area with beautiful views to mountains and the Royal Factory. It is a cozy space, ideal for couples, adventurers and families (with children)
The apartment has 2 bedrooms with 2 beds each, although they can accommodate up to 6 guests as it has a sofa bed (2 separate beds) in the living room. There is a master bedroom with dressing room and bathroom. A second bedroom and bathroom also bath. The kitchen is equipped (oven, microwave, refrigerator, stove, iron, toaster, juicer, coffee maker, blender and utensils). The living-dining room has a TV, a sofa bed for two people, a large table for 6 and a large wooden shelf. The apartment has mountain views and the charming former Royal Glass Factory.
Very quiet and safe, 2 minutes walk from the historic center and easy parking if you come by car; overlooking the Royal Glass Factory.
Paz's house was peaceful, quiet and clean. The town was very beautiful and had everything I needed. I had a great time with my wife. Paz was so nice, kind and well-communicated. She even prepared our breakfast that me and my wife wanted. Thanks for everything.
Jella
2016-11-01T00:00:00Z
El piso es muy cómodo, está a 2 minutos de la zona turística. Puede aparcarse en la misma puerta y dejar ahí el coche para visitar todo a pie. Las habitaciones son muy amplias y con amplios armarios. Los baños no muy grandes pero prácticos y suficientes. El salón acogedor y con una librería llena de libros, revistas y tebeos que fueron muy útiles en los ratos de descanso. La cocina quizá lo que estaba un poco por debajo del resto por pequeña pero para una estancia turística era perfectamente funcional. Hemos estado con 0º o menos en el exterior por la noche y hemos dormido muy bien porque la calefacción funciona perfectamente dejando toda la casa muy acogedora. Para terminar, la anfitriona: Mi hija mayor no deja de repetir "la señora de la casa es ideal". Poco más puedo añadir. Nos recibió, enseñó la casa, ofreció ayuda en lo que pudiéramos necesitar y quedó a nuestra disposición por teléfono, aunque no hizo falta molestarla. Muchas gracias, Paz.
Gonzalo
2016-12-30T00:00:00Z
Paz es muy amable, el piso tal cual es en las fotos, la caldera se escucha cuando arranca, a la segunda noche ya la escuchas menos. El lugar es muy tranquilo. Sin problemas de aparcamiento. Igual la gente joven echaría de menos wifi y una televisión para poder ver películas mediante usb.(sobre todo si sale mal tiempo) Pero si lo que quieres es desconectar, lo recomiendo, además tiene una librería con muchos libros, sobre todo infantiles.
Esther
2017-03-06T00:00:00Z
Otros ya han comentado la amabilidad de Paz y sus detalles (comida para desayuno, bombones en las camas para lo niños, etc.). El piso muy confortable, espacioso para los 2 adultos y 2 niños que fuimos, con calefacción, con una librería muy surtida para entretener a niños y adultos. Para los niños (y para pasear los adultos), además, un enorme parque infantil cruzando la calle, en la cual, por cierto, se aparca en la misma puerta sin problemas. También a un par de minutos a pie está la entrada del Museo del Vidrio y a cinco minutos la puerta de la Reina que da acceso al casco histórico. Lo único que nos pareció alejado fue el contenedor amarillo de envases :-), aunque accesible de todas formas. El barrio tranquilo y, en resumen, una estancia genial.
Tomás
2017-02-26T00:00:00Z
Hemos estado genial, muy recomendable. Cerca de la ciudad y un pueblo muy bonito. La anfitriona muy dispuesta en todo momento y el detalle del desayuno estupendo. Calidad-precio excepcional.
Elisabet
2016-12-06T00:00:00Z
Paz fue muy amable y atenta en todo momento: antes de nuestra llegada nos preguntó por nuestras preferencias para el desayuno (incluído), se ofreció a ir a buscarnos en caso de tener algún problema para encontrar la casa, nos recibieron muy amablemente cuando llegamos bastante tarde a la noche, nos dejaron información turística en el apartamento sobre sitios para visitar etc. Nos alojamos 2 personas en la casa y contaba con todas las comodidades: nos dejaron 2 juegos de llaves, desayuno muy completo para 3 días, toallas, jabones, secador de pelo, plancha etc. Tiene un amplio salón-comedor ideal para veladas. La ubicación es muy cómoda, ya que la casa se encuentra muy cerca de la Fábrica de Cristales en un barrio tranquilo, en la Granja todo queda cerca en realidad. Ideal para una familia con niños o un grupo de amigos que quiera acercarse a visitar la Granja de San Ildefonso.
Nerea
2016-10-21T00:00:00Z
La estancia ha sido muy agradable. Paz ha estado atenta a todo lo que necesitamos. Nos dejo algunas cosas para desayunar cosa que se agradece cuando llegas tarde. Lo recomiendo cien por cien
Oscar
2017-04-14T00:00:00Z
Piso muy bien situado y equipado, en buenas condiciones y limpio. Paz muy atenta y agradable. Si volvemos por La Granja tenemos claro cuál es el mejor sitio para alojarse. Recomendable 100%.
Alejandro
2016-12-26T00:00:00Z
Room Type
Entire home/apt
---
Property Type
Other
---
Accommodates
6
---
Bedrooms
La Granja de San Ildefonso, Castilla y León, Spain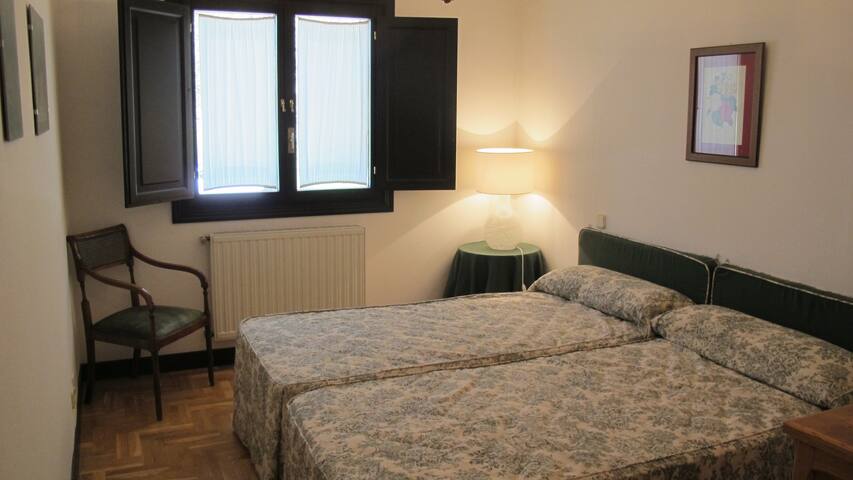 Beautiful apartment in a house of XIX.century, renovated in 2006. At the heart of San Ildefonso ("La Granja"). A privileged place with impressive nature, history and cultural activities. Situated at 5 minute walk from the Royal Palace and its impressive historical gardens (the best in Europe) and numerous shops and restaurants. Close to Peñalara National Park, full of hiking trails and ski station. At 8 km from Segovia, World Heritage. The province has an impressive historical and natural heritage. It is communicated by excellent mountain road, and the motorway from Segovia or TGV at 6 Km The spacious apartment has all the services: fireplace, washing machine, dishwasher, microwave, TV ... Acoustic double glazing windows in bedrooms. It has one double bedroom, one twin 90 and one twin 80 cm. Also, has a couple of excellent leather sofas for a casual visitor.2 bathrooms: one with bath and one with shower. The warm decoration love everyone, with antiques, objects of the world, paintings made by the owners and many personal touches. You´ll feel at home! The house is bright, all exterior. It is very well insulated and warm in winter and cool in summer. The price includes bed linen and towels, firewood, final cleaning and electricity and gas. We deals the price depending on the season and number of days.
Great place. Great location
Jose Alejandro
2016-07-20T00:00:00Z
Maravillosa casa, super confortable y bien decorada, justo en el centro de La Granja. La casa tiene todas las comodidades, incluso comida y enseres de aseo. Una maravilla. Muy recomendable.
ana
2014-03-10T00:00:00Z
La casa es muy bonita!! Esta muy bien!! Y Beatriz... muy buena anfitriona! Recomiendo esta casa!!
Lola
2013-11-04T00:00:00Z
Casa muy limpia. Decoración muy detallista y acogedora. Camas y demás muebles (sofás) muy cómodos. Inmejorable ubicación. Y el detalle de la libreta con las instrucciones y recomendaciones de todo tipo, genial. Mucha información sobre actividades por la zona.
Fernando
2015-09-07T00:00:00Z
La casa es preciosa y todos los detalles muy cuidados. Esta totalmente en el centro de la ciudad. Beatriz e Isabel muy amables.
Sonia
2016-10-09T00:00:00Z
Apartamento muy agradable, acogedor, confortable y luminoso. Esta perfectamente equipado y decorado con mucho gusto. Su ubicación es excepcional.
jorge
2016-09-11T00:00:00Z
Un sito perfecto, bien situado, perfectamente equipado e ideal para estar con amigos o en familia.
Miguel
2017-02-28T00:00:00Z
Estancia muy recomendada. Excelente para pasar una o dos noches en la granja y conocer el palacio e ir de paseo por la montaña. A unos 20 minutos en coche de Segovia. El piso esta muy completo y perfecto para 6 personas, incluye chimenea y leña para hacer la estancia aun más agradable. La unica queja que tengo es que el TV es MUY viejo y tiene una mancha en la pantalla, convendría comprar uno nuevo. Ademas de esto un piso de vacaciones debería tener si o si WiFi, sobretodo si la señal no es buena y no hay muchos sitios con WiFi cerca.
Jesús
2016-12-25T00:00:00Z
Room Type
Entire home/apt
---
Property Type
Apartment
---
Accommodates
6
---
Bedrooms
Real Sitio de San Ildefonso, Castile and León, Spain
It is a loft located in the center of the village of La Granja de San Ildefonso, this beautiful town with its palace gardens and Real factory environment vidrio.Ademas the village of Valsain. A 9 km from Segovia and 80 from Madrid, is a great place to spend a few days.
Fue una estancia agradable. El apartamento bien acondicionado y limpio
Ana Teresa
2017-01-05T00:00:00Z
..
Víctor
2017-04-02T00:00:00Z
Room Type
Entire home/apt
---
Property Type
Apartment
---
Accommodates
4
---
Bedrooms
La Granja de San Ildefonso, Castilla y León, Spain
Hello, it is a newly renovated apartment, everything is nuevo.Solo has one year since the reform. Has wood stove, lots of natural light, pleasant gardens with all kinds of services. It is ideal for enjoying the beautiful village of San Ildefonso (farm) and its palaces / gardens. Heating by natural gas. This well finished and modern style.
Room Type
Entire home/apt
---
Property Type
Condominium
---
Accommodates
3
---
Bedrooms
La Granja de San Ildefonso, Castilla y León, Spain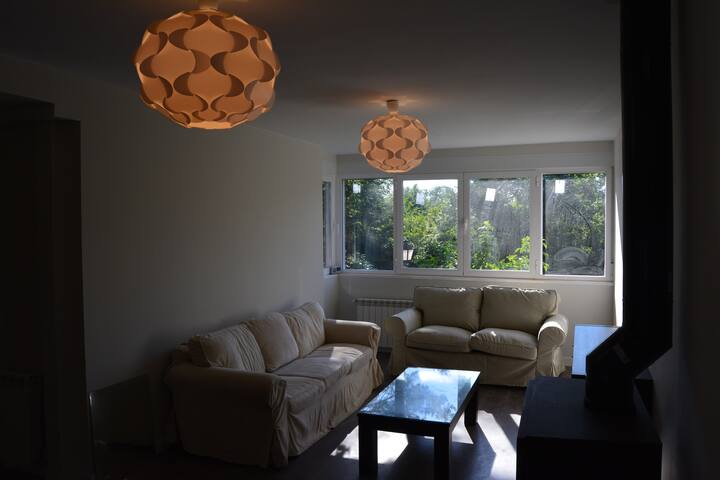 Our suite is made up of 2 bedrooms and 2 baths.The apt is a duplex and affords total privacy given the apt is separated into 2 different floors with the suite occupiying the totality of the upstairs floor. 1 of the 2 bathrooms is in the foyer area.
Welcome to our guest suite that is just steps from Segovia's most spectacular attraction - the grand palace at La Granja. While most people stay in busy, touristy central Segovia and take a short tour of the palace - sophisticated travelers seek out the relatively few accommodations near the palace and then go into the more tourist-oriented central Segovia on the local bus (about a 15 minutes ride). By staying in La Granja, you have a completely local experience and get to enjoy one of the very special 'palace villages' that Spain has to offer. After hosting friends from around the world for years, we've made our second floor guest suite available to world travelers through AirBnb as a 'Bed and Breakfast' Suite which includes a full, cooked breakfast each morning of your stay. With omelettes cooked to order among choises. Your hosts are both experts in arts, culture, history and experienced travelers - so you'll head off to a day of sightseeing prepared with the best tips for seeing the best of Segovia and La Granja that most tourists won't see or appreciate without our 'inside tips'. After your day of sightseeing and exploration, join us for a glass of wine, coffee or tea in our grand formal living room to relax, discuss your day and help plan your next day's activities. Our B&B Guest Suite: This is the entire second floor of our spacious apartment just a few steps from La Granja Palace. The palace gardens become your backyard where you can enjoy the manicured grounds, amazing fountains and palatial estate less than one minute walk from your suite. You have the entire second floor with bedroom (Oriental room), private bathroom and second bedroom/sitting room. You also have another bathroom next to the foyer and this bathroom is exclusively for the use of the guests occupiying the suite.. When you enter the front door, the stairway is immediately to your right so you can go directly upstairs without walking through the hosts' space. The stairs is our 'stairway garden',with skylight and grand chandelier made of iron and 75 crystal elements which you can enjoy on your way up or down to or from the second floor. The walls up the garden staircase is lined by two very large oil paintings of the rain forest in Costa Rica. The main bedroom has a full bed, TV with cable, with an element to watch films or series in Original Version and news in various languages. Underneath it is a VCR and CD recording and reproducer. A library with decades of Architectural Digest magazines,a 300 volume collection of History pamphelets,, a wall full of some of my favorite ceramics, closet and window with lots of light. No need for air conditioning, since our summer days can be warm, but nights are always cool. There is a closet for clothes and plenty of light for reading. The total ambiance is of japanese feeling and the decor in the same style. Reproductions of art from the National Art Museum in Tokio are framed in black or gold in the room. There is a papier mache very large plate in black and red lacquer; a painting of a chinese Mandarin (an ideaiized version of the host when he was very young) and an Eileen Gray table with a red vase and silk flowers. The rugs are a large black cow hide and over it a white lamb hide. A small round table with a cover in the same material as the curtains with colorful flowers, in a japanese motif. The second bedroom has two twin beds nestled under the eves which is perfect for friends who don't want to share a bed or traveling with friends or children. Even if you don't sleep here, it makes for perfect daybeds. This room also has a full refrigerator, small table and chairs for relaxing or enjoying a snack or glass of wine. Your travel companions can also enjoy the large cocktail table with black glass top. The orchid plants and the most priceless of my ceramics: a serving duck of various colors finish the details. A last minute addition to the cocktail table is a chinese small planter in white and blue with a dragon motif. The large bathroom has a large tub with hand shower/wall attachment. Double sinks give you lots of space for your cosmetics. Toilet and bidet. There is another skylight, so you have lots of light and privacy. Towels and soaps are provided. Sheets and towels will be changed every two days. There is another small bathroom but no bathtub which is replaced by a shower porcelain plate, no bidet in this bathroom. If the persons staying in the two beds room in your suite he or she or they can use this bathroom which is downstairs in the foyer section of the apartment. This bathroom is part of your suite and it can be used by one or all in your party.and is not shared by anyone else including the hosts. The shower is comfortable as is the whole bathroom in general although it is comparatively small. The suite if only occupied by two or one persons will be 65 euros per night and 35 euros per person per night will be added after 2 persons. This will be the usual price for all days in the year, ( except on week-ends). The guests will all belong to the same party and they will decide whichever bed they choose.. If only two persons are in a party, the guests can either share a bed or the charge of 35 euros extra will be in effect to cover the expense of toiletries, sheets and towels, washing and hot water expense and breakfast as well.. There is ADSL access throughout the second floor (just ask for password). or for the modem for wifi. There is no kitchen on the second floor, but as this is a B&B accommodation, you´ll have a full breakfast served in the foyer every morning of your stay. Just let us know if you have any dietary restrictions before you arrive and we can accommodate most requests. Otherwise, breakfast normally includes freshly brewed coffee/tea, eggs/omeletts, toast or rolls, cheese or serrano jam and choices of fresh juices as well as marmelades (see photo in listing for example). It will be a breakfast made to order in which the guests can choose what they want among many choices. . In the afternoon, join your hosts for a glass of wine, coffee or tea with either tapas or cookies or some kind of dessert and discuss your day's adventures in our grand and formal living room, or take it up to your suite if you prefer to be by yourselves. Most of the guests love to have the Merienda which is new to them but as it provides a lull in the day´s activities in order to rest and prepare the next day sightseeing activities.and get information as to what not to miss. The guest love to tell all about their experiences of the day´s activities and share (URL HIDDEN) of their lives and hear of our travels as well. Although you don't have access to the kitchen, there are so many fantastic and reasonable restaurants just a few minutes walk from the suite that you will probably want to eat out every night anyway. At anytime YOU CAN ORDER A MEAL MADE TO ORDER FOR YOU AND YOUR PARTY OR FOR GUESTS OR FRIENDS YOU KNOW IN THEAREA. These meals WILL BE SERVED IN OUR FORMAL DINING ROOM WITH SPECIAL TABLEWARE AND FLATWARE WITH BOHEMIAN CRYSTAL GOBLETS FOR WINE AND WATER. THE DINING ROOM IS CROWNED BY A BLUE AND GOLD CHANDELIER WITH COBALT BLUE CERAMICS. Remember that you also have a refrigerator in your suite for drinks, fruits form the street markets or snacks. The refrigerator and the armoire to hangclothes are hidden from view by a four part screen lacquered in black. Furthermore, there are two long storage armoires full of my CD´s and movie tapes. These are lacquered in red and white colors. There is also a wood bookshelve with the largest encyclopedia in the world and with brick a brac on top. Apart from that there is a homemade table of thick wood that is a focal point to converse, write postcards or a travel diary. On the wall by the writing table is a large venetian mirror with a sienna and gold frame. The orchid plants IN BEAUTIFUL PLANTERS and other bric a brac make for a beautiful decor. THIS IS CROWNED BY A MEDIUM SIZE CRYSTAL CHANDELIER THAT MAKES FOR AN EXPENSIVE AND ELEGANT LOOK IN THE DECOR. THERE IS A POSTER OF A PAINTING BY JUAN DE FLANDES OF A DAUGHTER OF QUEEN iSABELLA AS A 9 YR OLD CHILD WHO WAS THE FIRST WIFE OF THE KING OF ENGLAND HENRY VIII. WHICH IS AT THE METROLITAN MUSEUM OF ART IN NEW YORK. There is a self service laundry that will take your load and wash it for you for a small fee. You can get there by the bus that takes you to Segovia and it will leave you a few steps from the laundry. For a small car service fee we will get your laundry to the self service and back once it is done by the women who work there and they will do your laundry for a small fee. PLEASE REMEMBER YOU CAN NOT USE THE WASHING MACHINE IN OUR KITCHEN. NOTE: As you can see in our profile, we have two adorable Shi-Tzu dogs - Turandot and Radames which live with us on the main floor - but do not go upstairs. While most guests love our dogs, we appreciate that some guests may have allergies so we can make sure they are not around during breakfast service which is on our main level of the apartment. Our Building and Access: Our duplex apartment is in a building that has eight steps from the street to the main lobby. There is a small elevator or one flight of steps up to our front door. Once in our apartment, you have another flight of about 17 steps which are lined with plants which we call our garden stairway. (don't worry, we'll carry your luggage to maneuver around the plants). Our building is a fairly new structure located among the historic buildings that surround La Granja Palace. Since we are so close to the palace, parking can be difficult in the immediate area, but should be available within a few blocks. these inconviniences of parking only happen during the week-end. If you are arriving by bus from Segovia - the bus stop is less than 8 minutes walk THROUGH THE STREET LINED WITH THE EXTRORDINARY OLD YET REHABILITATED BUILDINGS THAT TAKE YOU TO THE ENTRANCE OF THE PALACE AND TO YOUR SUITE. Getting Here: The AVE train from Madrid only takes 30 minutes to the new Segovia AVE Guiomar Train Station which is outside the city.. Buses meet each train for the short ride to the main bus station.. You can then change for the easy 15 minute bus ride to 'La Granja'.The charge for each ride is one euro. There is a main entrance to La Granja that is gated and there is a street lined by two great buildings that used to house the carriges and stable the horses which now are rented apts. for the La Granja community; and the other used to house the personal guards of the royal family. One of these buildings is a newly inagurated (by king Don Juan Carlos I), Convention Center which is administered by Paradores Nacionales. Furthermore, across the way, in the side street there is a very large building that was built to house the servants hired to take care of the children of the royal household, which was very large. It now houses The Parador Nacional of La Granja, where you can eat very well but pricy and a terrific cafeteria for drinks and coffee or tea with pastries. Not expensive at all. The views walking towards your suite is absolutly gorgeous with the palace entrance and its front garden in full view in the foreground and in the background a whole view of the palace buildings. Our neighborhood could not be more spectacular. There is in back of us a small garden sorrounded by quaint little houses that are full of flowers and beautiful plants.... Take the La Granja bus to the last stop and walk toward the palace (we'll send exact directions after you book your room). By staying in La Granja you have the experience of living in a magical 'palace town' away from the more commercial and touristy activity of central Segovia. However, you are only a short bus ride when you want to explore the treasures of Segovia before returning to the palace gardens each night. La Granja - also known as San Ildefonso: La Granja is a beautiful town within Segovia. It is the "Jewel in the Crown" of palaces in Spain. The palace gardens are the most beautiful gardens in all of Spain, with spectacular fountains and sculpted hedges that highlight beautiful flowers. Phillip V, was the grandson of Louis XIV and the gardens and the sculptures there in resemble those of Versailles AND THE PALACE RESEMBLES THE MARLY PALACE IN FRANCE WHERE PHILLIP V WAS BORN AND WHERE HE GREW UP. Since the town grew around the palace, it is very quaint and small - you can walk from one end to the other in less than 10 minutes, if you don't stop to explore the cafés, shops, markets and restaurants. Although the town is small, there are plenty of restaurants and activity within the community to keep you busy during your stay. There are very few accommodations available in La Granja, so your experience will be much more local and authentic than staying at the tourist hotels in Segovia. Segovia: Visit the 2,100 year old Roman Acqueduct, the twelfth century Gothic cathedral, the medieval castle called The Alcazar and numerous monasteries and Romanic churches. There are also numerous medieval castles in the city; also there are buildings built in the xv and xvi centuries; numerous squares that in themselves are history books like the Medina del Campo Square that has the Loyola Palace and it´s medieval tower, built in the xii century, the statue of Juan Bravo a local and international hero that led the first revolution in history, against Charles V of Germany and I of Spain; it also has a beautiful medieval /Gothic church with a porch and atrium of the xv century, a grand staircase with marble statues of mythological mermaids at it´s end. The square faces medieval buildings on all sides, some in grey granite stone from the xiv and xv century.. Furthermore, there are museums such as the Vicente Esteban Museum, who is one of the founders of The New York School of Abstract Expressionisim and a local painter who donated the collection and its buildings to his city. It includes a Gothic chapel to view videos and for conferences.. There are also many art exhibits, galleries and festivals of movies, street entertainments, lectures and many institutions such as the Jewish Institute that disseminate its culture and translations in Hebrew.. There are hundreds of accommodations in Segovia, so if you want a more typical tourist-hotel experience, you'll find lots of options here where you can enjoy more tourist-oriented services. Dining: Wonderful restaurants offer 'fixed price menus' for lunch with daily specials that offer great value-quality and a break from your sightseeing. We'll let you know the best restaurants and our favorite chefs that create regional specialties such as wood oven roasted lamb or piglet and large white beans called Judiones from La Granja,with ham and chorizo, stewed to perfection. These are topped by a dessert made of almond paste which is ARAB IN ORIGIN, SIMILAR TO MAZAPAN BUT SWEETER. You'll also find a large selection of tapas restaurants in both central Segovia and just down the hill from our apartment here in La Granja. Additional Services: While you have access to all of our experience and recommendations for sightseeing, restaurants and how to enjoy Segovia, we have a few special services that are available at an additional charge: Note: we have a small VW, so if you have lots of luggage or more than two people, we may have to make special arrangements in advance.. We are adding a new car that will have room for all the guests. 1. Transfer from the train or bus stations in central Segovia to our B&B in La Granja is available with prior arrangement (charges to be posted). Advise if you have large luggage pieces so we can make sure it fits in our car. The cost will be a few euros less than the taxi fares for the trip. 2. Night tour of Segovia's monuments of lighted buildings for a unique view of the city by car so you have your bearings the next day when you begin sightseeing on your own. 3. Private day tours to neighboring castle towns from the X to the XVII centuries such as Peñafiel, Pedraza and Coca; which are not accessible by public transportation. Other tours include Navacerrada National Park with millions of trees and terrific views, it has a XIV century monastery and, the church of El Paular. The quaint nearby town of Rascafria is a great place to have coffee and pastries. You can choose to do so at the nearby Sheraton Hotel (5 star hotel) with a great restaurant and a cafeteria.. . It is also possible to tour El Escorial aka as the eigth wonder of the world, with a monastery, palace and Baroque church all of it designed by Spain´s most famous architect, Juan de Herrera, of the XVI century;.and the Valley of the Fallen, where we can drive you and there you can take the tours of the two monumental buildings and the famous gigantic cross and the statues that are on top of a mountain of granite designed by Avalos. The church and monastery are under the hollowed mountain of granite, an engineering feat while the El Escorial monastery, palace and church was another feat of the XVI century. Our touring activity in regards to these two visits are circumscribed to the travel and additional information you will not get from the national tour guides. So there will be a minimal charge for our involment in these visits AND YOU WILL HAVE TO PAY FOR THE OFFICIAL TOUR OF EACH ONE OF THE PLACES.YOU VISIT IF YOU CHOOSE THESE TOURS OF EL ESCORIAL AND VALLEY.OF THE FALLEN..WE RECCOMEND THAT YOU TAKE THESE TWO TOURS ON YOUR OWN AND BEFORE YOU GET TO LA GRANJA AS IT IS ON THE WAY HERE IF YOU COME BY CAR. There is a possibility of tours to Siguenza, Burgo de Osma, Lerma, Burgos, Leon, Medina Del Campo or Tordesillas as well as other small towns of historical value. We have perfected the tour to Burgos because most of the area is seeped in historical facts that shed light on the spanish character, culture and artistic endeavors. We provide a movie in english or spanish so you can become aware of the epic poem of El Cid and his wife Ximene. We will take a few minutes before leaving, to look in architecture books at the Gothic cathedral of Burgos and repose ourselves with the grandest tombs in Spain, under the justly famous "cimborrio". On the way to Burgos you will be delighted to hear the french opera El Cid by Jules Massenet based on a poem by Corneille which is also based on the epic poem written in spanish as The Chanson de Geste or Cantar del Mio Cid which was written from the vocal tradition of the song of El Cid of the XIV century by Pere (URL HIDDEN) 1307. IT IS THUS AN ANONYMOUS EPIC POEM IN FRENCH AND CASTILLIAN Our purpose in doing this tour is to understand the Reconquest of the spanish territory from the Arabs and the Moors which will give you an understanding of the medieval Spain and the key to understanding the spanish character and its culture. He was the characteristic hero of the middle ages and the prototype of the castillian superman. THERE IS NO SCHOOL BOY WHO DOES NOT KNOW EL CANTAR DEL MIO CID. SUCH IS THE SIFGNIFICANCE OF THIS HERO FOR SPAINISH CULTURE. Also the Gothic cathedral of Burgos is reputedly and argumentatively the most perfect Gothic church in Spain. Thus as you will see, it is a grand structure to be acquainted with. A fee will be arranged. This tour of Burgos will include a visit to LERMA AND LUNCH AT THE PARADOR WHICH IS THE PALACE OF THE DUKE OF LERMA AND COUNT OF OLIVARES , FOLLOWING THE DESIGN OF EL ESCORIAL. DISCUSSION OF THE HISTORICAL IMPORTANCE OF THIS MOST SIGNIFICANT POLITICAL CHARACTER OF THE XVII CENTURY. A TWO DAY TOUR OF BILBAO (which will include a visit to the Guggenheim Bilbao with explanations on architecture and art exhibits therein AND DIFFERENCES WITH THE GUGGENHEIM NEW YORK BOTH DESIGNED BY THE FOREMOST AND INNOVATION ARCHITECTS OF THEIR TIME: FRANK LLOYD WRIGHT AND FRANK GHERY -also there will be a ride on the tourist ship that takes a ride on the river that runs through Bilbao and which goes under the bridge designed by Calatrava, the foremost spanish architect today). SAN SEBASTIAN will be part of this tour during the afternoon. Dinner in San Sebastian WILL AFFORD YOU A LOOK AT THE CANTABRIC SEA. THIS TOUR WILL NESSESARILY INCLUDE A HOTEL STAY IN BILBAO AT the Gran Hotel Bilbao. The hotel stays are to be charged to the guests. and as with the other tours a fee will be prearranged between the guests and the tour guide, namely me, depending on the car we take or on the other aspects of the tour such as a visit to the church of Saint Nicolas de Bari (Santa Claus). and a visit to the Hammas (public baths of the Arabs) which are an archeological find under houses in Burgos and you can discover the many roots of the Gothic cathedral there, etc... 4. La Granja has a renowned riding school, you must wear riding costume. If you let us know in advance, we can help make reservations.There are ballon flights and self propelled parachutes rides.There are hiking tours and trout fishing,. These were the sports that the royal family used to practice when in the palace apart from hunting which was always the favorite of the kings, specially deers and wild boars, as well as wild fowl. There is so much more to see in Segovia that we haven't included, so if you have any special interests, please ask us to see if we can arrange a special tour or point you in the right direction if you're headed toward Avila, Salamanca or Valladolid or back to Madrid! THERE IS A TWO DAY TOUR OF SALAMANCA, where the host studied during some of his student life. Many (URL HIDDEN) will be shared by the host concerning those yrs. THE HOTEL BILL WILL BE ON THE PART OF THE CLIENT.
There is a wonderful and beautiful little garden with the most pintoresque small houses that is like a universe in itself. The cleanliness of the streets sorrounding OUR BUILDING AND THE ACCESS TO FREE PARKING AS WELL AS THE NEARNESS OF THE CIVIL GUARD STATION WHICH PROVIDE SECURITY IF AT ALL NEEDED BUT THE BEST IS THAT WE ARE A BLOCK FROM THE PALACE AND ITS GARDENS. THE CONFLUENCE OF TURISTS IS IN THE MIDDLE OF TOWN WHICH GIVES OUR NEIGHBORHOOD A RESPITE OF QUIETNESS WHEN THE FLOW OF TURISTS GO TO THE CENTER OF TOWN FOR APPERITIVES, DRINKS, TAPAS OR LUNCH..
It's very nice of Enrique and Juan. An excellent place in La Granja near the palace. Enrique is knowledgeable about architecture and give many informations for us. The breakfast is the most substantial that I have enjoyed in the airbnb!
艳敏
2014-10-01T00:00:00Z
Our stay with Enrique and Juan will last forever in our memory. We were greeted and treated as family or old friends. We got a five star treatment during our stay. The room is tastefull decorated and has its own bathroom. Parking next to the house is easy and for free. The breakfast is like in a hotel. Enrique and Juan love to entertain guests and they made a fabulous spinach omelet. Juan took us on a night tour of Segovia and showed us all the things to see, where to eat, where to park your car etc. They both had an intresting live all over the world and Enrique is a great entertainer. Certainly recommended!
Kurt
2013-06-19T00:00:00Z
What a great way to finish our trip around northern Spain. Our stay with Enrique and Juan was truly one of the highlights of our 5 week trip around Italy and Spain. Enrique and Juan were simply delightful and did everything to make our stay so welcoming and thoroughly enjoyable. Enriques knowledge of everything architectural and historical was a real bonus and we had a long chat about all the sights we could see and we even had a guided tour in the evening so when we went back to Segovia the next day we would know what to spend time on and what it all meant. Segovia is very beautiful and interesting and so is La Granja Palace next door to the apartment and we had the pleasure of visiting in the evening when the fountains were performing - magnificent! The apartment is spacious and impeccably clean and tidy with excellent facilities. Breakfasts were a treat and the conversation and banter always interesting. Juan and Enrique have a special relationship and made us feel very at home with their careful attention to detail and friendly chat.They gave us a great insight into the history of Spain and specifically the history of La Granja. Wendy and I would thoroughly recommend this beautiful apartment and the special treat you will experience with Enrique and Juan's care, attention, knowledge. Thanks so much Rob and Wendy New Zealand
Rob
2013-06-14T00:00:00Z
Enrique and Juan are absolutely wonderful. They are more knowledgeable than any tour guide about Segovia, La Granja and the surrounding areas and are friendly and gracious hosts as well. They helped us plan our stay in La Granja and even took us on a night tour of the city of Segovia when all the monuments were beautifully lit Their home is wonderfully decorated, the room is spacious, quiet, filled with interesting artifacts and beautiful plants, and the bathroom is large, clean and filled with amenities. The breakfasts are excellent - ask for the spinach omelette, that was our favorite. They live less than a 5 minutes walk to the La Granja palace and its beautiful grounds. Stop looking around, Book this one now! ----- April 2013 ---------
Nathan
2013-04-29T00:00:00Z
Staying with Enrique and Juan was an experience like staying with a family member, like say one of my Spanish uncles or aunts. They made sure we were comfortable and happy throughout. In fact, it reminded me of staying with my mum as she loved decorative things much like Enrique too and his place was loaded of beautiful things! We only, unfortunately, stayed for 1 night and had a pretty tight schedule but otherwise we would have loved to stayed for longer at La Granja and enjoy a more thorough visit that would have included the Royal Chrystal Glass factory that we missed seeing. We had visited the Monastery of Escorial the morning then La Granja in the afternoon, including the Palace and Church. So by the time we arrived at Enrique's place we were very tired and cold. However, Juan and Enrique were readily waiting for us with coffee and pastries! What a nice gesture! Then we chatted endlessly and learned a lot from their knowledge of architecture and the good things in life. Juan and Enrique kindly accompanied us to Segovia (a 10 minute drive) to see the town lighted in the dark and explain the different architecture, monuments and surrounding of the town. That meant the next day in the morning when we left La Granja we knew where to go and visit in Segovia in daylight. In addition to Segovia, Enrique knew very well Avila and Salamanca, which is where we were heading next in our trail of sites and cities to visit in our Unesco World Heritage Sites plan of action. Enrique had studied in Salamanca and so he was able to offer us valuable advise and what not to miss. Unfortunately, Salamanca had a local holiday afternoon on the Monday and so we were not able to see everything he had advised but we will be back and visit with more family and hope to see Juan and Enrique soon again! I have read the other reviews of the layout and looks of the rooms so I am not going to repeat them here again other than say they are very accurate and I will add you need to be sensitive to the fact Enrique and Juan's place is special and for special and interesting guests only! if you are looking for something cold and unattached from the hosts then this is not he place for you. This is for people looking to engage with the locals and local culture whilst at the same time enjoying the good care and warmness of Enrique and Juan. if you come with that in mind you will no doubt enjoy staying here!
Tony
2013-04-08T00:00:00Z
We very much enjoyed our stay with Enrique and Juan. They were interesting, engaging hosts, with excellent cooking skills (very special omelettes!) and an obvious joy in receiving guests into their lovely home! They suggested we visit El Escorial on the way to their place from Madrid, and were able to guide us to all the interesting spots to see in Segovia and the beautiful La Granja. We regret not having more time to spend in this lovely area....next time!! Thank you, Enrique and Juan, it was a pleasure to meet you! (Oh, and thanks for the tip about the Tres BBB's for a terrific lunch in Segovia!)
Tracy
2013-09-22T00:00:00Z
My friend and I came to stay with Enrique and Juan in La Granja, wanting something slightly off the beaten path but still close to the typical tourist attractions. Enrique and Juan's home is lovely and they were very gracious hosts. It was obvious that they enjoy entertaining guests and were extremely talkative. Enrique was very informative with what to see and where to go in La Granja and Segovia, I only wish I had written the instructions down or had a map as I'm terrible with spoken directions. They prepared us breakfast in the mornings and offered us tea/coffee/wine in the evenings. At the end of our visit, Juan drove us to the train station for 15 euros.
Sarah
2013-03-31T00:00:00Z
Our hosts warmly welcomed us into their elegantly decorated home. Our rooms were so comfortable & quiet. The location was tops: two cafés on the street & a short walk to many restaurants & shops in La Granja. But the best was that the lovely grounds of the palace were so close we could walk there often. La Granja is about 9 km from Segovia but we had a car so it was easy. For those who like to connect with their local hosts, this the place. We had long chats with Enrique who is very knowledgeable about art & history. He also helped us with travel suggestions.
Sue
2015-05-05T00:00:00Z
Room Type
Private room
---
Property Type
Bed & Breakfast
---
Accommodates
4
---
Bedrooms
San Ildefonso, Castile and León, Spain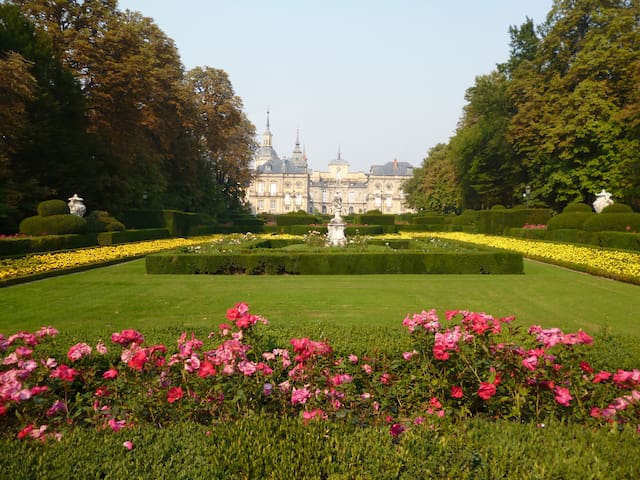 Staying in this house can enjoy the pleasant and comfortable interior of this house, and outside areas with garden, trees, terrace, barbecue gazebo and mountain views in a prime location in La Granja de San Ildefonso.
What makes this property so complete is the union of an exterior with several garden areas and a cozy and comfortable interior of the house. Also of course, its prime location (see Other highlights). The exterior has several garden areas with mountain views, with large meadow, several fruit trees, barbecue with gazebo, small fountain. The interior of the house is organized into 3 levels: ground floor, first floor and basement floor. The main floor has a large living room with fireplace and TV, with an adjoining dining room. From the living room leads to the terrace porch. On this main floor, there is also the kitchen, three bedrooms one having their own bathroom; and additional bathroom. Upstairs, there are two more bedrooms and a bathroom. Of the fourteen beds available, four of which are lower beds trundle beds, which just remove them and raise them. And in the basement floor, you will find the garage for two cars, and ping - pong; cellar with fireplace, and bathroom and a games room with table football, darts, board, games, and toys for children. Energy Performance Certificate with indicator A, the highest rating.
The house is located in a luxury development on the edge of the mountain, which is very quiet. Within 100 meters from the house begins with a mountain stream a path through the woods in one hour takes you to a waterfall from which spot San Ildefonso, the surrounding mountains and the plains. And moreover, 10-15 minutes (less than 1 km) walk you are in the middle of San Ildefonso declared a Biosphere Reserve by UNESCO, and its historical and artistic center as a Historical Monument (more on Tourism San Ildefonso ), with access to the Palace and Gardens, the historic center, shops and restaurants. And 13 km Segovia, World Heritage Site (more on Tourism Segovia). See more details in the Other highlights.
We stayed in Nacho's large country house with a group of 11 people (3 families) and felt very comfortable. We lit the barbecue, ate in the wonderful garden, the kids played games in the basement. The surroundings are beautiful, there is a lot to see. Nacho welcomed warmly and showed us everything we needed to know.
Markus
2015-12-07T00:00:00Z
What a wonderful stay we had in La Granja. We were welcomed by Nacho (inl. wine and bread)who explained everything about the house and the surrounding. The house was even more beautifull then described on the website. It was very clean, the garden was very relaxing and we were lucky that we could experience a local "fiesta" in the town. I would recommend it if you are looking for a quite place in de wonderfull surrounding. NACHO: many thanks....Adios!!
Siwart
2016-06-07T00:00:00Z
Nacho was very attentive and helpful prior to and upon arrival. He showed us around the whole beautiful chalet. Set against Mountains still with snow on the tops, the situation is magnificent and the chalet itself stunning. Nacho told us of local walks to a waterfall and a nearby stream and woodland (many walkers - families and experienced - passed by the chalet to do those walks up into the hills). We asked Nacho for a recommended restaurant for a big family celebration meal. Nacho booked 12 of us into a wonderful restaurant Yezguada, off the road and safe, next to a horse riding place. We had the local speciality of suckling pig - crispy and delicious - and leftovers to take home! The Chef was very friendly and was not upset at our rather late arrival, thank goodness. La Granja de San Ildefonso - the small town itself is easily walkable - with bars, restaurants, stunning royal palace and gardens. We had visited for the day from Madrid a few years ago - but from the chalet we could walk and relax, unwind and take our time. Felt like locals. We had three children and a baby in our party - the chalet provides many toys, table tennis, balls, even bikes. The Chalet has everything in it you could possibly need. The great thing was freedom to get up and come and go freely. No time constraints. The barbecue made for a wonderful Saturday afternoon and long evening. Everyone of all ages had the most wonderful time. Thank you, Nacho. We all hope we can return some time.
Julia
2015-04-05T00:00:00Z
A lovely house for big family or small families with children. Great garden,beautiful landscape and perfect place for a relaxing weekend. Just 45m from Madrid. Super host and very comfortable and recommendable property. Thanks ignacio!
christine
2014-12-21T00:00:00Z
Que decir de esta maravillosa (URL HIDDEN) le falta detalle...pero q ningún detalle ...cualquier cosa que se te pueda ocurrir que pudieras necesitar lo encuentras allí. Hemos estado muy a gusto ya que es muy acojedora, y la atención ha sido fascinable, la comunicación con el ha sido en todo momento perfecta y siempre disponible a resolver cualquier duda. Y el entorno maravillosos o con rutas por la.montaña a pie de puerta y poder pasear por La granja de san Ildefonso en apenas dos minutos a pie. De verdad q es para repetir ya que aun lloviendo el entorno es precioso. Gracias nacho .
Fernando
2015-05-03T00:00:00Z
Hemos ido un grupo amigos con niños incluidos y lo hemos pasado genial. La casa muy grande y espaciosa, muy buen gusto en la decoración. El jardin perfecto para disfrutar de una buena barbacoa, jugar al balon e incluso al ping pong. Gracias!! Lo recomendamos!!
Javier
2015-05-17T00:00:00Z
Ha sido un verdadero placer alojarnos en la casa de Nacho. Desde el principio Nacho ha sido un anfitrión perfecto, nos ha facilitado siempre toda la información que le solicitamos antes de nuestra llegada. La casa estaba impoluta cuando llegamos, Nacho nos recibió personalmente, nos enseño toda la casa y nos explico todo, además tuvo el detalle de obsequiarnos con un pan típico de la zona para que tuviéramos desayuno para el día siguiente, así como café. La casa es tal cual se muestra en las fotos y tiene todo lo necesario para sentirnos como en nuestra propia casa. Muchísimas gracias a Nacho por haberlo hecho posible, no dudaremos en volver a su casa si surge otra ocasión.
Paloma
2015-06-28T00:00:00Z
El sitio es increíble, cuenta con todo lo necesario para una estadía inolvidable, Nacho está pendiente de todo, el sitio es especial para descansar y disfrutar en familia y con amigos, esta ubicado en una zona inmejorable para hacer caminatas y para llegar a la granja a pie, lo recomiendo 100%
Matias
2016-12-04T00:00:00Z
Room Type
Entire home/apt
---
Property Type
Chalet
---
Accommodates
14
---
Bedrooms
La Granja de San Ildefonso, Castile and León, Spain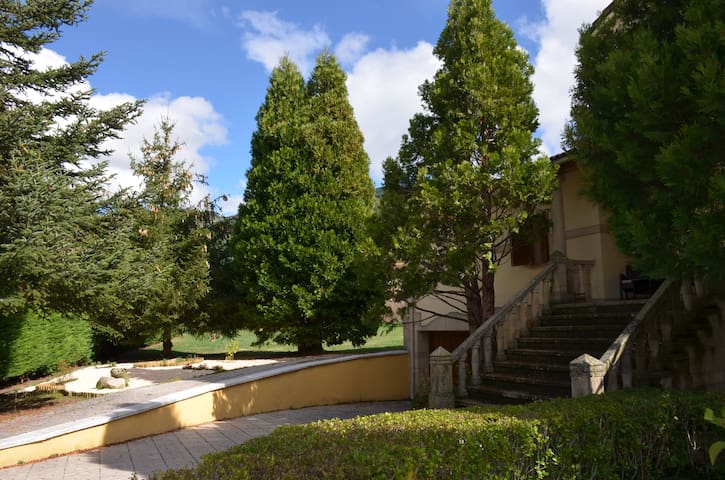 Interest (URL HIDDEN) Royal Palace of La Granja de San Ildefonso. Building, interior rooms and wonderful gardens with their famous fountains and sculptures are copies of Versailles. full of forests and streams natural environment. Segovia 10km, with the dazzling century Roman aqueduct -Imperio II-Trajan and El Alcázar. With incredible cuisine as famous roast suckling pig. 39km Pedraza, beautiful walled medieval town with the best roast lamb in the world
Room Type
Entire home/apt
---
Property Type
Apartment
---
Accommodates
4
---
Bedrooms
La Granja de San Ildefonso, Castilla y León, Spain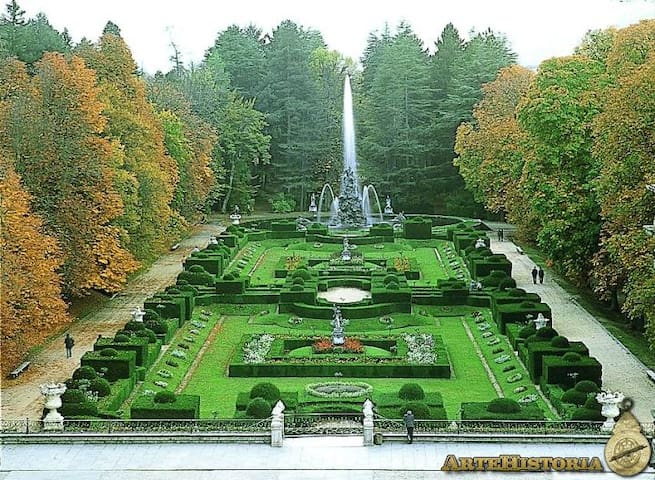 The host canceled this reservation 27 days before arrival. This is an automated posting.
Alejandra
2016-11-29T00:00:00Z
The host canceled this reservation 36 days before arrival. This is an automated posting.
Pilar
2016-07-03T00:00:00Z
Room Type
Entire home/apt
---
Property Type
Apartment
---
Accommodates
6
---
Bedrooms
La Granja de San Ildefonso, CL, Spain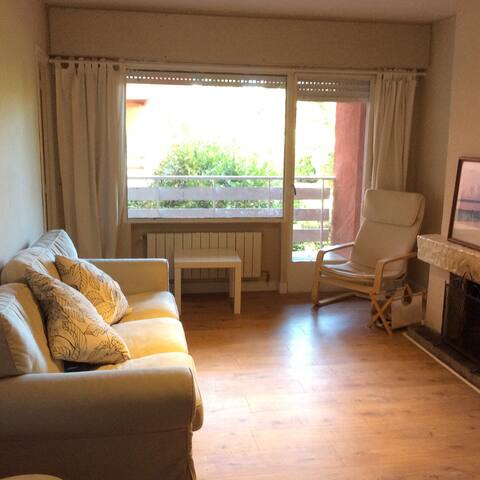 La Granja de San Ildefonso is known as the spanish Versailles. It has a XVIIIth century palace with magnificent gardens. They are at ten minutes from the appartment. Situated at more than 1000m high it is a very pleasant place in the summer. The kings used it as summer resort 80 km from Madrid. There are buses and a high speed train to the capital. One can rent horses and ride in beautiful public spaces. There is a public covered swiming pool 200 m far for the appartment.
La piscina y gimnasio municipal quedan a 300 metros. También el super DIA y unos chinos magníficos.
El piso es muy agradable, frente a las montañas con muy bonitas vistas y un jardín justo debajo de las ventanas ! Mucha luz sobre todo con el sol que entra por los ventanales del salón-comedor. La zona también es muy agradable y tranquila. A pie se puede acceder al centro de La Granja o para visitar el palacio y sus jardines, o bien para ir al pueblo a pasear o comprar. A 10 minutos en coche de Segovia, unos 30-40 del Escorial o de Pedraza, en fin, muy bien situado para visitar esta zona. El piso está limpio y tuvimos muy buena acogida. Fuimos una semana de frío, pero con la calefacción estuvimos muy bien en casa. Se recomienda.
Karina
2016-01-01T00:00:00Z
El piso se encuentra en un área muy tranquila y rodeado de vegetación, con vistas a la montaña. Cuando estás en su amplia terraza parece que te encuentras en un jardín. Teresa ha sido muy atenta con nosotros .
Mª Jesús
2015-10-14T00:00:00Z
Teresa ha sido una anfitrióna muy atenta. El piso estaba muy limpio y ordenado. Tuvo el cuidado de dejarnos agua y leche en la nevera. Si me pasará por zona repetiria.
Renata
2014-09-07T00:00:00Z
Room Type
Entire home/apt
---
Property Type
Apartment
---
Accommodates
4
---
Bedrooms
San Ildefonso, Castile and León, Spain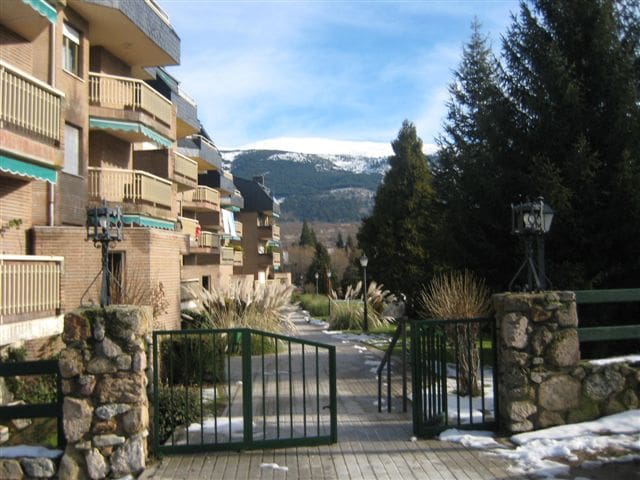 Cosy apartment with three bedrooms (double, double and single room with bunk bed), fully equipped kitchen, living room, bathroom and toilet. recently renovated in February 2017. It has Wi-Fi, bed linen and towels.
Apartment located in a ideal for families with children or disabled low. Located in a quiet area of La Granja, next to the sports area, supermarket and bus stop. Next to the entrance of different hiking trails.
quiet urbanization of La Granja. A 10-minute walk from the historic center and 15 minutes from the gardens. Perfect for being next to the sports area, shops and a supermarket. Next to the bus stop.
El anfitrión consiguió que nos sintiéramos como en nuestra propia casa. Se corresponde perfectamente la descripción del apartamento con el anuncio. En cuanto al lugar, es una zona tranquila y bien ubicada. Puedes acceder perfectamente a los lugares más importantes sin necesidad de coger el vehículo. En general muy recomendado. Muchísimas gracias Mayte.
Michel
2016-11-01T00:00:00Z
Room Type
Entire home/apt
---
Property Type
Apartment
---
Accommodates
6
---
Bedrooms
La Granja de San Ildefonso, Castilla y León, Spain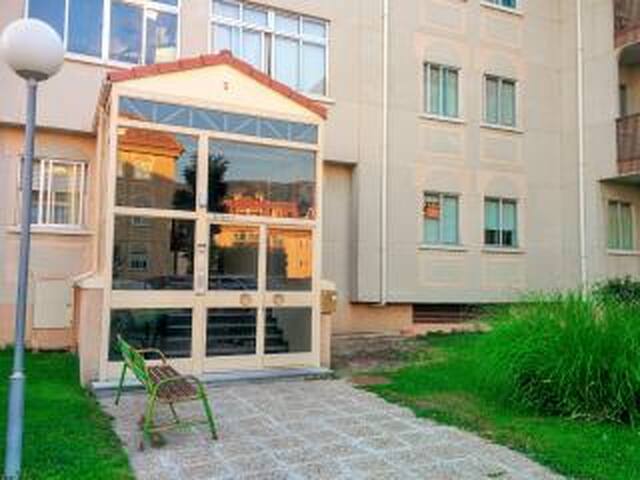 THE ROOM IS FURNISHED LIKE A SUITE, IT HAS A SECTION TO SHARE FOR THE TWO (OR ONE) GUESTS. THE ROOM IS HANDICCAPED AVAILABLE AND IT IS IN THE LOWER PART OF THE APT . THERE IS A LIFT THAT TAKES YOU UP TO THE APT. THE BATH HAS A JACUZZI BATHTUB.
The room is very large and it has two single beds that are separated by a set of nestled tables that has a modern white glass lamp which gives a white and comfortable light. The room has a balcony with plants and it also has on the side of the balcony three shelves on each side of the door and there are bric a brac that adorns the room. There is a cut crystal punch recipient in cobalt blue and transparency cuts in clear crystal glass. Other objects include three vases in cobalt blue as well, two small paintings and a decanter in crystal glass as well as three other clear vases in art noveau style and other small vases that give color to the room . The room affords an antique sofa of the early XIX century, Regency Colonial, upholstered in yellow silk. In front of the sofa there are two arab style tables with discreet yellow marble tops. There is a tv and CD and a DVD player reproductor and there is an internet player and a cable TV ADAPTER FOR MOVIESTAR. called Imagenio. There is a big mirror in bronze color frame and then there are two appliques in yellow crystal that flank the mirror. There is a gold color metal trunk with bric a brac on it as well as a covered table with cloth of the same material as the treatment of the window in the hall. It communicates the room with the bathroom and that leads to the door that opens up to the foyer of the apt.. The wall that flanks the beds have a long headbed in the same material as the curtains that flank the two doors to the balcony. Furthermore, there is an art poster of a drawing of a chinese horse from XII century and a collection of glass, ceramic, iron etc. horses in miniature in a wood stand on the wall.The wall on the head of one of the beds has a ceiling high panel covered in a matte red-green silk cloth and in front of it hangs a a portrait of Charles V. as a 10 yrs old boy. It is a portrait of him in an armed suit specially designed for him from The Prado collection The bathroom has a jacuzzi bathtub that is very comfortable as it has a hand appliance to have showers.. The great thing about the bathroom is that it has a white marble vanity with a very big mirror that can easely reflect almost the whole body and there is a wash basin that is comfortable as well. There is an exhaust system installed and there are two different light artifacts that give a very bright and white light. The bathroom has a set of bronze pieces in fish or tritons that hold the sanitary paper, the soap, three towels and a shelve of glass that give the room coherence. There are some art paintings and a Max Ernst poster . The bathtub has a plastic protector to prevent falls. The bathroom door opens to a window in the hallway, that shows the central patio and it also has plants on the window sill. There is a curtain treatment of this window in the same material as the covered little table next to the sofa.. The tub has a pair of white canvas curtains lined with a blue ribbon which fits with the tiles of the bathroom that are white with blue tiles ribetting it. The room is on the main floor of the duplex and its door is near to the entrance door to the left of it,.There is wheel chair availability if needed as there are no stairs to reach the apt and there is an elevator and there are also no stairs to reach your room. I have the notion that a slim wheelchair will fit through the doors of the apt. You can avoid the building´s entrance stairs by using the garage entrance to the building which has access to the elevator. There are no stairs to reach the garage. The elevator will bring you directly to the apt.. The guests can expect a great breakfast with cereals or eggs in a spinach omelette or in a peppers omelette with onions and also potato and peppers omelette covered with olive oil fried onions. if the guests want they can choose between a variety of jams, croissants, and yougurts. There will be two kinds of cheese served and the coffee will be percolated coffeeof different kinds and the toasts will be as the guests like: either pan toasted in butter or machine toasted with butter on the side. The omelletes will be chosen freely by the guests. THE GUESTS CAN TAKE THEIR BREAKFAST IN THE FOYER OR ON THE SMALL TABLES IN FRONT OF THE SOFA. PLEASE REMEMBER, IF THE GUESTS WANT TO HAVE BREAKFAST IN THE FOYER AND ITS SCHEDULE CONFLICTS WITH THE OTHER GUESTS, THE GUESTS OF THIS ROOM CAN HAVE THEIR BREAKFAST IN THE MAIN DINING ROOM INSTEAD OF THE FOYER. Information is also available in my other listing BNB SUITE NEXT TO LA GRANJA PALACE..The information you can find there is about the sights you can visit both at La Granja and at Segovia. The offerings IN TERMS OF TOURS OF NEIGHBORING TOWNS SUCH AS PEDRAZA, PEÑAFIEL, PALACE OF RIO FRIO, COCA, AND A LITTLE FURTHER THE TOWN OF LERMA, SANTA MARIA LA REAL DE NIEVA, AYON, MADERUELO, TUREGANO, ETC. There are also very wonderful tour to the national park of Navacerrada to the monastery and church of EL PAULAR AND THE NEARBY TOWN OF RASCAFRIA. THESE ARE THE TOURS THAT WE AS HOST OFFER IN OUR CAR AND INCLUDES LUNCH OR MERIENDA DEPENDING ON THE TIME OF DAY. We would like to offer assistance in your visits to the sites in case you decide not to take the tours and decide to do your thing regarding the sites to explore. Do not be shy , just ask for our help There is a very REAL INTENT TO BE CLOSE AND AMIABLE TO THE GUESTS AND IT IS NOT ABOUT EARNING MONIES. THE IMPORTANT THING WOULD BE THAT YOU CAN LOOK UP THE SITES OF THE TOWNS AND IF YOU CAN HAVE THE TIME TO VISIT THEM BY YOURSELVES OR WITH OUR ASSISTANCE IN THE TOURS. THESE TOURS CAN BE HELPFUL BEYOND WHAT YOU MIGHT READ IN THE INTERNET. THE HELPFULNESS THAT MAKE OUR TOURS EXCITING LIES IN MY OWN KNOWLEDGE ABOUT THE ARTS TO BE SEEN THERE, THE ARCHITECTURE TO BE ENJOYED AND THE CHARACTERISTICS THAT THERE ARE TO BE (URL HIDDEN) some of the sites there will be an exciting visit to a "bodega" for a wine tasting that costs 10 euros for the wine bodega owners ALSO, OUR KNOWLEDGE OF THE SITES AND WHAT THEY OFFER AND SPECIALLY WHERE NOT TO DALLY AND THINGS MUST BE SEEN AND TO LEARN CRITICAL OPINIONS THAT CAN BE ONE-SIDED AND PERSONAL YET VERY MUCH INFORMED. THE SITES CAN BE WONDERFUL WHEN YOU UNDERSTAND WHAT YOU SEE AND NOT JUST TO LOOK AT THE LOVELINESS WITHOUT TRULY UNDERSTANDING WHAT YOU SEE OR THEIR RELATION TO THE HISTORY OF THE REGION OR HOW IT RELATES TO WHAT WAS HAPPENING AT THE TIME WHEN THE EDIFICES WERE BUILT AND HOW THEY INTERACTED WITH THE EVERYDAY LIFE OF THE PEOPLE OF THAT TIME IN OTHER WORDS IT WILL MAKE YOUR VISIT MORE ENCHANTING AND EFFECTIVE. YOU CAN DEPEND THAT THE PRICE WILL BE ACCORDING TO WHAT IS DUE AND WORTH. THERE IS ONE TOUR, SEGOVIA BY NIGHT WHICH IS A PRELUDE TO THE DAY VISIT YOU WILL DO BY YOURSELVES THE NEXT DAY AND IT WILL BE LIKE HAVING US WITH YOU. MY OWN DESIRE IS FOR YOU ALL TO HAVE A WONDERFUL TIME AND TO HAVE THE KNOWLEDGE TO UNDERSTAND THE SIGHTS.. THE OTHER PURPOSE IN PROPOSING THE TOURS IS TO GIVE YOU A MORE COMPLETE VIEW OF THE REGION WHICH CAN THEN BE HELPFUL TO PLACE WHAT YOU WILL SEE IN SEGOVIA IN THE LARGER FRAME OF HISTORY, ART.AND ARCHITECTURE IN THE RURAL AMBIANCE OF THE REGION. HOWEVER, WE WOULD LIKE TO STRESS THAT WE ARE COMPLETLY SURE THAT THE TOURS WILL BE AS ENJOYABLE TO YOU SO MUCH SO, AND THAT WE HAVE ONLY YOUR INTEREST IN MIND. PLEASE READ THE DESCRIPTION OF MY OTHER LISTING AND YOU CAN MAKE A DECISION ON YOUR OWN. MOREOVER, IT WILL BE HELPFUL TO YOU NOT WITHSTANDING WHAT YOU MIGHT READ ELSEWHERE.. THANKS TO YOU ALL AND DON´T FORGET THE OMELETTES. THE OTHER ADVERT IS EXHAUSTIVE IN SO FAR AS A PICTURE OF THE TOURS WE OFFER AND IT DOES NOT MATTER IF YOU DID NOT BRING A CAR YOU CAN USE OURS FOR THE TOURS(URL HIDDEN) ROMANTIC WEEK-END: FOR THOSE GUESTS THAT WANT TO CELEWBRATE WE OFFER A SPECIAL PRICED EXTRAVAGANZA OF GASTRONOMIC AND SPECIALLY DESIGNED TOURS THAT WILL EXCITE YOU AND YOUR PARTNER ORT WIFE TO PAROXISIMS OF ENJOYMENT AND TRUE LUXURIOUS EXPERIENCES: THE MENUS WILL CONSIST OF LATE BRUNCH WITH EGGS FLORENTINE OR EGG(URL HIDDEN)THERE WILL BE AN ACCOMPANY OF LARGE FRESHLY CUT FRIED OR MASHED POTATOES AND A SALAD OF ARUGULA OR OF "BERROS" or some other great gourmet greens THERE WILL BE FRESHLY SQUEEZED ORANGE JUICE OR GREATLY LOVED PINNAPLE JUICE , PEAR OR PEACH JUICE. THE BRUNCH WILL START WITH DRINKS OF MIMOSA: CHAMPAGNE WITH FRESH ORANGE JUICE OR IF THEY WISH A BLOODY MARY INSTEAD. THESE DRINKS AND ANY OTHER WILL BE SERVED IN OUR BOHEMIA CUT CRYSTAL GOBLETS , THEIR MEALS CAN BE SERVED IN THE FORMAL DINING ROOM IN A TRAVERTINE MARBLE TABLE WITH DAMASQUE NAPKINS AND WHITE PIQUE COTTON PLACE MATS. THE TABLEWARE SHALL BE OF NAVY OR COBALT BLUE ENAMEL AND 24K GOLD ELECTROPLATED CUTLERY. DISHES THAT ARE THE FINEST AND MOST EXCLUSIVE DESIGN OF ROYAL DOULTON´S TABLEWARES. THE DISHES HAVE NAVY OR COBALT BLUE GLASS COASTERS (VERY HEAVY) THAT WILL SHOW OFF THE R.D. DISHES AND WILL PLAY WITH THE DESIGN OF THE R.D. DISHES. THE MIMOSA WILL BE SERVED FROM THE LEGENDARY "FEDERICA" RED PITCHER FROM ITALY OR THE BEAUTIFUL COBALT BLUE PITCHER WE HAVE. THERE WILL BE FRESHLY BOUGHT FLOWERS TO MATCH THE TABLEWARE COLORS AND THE OPERA HIGHLIGHTS WILL PLAY FROM OUR BOSE LOUDSPEAKERS. THERE WILL BE A CENTRAL ARRANGEMENT OF FLOWERS THAT ARE GOING TO BE IN THE HUGE CUT CRYSTAL FROM BOHEMIA (YOU CAN SEE IT IN THE TOP SHELVE AT THE LEFT IN YOUR ROOM). THE MAIN COURSE WILL BE EITHER LEG OF LAMB OVEN ROASTED OR A LARGE PIECE OF SALMON STEAMED. THESE WILL BE SERVED IN THE MOST SOPHISTICATED MANNER THE DESSERT WILL A REGIONAL ONE CALLED PONCHE SEGOVIANO OR A MILLE FUEILLE FULL OF SOFT WHITE MERENGUE. THERE WILL BE A MOST CHERISHED WINE TO ACCOMPANY THE MEAL EITHER WHITE OR RED WHIL(URL HIDDEN)THE DESSERT WILL BE ACCOMPANIED BY PINK CHAMPAGNE FROM FRANCE. YOU CAN CHOOSE TO HAVE A LIQUER MADE OF "ORUJO" OR A PLAIN NAPOLEON BRANDY. REMEMBER YOU CAN CHOOSE TO HAVE DINNER IN THE PRIVACY OF YOUR ROOM AND WE WILL BRING YOU THE MEAL THERE. THE VERY BEST PRODUCTS WILL BE USED. THE GUESTS CAN HAVE A FIRST COURSE OF THE FAMOUS "JUDIONES DE LA GRANJA STEWED BIG WHITE BEANS THAT ARE A REGIONAL DELICACY WHICH THEY ENJOY VERY MUCH THEY CAN ALSO CHOOSE TO HAVE "MANITAS DE CERDO" OR PIG´S FEET THAT WILL TAKE NEARLY SIX HOURS TO COOK BUT EVEN THOUGH THEY ARE CHEAP IN SO FAR AS THE CENTRAL INGREDIENT IT WILL BE STEWED VERY EXPENSIVE ADDITIONS THAT MAKE IT AN EXRORDINARY DISH IF THERE WAS EVER ONE WE COOK IT INFRECUENTLY BECAUSE OF THE TIME IT TAKES AND THE EXPENSE. THERE WILL BE ANOTHER BRUNCH AND ANOTHER DINNER THAT WILL CONSIST OF A PUERTRRICAN NATIONAL DISH OF ROASTED LEG OF PORK AND TOSTONES OR FRIED GREEN PLAINTAINS WHICH WILL BE LIKE A TRIPTO THE ANTILLES. A FIRST DISH OF "MORO" OR PINTA BEANS COOKED TOGETHER WITH RICE DOMINICAN STYLE. THE REAL CULINARY SURPRISE WILL BE THE MASHED GREEN PLAINTAINS WITH ONIONS IN VINAGER AND ABUNDANTLY SPLASHED WITH OLIVE OIL.tHERE WILL ALSO BE SERVED WITH THE "MORO" OR RIPE PLAINTAINS FRIED IN OLIVE OIL. FRESHLY BREWED COFEE OF THER MOST EXCLUSIVE BRAND WILL BE SERVED AT THE END OF THE MEAL HOWEVER, SINCE IT WILL BE A SPANISH HOUR DINNER IT WILL BE LATE AND THE GUESTS MIGHT DECIDE NOT TO HAVE IT. PLEASANT DREAMS TO YOU BOTHSOME SORT OF SOUVENIR WILL BE AVAILABLE SO THE GUESTS CAN REMEMBER THEIR ROMANTIC WEEK-END. LOVE TO YOU FOREVER!!!!!
It is a very exclusive neighborhood and it has first class apts and some of the best stores in La Granja but as it is mainly a residential area it is not a burden to walk in our streets where beauty takes precedence over material things. It is a few steps to the palace and the beautiful gardens which are the main attraction of the region. but there is more: there are three of the most interesting buildings in all of Spain and the history around them justify the fact that they were rehabilitated from ruins and given other roles to play in our modern history These are right in our neighborhood and they represent the most beautiful and extravagant buildings in the area. THEY WERE THE BUILDINGS THAT 1) HOUSED THE ROYAL GUARDS THAT PROTECTED THE ROYAL FAMILY WHEN THEY WERE IN THE PALACE 2) THE BUILDING THAT HOUSED THE HORSES AND THE CARRIGES THAT TRANSPORTED THE ROYAL FAMILY IN THE EXCURSIONS IN THE AREWA OR IN THE TRAVELS TO MADRID OR ELSEWHERE 3) THE THIRD AND THE LARGEST BUILDING IN LA GRANJA. IT WAS USED TO HOUSE THE SERVANTS THAT CARED FOR THE CHILDREN OF THE ROYAL FAMILY . OTHER SERVANTS CAME FROM THE SORROUNDING AREA AS LA GRANJA IS A PALACE TOWN THAT STARTED WITH THE PALACE ONLY IN VIRGIN LAND. THESE BUILDINGS ARE NOW A PARADOR AND A HOUSING EXCLUSIVE BUILDING AND A CONFERENCES AND BUSINESS CENTER THEY MAKE UP THE BEST ATTRACTION TO OUR NEIGHBORHOOD. TO END THERE IS A RECONDITE AND ALMOST HIDDEN PINTORESQUE SMALL GARDEN WITH SMALL HOUSES OF PEOPLE THAT WANT TO ENJOY THE BEAUTY THAT SURROUNDS THEM AND ADD TO IT WHEN SHOWN TO TO TURISTS THEY ARE ENCHANTED. THE FACT THAT THE CIVIL GUARD BUILDING IS ALSO IN FRONT OF OUR BUILDING ADDS THE MOST IMPORTANT FACTOR IN THE NEIGHBORHOOD: SAFETY AND GARANTEED ORDER. OF COURSE DURING THE WEEK ENDS THE NEIGHBORHOOD IS SWAMPED BY TURISTS THAT COME TO ENJOY THE BEAUTY. BUT IN THE WEEK DAYS IT IS SIMPLY MARVELOUS TO ENJOY THE QUIET STREETS, THE CAFES AND THE RELAXED ATMOSPHERE OF THE TOWN. OF COURSE, THE WEEK ENDS PROVIDE A FESTIVE AMBIANCE AND A VERY GREGARIOUS AND VARIED SORTS OF PEOPLE AS WELL AS BUSTLEROUS CAFES THAT SERVE YOU DRINKS TO RELAX AND TO NOURISH YOU DEPENDING ON THE HOUR YOU CHOOSE TO SIT IN THEIR TERRACES THE CAFES IN OUR NEIGHBORHOOD ARE ELEGANT AND ONE CAN ENJOY THE FRONT GARDENS OF THE PALACE AND EVEN THE BACK GARDENS AS WELL WHERE THERE IS A CAFE THAT IS NAMED FOR THE MOST FAMOUS CHARACTER IN THE 19TH CENTURY: LA CHATA, A SISTER OF THE KING ALFONSO XIII WHO WAS BANNED FROM SPAIN, THE STATUE OF THE LA CHATA IS NEARBY THE CAFE THAT CALLS ITSELF AFTER HER. SHE WAS VERY CLOSE TO THE PEOPLE IN GENERAL. LA GRANJA IS FAMOUS FOR THEIR HOT CHOCOLATE. THERE IS A NEARBY CAFE THAT HAS PHOTOS OF THE ROYAL FAMILY IN THE LATE 19TH CENTURY AND EARLY 20TH. THE PALACE AND THE SMALL BUT EXCITING CHURCH WITH PAINTINGS IS NOW USED FOR WEEDINGS OF THE ROYALS AND IT IS AVAILABLE FOR ROYAL GUESTS INVITED TO SOME EVENT. THE VISITORS ARE VERY EXCITED BY THE VISIT OF THE ROYALS.
I 'm busy person made last minute plan to hit Segovia and got Enrique's accommodation as my first try in BNB type of setting had little wavery mind until I reach or hear from them. We I finalised the deal Enrique was behind me over call to know from guest, how to serve- impressive I said In my mind, when I arrived there he surprised me by his way of keeping his accommodation - Supper clean since I am obsessive about cleanliness I look for that and rest he was very articulative with rich knowledge about spain as well about various subjects such as arts, painting and adorable psychology. He made the stay memorable by providing valuable information. If I come segovia again I shall visit him again.
Harris
2016-10-22T00:00:00Z
Hemos tenido una experiencia excelente en casa de Enrique y Juan. Son unos anfitriones maravillosos y atentos, así como unas excelentes personas. Repetiremos sin dudarlo un instante.
Alex
2015-08-25T00:00:00Z
Room Type
Private room
---
Property Type
Bed & Breakfast
---
Accommodates
2
---
Bedrooms
Real Sitio de San Ildefonso, Castile and León, Spain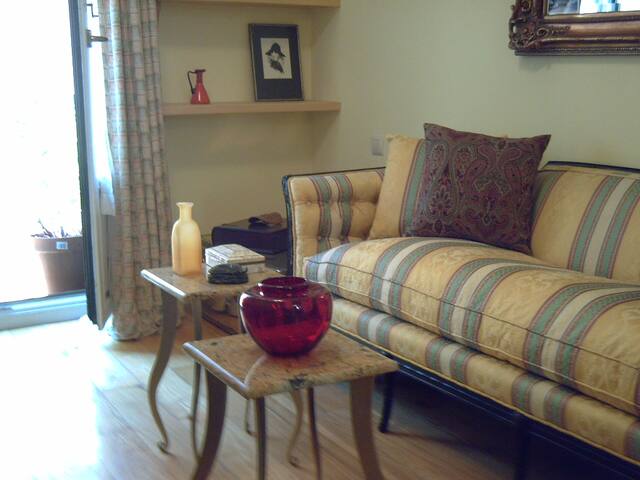 Room Type
Entire home/apt
---
Property Type
House
---
Accommodates
6
---
Bedrooms
La Granja de San Ildefonso, Castilla y León, Spain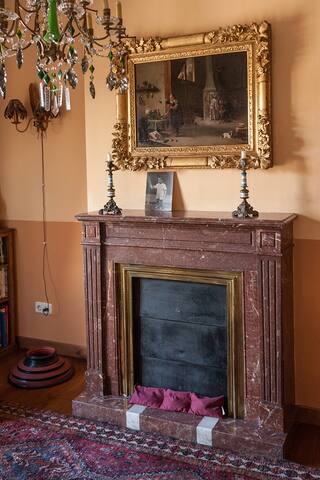 Enter dates to see full pricing. Additional fees apply. Taxes may be added.